A bedroom that you never want to leave. A bedroom you want to take a double look at every time you enter. A bedroom that brings you closer to getting that perfect beauty sleep every day. These are a few sleep-perfect goals that Boutique Living plays with at its core. Decking the bedroom in a striking play of vibrant stripes is the latest Stripe Tease collection by Boutique Living, an exclusive lifestyle and home linen-focussed endeavour from the house of Indo Count Industries. 
The celebrated company boasts bold, gorgeous linens with its recent boutique bedding series belonging to the brand's Vogue Living range.
The linens extending from 300 thread count to 1,000 thread count, the brand sports a superior selection of bed sheets, comforters, pillows, towels, coverlets, and fitted sheets in both bolder and subtle styles as per the customer's preference.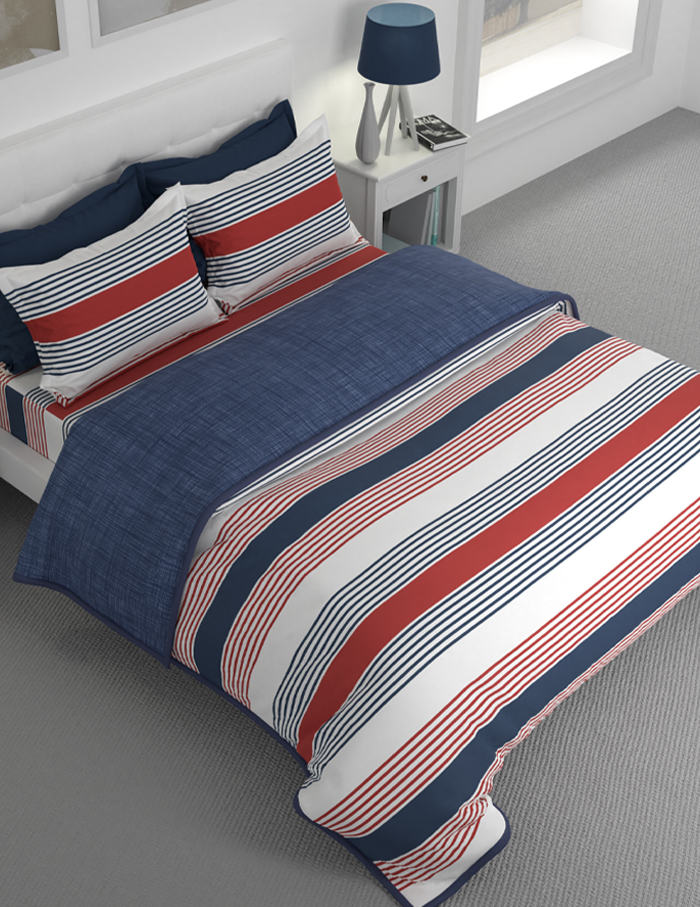 Patterned from prime percale pure cotton textile, Stripe Tease collection introduces an elegant ever-classic energy modelled in a contemporary character in every chamber.
Inviting appeal and allure, the collection's design expresses an adventuresome yet sophisticated aura. The trendsetting assortment of classic comforters and bed linens model a magnetising sense of aesthetic, offering consumers style-forward inspirations to upgrade their bedrooms attractively.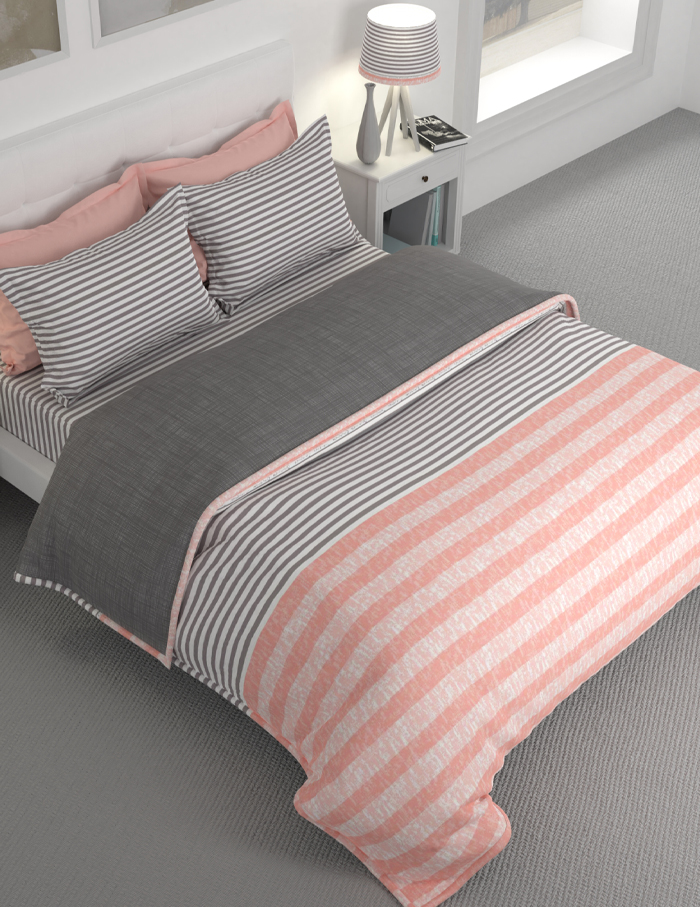 Warranting an unparalleled experience of catching a satisfying shuteye, Boutique Living reiterates Indo Count's ethos in classy and comfortable beddings for the Indian market. Featuring airy featherweight pure fabrics that flaunt anti-viral and skin friendly properties, the Stripe Tease collection is also fade and shrink resistant ensuring an ethical element in its enduring material.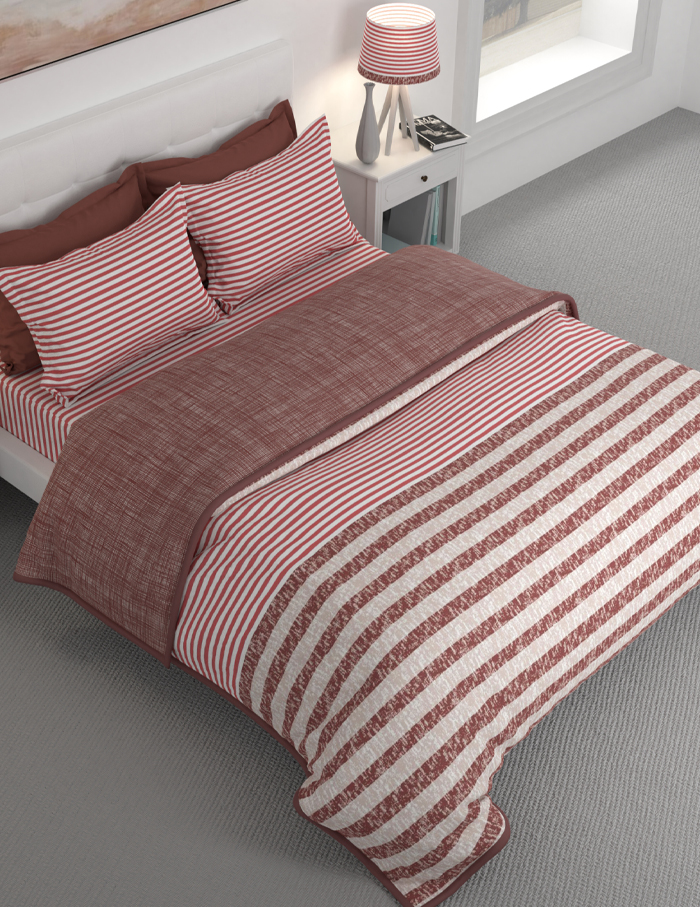 Unveiling a playful palette in a sundry of colour schemes ranging from red-blue, baby pink-grey, bright orange-red-black to even a grey-blue, dark blue, the linen set offers a selection for every bedroom setting.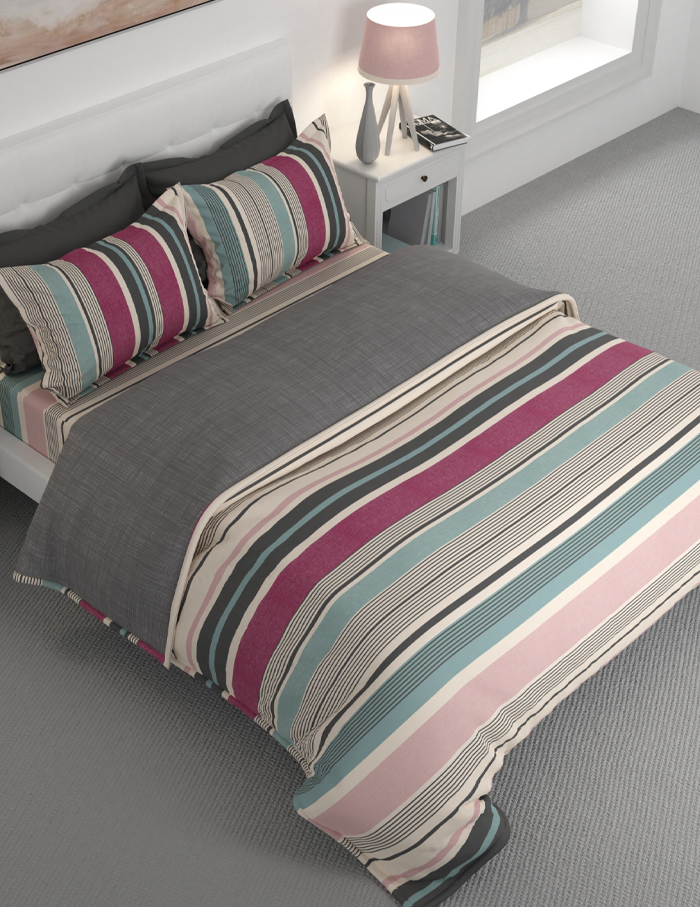 Tracing trendsetting styles, adding the perfect amount of opulent oomph to the bedroom, Boutique Living's Stripe Tease collection uses percale in its design story.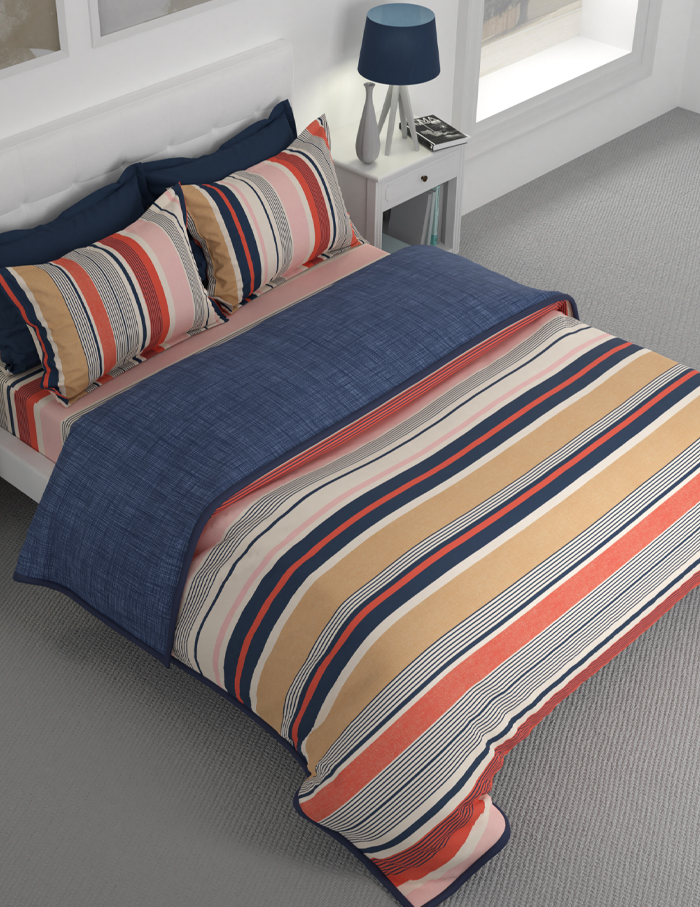 "Strip Tease is truly the essence of the high fashion and trailblazing range that is meant to be Vogue Living. Stripes are a classic piece of statement fashion that can never go wrong when paired with bold and bright colours," shares Rajiv Merchant, President, Domestic Retail, Indo Count Industries Limited.