ON STANDS NOW! OCTOBER - NOVEMBER 2021
#Focus on Decoration
Get ready to indulge in a shopping spree as our October-November 2021 issue brings to you 100 coveted decor products that are impossible to resist! Our cover by celebrity interior designer Vinita Chaitanya pays homage to India's rich heritage and craftsmanship. Explore the muted yet majestic home by STUDIO-IN-DTALE and revel in the vivid residence by Eshita Marwah of /e. Also featured is a resplendent home by Studio Lotus in New Delhi and the perfect getaway locale by The Busride Lab. Our Now Palette Crocus Culture instills a sense of purity and brings peace of mind with its carmine tint. With our Focus on Decoration, explore endless possibilities to doll up your homes by taking inspiration from the stalwarts of the design world.
SUBSCRIBE FOR OUR FUTURE ISSUES NOW!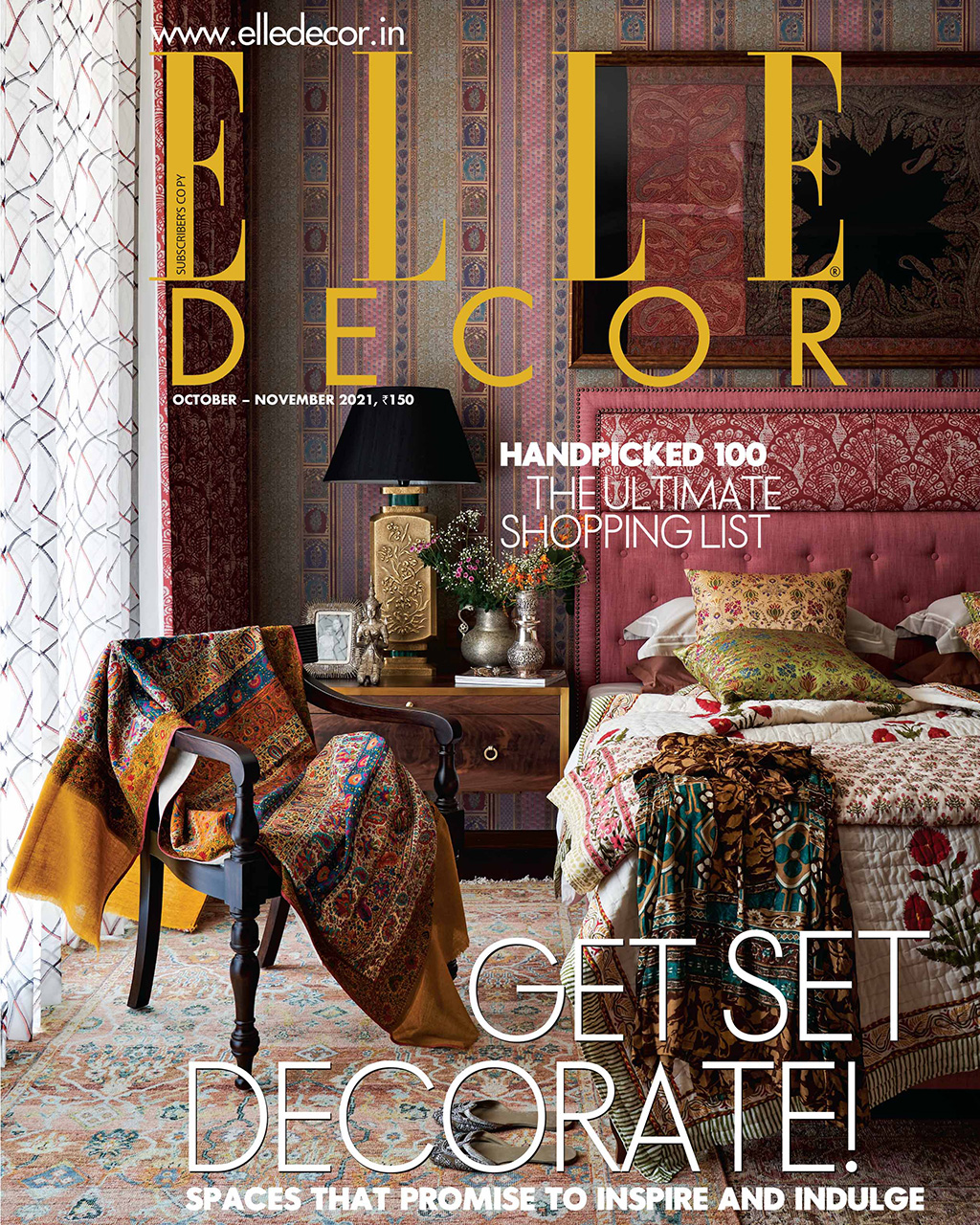 Magazine Subscription @33% off + Gift Option + Free Shipping
1 year/6 issues
₹900
₹630
2 year/12 issues
₹1,800
₹1,170
3 year/18 issues
₹2,700
₹1,755
Digital Subscription @ 33% off + Gift Option
ELLE DECOR is a fashion-savvy home decorating magazine for the new generation of design professionals and consumers who know exactly what they want. Get ELLE DECOR digital magazine subscription today to discover fashionable and inspirational products that bring couture chic to every room of your home. Buy our digital subscription now!