Fabrics
Seize a feeling of longing through the furnishing fabrics collection created by Sabyasachi for Nilaya by Asian Paints
OCT 7, 2021
| By Anushua Aich
Designed by Sabyasachi for Nilaya by Asian Paints, the Heartland Collection is a range of furnishing fabrics that is rich in design and layered with craftsmanship that harks back to the enchanting era of yore. Cut to the present—the collection Thar, Makhmal, Soofa, Hazaribagh and Chowk flaunt artistries that India has been holding close to its heart for years. For instance, inspired by the skillfully painted fabrics of Coromandel coast, Mukherjee has conceptualised the Coromandel Velvet that comes under the Makhmal collection.
Amit Syngle, Managing Director and CEO of Asian Paints says, "Asian Paints has always been on the walls and has been working around so that it can now be between the walls and get into the share of space within the home." He adds, "We also wanted to help the consumers make their dream homes come alive through a range of furnishings which are suited for various design preferences and give a wide variety of options to the customer."
Design and patterns that ornament the entire Heartland range reflect convergence of diverse Indian cultures, peppered with an eclectic theme that Mukherjee has meticulously focussed on to ensure that each fabric suits the individual tone and tenor of homes.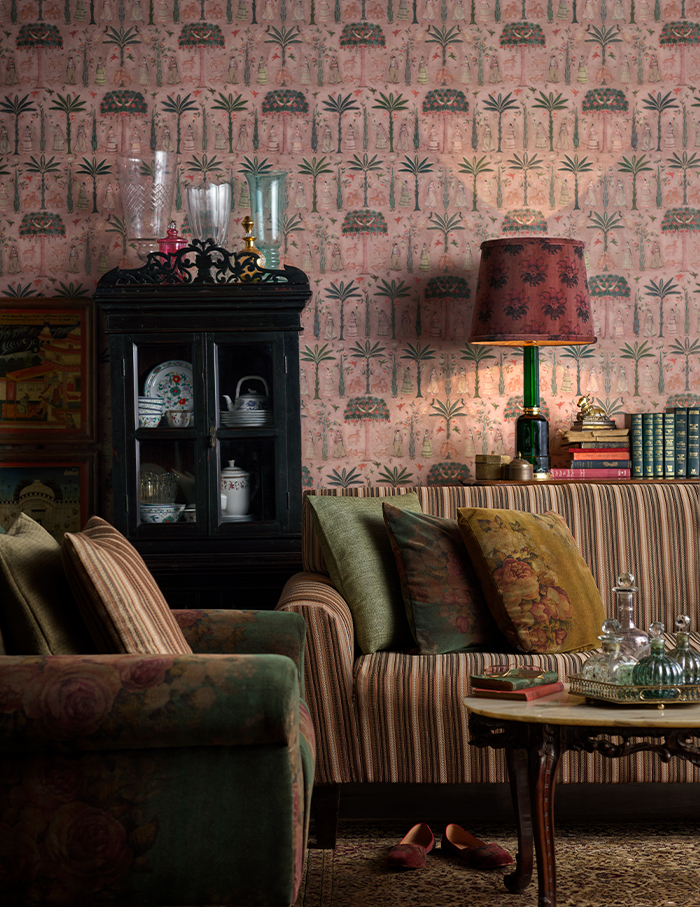 Similarly, designs like the Herat Striper, Bolpur Makhmal and the Pashm Damask, all from the Makhmal range, a collection of the most coveted velvets, nudge one back in time and embrace its beauty. Mukherjee himself associates some of his ideas and inspirations with the luxurious charm of old Kolkata as well as the traditions that were practiced by the miniaturists from the colonial-era Murshidabad.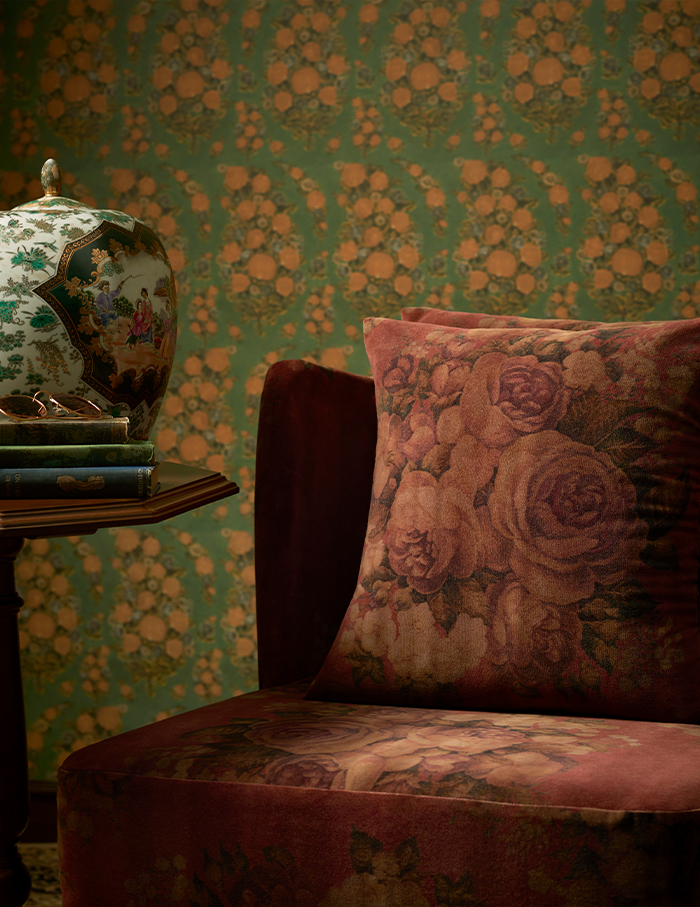 The Thar, Makhmal and Soofah collections that complete Heartland celebrate the beauty of classical motifs, deftly reinterpreted and hand painted by artists from the Sabyasachi Art Foundation. They bring forth a striking sense of expressions by reimagining traditional patterns and a distinctive palette of colours that Sabysachi has evolved over time.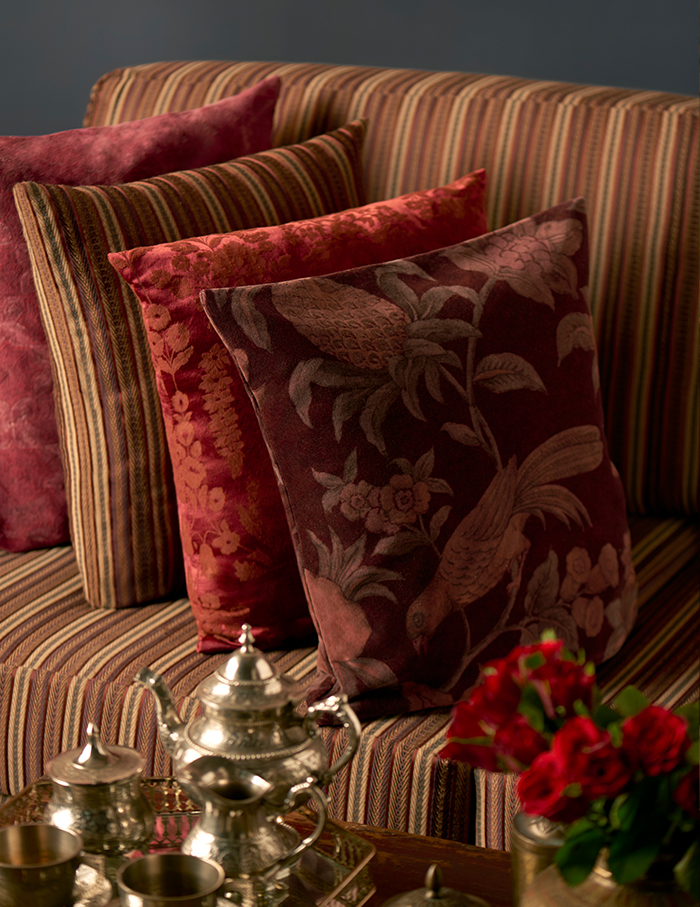 Besides elevating home decor furnishings like drapes, blinds and upholstered furniture, this range carries an endeavour, ensuring buyers to experience the transformation of their homes to the fullest. As for Mukherjee, unforgettable memories are paramount.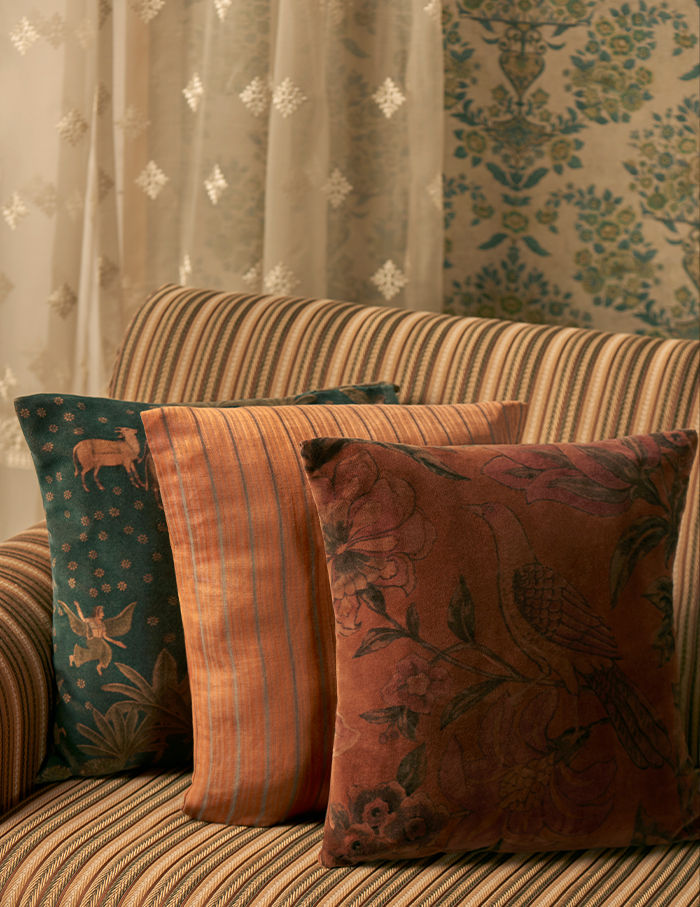 Syngle sums up, "As we aim to build a significant presence in this category, it's our pleasure to renew our partnership with Sabyasachi to break new ground with designs which are classical yet timeless. With this, we now have the widest variety of products in this segment with the quality and trust associated with Asian Paints."
Explore the Heartland Collection of furnishing fabrics by Sabyasachi for Nilaya by Asian Paints on www.asianpaints.com/furnishing/sabyasachi today!