Design
India Revive—The Weaver X Akari Studio reimagines the Indian heritage in its new range of hand knotted and hand tufted rugs
FEB 22, 2022
| By Pratishtha Rana
We can only imagine how intriguing it would be to mirror the diverse colours and cultures of India on the tapis of snug carpets. And this is precisely what The Weaver, a made in India brand adept at crafting customised rugs and carpets, holds indisputable expertise in. 
The Weaver has recently introduced its striking collection of rugs, dubbed India Revive that is completely conceptualised and created in India. With every piece made with meticulous attention to detail and plenty of love for the local craftsmanship, the handmade rugs are fashioned with traditional weaving techniques mapping the heritage-rich destinations of India from west to east and north to south. 
India Revive through and through is conceived with a powerful collaboration of the creative minds at Akari Studio in collaboration with The Weaver. Akari Studio is a young multi-disciplinary design studio that has drawn inspiration from the eclectic treasury of art, heritage and architecture and doused every rug in the captivating sea of aesthetic intricacies, resulting into The Weaver X Akari Studio's India Revive edition that surfaces as every home's dream addition to the living space.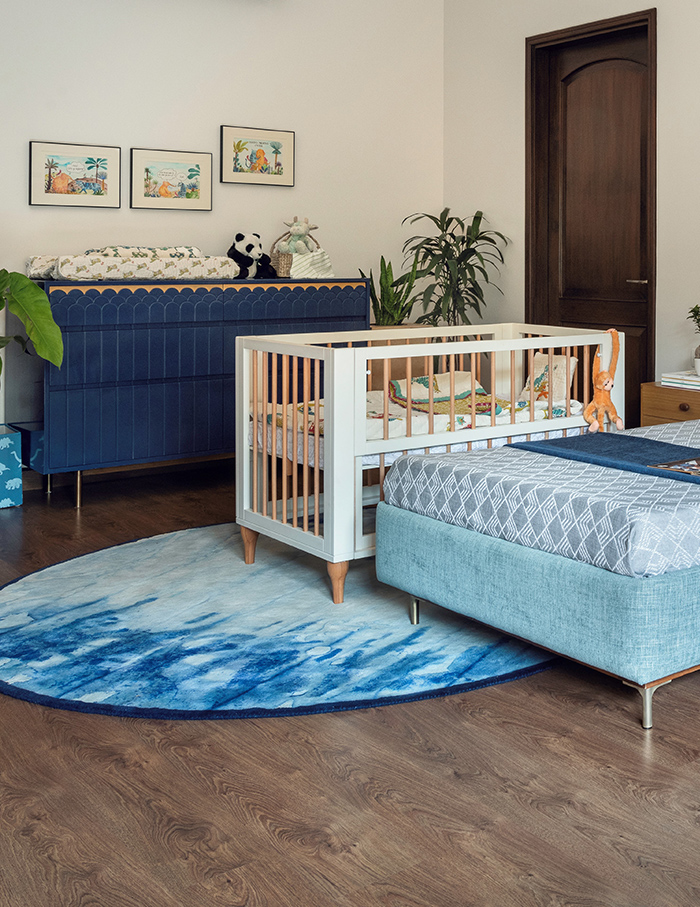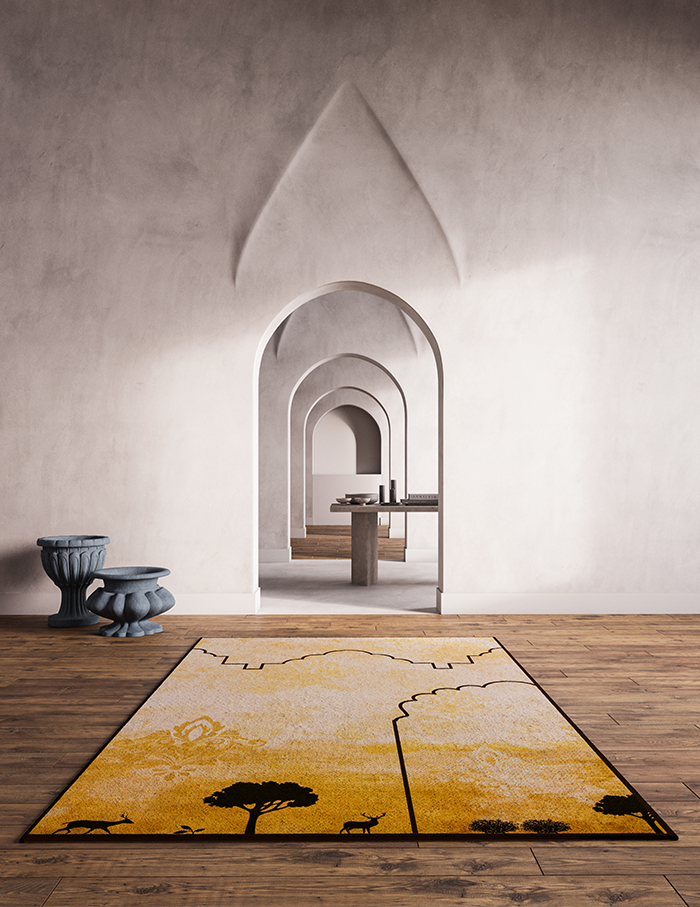 That is, if one has ever sought to traverse the boundaries of and dive into the heart of the country's proud heritage through home decor and furnishing, this collection is the answer, featuring beautiful hand tufted and hand knotted rugs imbued with textures, patterns and crisp finishes that narrate the riveting tales of Indian legacy at every glance.
On the newest launch trajectory of The Weaver X Akari Studio are a multitude of collections that all spell the magic of Indian heritage in its truest sense.
Genda Phool, Herbs of the Sun
That one family of flowers that festoons the festivities and cultural occasions in the majority of Indian homes is marigold, or how we like to dearly call it genda phool. The latest collaborative creation by The Weaver X Akari Studio pursues to outline the timeless beauty of these vivacious orange flowers in its collection 'Genda Phool', comprising of Wool and Silk hand knotted rugs.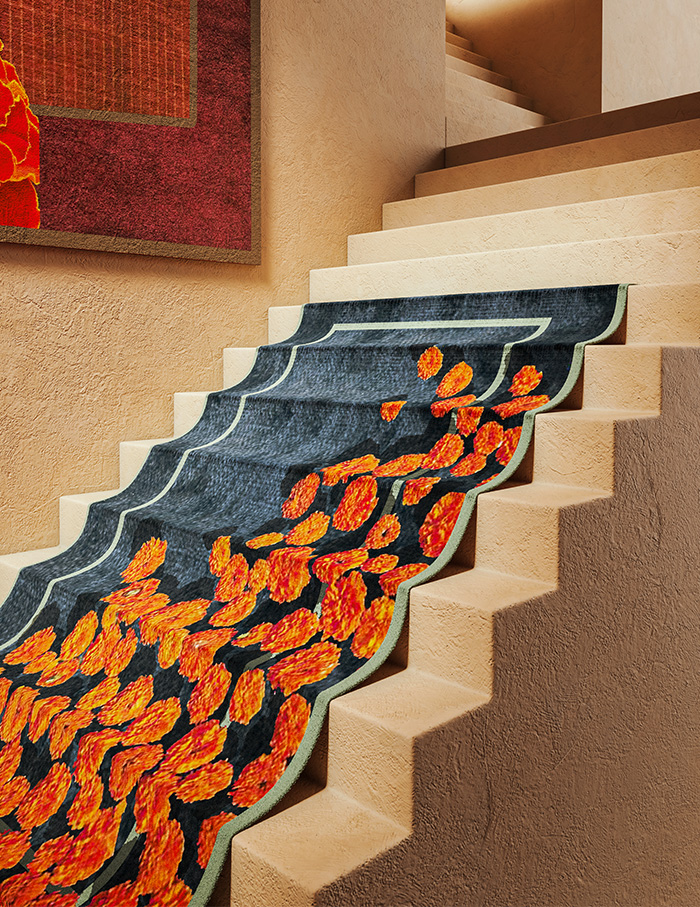 Baoli, Water Temples
The majestic lands of India have often unveiled the grand yet humble stepwells, usually used to store and conserve water, called Baoli. But more than anything, these water reservoirs also stand as stellar examples of India's architecture, giving impetus to The Weaver X Akari Studio's collection 'Baoli', where the hand knotted and hand tufted rugs contour the lines and geometry of these structures to bring the drama of ancient architecture home.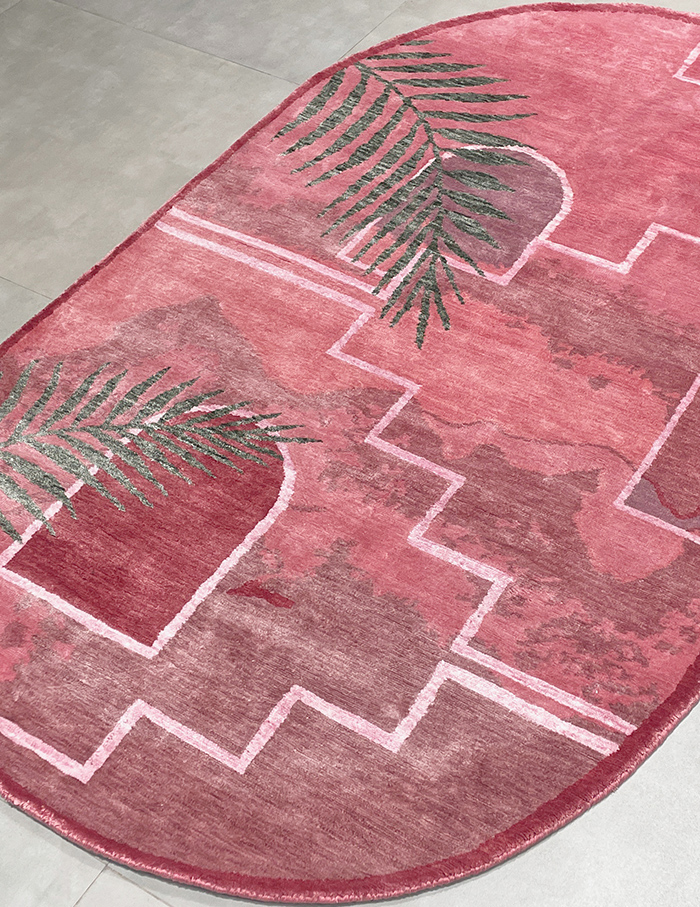 Jaipuri Khidki, The Pink City
With colours, traditions, monuments and historic tales galore, Jaipur is Rajasthan's treasured gem. The Weaver X Akari Studio in its endeavour to interplay this cultural symphony creates 'Jaipuri Khidki', a range of hand knotted and hand tufted wool and tencel rugs that model clean lines and curves and become a window into the poised opulence of the Pink City.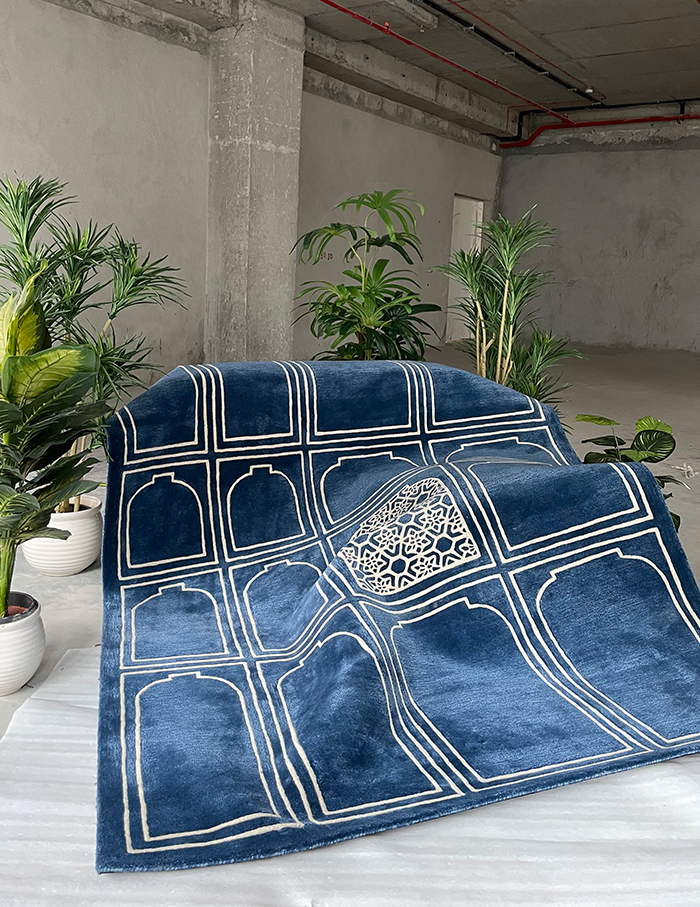 Bandhej, Bandhini
Reimagining their own version of the exquisite tie and dye art of India, Banda, The Weaver X Akari Studio bring forth 'Bandhej' collection of rugs, hand tufted and hand knotted in wool, bamboo silk, tencel, that seamlessly dive into an animated pattern play.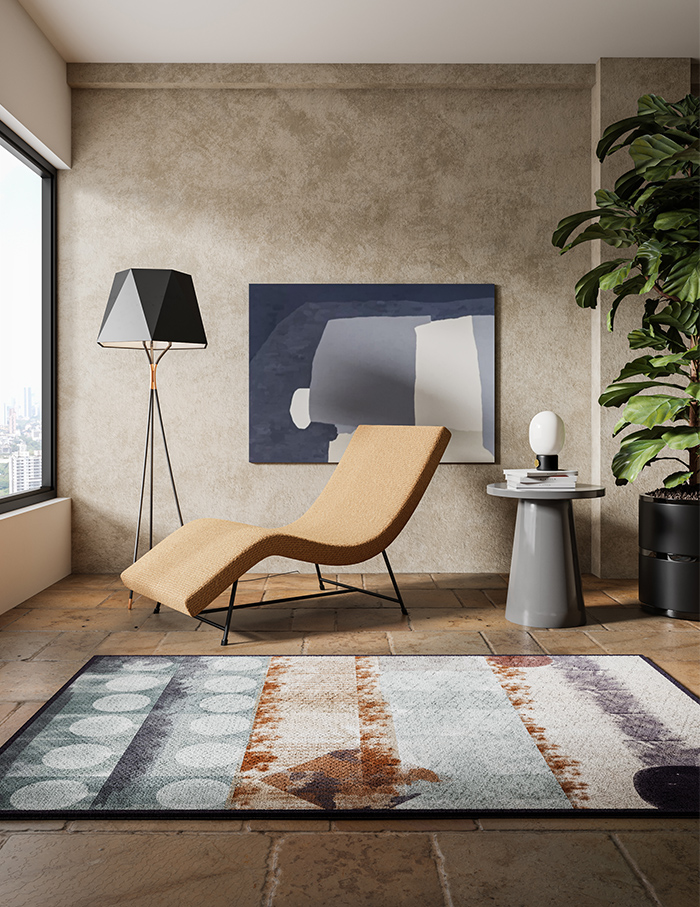 Click here to explore more about these enchanting heritage-inspired rugs by The Weaver X Akari Studio