Lifestyle
YOD Group cooks up an architectural delight of historic and modern essence for Samna Restaurant
APR 10, 2021
| By Saloni Rege
Samna Restaurant by YOD Group is the perfect spot to visit for Middle Eastern cuisine in Kyiv. Apart from the authentic fare planned by renowned Israeli chef Meir Adoni, we love the space for its mesmerising, historical setting of the Ottoman Empire.
Expanding over an area of 7,815 sq ft, the restaurant is situated within a heritage structure in Ukraine's capital. It occupies the basement and ground floor of a 1797-built mansion named 'Ypsilantis House' after the statesman who lived there.
"Old buildings speak for themselves. They demand respect and restraint from designers, which is why we have crafted a space that acknowledges history and infuses modernity," shares Volodymyr Nepyivoda, architect and co-founder of YOD Group alongside art director Dmytro Bonesko.
The restaurant is adorned with vaulted arched domes and solid brick walls—part plastered and part exposed. The vintage vibe is paired with a sprinkle of contemporary decor and materials that resonate with millennials.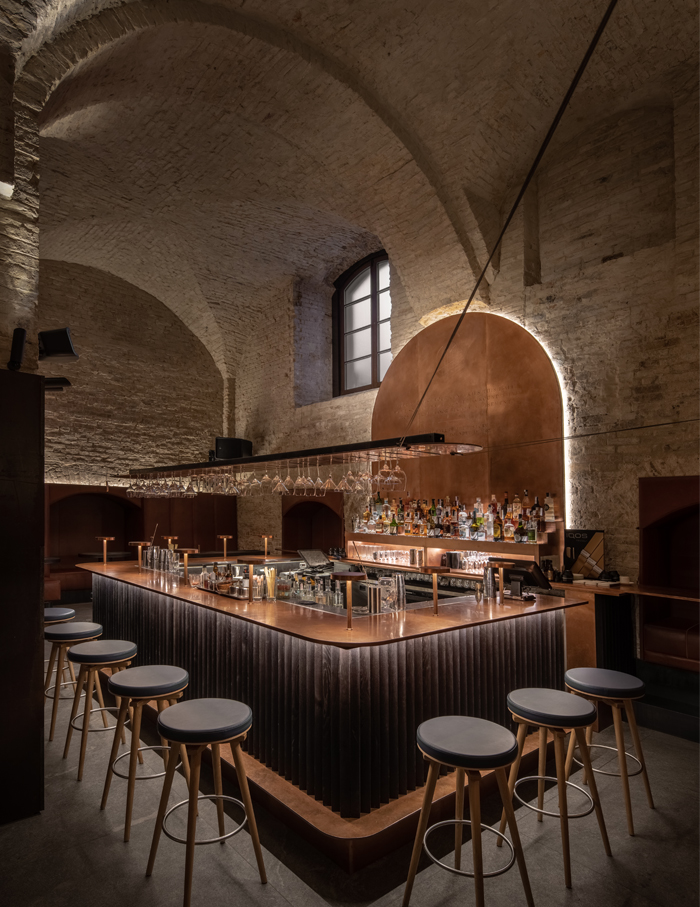 Upon entering, guests are greeted at a welcoming bar hall. The layout circulation from this point on is organic in fashion and leads to four dining sections.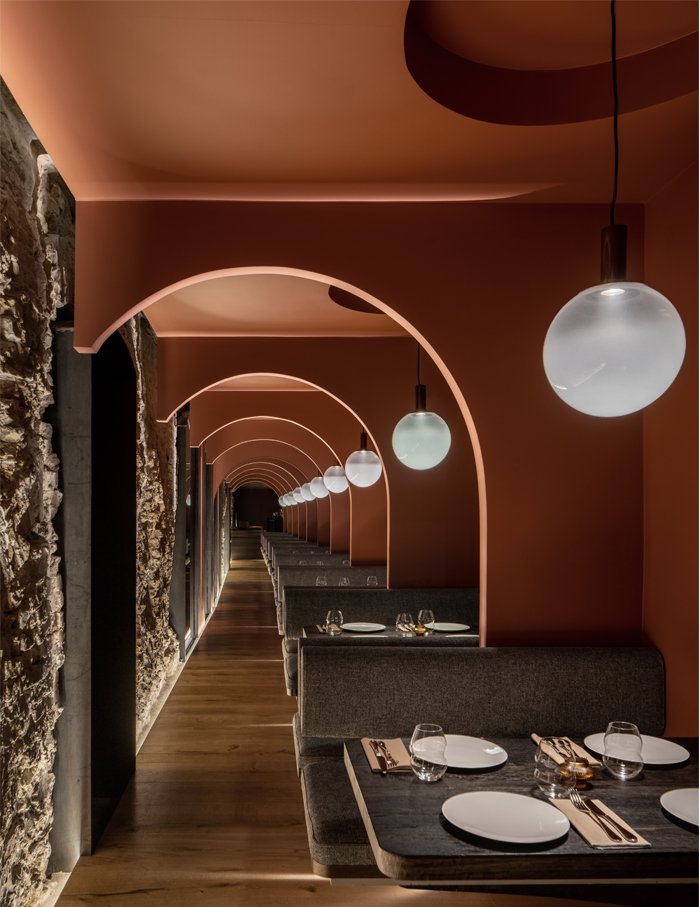 Each of the four dining and the welcoming bar halls are composed in a varied formation, exuding a warm, personal as well as an interactive dining experience. The space also comprises a summer terrace with alfresco dining.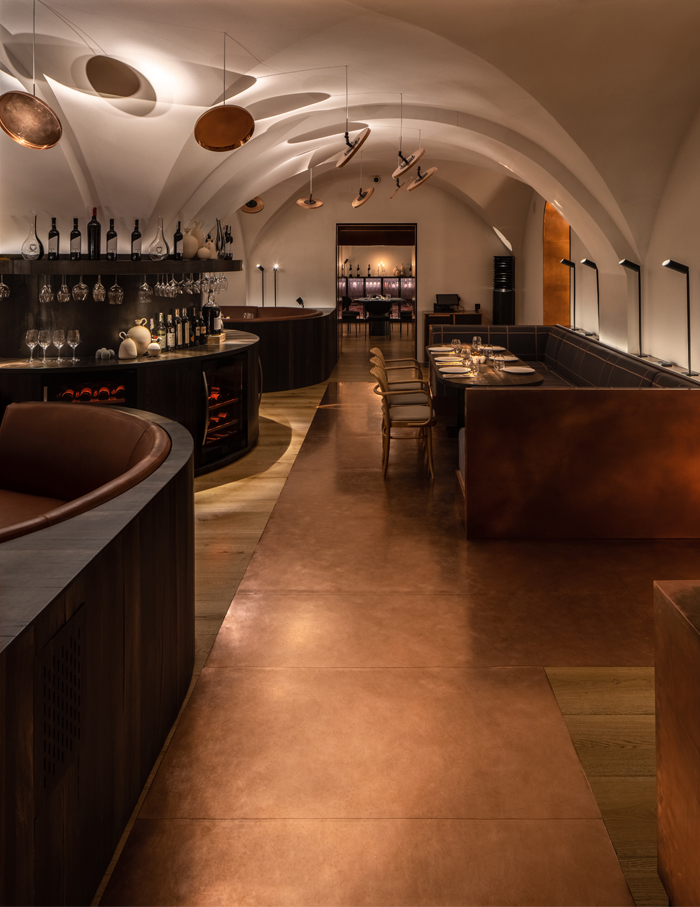 The designers have dedicated one entire hall to symbolise a vineyard. The glass storage units placed in this section are embossed with terroir prints to reflect the impact on the character of the wine. The glasses turn translucent towards the top, revealing the stacked wine bottles that metaphorically rise from the ground.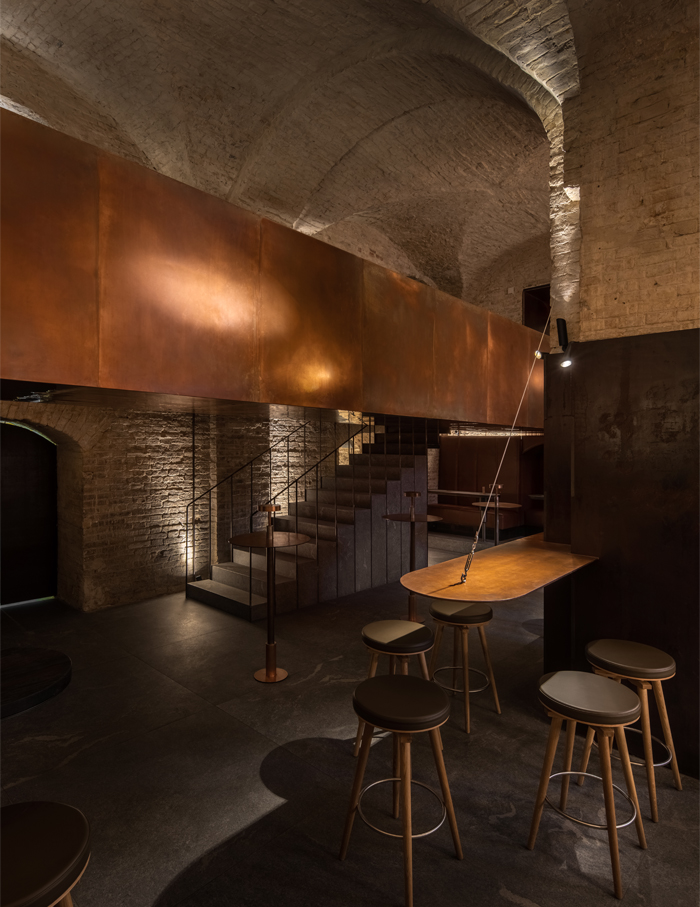 The material palette includes plenty of copper, solid oak floors, leather, terracotta and steel (seen as tensile strings that support the inverted hanging glasses above the counter). A beige hue runs throughout, except in one of the halls where a deep cherry shade is the highlight.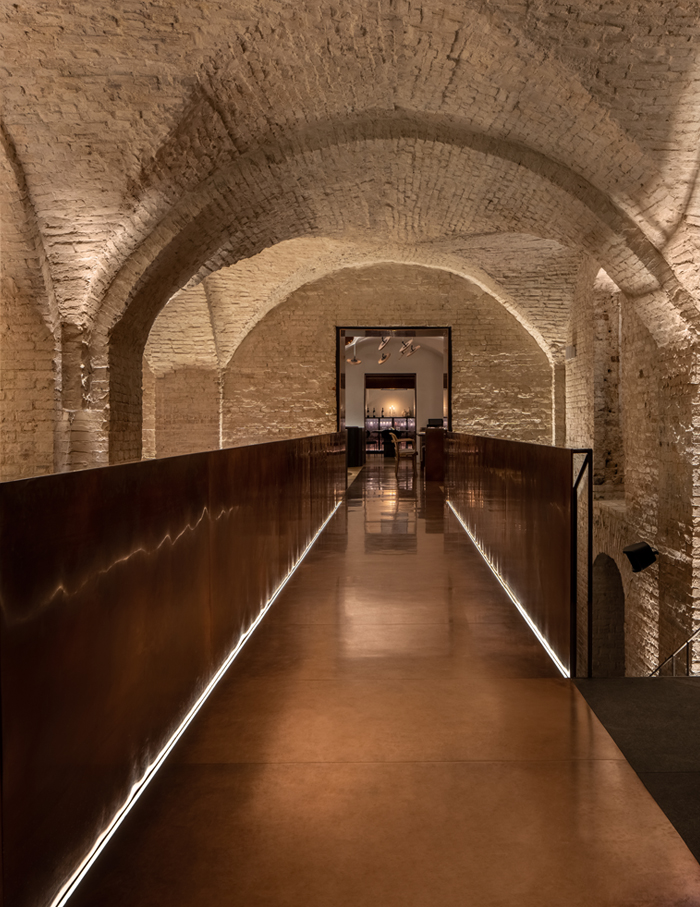 "We enjoyed designing the copper bridge, which connects two levels on volumetric grounds. It is such an Instagrammable space—unique, personal and enriching in nature," reveals the architect.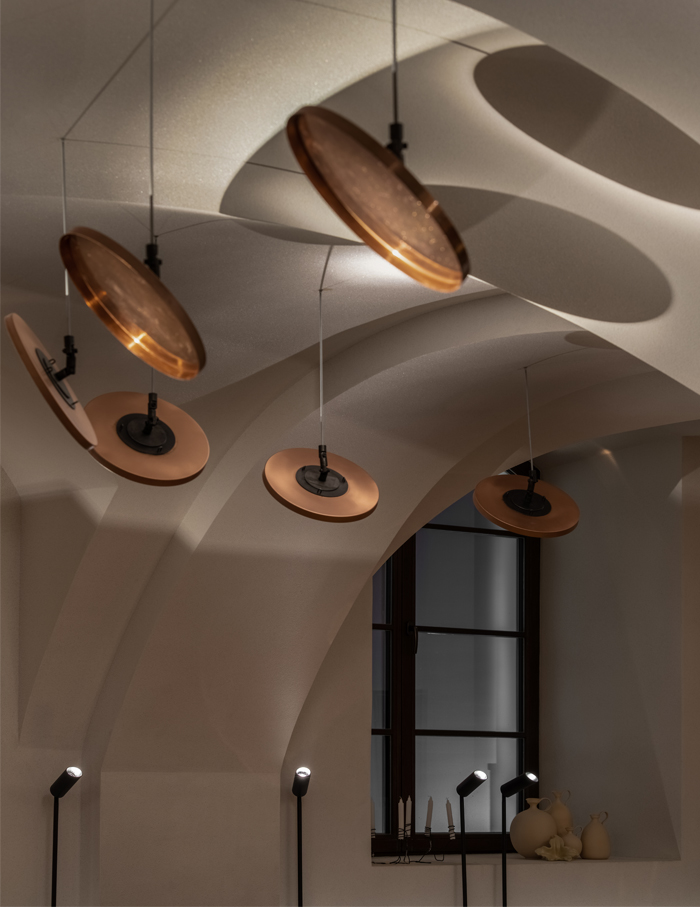 Lighting plays an essential role here. A series of bespoke pendants dot the place, creating a sense of drama on the bare arched ceilings. Beams of light when reflected through suspended copper plates, render a soft illuminating glow that makes the restaurant seem comfortable and cosier.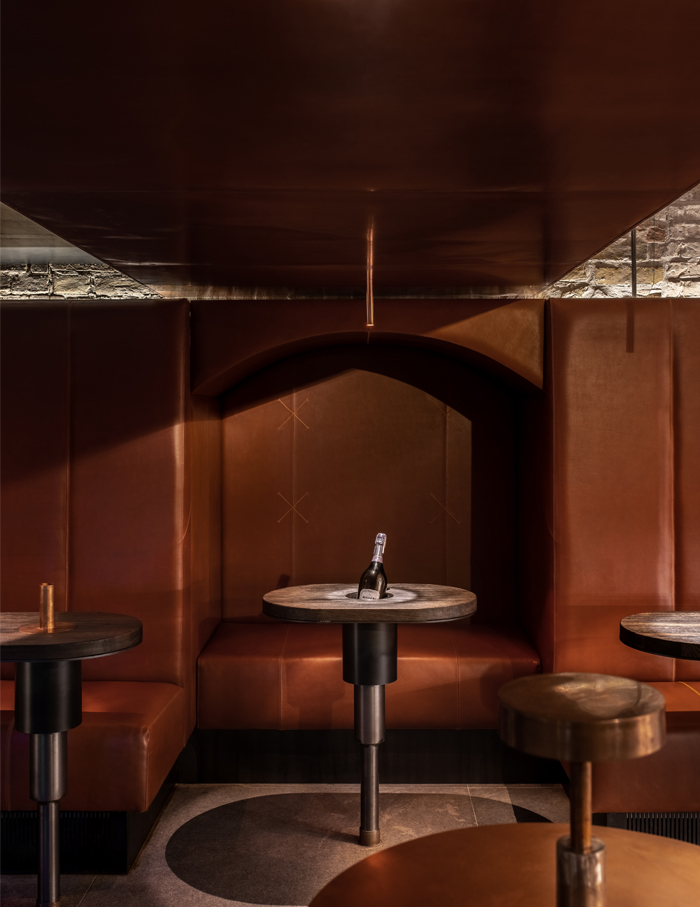 The site came with its set of challenges—the structure had significantly nestled beneath the ground. This means that the former ground floor is now the basement, while the first floor opens at the ground level. As a result of this, the windows that used to look out to the vintage streets of Kyiv, now act as interesting niches for the basement.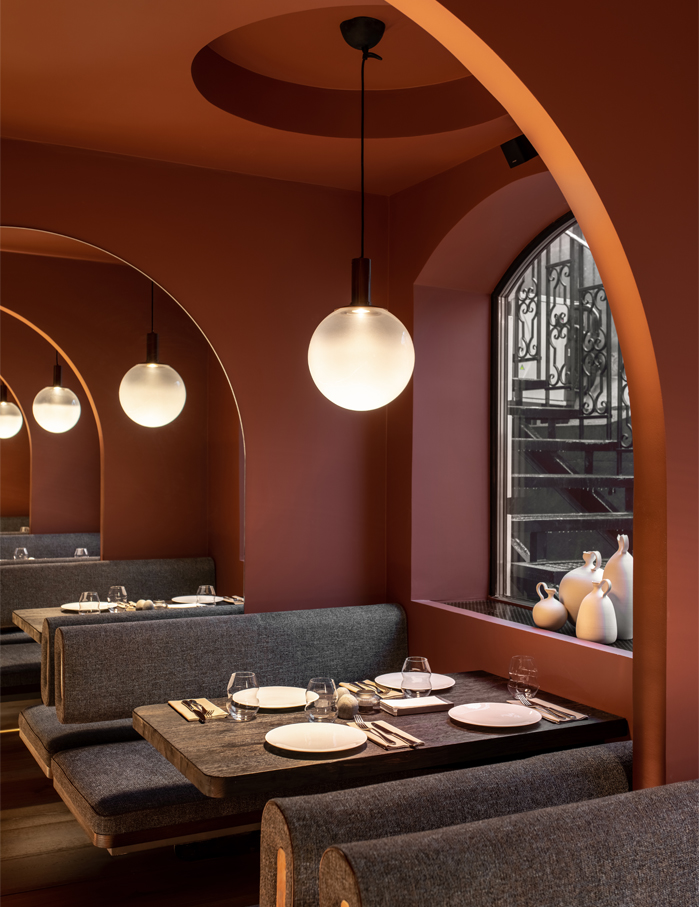 "To retain that original essence of old buildings, we concealed all communication services. It was challenging but totally worth it to see authentic and pure walls without any alien element draped on them," concludes Nepyivoda.
Scroll to see more images of the expansive Samna Restaurant by YOD Group…