Lifestyle
Spanish practice Masquespacio styles an ocean themed restaurant in Valencia that lures with a smorgasbord of prints and patterns
MAR 11, 2021
| By Sakshi Rai
A reflection of and a tribute to its coastal environment, the La Sastrería restaurant modelled by Spanish creative studio Masquespacio is every thalassophile's dream setting.
The interiors of this Valencian property are planned by Ana Milena Hernández Palacios and Christophe Penasse, founders of the practice that won the EDIDA 2020 for Young Design Talent.
The duo conceptualised the space for a pair of entrepreneurs—chef Sergio Giraldo and bartender Cristóbal Bouchet—by referencing vernacular styles and surfaces. And the layout unfolds across three zones to focus on Giraldo's fare, which is a reinvention of traditional recipes.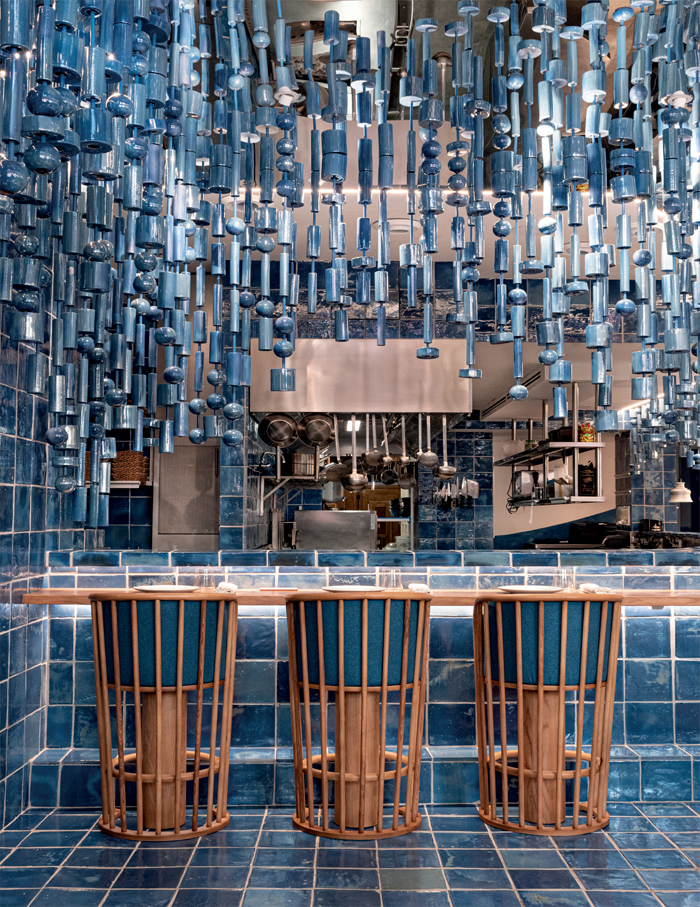 The first zone is a showcase of reimagined elements that borrow from native traditions. Take, for example, the plastic chairs at the bar, which are like the ones locals use to bask in the sun on warm days.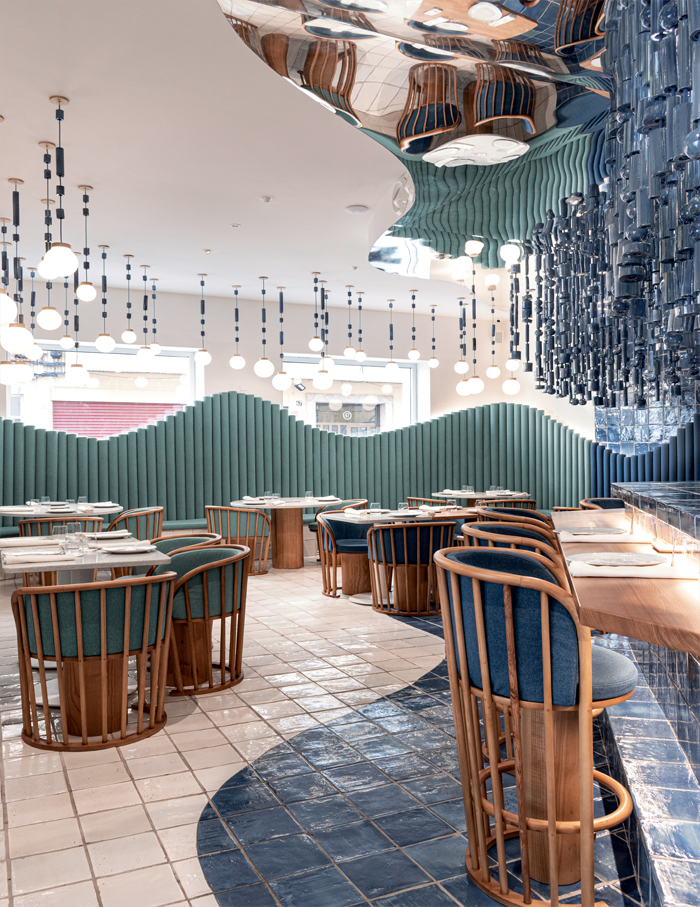 Another element is the walls. These are lined with bespoke, chequered printed tiles and decked with hanging ornaments, paying an ode to the many colourful and patterned facades the region is known for. Further inside is a dedicated space for the service of authentic seafood, which is bound by a wave-shaped, ceramic panel that points to the kitchen.
Here, white and blue floors illustrate the playful symphony of sand and sea at the shoreline, while the structure of the seaters is inspired by fishing boats. "We wanted to create a fantastical dining experience as if the entire area was submerged under the sea," shares Hernández Palacios.
The third part of the restaurant is the storage space that's tucked away behind the kitchen. It is fashioned like a fish market—another authentic touch to enhance La Sastrería's exclusive, maritime experience.