Get Inspired
Trick or Treat—these architectural hotspots are sure to send a chill down your spine
OCT 30, 2021
| By Kashish Kaushal
Question time—Would you rather spend a hallowed evening in the midst of forts, structures, palaces, lakes or just curl up in bed scrolling through Instagram, like you always do? If you're someone who chooses the former and is looking forward to an adrenaline rush, ED has curated a list of built structures that are sure to give you goosebumps, while raising a toast to the spirit of halloween!
The beauty of architecture is such that at most times it inspires, but it is also capable of evoking the power of unearthly spirits, bringing a peerless sense of chaos, beauty, or sheer wonder. These buildings cling to an aesthetic that makes them at best—unsettling, and at worst—down-right spooky.
Check out these unconventional places that might send chills down your spine!
Shaniwarwada Fort, Pune
It's association with the renowned Bajirao Peshwa gives Shaniwarwada Fort a unique edge as well as immense historical significance. Flocked with tourists from all over the world, the fort was once the pride of the Maratha Empire. But beware, it is regarded to be haunted and suggested that people avoid visiting it after sunset.
The fort was built in 1732 in honour of Peshwa Bajirao has come to represent a gruesome betrayal. Narayan Rao, who was 18 at the time, was the fifth ruling Peshwa in Pune. History has it that on the order of his uncle Raghunathrao and aunt Anandibai, Narayan Rao was mauled by his guards. Till date his screams for help can be heard in the fort. In the early 1800s, the fort caught fire and burned for a whole week. The ghosts of those people who died in this fire are also said to haunt the fort.
Bhangarh Fort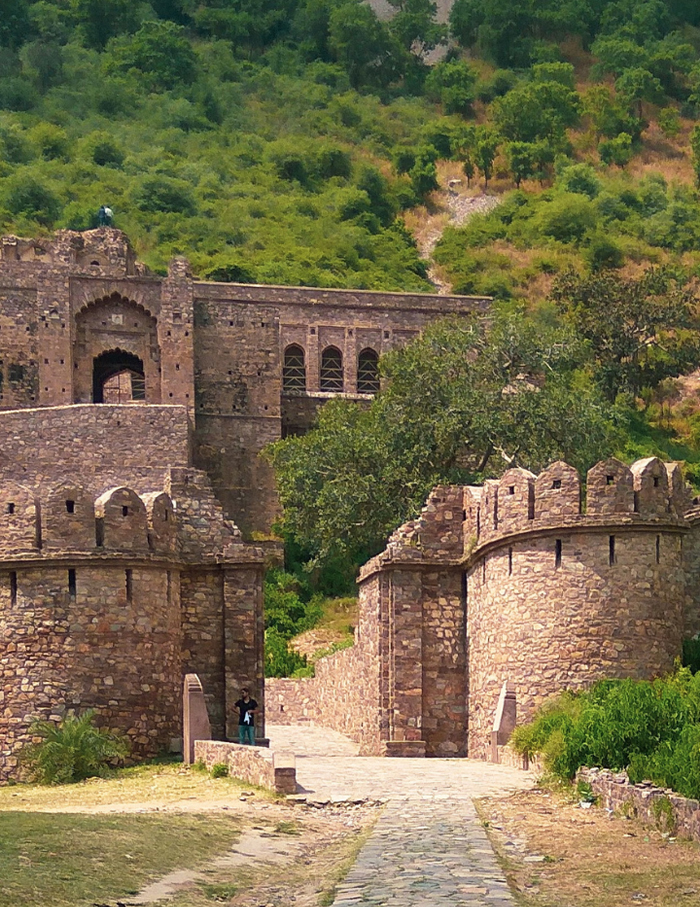 No ghostly places list is complete without the mention of Bhangarh Fort in Rajasthan. Hailed as the most haunted fort in India, it is known to arouse a sceptical feeling in the atmosphere and cause restlessness and anxiety among visitors. 
Built for princess Ratnavati of Alwar, legend has it that a tantrik worshipper by the name of Singhia fell madly in love with her and tried to use dark arts to charm her. As the princess found out about his evil intentions, she ordered his execution. In his last breath, he cursed the princess as well as the entire court. What's not to believe here as even The Archaeological Society of India has set up warnings, permitting no one to be on the premises after sunset. Beat that!
Vittala Temple Complex
Mystery enthralls in a sweet symphony is the Vittala Temple Complex of Hampi, Karnataka! Built in the 15th century, the musical pillars in the temple complex are one of the most flamboyant pieces of architecture in Hampi. What sets it apart from other equally exalted temples around the country is an accumulation of 56 musical pillars, which reverberate musical sounds when tapped gently. 
The ghosts of ancient civilizations may greet you with open arms as many tourists, knowingly or unknowingly, tap them in order to calm their curiosity. As of today, the mysterious place of musical pillars prohibits visitors from tapping, in order to protect and prevent any further damage to this heritage site. 
Roopkund Uttarakhand the Skeleton Lake
Located at 16,500 sq ft above sea level, at the bottom of a steep slope on Trisul, one of India's highest mountains is the infamous Skeleton Lake. What's fascinating about this lake is that it remains frozen for most of the year but expands and shrinks depending on the season. When the snow melts, the skeletons can be seen, sometimes with flesh attached and well preserved. To date, an estimated 600-800 people have been found here. The question arises—who were these people? When did they die? How did they die? Where did they come from?
An archaic theory associates the remains to an Indian king, his wife and their attendants, all of whom perished in a blizzard some 870 years ago. Another suggests that some of the remains are of Indian soldiers who tried to invade Tibet in 1841, and were beaten back. More than 70 of them were then forced to find their way home over the Himalayas and died on the way.
In rural areas however, there's a popular folk song that talks about how goddess Nanda Devi created a hail storm—as hard as iron, which killed people moving their way past the lake. Bone chilling, isn't it?
Agrasen ki Baoli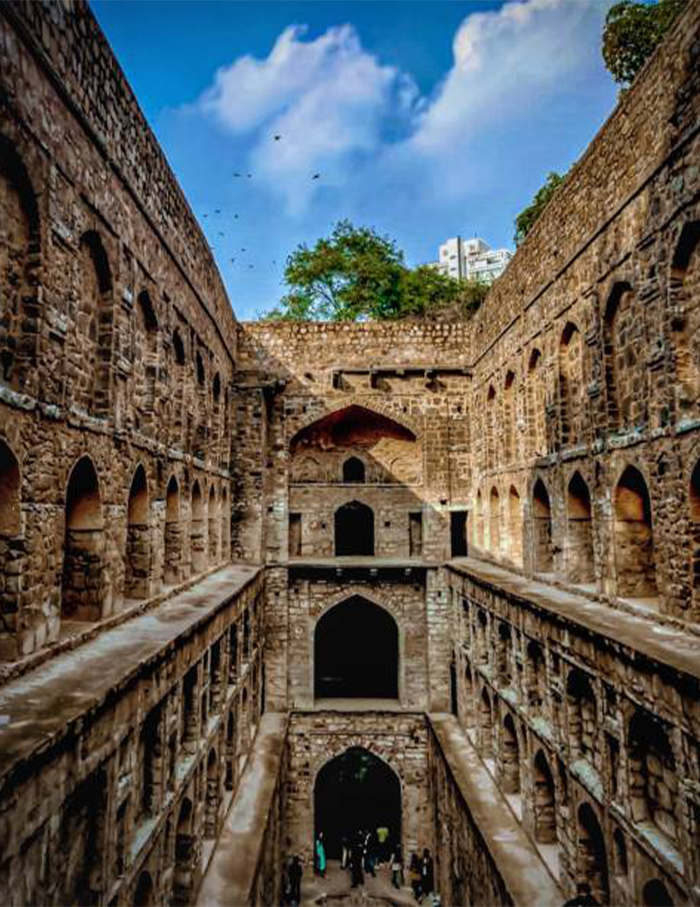 Like a souvenir left behind by time, the Agrasen ki Baoli also known as Ugrasen ki Baoli stands in the heart of Delhi. Once used as a water reservoir, this ornate stepwell is an exquisite example of splendid architecture and ancient engineering skills. Today, it is one of the oldest monuments and the best-preserved stepwell in Delhi, serving as a prime attraction for tourists and photography enthusiasts visiting the national capital.
Many tales have caught the fancy of visitors, one being that the black water of the well lures people and leads them to drowning themselves.  As per the legends, the attraction is such that it provokes you to go further down the stairs, with nothing but the echo of your own footsteps following you. We suggest you don't step it up and run as fast as you can! 
National Library of Kolkata
With the reputation to be haunted, the Natural Library not only attracts bibliophiles but also the lovers of ghost stories in equal numbers. Now, here is an eerie secret—a mysterious room had been found by the Archeological Survey of India (ASI) in 2010 in the 250-year-old building. A room that no one knows about and can't access as it seems to have no opening of any kind, not even trapdoors.
Add it to the story of Lady Metcalfe's ghost haunting its corridors. A lot of testimonies support the story with people reporting the presence of someone simply watching them. If rumour mills are to be believed, such paranormal experiences increased all the more after 12 labourers lost their lives in an accident during some renovation work at the site. 
Barog Tunnel
Come visit your friendly neighbourhood ghost in the stunning landscape of the Shimla-Kalka Railway stretch. Tunnel no. 33, also known as the Barog Tunnel, is often referred to as the straightest train tunnel in the world but that is not the only special aspect about it. 
The story dates back to 1903 when the British government assigned Colonel Barog with the task of building a tunnel in the then remote area. Despite being a dedicated and thorough professional Colonel Barog however committed a fatal mistake in calculation and ended up digging parallel tunnels. This led to the public shaming of him and, as a consequence it led to his depression owing to which he shot himself inside the unfinished tunnel. Reports claim Colonel Barog never really left that place! As per the locals, the spirit of Colonel Barog can be seen time and again in and around the tunnel. A noteworthy point here is that the ghost is believed to be a friendly one and no report of any kind of lethal encounter can be found!
Morgan House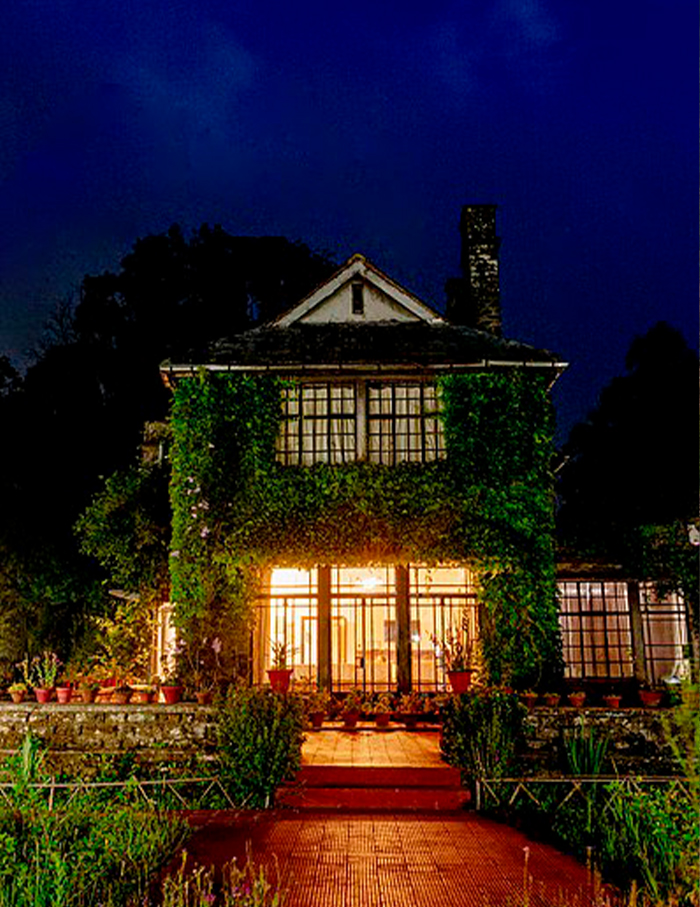 Haunted houses have forever been the subject of intrigue for kids and adults alike! Nestled in the landscaped gardens and beautiful hills of Kalimpong, a scenic hill station in Bengal, it would be hard to tell that it is a haunted house until you learn about its history.
The Morgan House was made especially to celebrate the wedding of Mr. George Morgan, a jute baron, with a lady who was an indigo plantation owner. It so happened that Mrs. Morgan died a premature death, and Mr. Morgan left the house soon after. A trust took ownership of the house after its abandonment and after India attained Independence the government took control of the property. It is now being maintained as a boutique hotel. Going to the mystery behind Mrs. Morgan's sudden demise, it is believed that her husband tortured her before she died, and hence, her unhappy soul still haunts the house. Although there have been no sightings of Mrs. Morgan's ghost, people have heard the tapping of high-heeled footwear in the corridors of the lodge.
After you're done visiting these spaces, make sure you check out these 5 Halloween accessories to get the party started!