Lifestyle
#HalloweenSpecial This Mexican restaurant by Cadena + Asociados Concept Design promises a thrilling dining experience
OCT 31, 2020
| By Aneesha Bhadri
Alfonso Cadena's concept restaurant Hueso makes no "bones" about its appearance! Lurking in a 1940s building of modern architecture in the capital of Jalisco, the birthplace of tequila and mariachi music, the eatery appeals to both contemporary sensibilities as well as atavistic inclinations.
It is conceptualised by Mexican architect and designer Ignacio Cadena of Cadena + Asociados Concept Design. Just one step in and we see how easily it strikes a chord with all those who visit, calling out to the primal part embedded in our psyche, a hereditary figment of caveman recollections.
Covered from floor to ceiling in bones of varying shapes and sizes, its stark light palette sets a modern context, where the bleached look of the bones lends a surreal quality.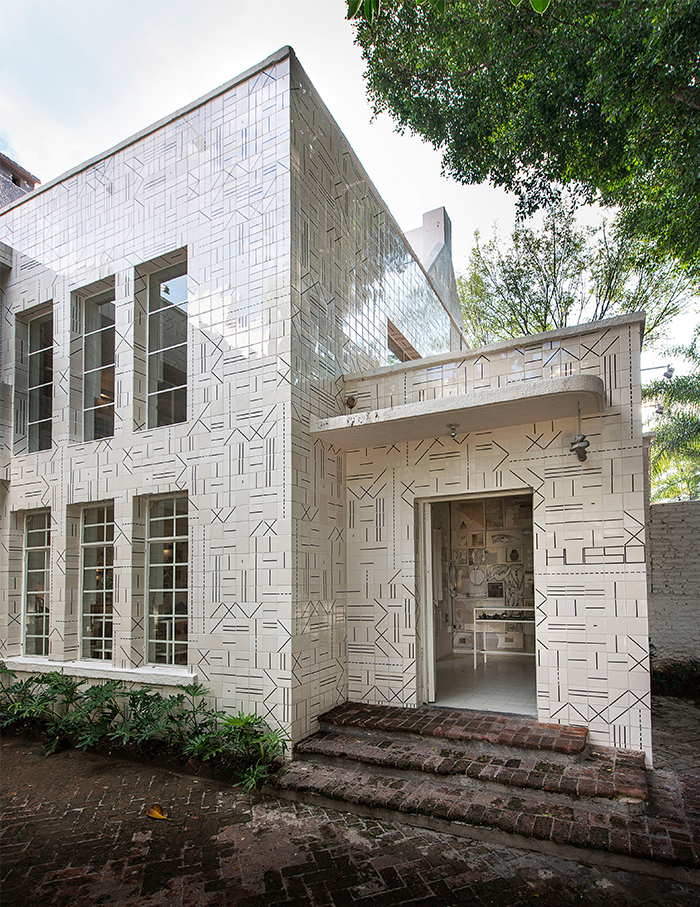 Luis Barragan's Foundation and Diaz Morales's House Studio in the iconic Lafayette Design District of Guadalajara, forms the backdrop of Hueso, which translates to 'bone' in Spanish. Artisanal handcrafted ceramic tiles envelop the exterior, setting the tone for the white and grey interiors.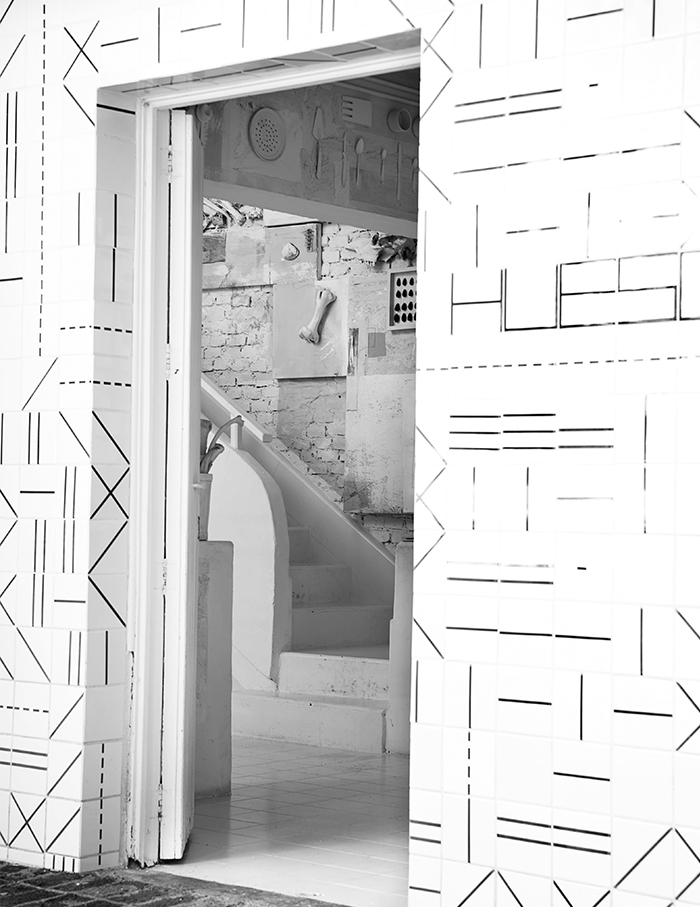 An astounding assortment of 10,000 organic bones covers most of the bare brick walls in almost a Darwinian narrative of life. Peppered with objets, cooking tools and artistic renditions, a modern canvas emerges, where textures and forms draw the eye, as it traces the shifting white shapes all around.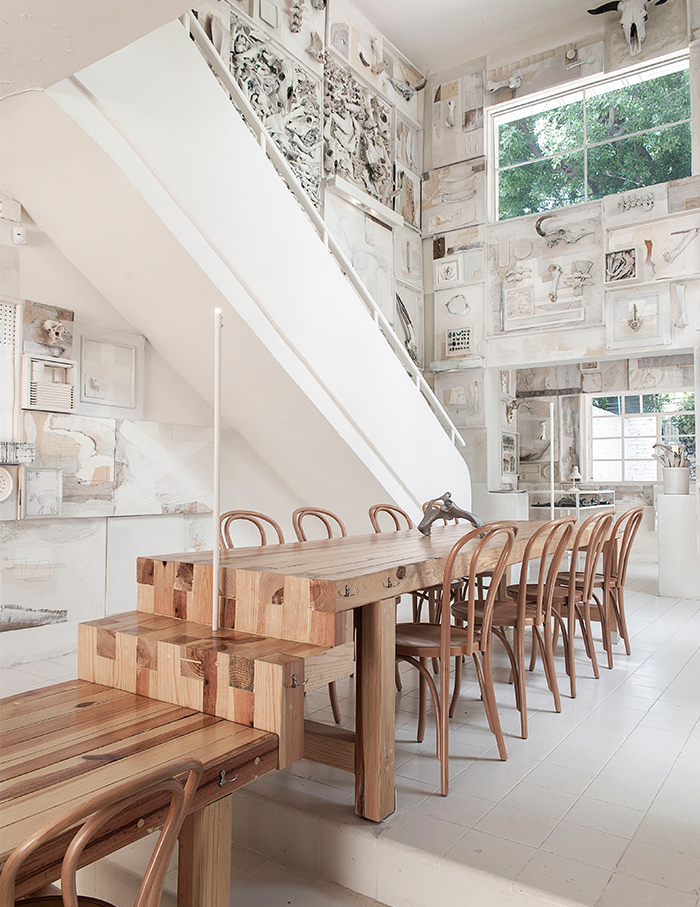 Steam-bent wooden cafe chairs flank a long wooden table, while a glass display case near the white staircase hosts a collection of specimens, giving a distinct feeling of being transported to a natural history museum. The bleached white and grey palette continues into the bathroom, where sleek white tiles offset a decorative horned animal skull.
Scroll to see more images of this Mexican restaurant…