Homes
This Ahmedabad apartment by Adhwa Architecture Interiors boasts material interplay with pastel hues
JAN 5, 2021
| By Saloni Rege
Witness cohesive subtle spaces at this 3,500 sq ft in Ahmedabad's Parkview Apartment. The four bedroom residence is designed by Ankita Jain and Dhwanil Patel of ADHWA architecture.interiors such that it remains bathed in natural daylight to exude a warm and welcoming vibe.
"The design brief was simple. The young family wished for a low maintenance aesthetic coupled with element of simplicity," share Jain and Patel.
So, the living room is given a sociable setting. It is crafted with a blend of handmade wooden furniture and pastel tones. Open shelves are supported by brass accents and occupied by the homeowner's prized possessions.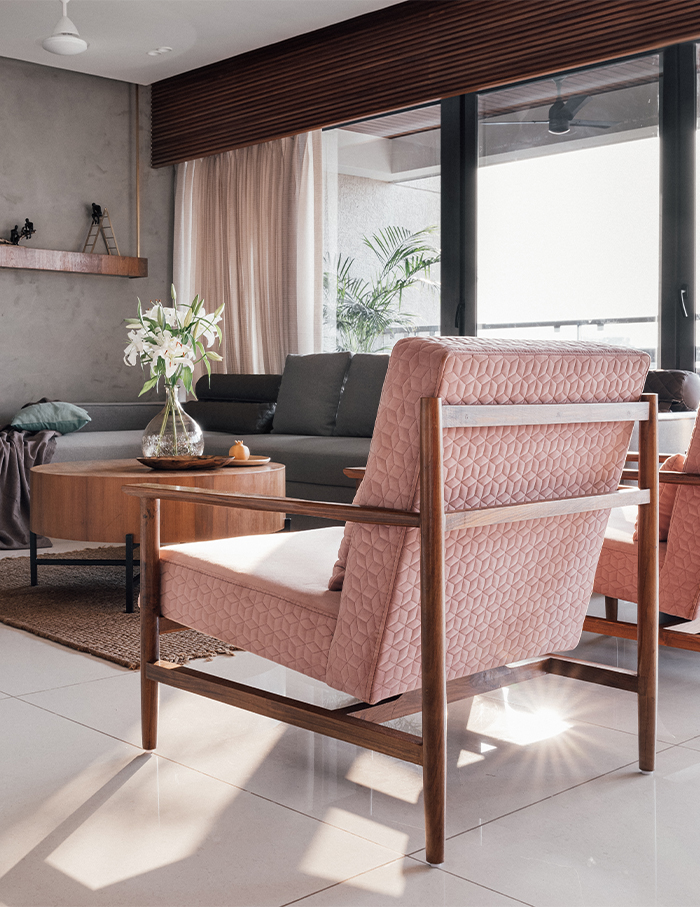 Alongside the living zone is a dining area, which is cosy in appeal and dominated by a wood-finished dining table with a white marble top. It is paired with sleek and comfy seaters, a pendant lamp, tabletop accessories and planters.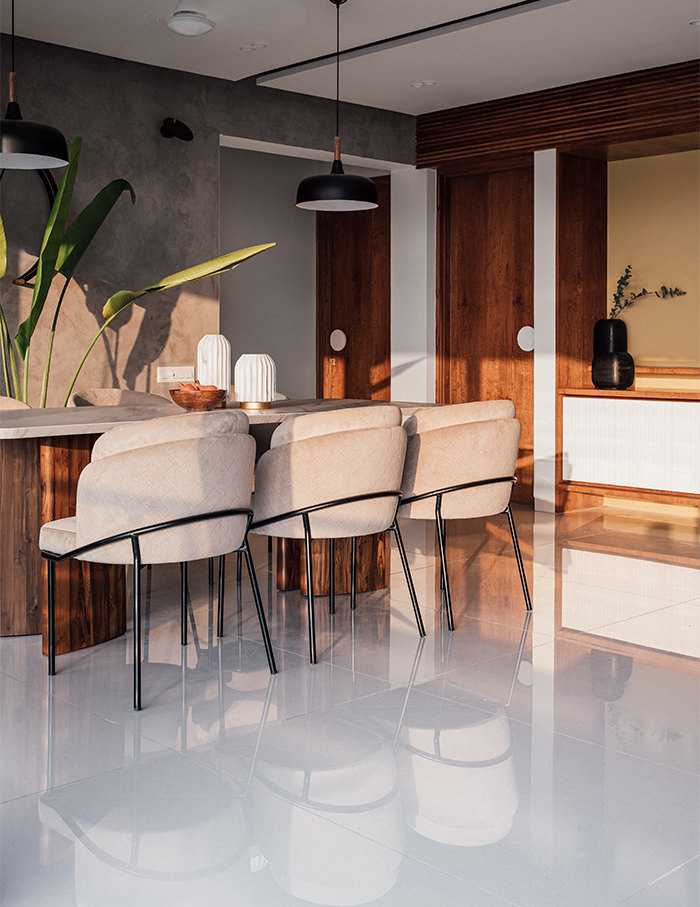 Both the living and dining areas include a combination of standalone false-ceilings with engraved lights to maintain a minimal aesthetic. The walls are highlighted by a grey textured stucco finish against which the wooden furniture stands out.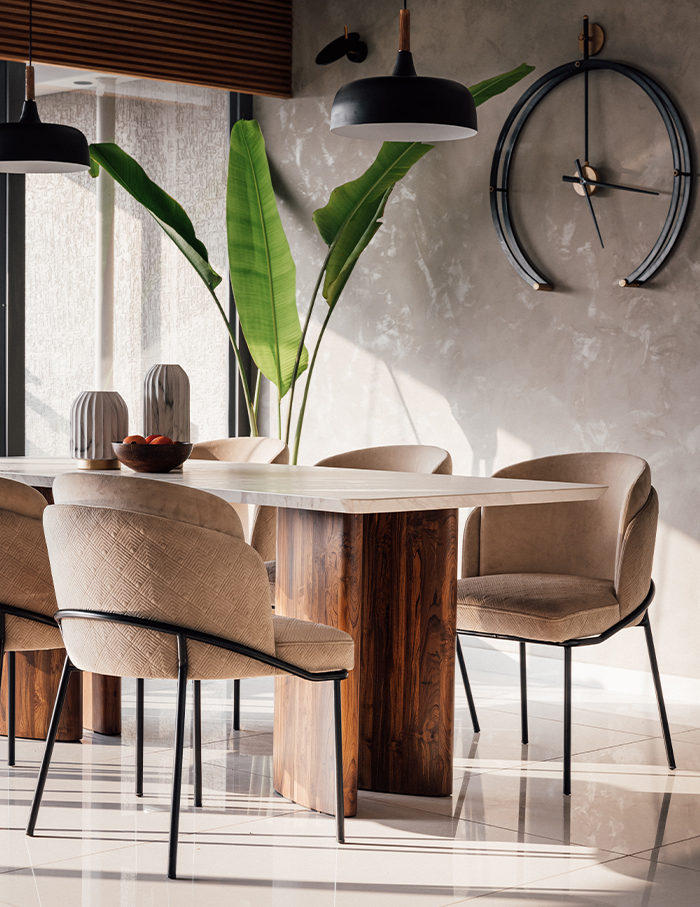 The living and dining zones open out to a balcony, from where the homeowners can take in scenic views of Ahmedabad city. Splashes of green are set against an exposed concrete backdrop here and coupled with outdoor furniture pieces as well as a modish wooden swing.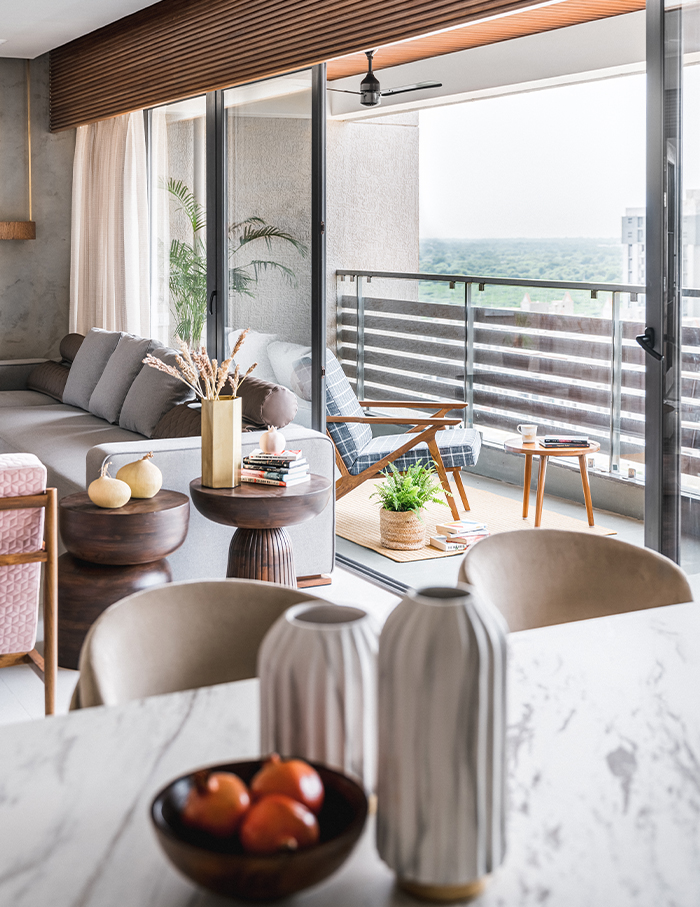 The guest bedroom aligns itself with the theme of the apartment and is designed to be a sight for sore eyes. It is dressed in muted tones of beige and grey, and the walls are given basic finishes and embellished with metal shelves.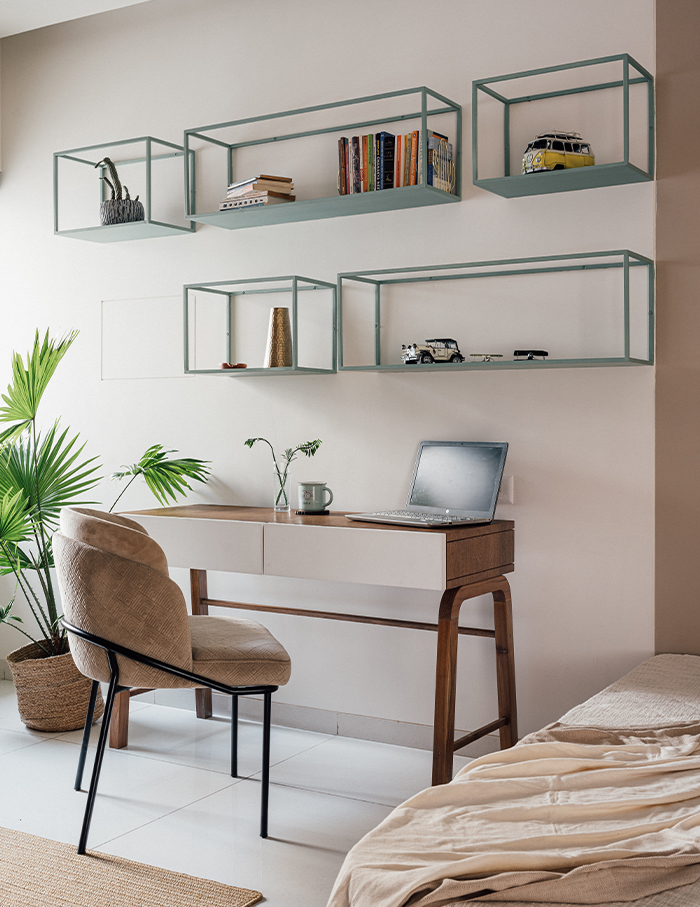 A ledge seating arrangement is conceptualised to have storage below it. This is placed adjacent to the window, making way for a cosy nook to relax in or read and unwind beside green planters that promise to offer a breather.
The side tables are wall mounted and moulded into continuous furniture pieces. Headboards are snug and simple. Instead of back panelling, the headboard offsets a wall finished in white paint and brass inlay.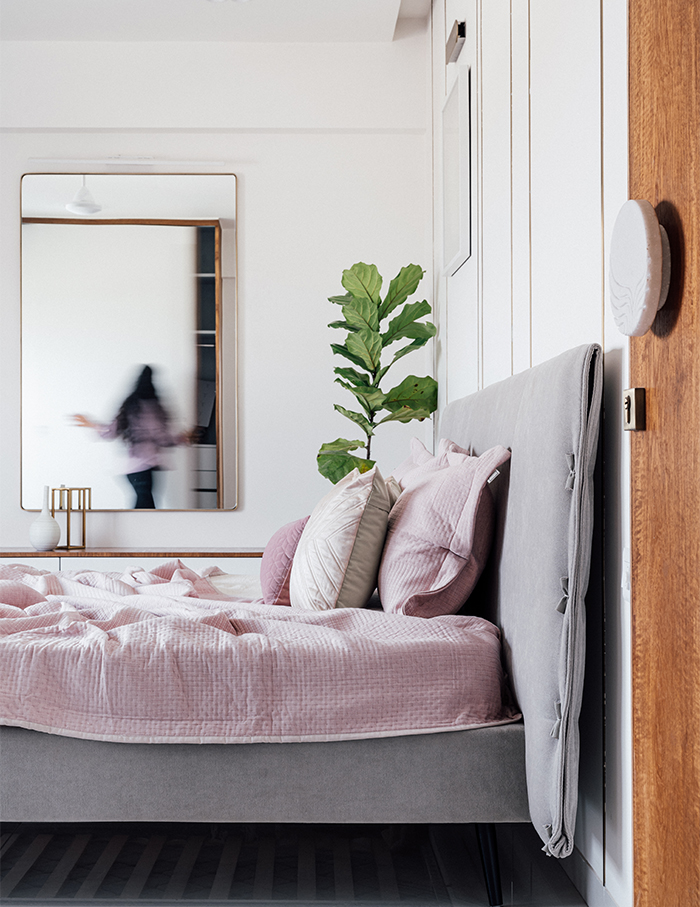 The master bedroom is crafted in similar neutral tones as the entire apartment. Adding a chirpy vibe to the room is a splash of pastel blue through soft furnishings and wall finishes.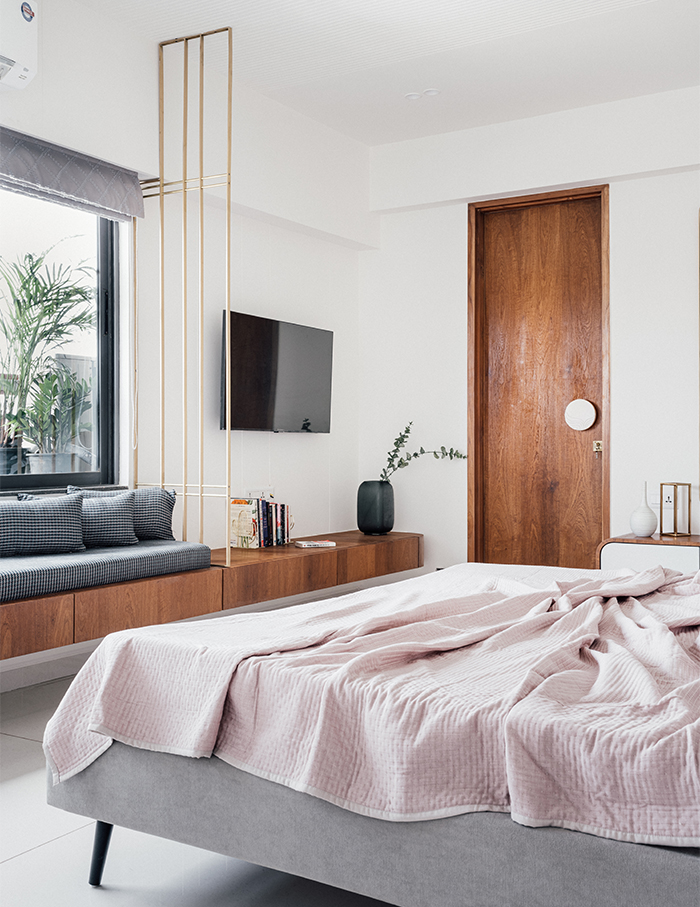 "As the homeowners have a young child, we were careful to avoid any sharp, metallic edges and unnecessary extra detailing or even heavy wall panelling," conclude the duo behind the practice.