Homes
Studio Saransh employs organic overtones and vertical connectivity in this compact Ahmedabad residence
DEC 23, 2020
| By Sakshi Rai
What appears to be a stoic grey structure at first glance gives way to a compact and clever piece of architecture, guided by simplicity and integrated with nature. HS House, designed by Ahmedabad based Studio Saransh, breaks away from singular trends and focuses instead on being a warm, wholesome and timeless abode for its residents. 
Since the home was nestled between two existing properties, the creatives had to treat the repair and rebuilding of the adjacent walls with extreme caution and care.
"As the common walls were ageing, we decided to get rid of them completely and made fresh, parallel ones in concrete. The result was a protective, seemingly monolithic shell with a raw texture and ethereal feel. A uniform surface throughout also made the narrow 19 ft-wide home appear larger," explains Malay Doshi, partner at the firm.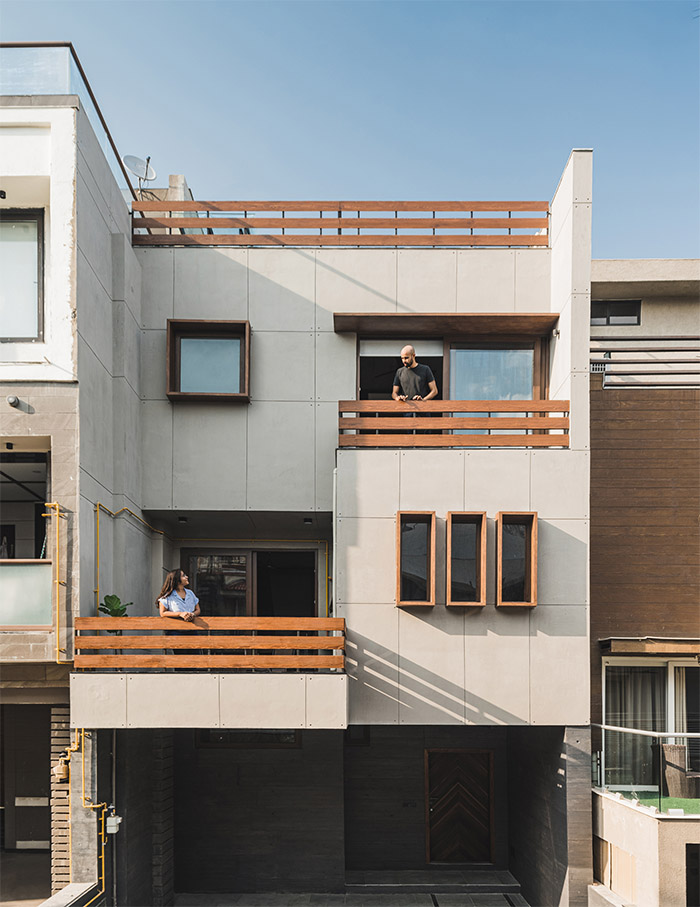 The subdued choice of materials, subtle variations and tonal differences seen across the abode are also in sync with the clients' taste and likability. Apart from the grey concrete, one also sees wood, green Kota stone, black highlights, brass accents and charcoal prefabricated panels on the lower level.
The heart of this space, however, is a roomy central garden court. Connected across levels by a sculptural staircase in metal, this zone lies soaked in natural daylight and showcases ever-changing shadows through the course of the day. It also facilitates vertical visual connectivity, encouraging the family members to interact and communicate with each other, instead of staying holed up in their individual rooms.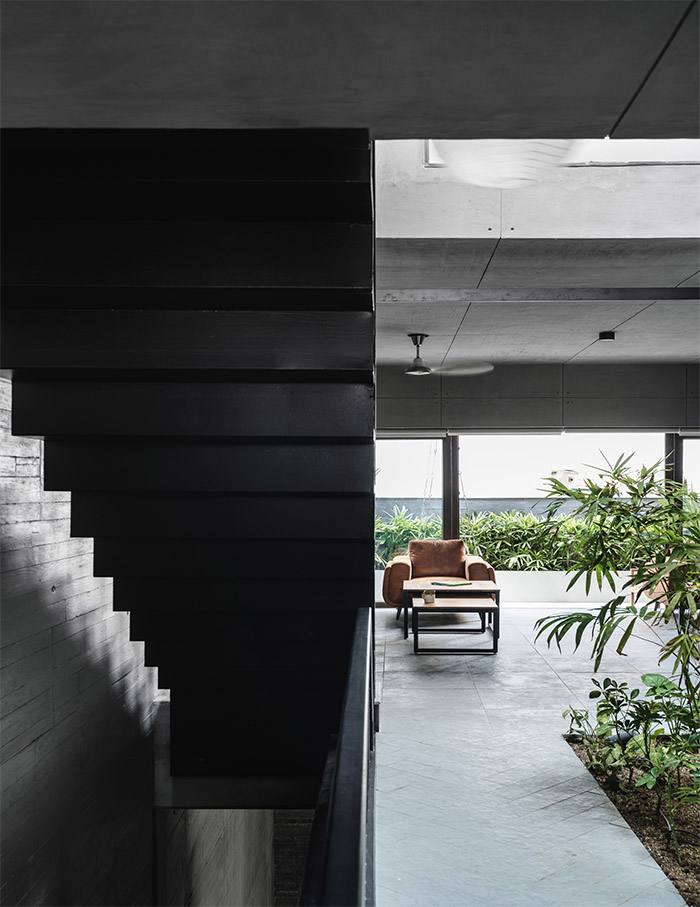 A simple spatial layout is observed in the rest of the home. Apart from the central court, there lies a small back garden on the first level. It is this storey that connects the basement downstairs to the floors above that house the kitchen, dining area and large balcony. The remaining storeys are each fashioned as individual bedrooms with ensuite bathrooms, whereas the topmost level houses two terraces.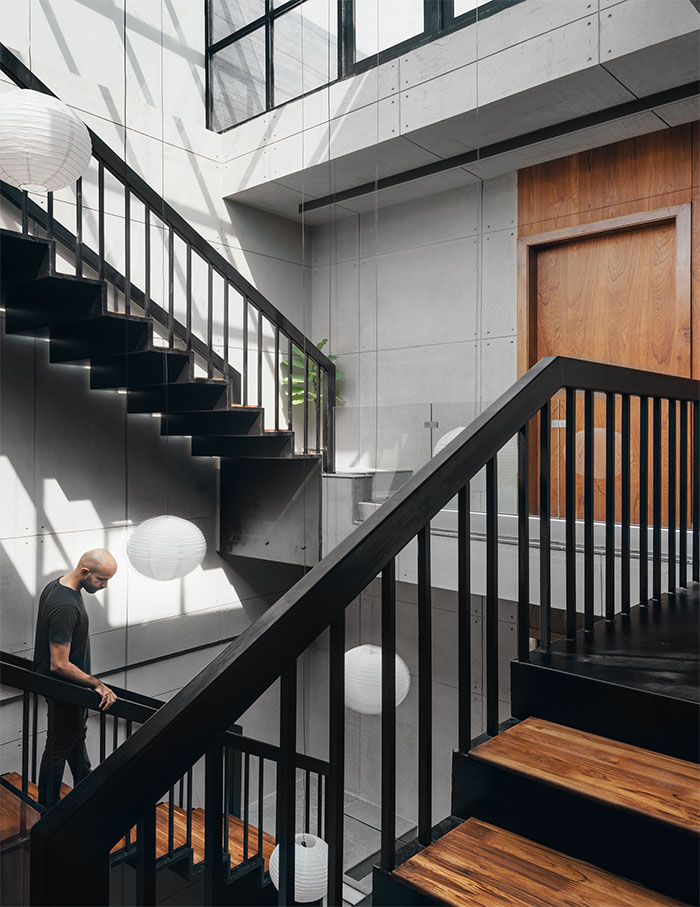 "Through our work, we create spaces that correspond perfectly to the needs and tastes of the homeowners—from the ingress of sunlight in a room to the material used in the facade. Working on interiors takes us one step closer to their needs, where we consider everything, from the surface one walks on to the space they sleep. We design keeping in mind every aspect of one's daily life. In this project, we focused on the visual as well as tactile experience, bringing the brick and mortar to life," concludes Doshi.
Scroll below to see more images of the charming HS House by Studio Saransh…