Homes
Architect Babu Cherian's holiday home in Kozhikode is a timeless wonder of vernacular architecture in a green oasis
JUN 30, 2020
| By Aneesha Bhadri
Ammanpuri, Sanskrit for "a place of peace", is a home in the truest and most wholesome sense of the word. It is a getaway from a frenetic city life and a base to return to after a holiday—a place to rejuvenate as well as wind down.
Sheltered in the burgeoning green lands of Kozhikode, the holiday home is architect Babu Cherian's private residence. "Having had the opportunity to take up the dual role of both, architect and client, I believe I have been successful in creating a home that would possess a continuity between spaces, from its natural surroundings to its built structure, while at the same time possessing a sense of privacy and peace," says Cherian.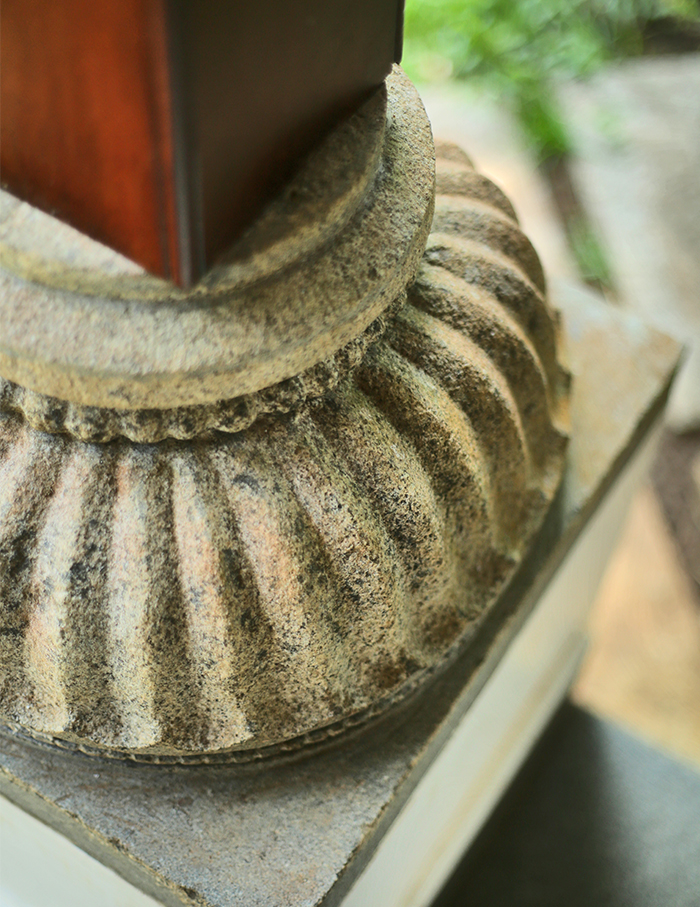 The 2,400 sq ft home has belonged to Cherian for over a decade, who has retained its vernacular design, so no structural changes were needed. A stone paved car port leads to the entrance foyer, skirting verdant landscape on one side. The arresting pillars at the entrance embody the spirit of the structure and what it stands for. These statement pillars have been designed by him and handcrafted by artisans at the temple town of Guruvayoor in Kerala.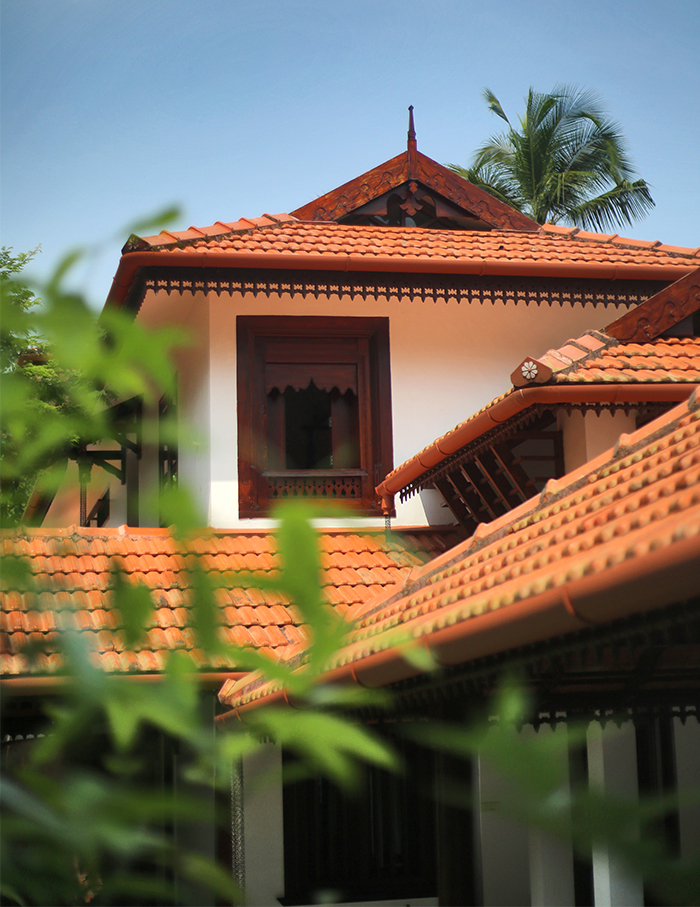 Lying just beyond the carved wooden double door, the living room is furnished with antique teak furniture sourced from old traditional homes  across Kerala. A small dining space opens out to a verandah overlooking a courtyard, which takes cues from classic Balinese courtyards.
A guest bedroom with an intricately carved traditional cot, a small pantry and utility spaces make up the ground floor. Teak stairs lead to the upper level, which houses the master bedroom with another intricately designed traditional cot, a balcony overlooking the court and an entertainment zone.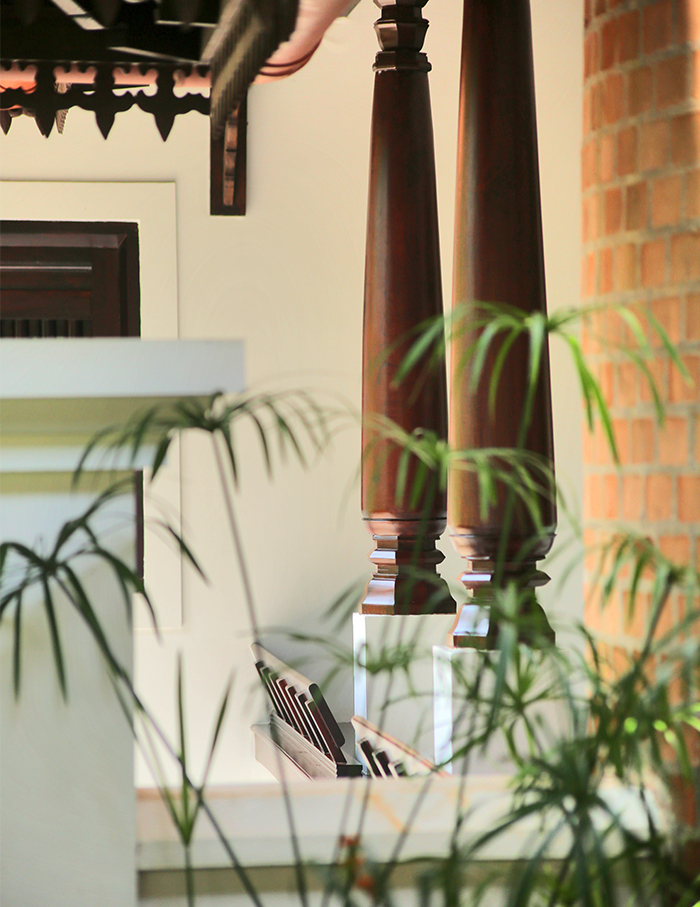 "I believe the evocative formal language in Ammanpuri sought inspiration from the traditional forms and indigenous Kerala architecture. Ammanpuri is evidence of the fact that an invigorating pursuit of traditional archetypes can produce a graceful and totally engaging residence," says Cherian.
The theme of the space is an alluring narrative of vernacular meets European. While its exteriors reflect a traditional Kerala style architecture, the interiors revel in Victorian and Georgian styles.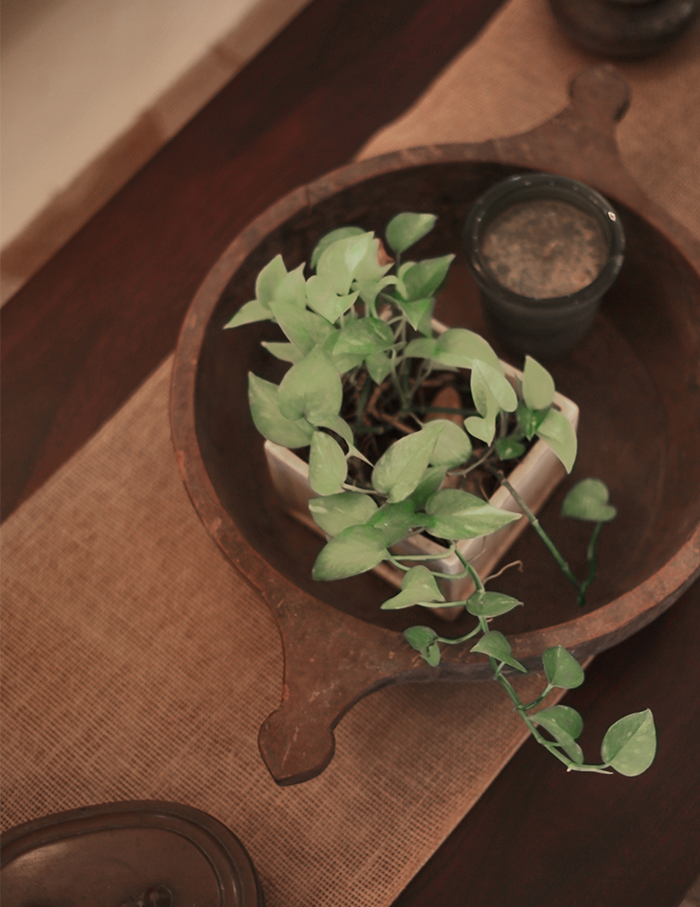 Cherian stay true to the geographical and cultural context, and opted for a rich material palette of timber and stone, which, in a sense, helps bind the structure to its natural habitat. Warm hues such as reds, browns and burgundy sync with the raw materiality of the interiors. Lighter tones enliven the interiors while highlighting the stunning pieces of furniture on display.
The house is replete with derivatives from local vernacular. The form and detailing pay homage to the vernacular architectural style of Kerala. Traditional elements such as the eave board, mukhappu, makudam and charupadi have been reproduced here and superimposed with modernist sensibilities.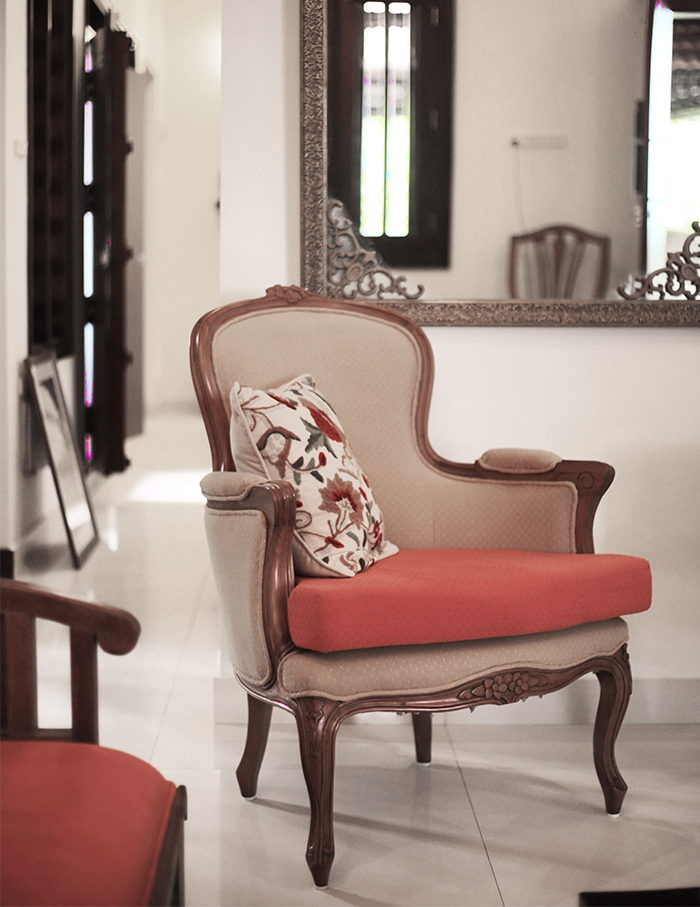 The courtyard, another important element of Kerala architecture, is also reimagined. This alfresco area brings in sunlight, rain, breeze and a feeling of open and fluid connectedness with the interior zones. "It is definitely one of my favourite spaces, where I can just kick back and relax while enjoying my moment of peace with nature," smiles Cherian.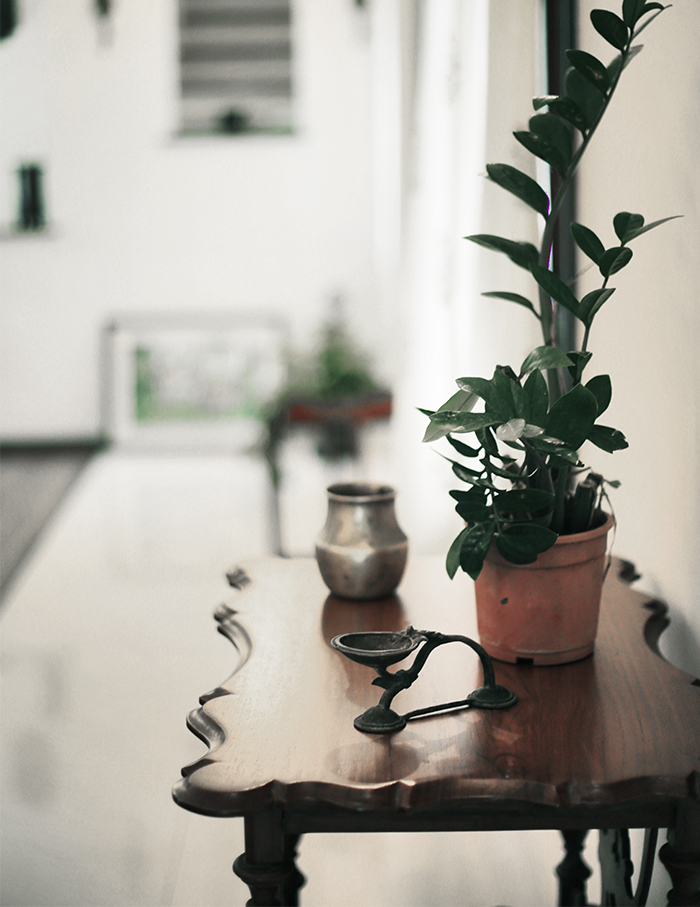 "With an unceasing love for Kerala and a thirst for reviving the past, I believe my architecture is in essence a contribution to the future through a tribute to the past. I enjoy creating homes that follow traditionalist concepts and detailing, while including modernist sensibility; homes that are suited for today's lifestyle yet also having a sense of warmth and connection to its natural environs," says Cherian.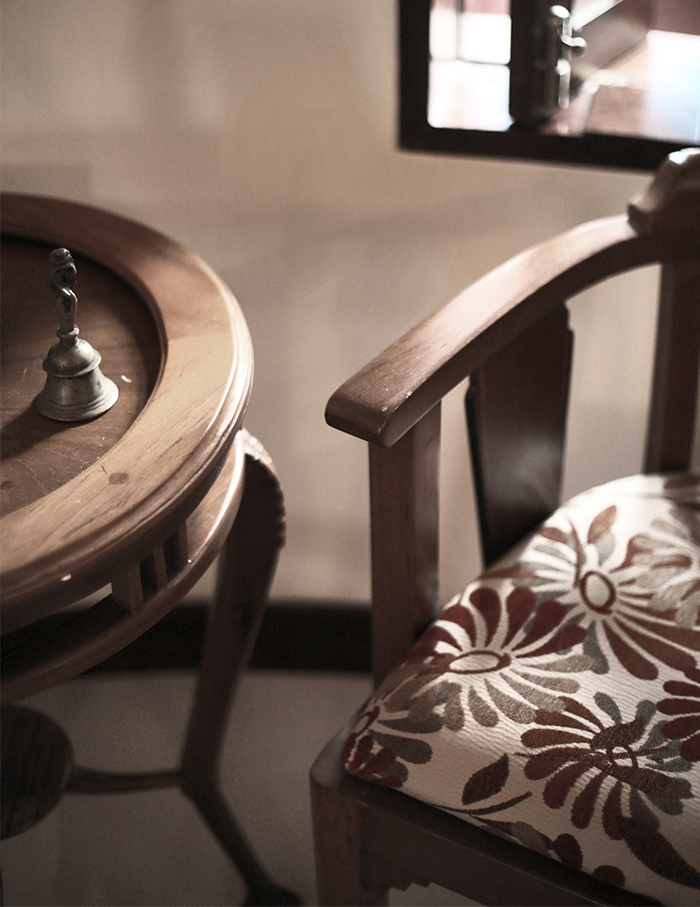 "I believe it is the attention to detail and craftsmanship seen in this residence that truly reflects my signature style, be it with the skillfully constructed stable sloping roofs or the rich material palette that portrays a sense of old world charm," concludes the architect.