Homes
A whiff of slow living waltzes through this high-rise Mumbai home crafted by Studio NM
JUN 17, 2022
| By Pratishtha Rana
How does one make a home, nestled right in the heart of the city and surrounded by all that defines its endless clamour, rooted in slow living and quietude? Exemplar of this very sentiment, Studio NM charts a soothing but striking story of design in a Mumbai home.
Perched high up on the 38th floor of Oberoi Esquire, premised in the city's suburb of Goregaon, the home rings synonymous to comfort and a happy recluse.  
The creative behind Studio NM, its Founder and Principal Architect Nishant Mehta, crafted this 1,500f sq ft apartment for a family of three, parents and their 10-year old son, who before moving to Mumbai lived in Vietnam and Calcutta. 
You may also like: SML Architects hits the right balance between functional and minimalism in this Mumbai home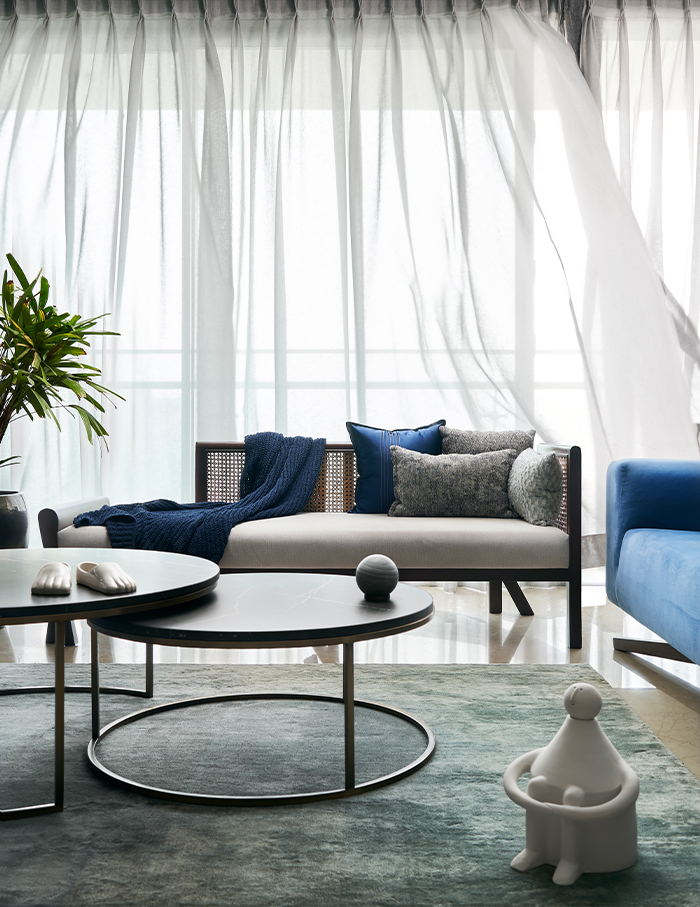 Outlining a clear, ingenue brief for the architect, the homeowners demanded a space to unwind after long work hours. The catchphrase here though is, slow living, amid the constant buzz of city life. Nishant elaborates, "They wanted an uncluttered space with clean simple lines, and a provision for surfaces that can be embellished with objects acquired from their travels around the world."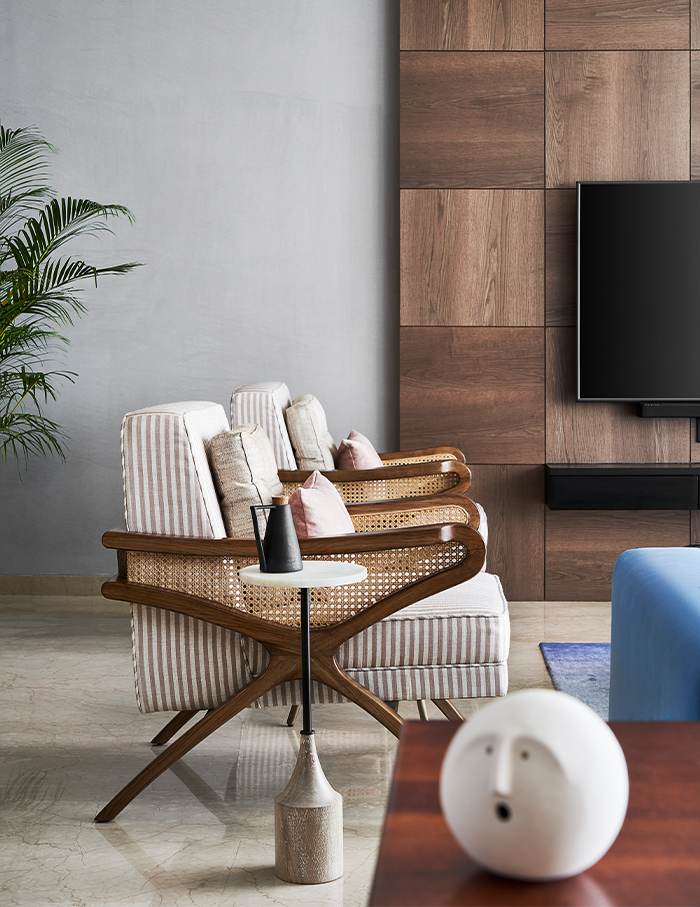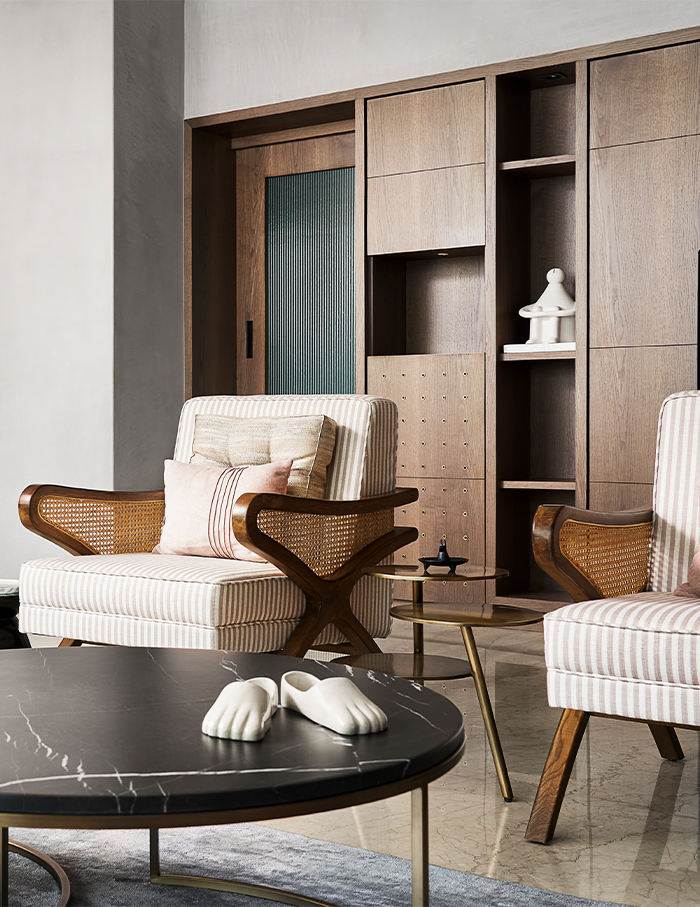 As you promenade indoors, a warm wood finish door opens into a veneer lined vestibule, finally unravelling to a spacious living room that also hosts a dining zone. 
The living extends and trickles out to the balcony through sliding glass shutters affording endless vistas of the neighbouring skyscrapers, skyline and the many shades of sun rising and setting.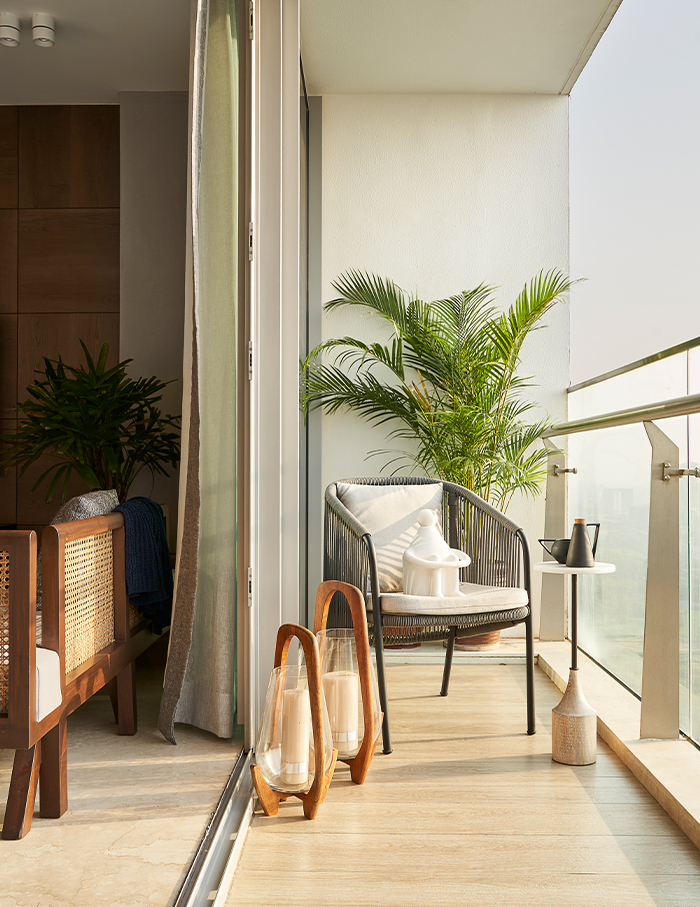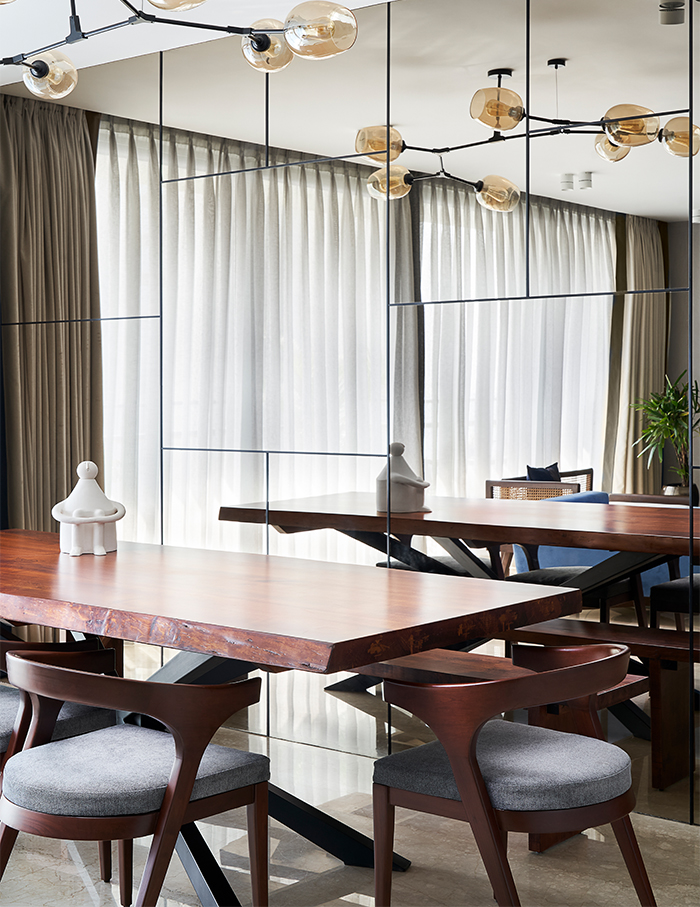 On the other corner of the living room, a wood lined coffee bar unit looks over to the kitchen. Further inside, the son's bedroom plays with a combination of birch ply and blue paint.
The primary bedroom is swathed in wooden fluting and an elegant egg white wallpaper, while the guest room breathes a toned down, beige tone, hosting a pooja alcove as well.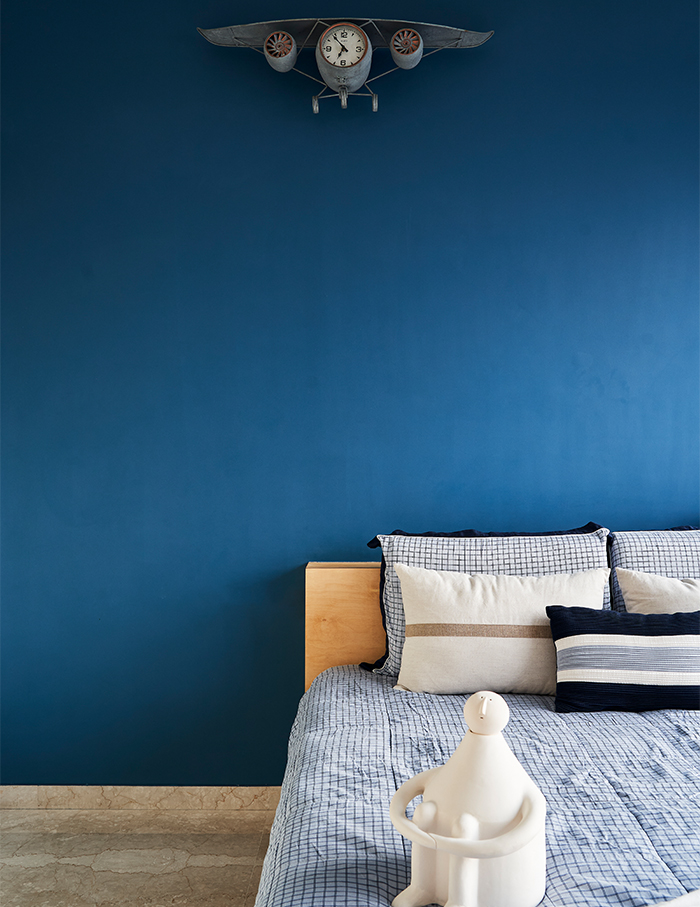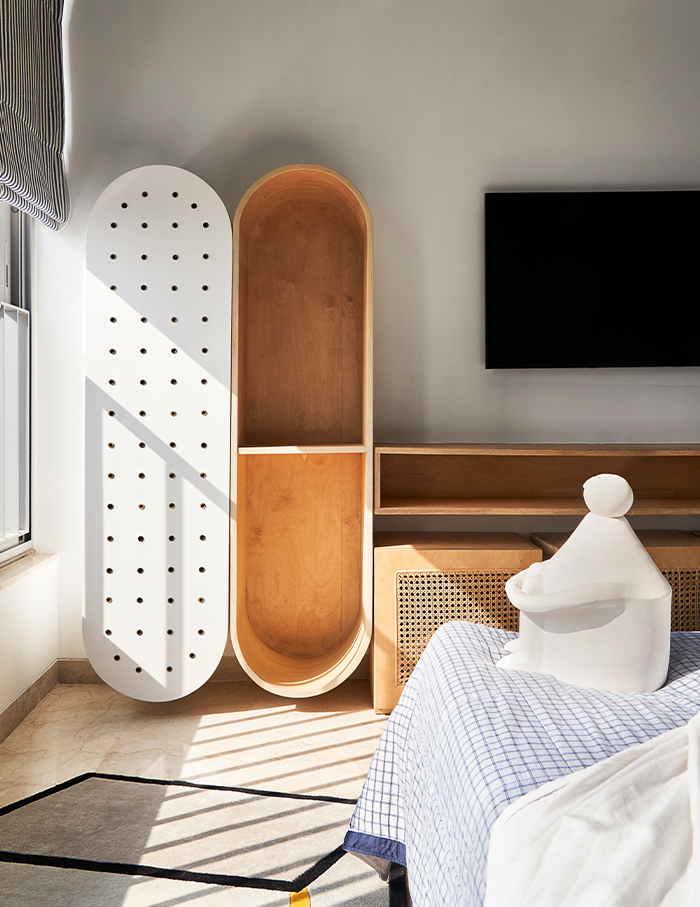 On a closer glance, the home finds its personality in the details derived throughout, more so in the ways the little soldiers of Claymen bring life to every corner here.
Nishant further divulges, "We were conscious of the surfaces the user comes in contact with. The main door handle was designed as a 'handshake', a sculpted teak wood handle was designed for the same. This theme carries forward through the entire house, each door handle is sheathed with sculpted wooden fascias."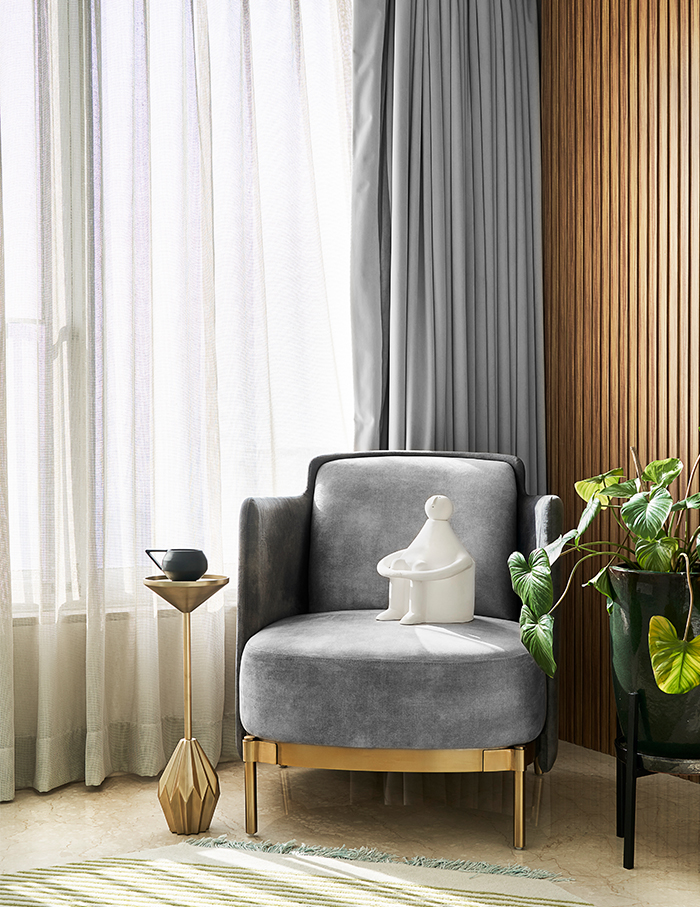 A design grammar that revels in the love for less is more, Nishant reveals that the home indeed breaks away from the typical design intentions of just decorating.
Instead of letting the home shape around a certain theme, the architect let the space converse in the personalised language of its users, the family. 
Love the cozy vibes of this home? Now check out Donna Deli in Mumbai is a restaurant imbued with gentle charm crafted by Tejal Mathur