Design
Donna Deli in Mumbai is a restaurant imbued with gentle charm crafted by Tejal Mathur
FEB 2, 2022
| By Shriya Goyal
A promise of outdoors drenched in sunlight and greens along with cosy intimate indoors, Donna Deli in Mumbai might be the next favoured spot in the city. This charming restaurant in Bandra offers jaunty vintage corners and spaces soaked in chic greens, beige and whites, coupled with an adorable setting.
Designed by Tejal Mathur of her eponymous practice Tejal Mathur Design, Donna Deli is a meadow of quaint accessories and charming decor furnishings. 
"Donna, the name portrays a woman who brings alive her desires through her imagination. Donna Deli, the space is a white goth muse, alluring as a rose yet bound with the rebellion of black eyes," ponders Mathur.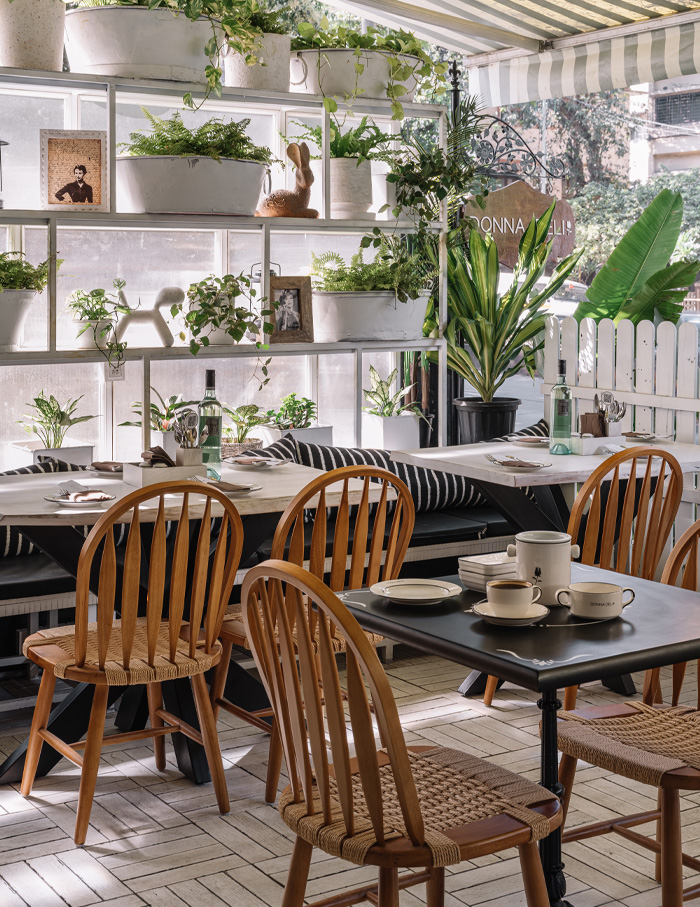 Cooking up concepts and designs
The brains behind the concept, Ayush Kapoor, Director at Movietimes Cineplex and food expert Aditya Wanwari narrated the vibe and food around an idea to furnish milky white spaces with pops of black and green. 
A classic frame in white, Donna Deli hugs you warmly with its laid back mood, calling you to take a pause and spend leisure hours in company of friends and food. Classic European urns and white metal planters render a feel of an overgrown conservatory. Quintessential chairs in cane and wood paints a home garden experience accompanied by earthy frames and artefacts to maintain a mellow appeal.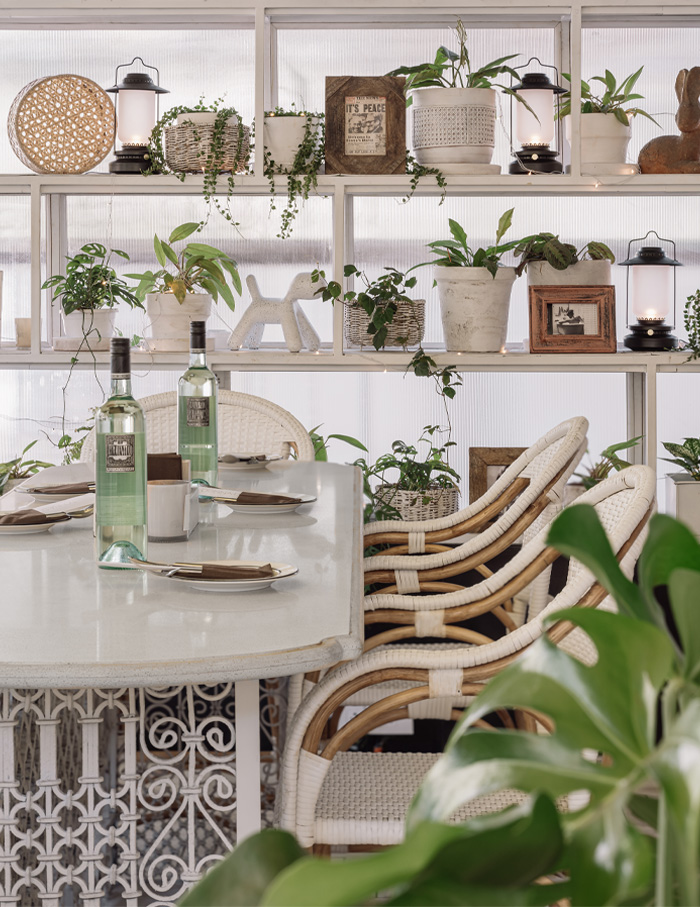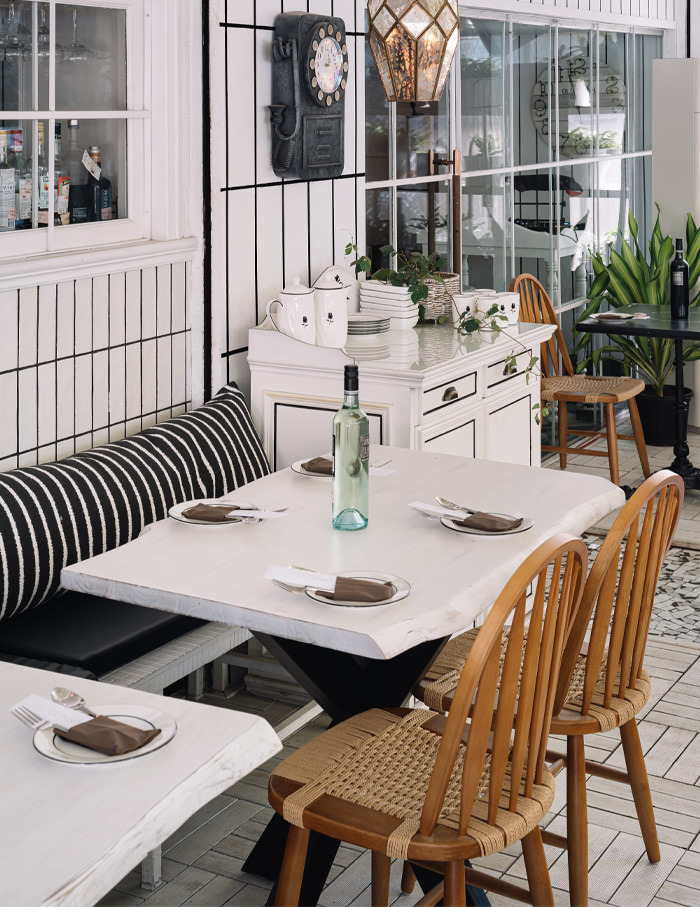 Walking inside, lit with distressed chandeliers, pinstripes and grids paint the walls with a peppy feel. Fine touches of antique engraved mirrors, a faux mantle with books and cloth shaded wall sconces carry on the gentle charm of a romantic spot, feminine in parts yet rendered in a sharp appeal.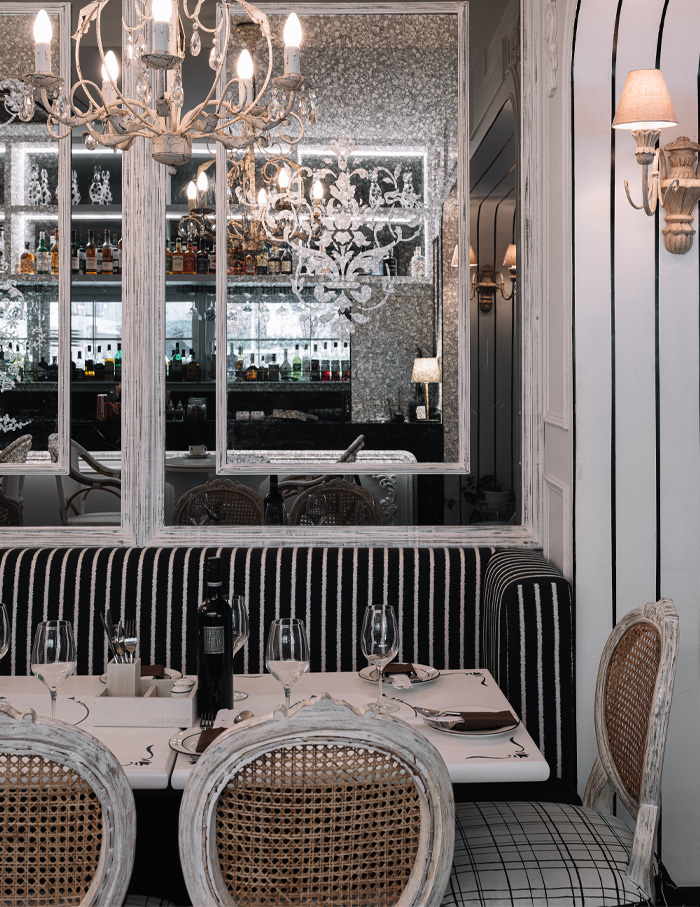 An edgy portrait of zebras over the mantle grasps attention and takes the centre stage. A classical mirror on the facing wall captures the essence of the portrait and mantle on a striped backdrop. The fabrics from the monochrome collection by Nomad adds quirk with ruffles around furnishings. A mannequin of a lady in an old fashioned black pinafore resonates with the authentic ambience of the interiors.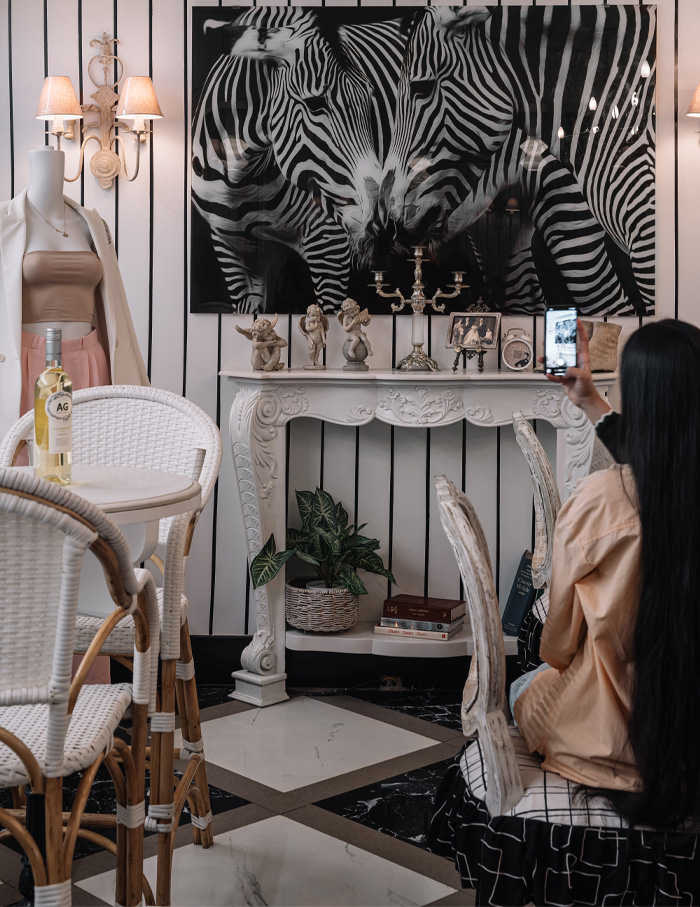 Built around the brief of the owners, this restaurant surrounds an artist and a storyteller with dreams of happily ever after but deficit in accomplishment.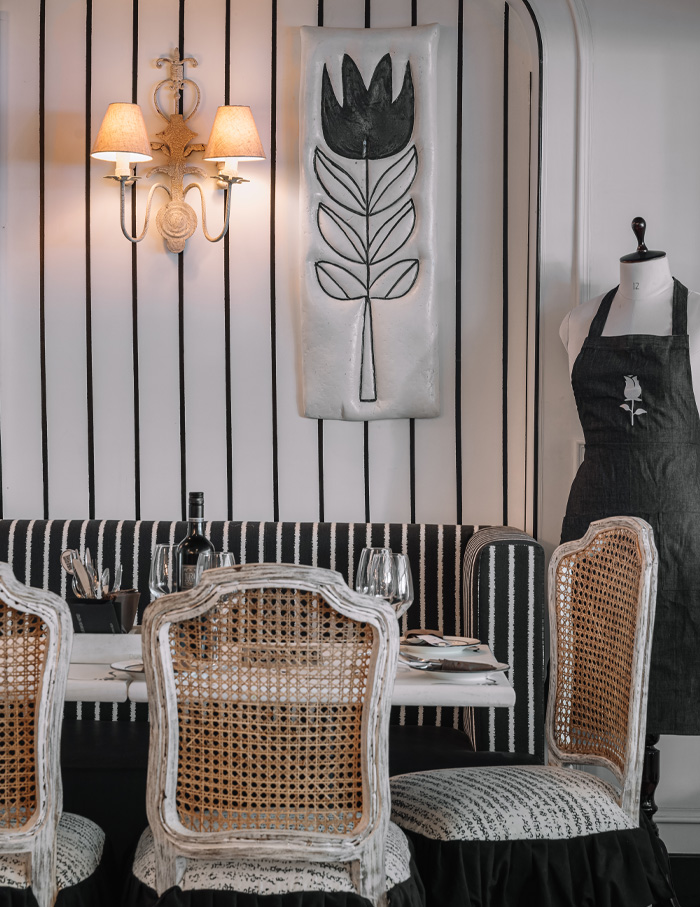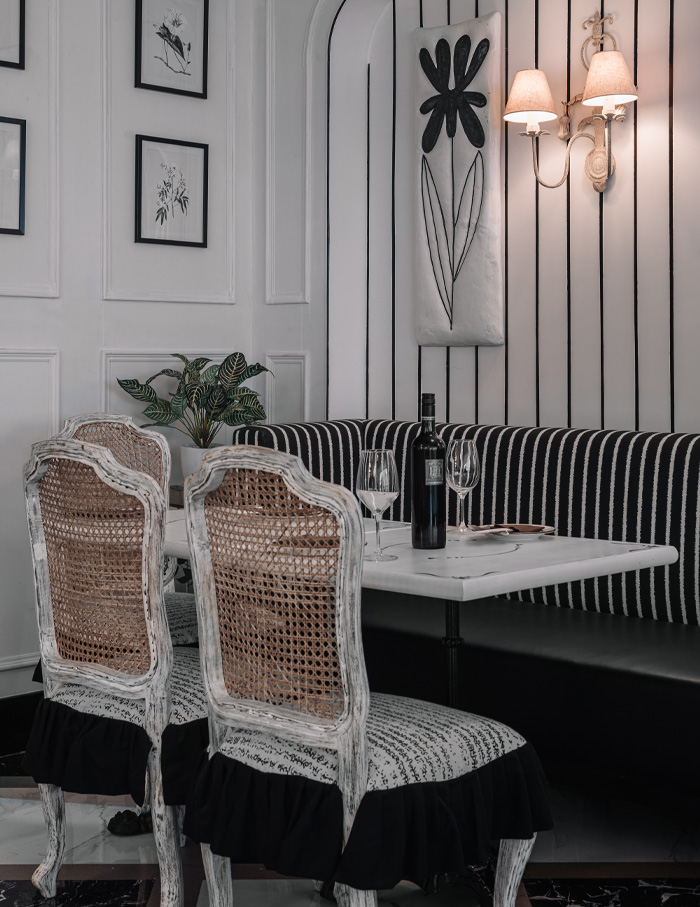 Love some food!
Donna Deli is a one stop spot for coffees to cocktails and healthy eats to exotic cuisines under one roof. The quirky decor and cosy vibes with a well-curated environment makes it photogenic. Easy going bar bites to a traditionally curated asian affair to a trip to Italy with handcrafted pastas and hand tossed pizzas to the final chapter with gourmet desserts, it's time to step into this hamlet and savour the classics.
If you loved the vibe of Donna Deli, then do check out this Mumbai restaurant OPAKipos offering Greek food and interiors