Design
OPAKipos in Mumbai narrates tales of the Grecian land with its crisp white and blue moodboard and a feast that spells indulgence
JAN 6, 2022
| By Pratishtha Rana
From the moment your eyes catch the sight of OPAKipos standing tall, elegant and whitewashed on a paved walkway, you know Greece is not far away. 
A fairly new address in the neighbourhood of Worli in South Mumbai, this fine-dine appears dipped and doused entirely into a sea of everything Greek—from interiors, decor, food and even the staff clad in a seemingly traditional ensemble of a white shirt, sleeveless coat and black pants.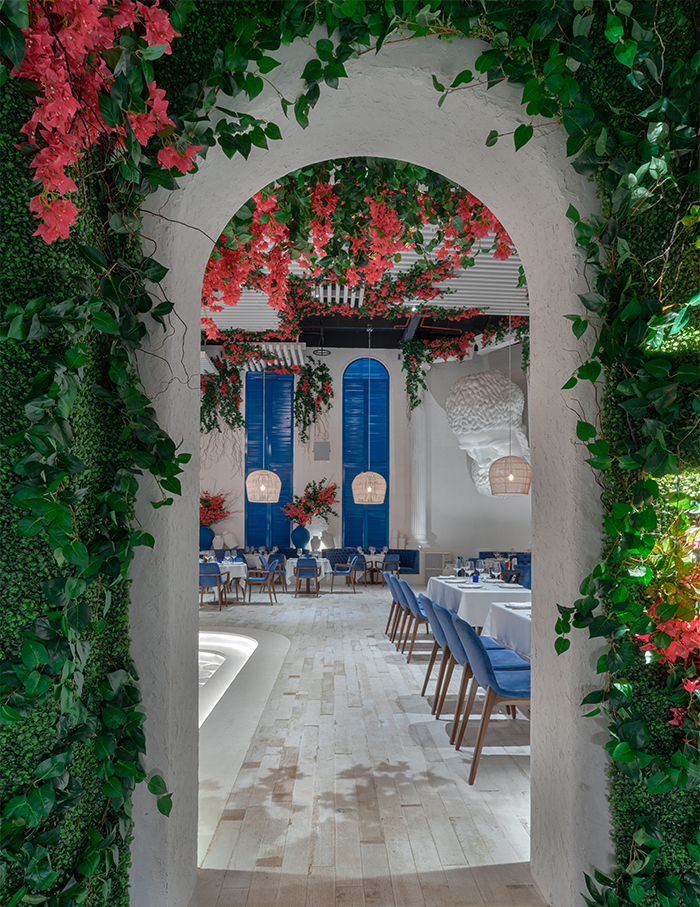 For the uninitiated, 'opa' is a Greek expression, signifying moments of celebration and gusto, often said aloud during the act of plate smashing, a tradition native to the ancient country.
A design project authored by the Creative Clinic, Dubai, this upscale eatery in Mumbai is the brainchild of Hitesh Keswani, founder-director, Silver Beach Hospitality & Entertainment Pvt Ltd. Perched across a palatial stretch of 7,500 sq ft, OPAKipos houses two floors and three lounges.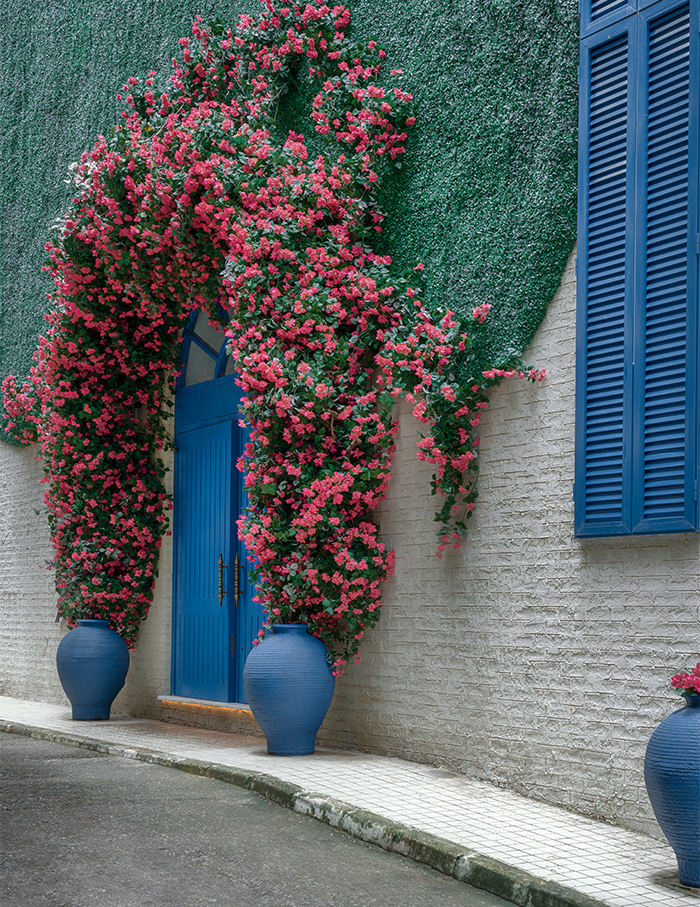 Right from the entrance, you whiff the breezy air of the Mediterranean country, walls and corners generously festooned with pink bougainvillea and a vivid blue and white colour scheme that ceaselessly serenades the guests with arresting melodies of Santorini. 
The main courtyard that doubles up as a massive dining area glances at high ceilings above and imposing pillars and sculptures of Greek gods plastered on the walls. Such big and small interior details set the mood high for the Greek feast that awaits the taste buds!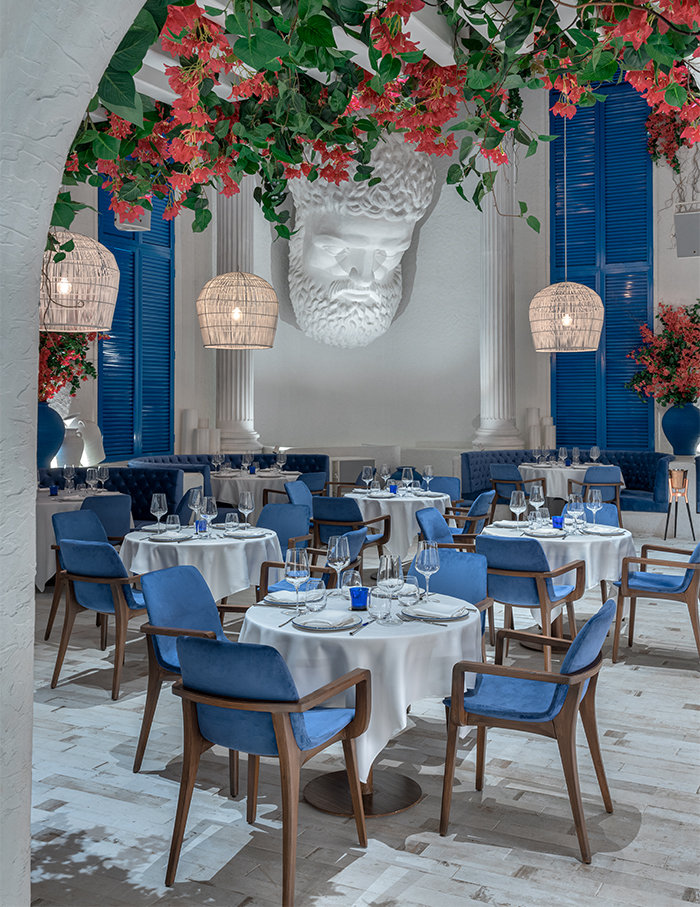 Heartily packed with a variety of cheeses, fresh and lean meats, fish, vegetables and greens, the menu imagines a true Hellenic food fare with a delightful contemporary spin. To keep the conversation going on everything Greece, the cocktails, too, are named after goddesses Aphrodite, Metallio, Method Socratic, Rhea and Ego.
You'd think that the experience pulls a full stop here, only to be surprised with the modern folk dance called Zorba, entertainment hours and of course, the unmissable custom of smashing plates that makes you go 'opa!'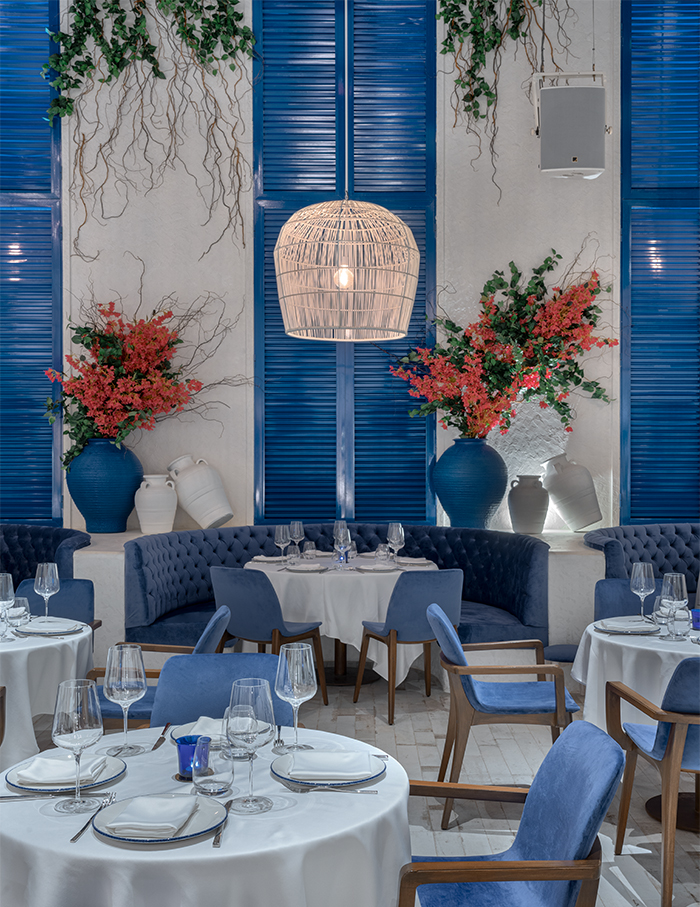 And while we portray the best of this majestic Mediterranean restaurant, the conversation isn't complete without getting some interesting insights from Hitesh Keswani, the power force behind the birth of OPAKipos Mumbai. 
Keswani, who helms his company Silver Beach Hospitality & Entertainment Pvt Ltd. has not one or two but a bevvy of high-end restaurants under the brand's belt. A passionate restaurateur and entrepreneur, his tryst with establishing his own world of fine-dines began with Silver Beach Cafe, an outdoorsy yet cosy cafe in Juhu, Bandra and Andheri. After this followed a chain of other restaurant brands like Nom Nom, Copa, The Terrace and the upscale destination Estella, Juhu, that wooed the food buffs with the best of global cuisines!
From conceptualisation to execution, what was the birth of OPAKipos Mumbai like?
OPAKipos is an international brand. I first experienced Opa in Dubai during a business trip and was absolutely gobsmacked by its memorable and energetic vibe. Mumbai is home for me and if there is one place in the world that has the energy of a similar kind, it is right here. The decision was made! The company I helm, Silver Beach Hospitality Pvt. Ltd.'s portfolio comprises brands in India and Dubai. And so, OPAKipos had to come to the city and I'm only too grateful that we were the vehicle that steered its arrival.
How different or similar is OPAKipos Mumbai from its Dubai outpost? 
OPA Dubai and OPAKipos Mumbai are strikingly similar, as must all brands be. Even though there is a global-local element that is evidently visible in each of the spaces, the soul remains the same—that of a décor that transports, cuisine that serenades and a mood that elevates. OPAKipos will turn every experience of yours into a celebration of life!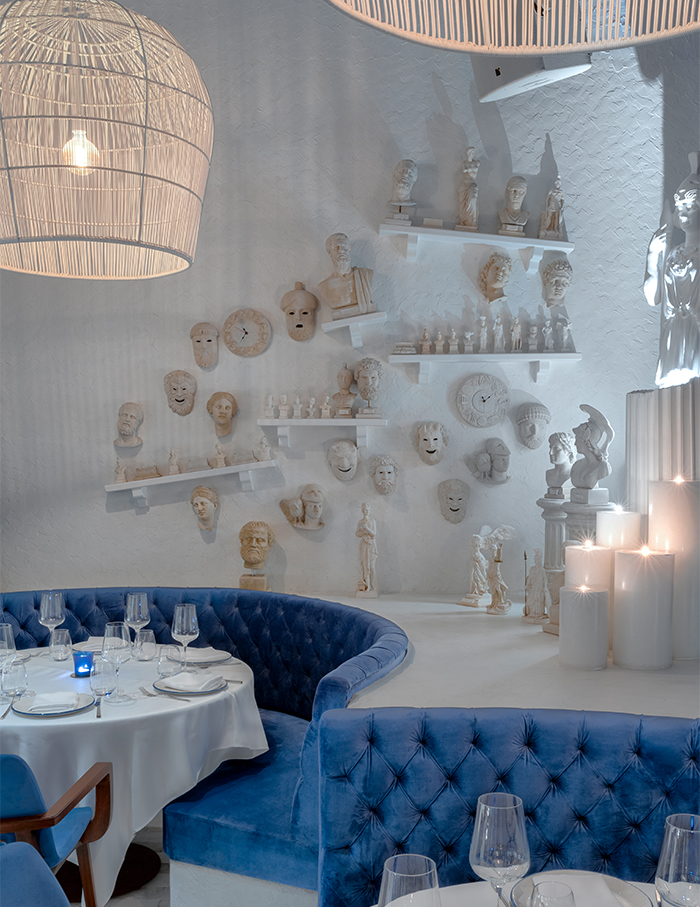 A host of Greek sculptures and decor find the spotlight at the restaurant. Where have these been sourced from? 
OPAKipos is designed by the UAE-based Creative Clinic. They are masters of their craft and have presented an unmatched environment that embraces and engages everyone who steps in. I love with how much passion they have worked to breathe life into OPAKipos.  The decor and every single detail is their doing and in fact, all the sculptures were commissioned to an art house in Greece before they were flown to Mumbai.
Do you have plans to launch more outposts of Opa Kipos in India? 
A brand like OPAKipos is one of its kind in, both, creation as well as execution. Replicating it is challenging. Not to say we shy away from challenges but yes, we have to weigh in several options while reproducing this brand. It is a destination by itself and it isn't easy creating destinations. We do have a lot in the pipeline, pan India as well as overseas and will talk of the developments once they concretise. Time will tell…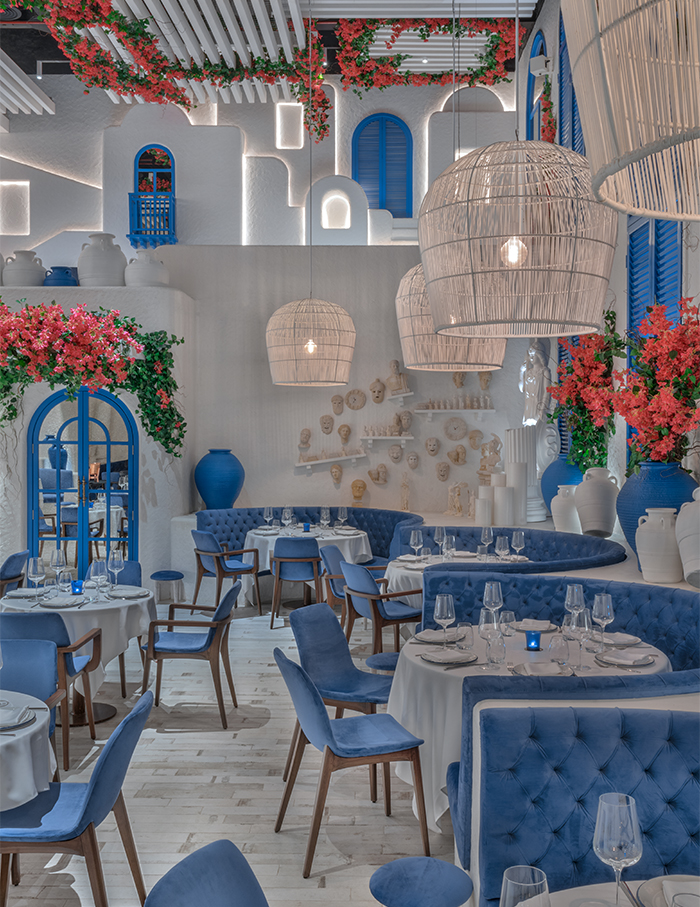 How involved were you in the interior design and planning process of OPAKIPOS Mumbai? 
By nature, I'm very integrated with every aspect of our business. From purchase to positioning and décor to delivery, every single nuance means the world to me. Hence, I was very involved with the birthing of OPAKipos, Mumbai, on a daily basis. We launched right in the middle of the pandemic with a single-minded passion to make it happen and keep the show going. We faced multiple challenges especially when it came to bringing in the Olive tree, flowers, decor, statues etc. from overseas. Somehow, we managed and we are only too grateful we did.
Working with the international brand team to present a product that is of global standards was not only exciting but also full of learnings, a virtue, which in itself makes the journey worth taking.
Instagram: @opa.mumbai 
To stay updated on all things trends and design subscribe to the December 2021 – January 2022 issue of ELLE DECOR India…