Design
Ravi Vazirani curates designer Arpita Mehta's Mumbai store with contemporary minimalism and elegance
MAR 27, 2021
| By Urvika Barua
Arpita Mehta's first flagship boutique in Mumbai embodies the tranquillity of a cottage from a bygone era. Designed by Ravi Vazirani, the space is a series of recollections in pink dust, which utilises personalised, midcentury contemporary decor.
The terrazzo tile flooring is a slice of summer nostalgia from vacations in the Greek island of Mykonos with nani and IPS facade in dust pink.
This detailing helps creating cozy nooks using cane chairs, a soft velvet sofa, exquisite rugs and heirloom silverware—all of which mirror Mehta's personal aesthetic.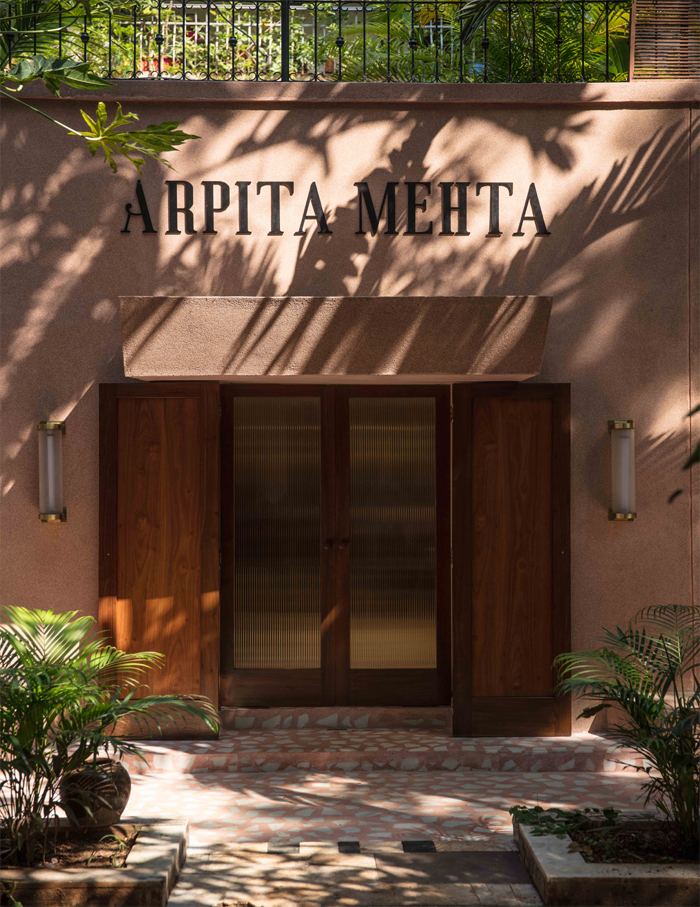 "I was looking for a space that felt special, something that had a charm to it, and this space is just that! With a massive facade and an entryway lined with trees, this is a slice of calm in the city I love. A stone's throw from our workshop, the flagship store is a dream come true, and finally, a place to engage with our shoppers every day," shares Mehta.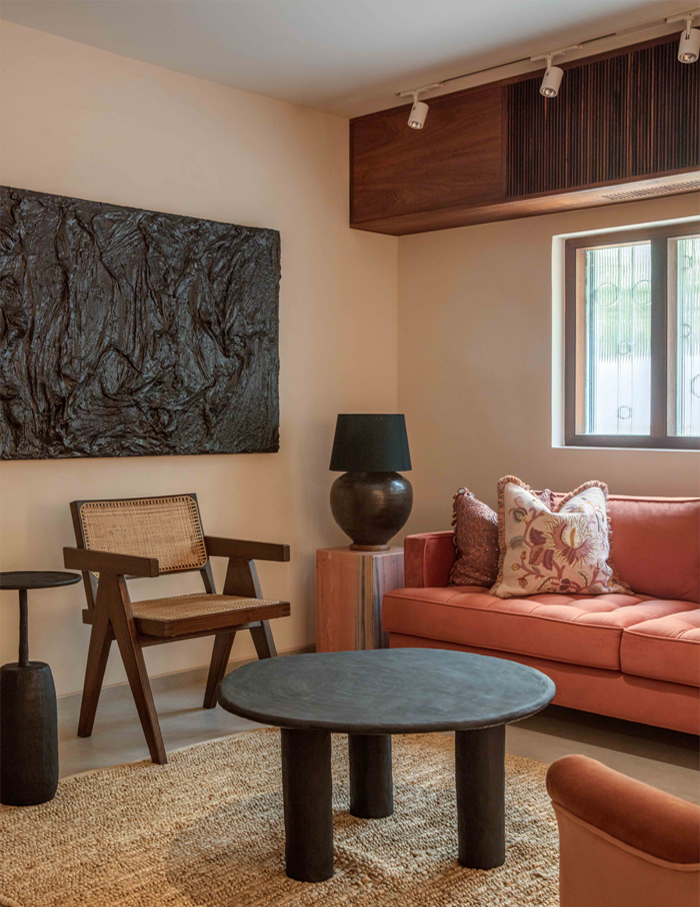 However, Vazirani says, "The design intent was to create an experience rather than just a mere retail space…to merge the boundaries between two design disciplines while allowing both brands to retain their identity and originality." 
Subtlety in textures and a calming spatial design allows the focus to be on the colourful and intricately detailed merchandise.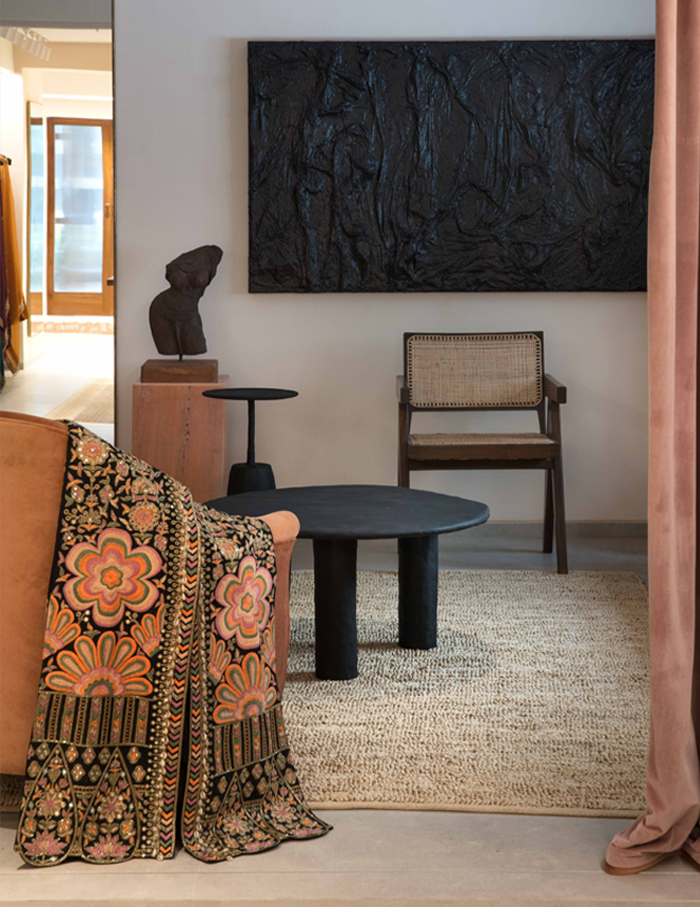 Several pieces from Vazirani's Qit.a collection also feature here. The minimalist range features versatile handmade objects made of sand cast aluminium and celebrates the juxtaposition of traditional craft techniques and contemporary aesthetics. One of its best features is that the collection also features an artwork titled Flow, which repurposes waste created by Ravi Vazirani Design Studio in its practice.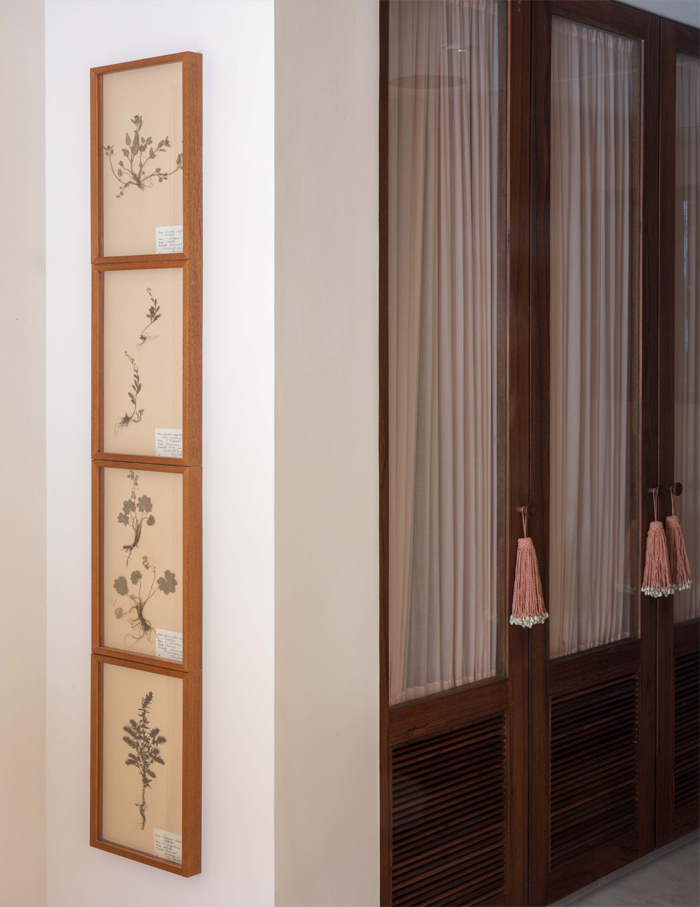 The easy balance between space and design makes this retail store a serene exploration of luxury.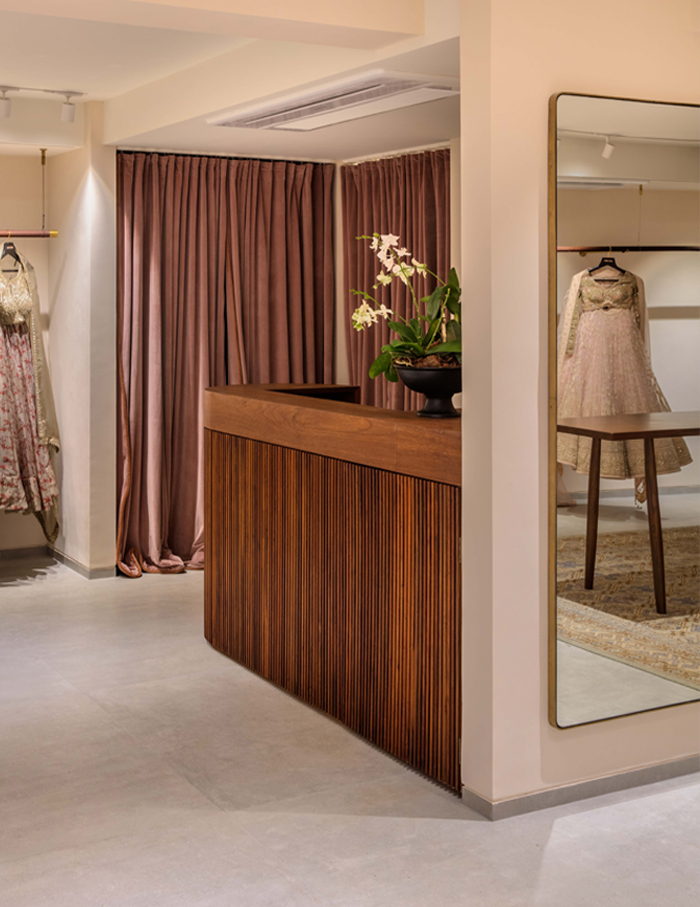 Vazirani's effort towards building this equilibrium of minimalism with a sense of luxury is evident from the very first step through the immersive doors of Mehta's boutique.
Scroll to see more images of Arpita Mehta's flagship store in Mumbai, designed by Ravi Vazirani Design Studio…