Design
#ED Buzz—tune in for shopping ideas, inspiring creations and our specially curated edit of new releases!
JAN 20, 2021
| By Anamika Butalia and Saloni Rege
#ED Buzz—Offering the finest and choicest product designs and architectural musings that are revolutionising the Indian design scene—tune in for shopping ideas and inspiring creations. Plus, our specially curated edit of new releases! Read on…
Editor's Pick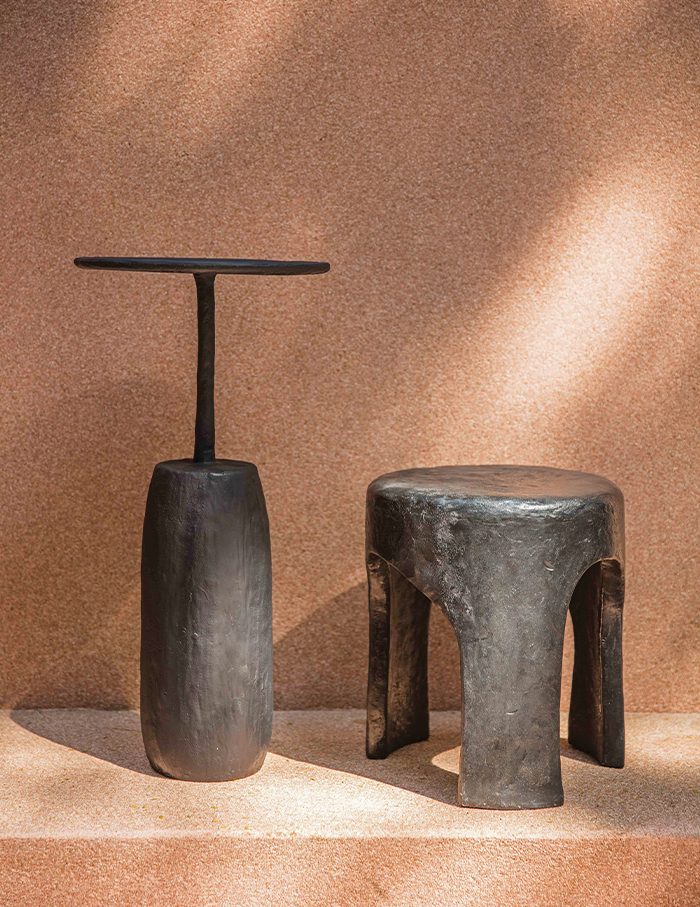 Ravi Vazirani's Qit.a series adopts the philosophy of taming textures and tuning tones for this black cocktail table and stool. Cast in aluminium, these handmade pieces are dressed in materials like bronze, marble and even wood, making them ideal additions for both cosy evenings as well as soirees. Website: www.ravivazirani.com
Shield in Style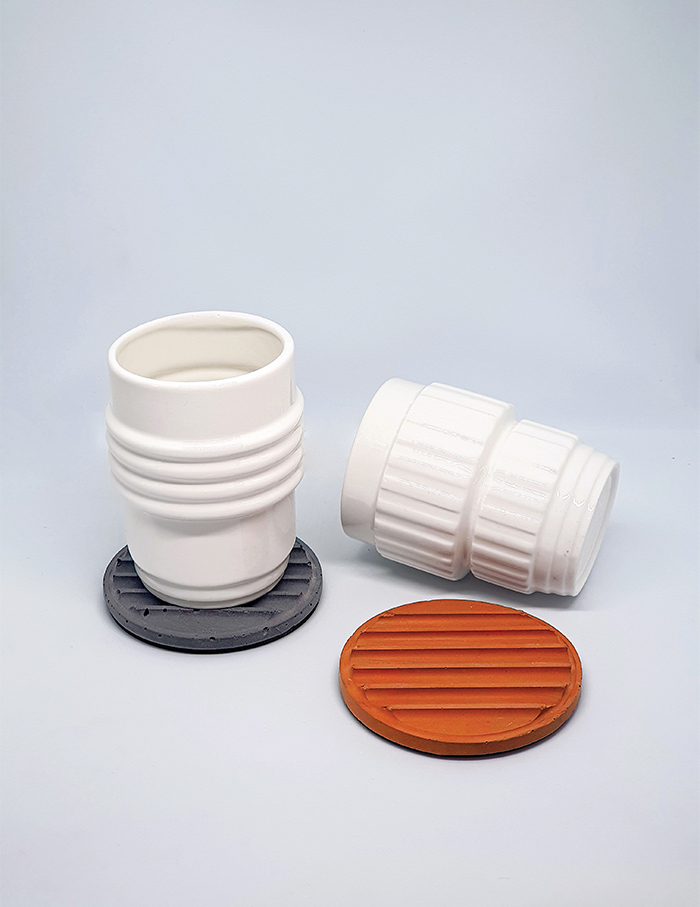 These petite Menial coasters from Nuance Studio's Tone and Tad collection by Wizardry Designs are a modern, versatile and functional addition to table settings. Website: wwwthenuancestudio.com
Settle Scores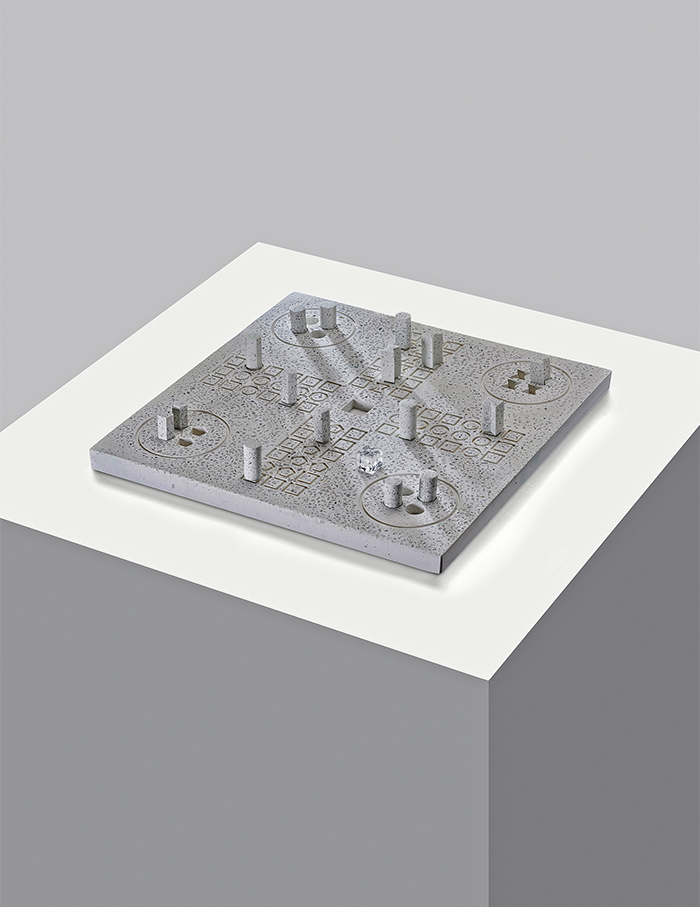 Beat your competition with a bespoke ludo board by Mumbai based architectural firm AVVO. Its monochromatic brilliance shines through in the terrazzo set that's perfect for game nights. Instagram: @avvoarchitects
Touch of Tradition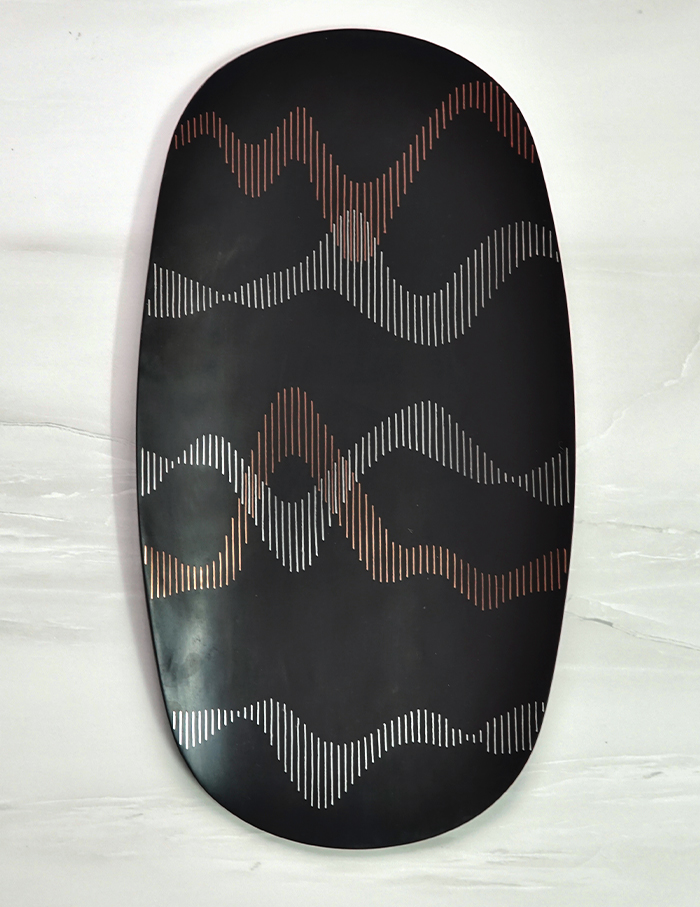 Inspired by free flowing sand dunes and sea ripples, multiple EDIDA award winner Saif Faisal designs tableware in pure silver and copper inlay. The accents are part of the Bidriware Wave Series that allude to traditional techniques and celebrate inlay work. Website: www.saif-faisal.com
Fluid Flair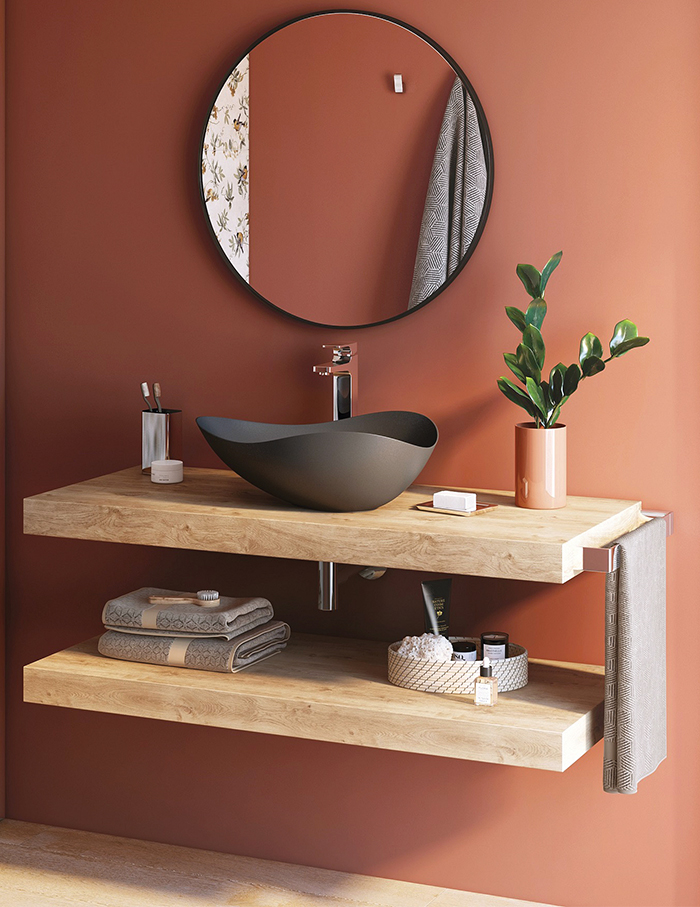 Brazilian architect Ruy Ohtake creates an organic sink design inspired by the shapes seen in nature for Roca's Sanware Collection. Christened The Egg by Ruy, the ultrafine ceramic basin raises the bar with its unique design. Website: www.roca.in
A Closeted Affair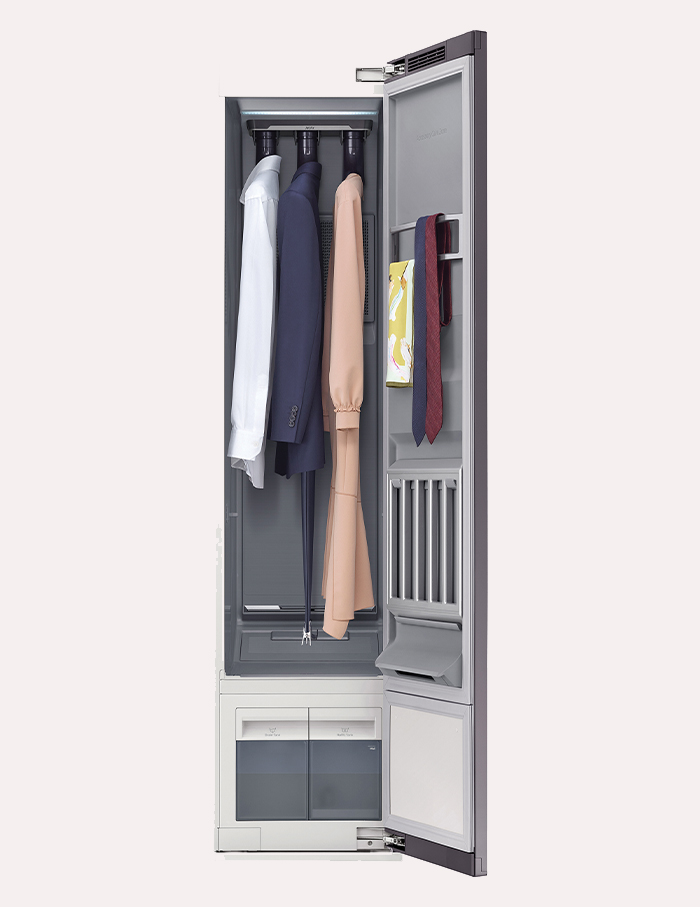 Samsung marries tech and design to deliver convenience and efficiency with its AirDresser. The chic storage solution combines powerful steam and air to relax wrinkles and remove bacteria, dust and even odours, making it ideal for homes, boutiques and hotels. Website: www.samsung.com
Now You See Me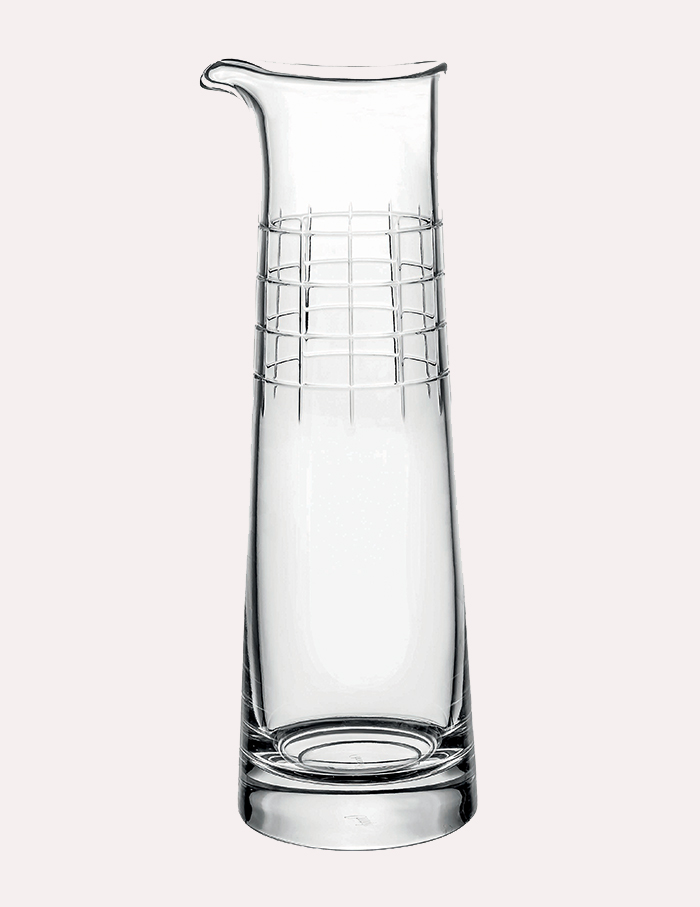 Parisian maison Christofle's new Graphik series of crystal glassware brings brilliance to revelries. We love that its geometric design is crafted in a fine silver workshop in Normandy. Available at Emery Studio. Website: www.christofle.com
Waste Not, Want Not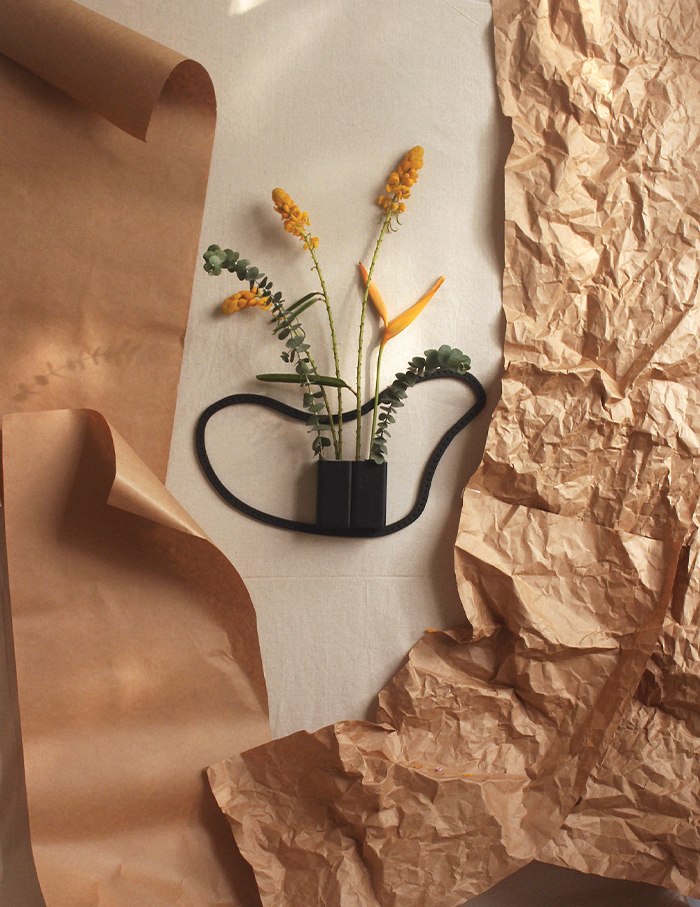 In a bid to minimise and recycle waste, Anjali Mody's Josmo Studio repurposes scraps from its factory to create sinuous vases for the Palermo Light series. Set in hard metal plates and juxtaposed with fluid shapes, the brand ensures one product brings forth two more. Website: www.josmostudio.com
New Store Launch—Inhabit (see scroll above)
Neeta Kumar, the brand's founder, head interior designer and a furniture connoisseur brings her successful brand to the capital city!
In the heart of New Delhi's creative hub at MG Road lies the recently unveiled Inhabit Store. The 7,000 sq ft boutique is resplendent with Neeta Kumar's bespoke designs and studio collection. Aside from showcasing her eclectic and signature classic style, the space is also juxtaposed with contemporary mores and a touch of global influences. The design philosophy is shaped by Kumar's experience of the world's finest architectural styles–be it the glorious confluence of Indo Islamic ornamentation in the Charminar or the mesmerising facets of art deco. Intricately carved wooden pillars, colourful life sized candle stands, ornate iron and cane screens with arched frames, embellished walls, statement chandeliers, focusing track lights and showstopping floor lamps, each of these elements create a charming otherworldly ambience with a tinge of antique. Website: www.neetakumar.com
Telling Tales 
Jamini Roy fuses the art of Kalighat paintings and inspired modern accents as part of her Bidri collection titled Alchemy for Lai Designs (see scroll above). Laid in fine ceramics and metal, these conversation starters by the menage, breathe new life into ancient designs. Website: www.in.lai-designs.com
No Monkey Business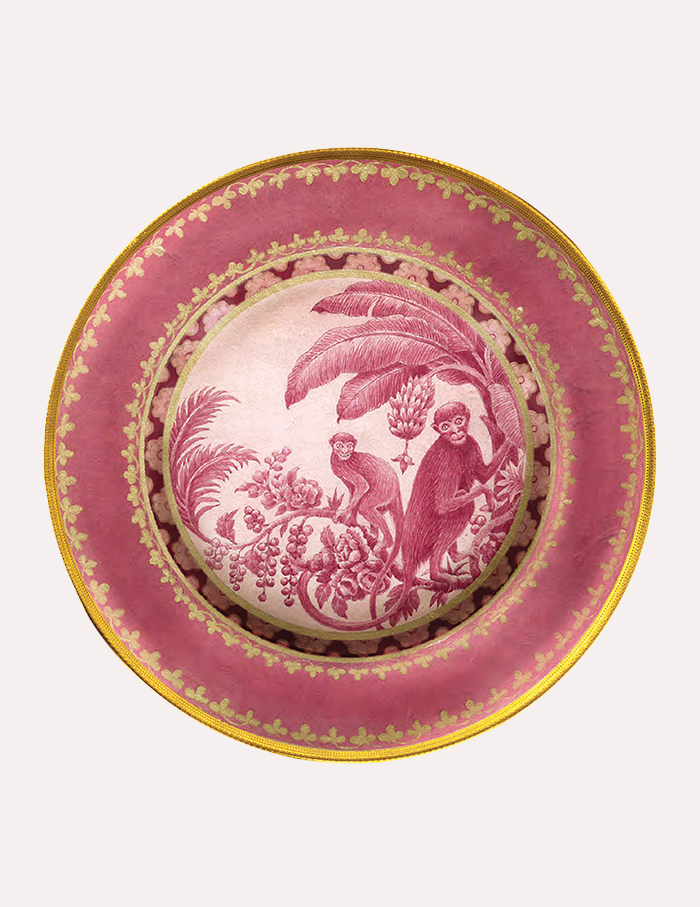 Kolkata's tropical flora and fauna feature on this dessert plate from the Sanctuary Coromandel Red collection by designer Sabyasachi Mukherjee for Thomas Goode. We are crushing on the entire series, which is hand rendered by 43 artists from Sabyasachi Art Foundation. Website: www.thomasgoode.com
Calm Oasis 
Drive away the blues with Villas of Mint's furniture and home decor range (see scroll above). Its Anatomy of Grey setting comprises the Grey Poster Bed, Thar Cabinet, Goan Palm Leaf Lamp, carved Neelambari Mirror Frame and the Mykonos Chandelier for a truly vintage vibe. Instagram: @villasofmint
Maison Elegante
Kapil Chopra's Delhi based practice Diviana transforms spaces into luxury lifestyles with bespoke decor pieces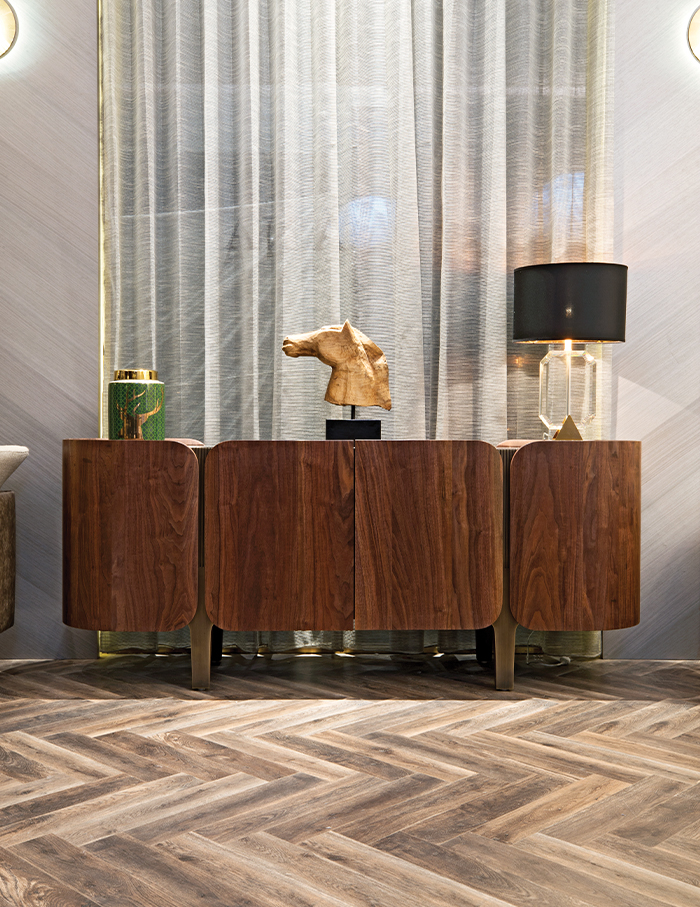 From interior designing and styling to conceptualising and producing statement home decor accents, Kapil Chopra's practice Diviana in the capital city has carved a niche for itself over the years. The brand has gained renown for meticulously curating residential as well as commercial spaces with finesse and elegance. Among its latest product offerings are the Modern, XLUX, Art Decor and Modern Classic collections that were unveiled at the last edition of India Design ID. Inspired by nature as well as contemporary architecture forms, each range includes an array of customised pieces that are akin to objets d'art. The products are synonymous with top quality craftsmanship and a unique aesthetic, driven by original ideas, creativity and dedication. Take, for example, this robust console module from the brand's Modern series. The timber structure comes with cantilevered curves, stands on metallic legs and is the ideal base for varied accessories. Website: www.diviana.in
Create a summery setting to beat wintry blues with an array of wall coverings available at Floor and Furnishings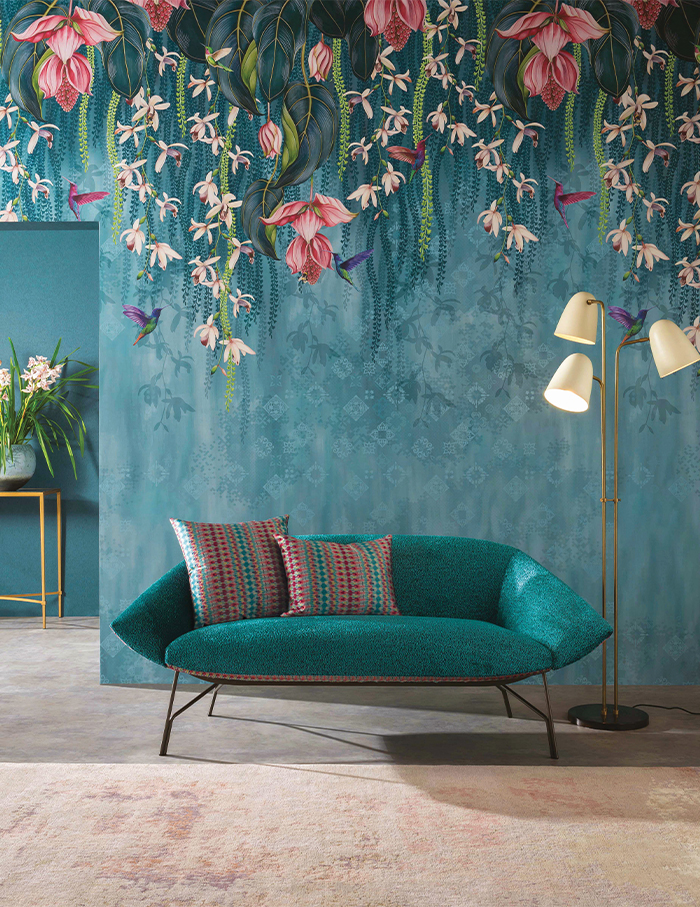 As the days get cooler, burrow into Osborne & Little's botanical heavy collection and bring home summer hues to fashion a cheery look. Its intricate designs are inspired by nature and steeped in tradition. We love the versatile mix of classic as well as contemporary motifs within a plethora of exotic prints in saturated shades. Website: www.fandf.online
Our Dec-Jan issue is on stands now! Click here to subscribe