People
Ravi Vazirani welcomes us to his Mumbai-based namesake studio, where we met his Yoda
NOV 29, 2020
| By Mrudul Pathak Kundu, Anchal Kaushal and Nishita Fiji
A brass bell by the external wooden door serves as an apt prelude to self-taught interior designer Ravi Vazirani's charming Mumbai studio. Inside, metal seaters upholstered in different fabrics and a retro telephone creates a nostalgic atmosphere.
Vazirani can be found in the upstairs attic—his private room comprising a comfy sitting area on one end and a clutter-free work desk on the other.
A three-year search led him to this space, where he'd moved only some months before it was photographed for ELLE DECOR India. Although streets in central Bandra tend to be loud, the quaint building that houses the new 1,800 sq ft office is calm somehow.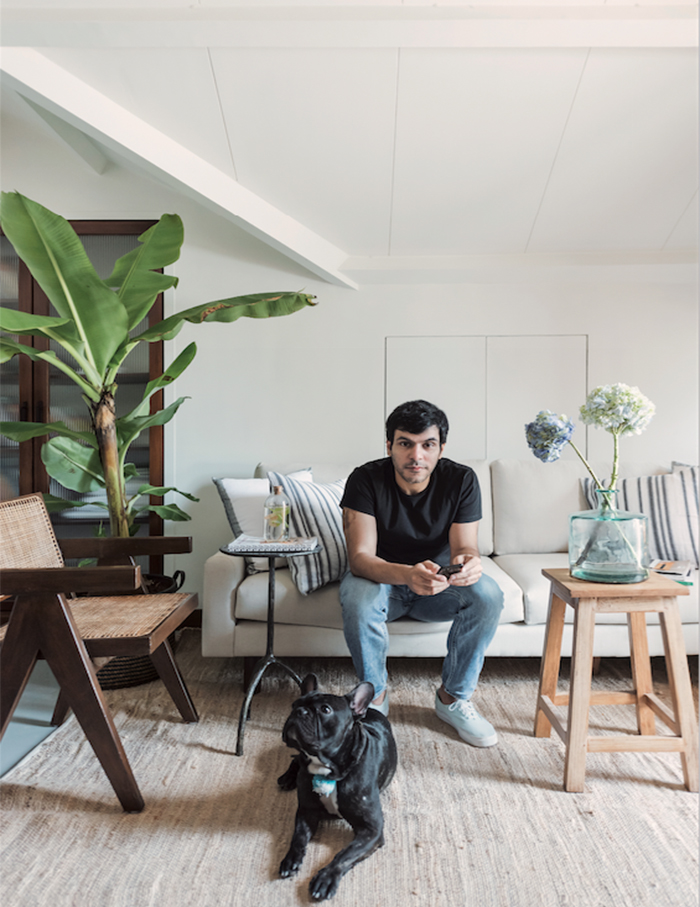 Sitting on his plush couch with a cup of coffee, the young creative tells us more about his cosy atelier.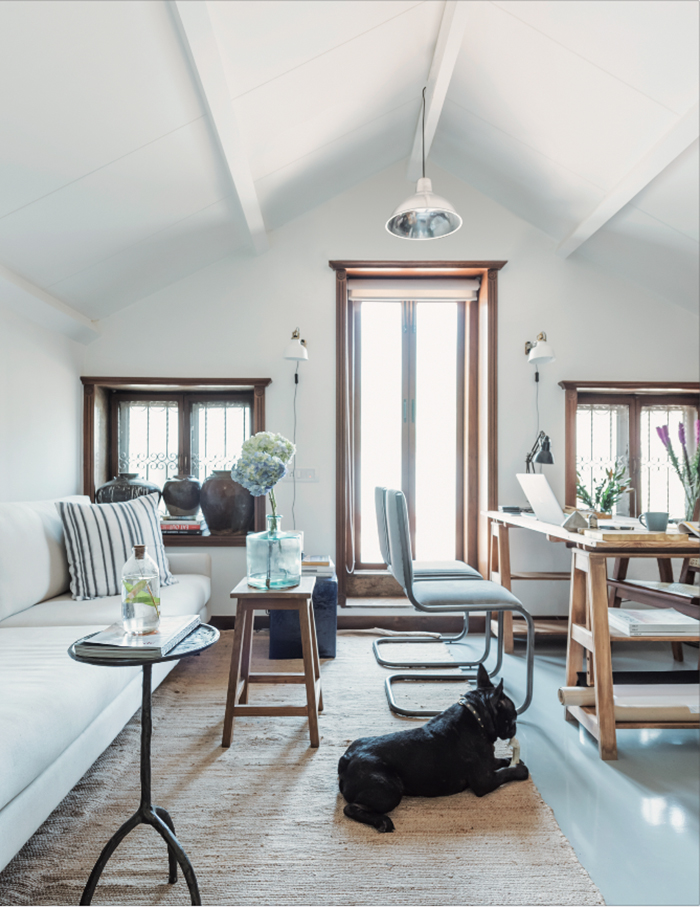 What did this place look like when you first moved in?
It was a rather unseemly house, like most apartments in the city tend to be, unfortunately. The floors were dirty and walls, bright red. But I liked that it was old fashioned and it didn't require any structural changes. I didn't force a mood while assembling the office. this is just an extension of who I am and how I live.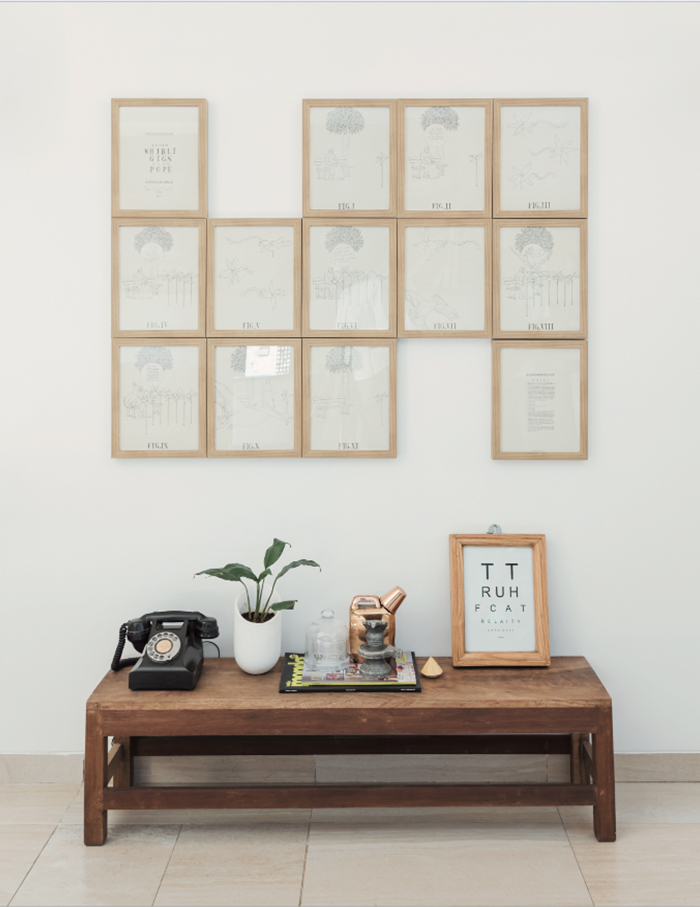 How does the design of this space influence your working habits?
I hold most meetings in my cabin. On a good day, all my time is spent on the couch here with my dog Yoda. And, of course, I'm very fond of the attached terrace that's full of potted plants and offers a view of the locality. It's where we like to hold dinners and the occasional sundowner.
Scroll for more images of Ravi Vazirani's studio…