People
Rajesh Pratap Singh of Satya Paul talks about the new store in Khan Market and venture into home decor
FEB 25, 2022
| By Team ELLE DECOR India
Design doyen, the late Satya Paul played a significant role in revolutionising the saree three decades ago. His namesake brand brought the saree to the fore as an aspirational fashion garment and fashioned an iconic shift in its perception. As the brand forays into home decor with a spanking new store at Delhi's upscale Khan Market, ELLE DECOR India speaks with Rajesh Pratap Singh, creative director Satya Paul on design directions for the future.  
You may also like Premium global furniture brand BoConcept celebrating its 6th store opening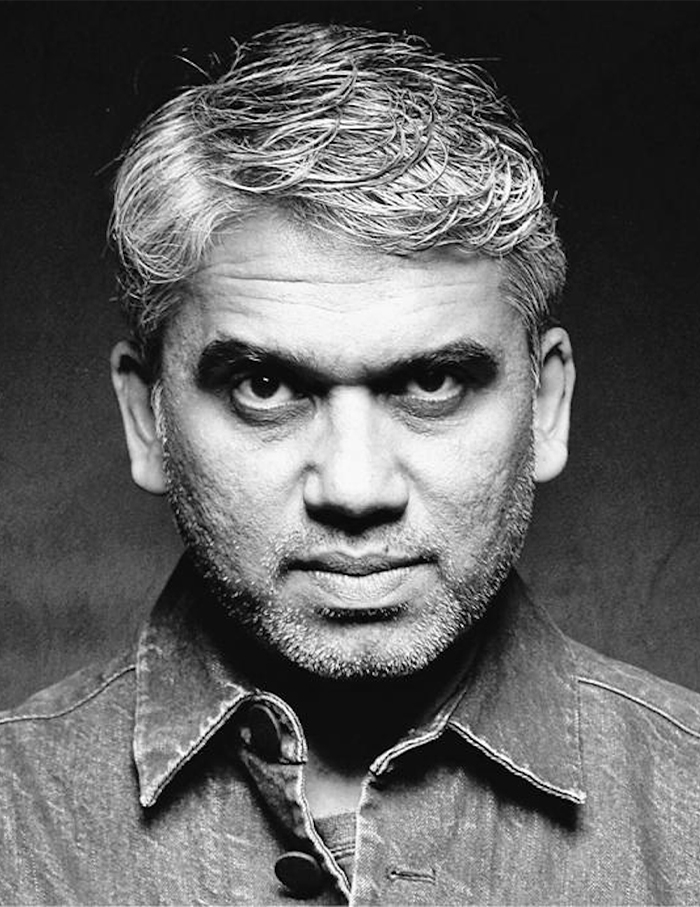 How has the new store preserved the essence of Khan Market and Satya Paul? 
Stores have become a temple for brands. They are not just spaces to retail merchandise but also an opportunity to interact with our clientele. With the change in products and their all-new trajectory, we also wanted to transform the space. One can shop anywhere—at third-party multi-brand stores or our spaces. When it is in our space, the experience must be in sync with the brand perception and the product. Khan Market is one of the first conceptual stores for Satya Paul and probably the most prominent retail space in Delhi, if not in the country. Our store is modest in size and designed by an architectural firm called 'Few Steps Ahead', with whom we are working on a few more stores, including one independent high street store in a mall in Vasant Kunj, Delhi.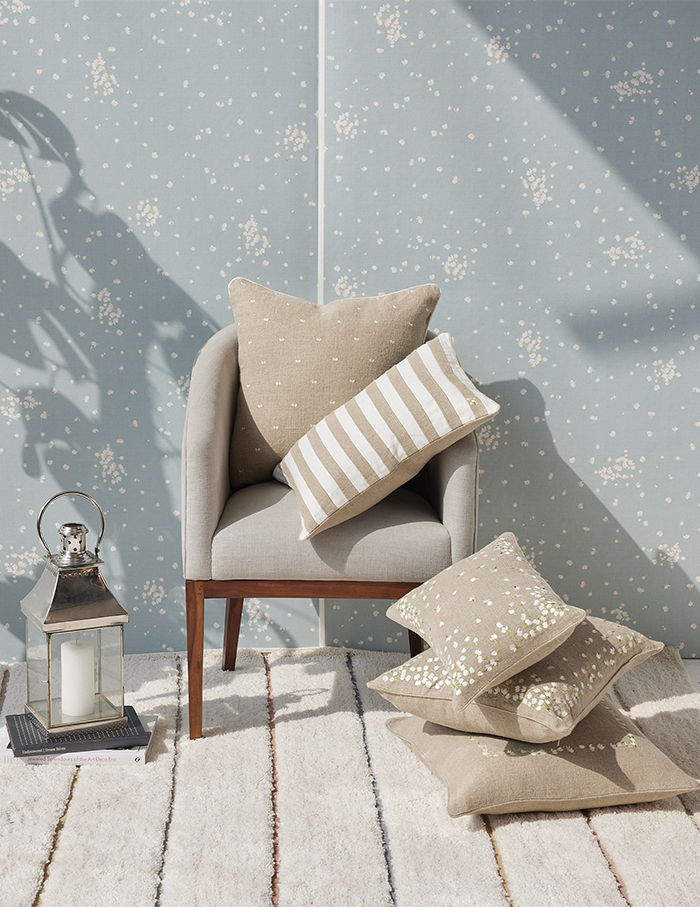 How will Satya Paul Home contribute to the current design scenario and trends?
I have hardly followed trends. I don't think that at Satya Paul, we should be looking at trends. Trends shouldn't influence the brand. Our design vocabulary is essentially colours and bold prints which blend beautifully with home design. 
From my experience, fashion and home are very closely interlinked, it's about one's lifestyle. It's about everything around you, how you live, what you eat, what you drive, it's more of a philosophy rather than a design category. So, in that sense, it comes naturally to Satya Paul. After our 'Valley of Flowers' collection, we knew we wanted to venture into home decor. 
Tell us about your journey from fashion to decor and how that part has been for you?
We've been doing homes for other projects for years, essentially for export markets for some interesting stores outside India. We haven't done it for the Indian market so far, except for a few friends and special projects. Hence, diving in now has been interesting.
Can you draw some parallels or illustrate intersections between home decor and fashion?
The connecting factor for us is the material, which is hardware and textiles. You cannot limit a print and artwork for the garment—it extends itself to the whole brand universe. It transpires as becoming part of one's whole design aesthetic and language. All it takes is a point of view for its translation to other products. For example, we did a 'Food Mandi' collection where we got Indian flowers, which would look ethereal in an Indian home on a dining table or living room walls. The artwork can delude you to believe you are smelling flowers, even if you only see them. It is that feeling and spirit, which needs to transcend, not just the garment.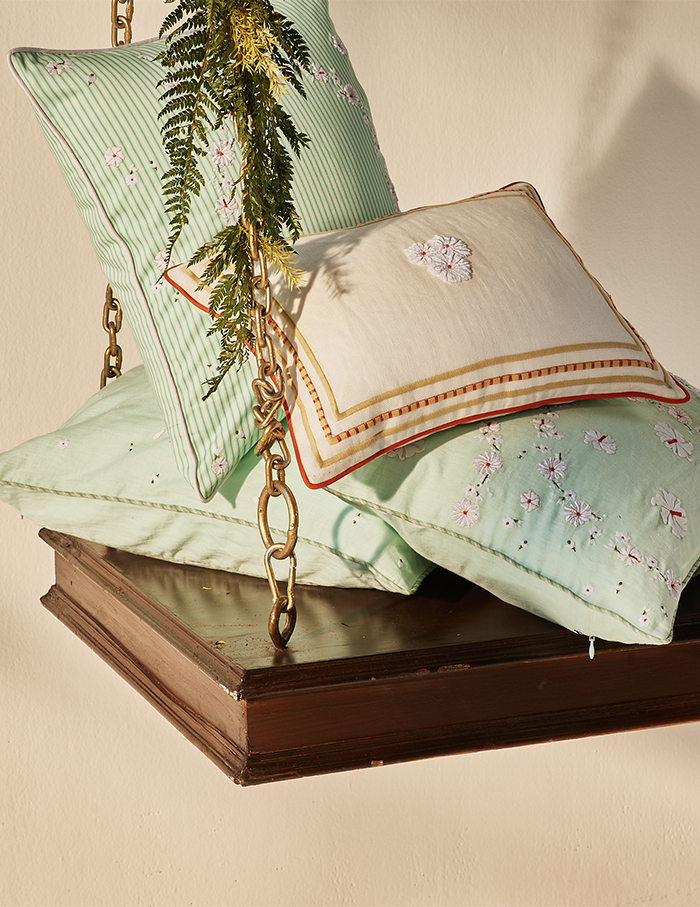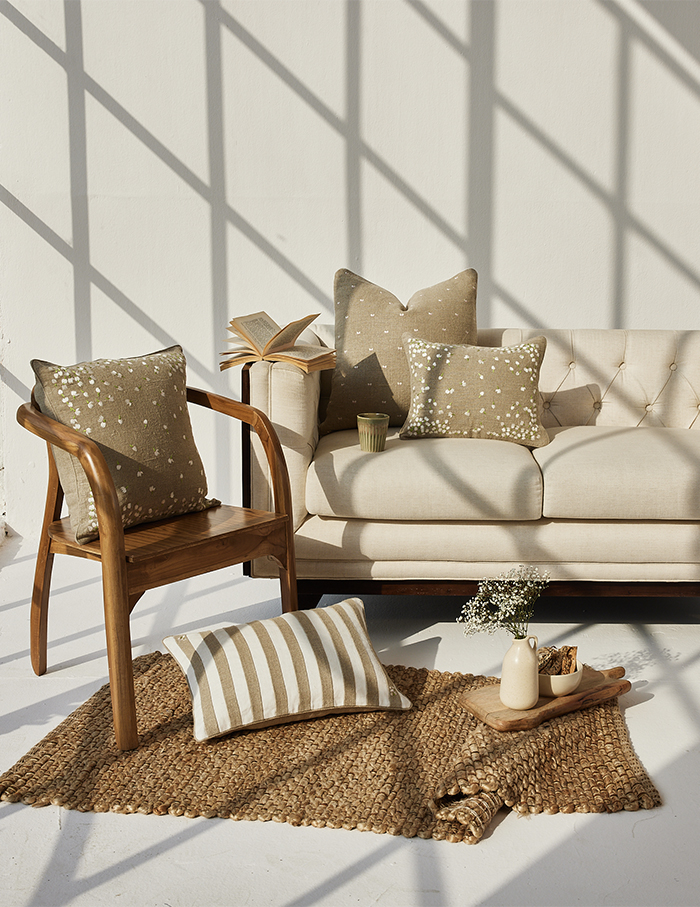 What's next in store for Satya Paul Home?
We have a very enthusiastic team, and we're in the process of creating a whole universe of Satya Paul. I think we have found confidence in the design scenario. There's a lot of talent and strong voices in the country. We want to lead it and be one of the finest brands in the country, sans limits. Satya Paul is a fashion and design space with a vivid past, and our future will be better. The journey of transforming this beautiful legacy into one of the finest brands out in the country is ongoing. I would say reinventing, recreating and making it relevant is challenging. Nonetheless, the entire team and I are enjoying the process.
If Satya Paul's design directions inspire you, don't forget to check out Todo Paintal breaking the odds with her debut solo exhibition at 79