People
5 questions with Todo Paintal, an Indian artist breaking the odds with her debut solo exhibition at 79
OCT 7, 2021
| By Pratishtha Rana
A sense of nostalgia, even some unrealised sentiments of joy and longing for a certain someone, someplace, something, deluge your mind as you keenly gaze at the 'Looking Back at The Future' exhibition by Todo Paintal, a humble, seasoned lover of art. 
Showcased at Gallery Threshold in New Delhi, 79-year-old Paintal surprised the audience and the art world collectively with the fact that this was, in fact, her solo debut as an artist. Wife of an armoured corps officer, she has spent more than half of her life calling different, far-flung corners of India her home. She befriended nature and wilderness at a time when the air of urban life hardly pardons anybody.
Her artworks reveal those past experiences with people, animals and landscapes through an emotional dialogue rendered impeccably on the white canvas. With an irresistible urge to dig deeper about her inspirations behind the paintings, we speak to Paintal about it all…
Take us back to your first ever tryst with painting/sketching. Can you recall the moment when you decided to dive deeper into the world of art as an artist?
My first tryst with art was when Mr. Srinivasalu, a Chennai based artist and head of the fine arts department, kindly agreed to teach me art in 1963. Chennai was my husband's first posting after we got married. He appreciated my efforts and encouraged me a lot.
I dived deep to pursue art very seriously but not as a career. My priorities were clear to me. My focus was on my three daughters, as often, an Army wife has to fend for herself and the children due to many non-family stations, long exercises and devastating wars. But I always remained in touch with painting as it gave me relief from the anxieties of living alone. I never thought of art as a career because the only profession available during Army postings, which are often in remote areas, is teaching. But, I believe, teaching gives you enough opportunity to still be in touch with art.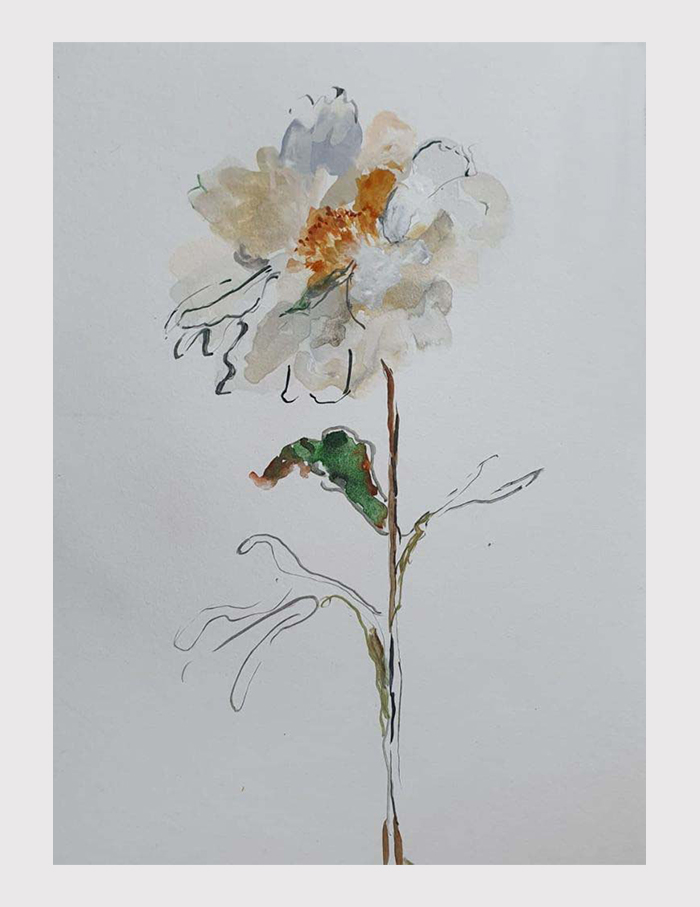 Some art works in the "Looking Back to the Future" exhibition portray an unpretentious, spiritual and homely mood…
The Army life is a package deal—at times beautiful and at times disturbing. I was exposed to diversity in culture, people, environments, lifestyles, language and climatic conditions. My skills give me new ideas to paint.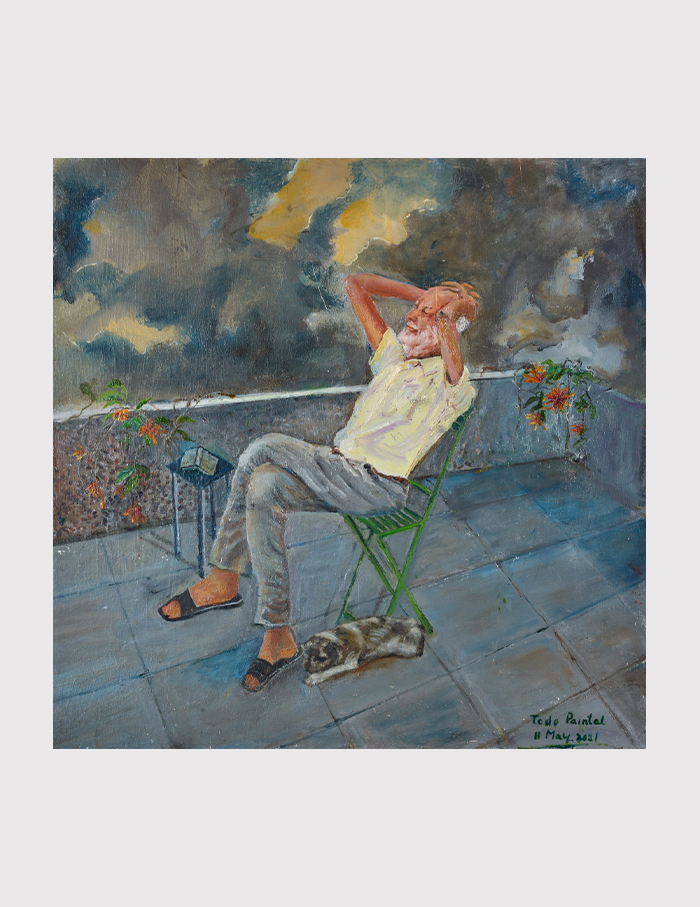 When you start working on a fresh canvas, do you have a story or style in mind or do things just flow in when you hit the canvas?
I mostly have a concept first in mind and then the things just flow in when I hit the canvas. It is one explosion of ideas and colours with a spatula. I have never consciously tried to develop a style as I find it stifling.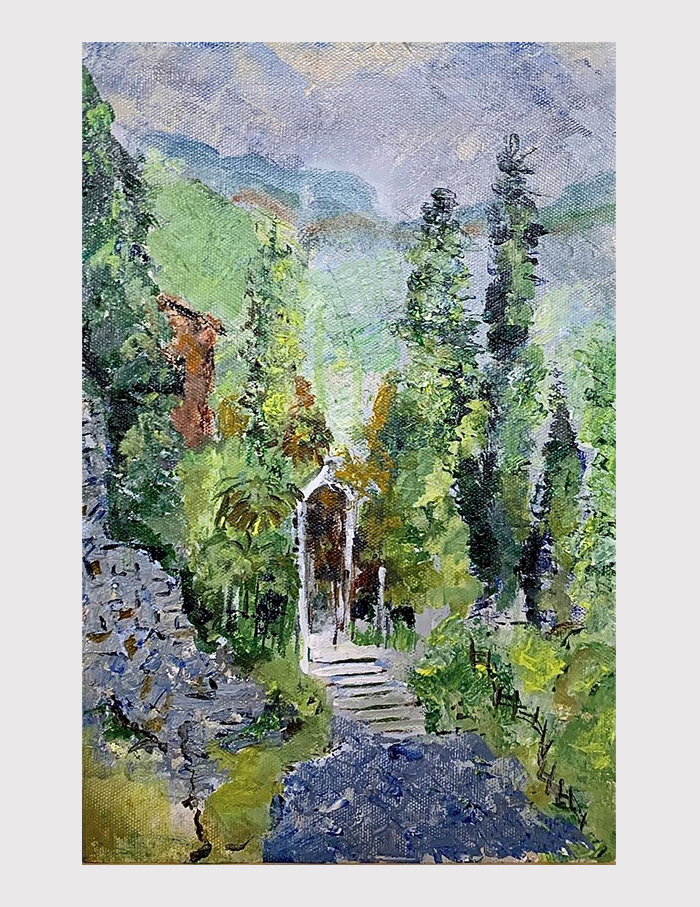 Which artists inspire you and how has art helped you in leading a better life?
Anjolie Ela Menon, Paramjit Singh and U. Ramesh are some artists who inspire me. Anjolie has influenced me a lot in my art journey. I learnt art from her for a year in the fragrant blue Nilgiri mountains. Art has always proved calming to the frayed nerves of an army wife. It helped me meet like-minded, aware, kind people. It helped me visit museums, art galleries, and archives, which are enlightening for life. All of the above has helped me lead a good life with a lot of learning experiences.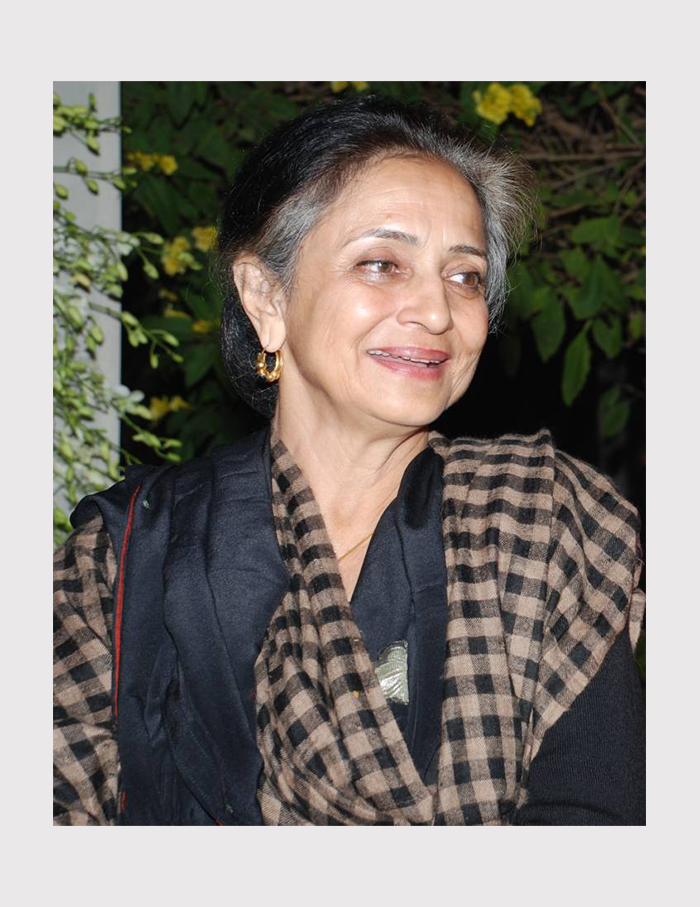 Please let us in on your future plans and art exhibitions that may take shape in the coming months and years.
My first solo exhibition has brought me a lot of appreciation and recognition. I will definitely have some more solos after some gap. New ideas and techniques added to my skills will help me collect newer ideas to paint.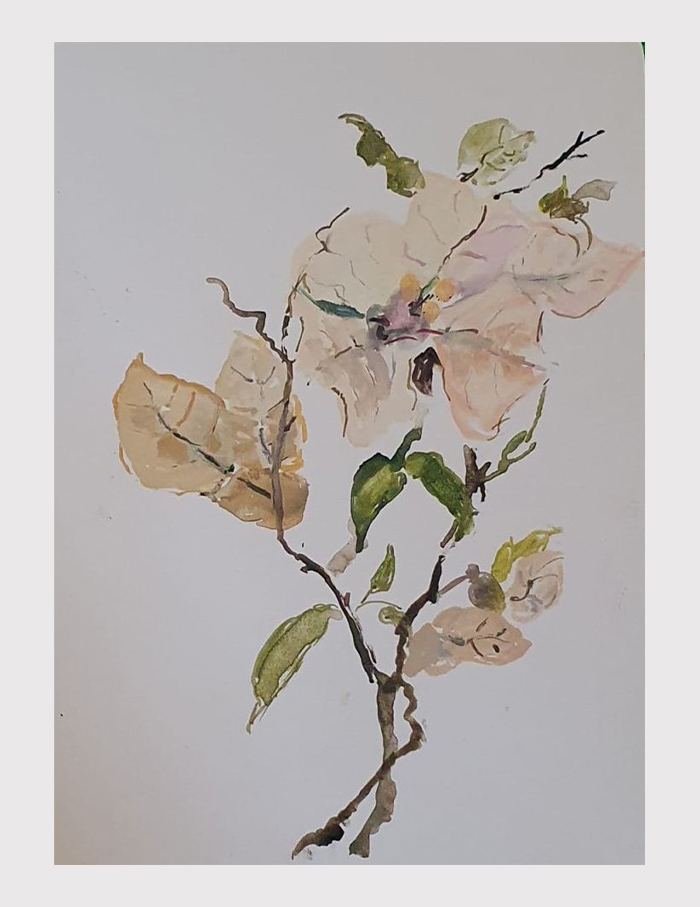 If you loved reading about Todo Paintal's inspiring art exhibition, don't forget to check out these artworks pivotal to Indian freedom struggle