Homes
Witness the picturesque power of skylights in this Punjab home crafted by Planet Design & Associates
MAY 30, 2022
| By Sneha Gandhi
Nothing says classy and elegant like white. Chosen as the dreamy canvas to unleash a plethora of diverse materials and artworks, this home in Ludhiana, Punjab, designed by Talwinder Panesar, Principal Architect at Planet Design & Associates is a vision to behold.
The colour palette of the White Wedge House follows a conventional theme of coastal colours with seafoam green accents. 
The centrally located family lounge area adds a welcome splash of pinks and blues, overlooking the informal living zone on the ground floor. The star factor, however, is its impeccable white backdrop.
You may also like: The elevated House Around The Skylight by Amoeba Design is an ode to the Wabi-sabi philosophy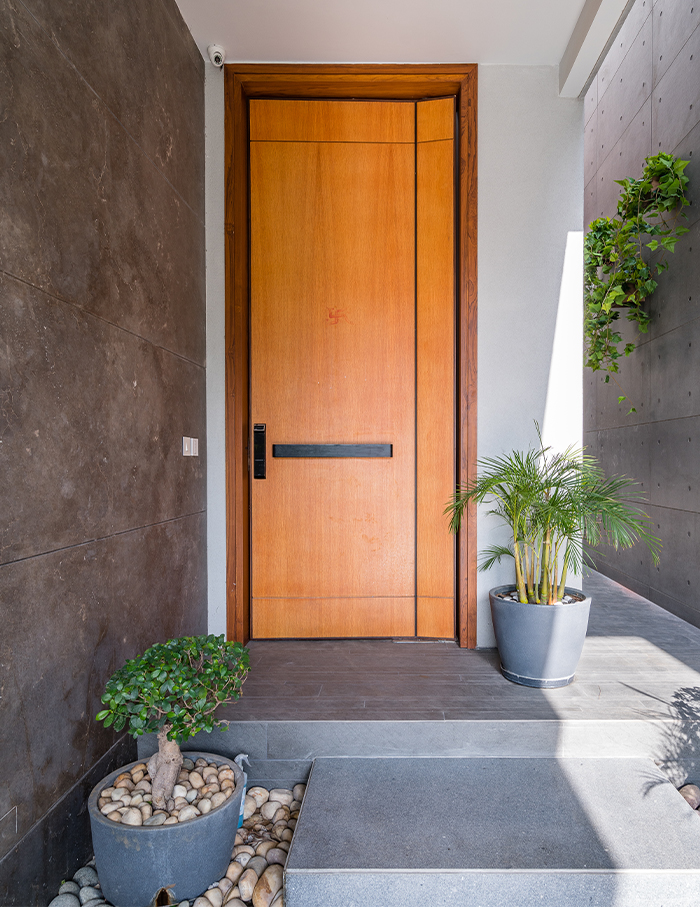 Constructed on a plot of 9,350 sq ft, the ground plus one bungalow is blessed with abundant natural light. To maximise its effect, the studio designs the spacious home as interesting intersections of large volumes uniformly lit through a skylight central garden, the views of which await one upon entrance.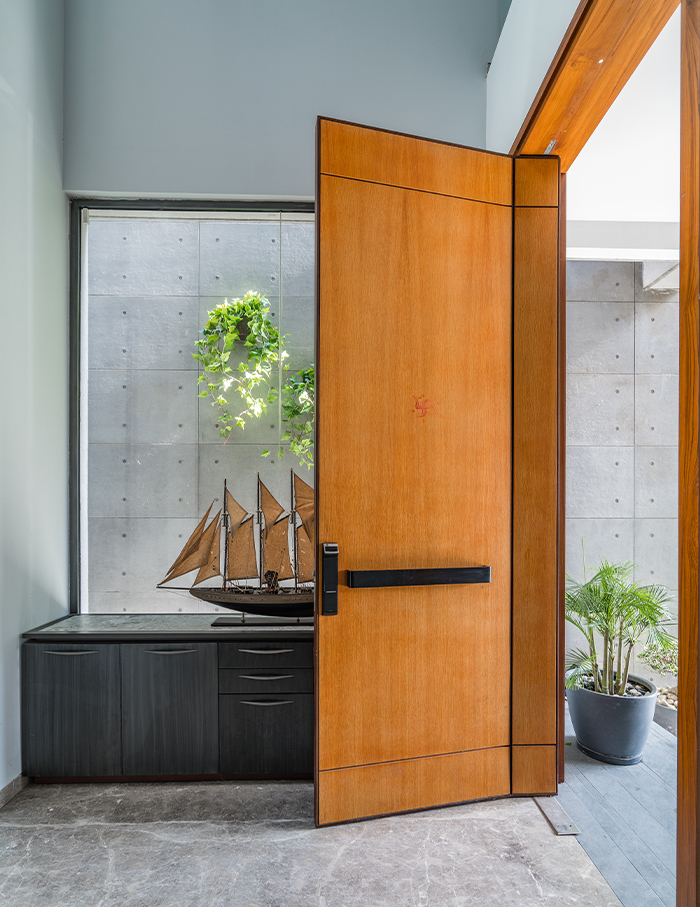 The entrance foyer seamlessly transitions into the informal living room, followed by the dining and the kitchen on one side. The formal living room and the primary bedroom shape the other half of the house. The layout establishes a coherent transition between the family spaces.
When it comes to decor, the family prefers minimal sleek designs. Planet Design & Associates takes it a notch higher by elevating the interiors to reflect modern lifestyles. Despite the flamboyance, the home nurtures nooks and niches suitable for some quality family time.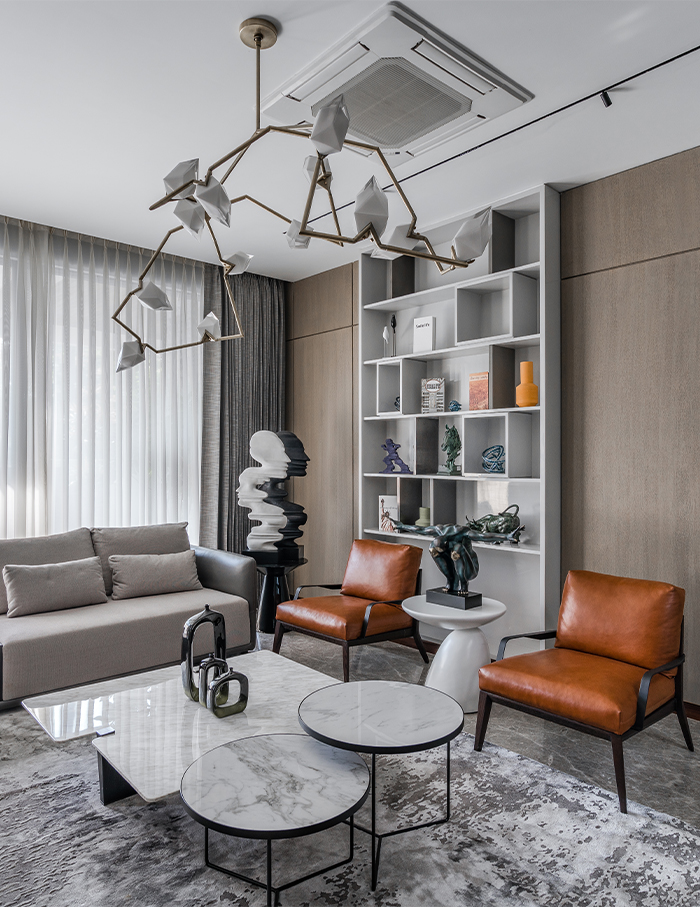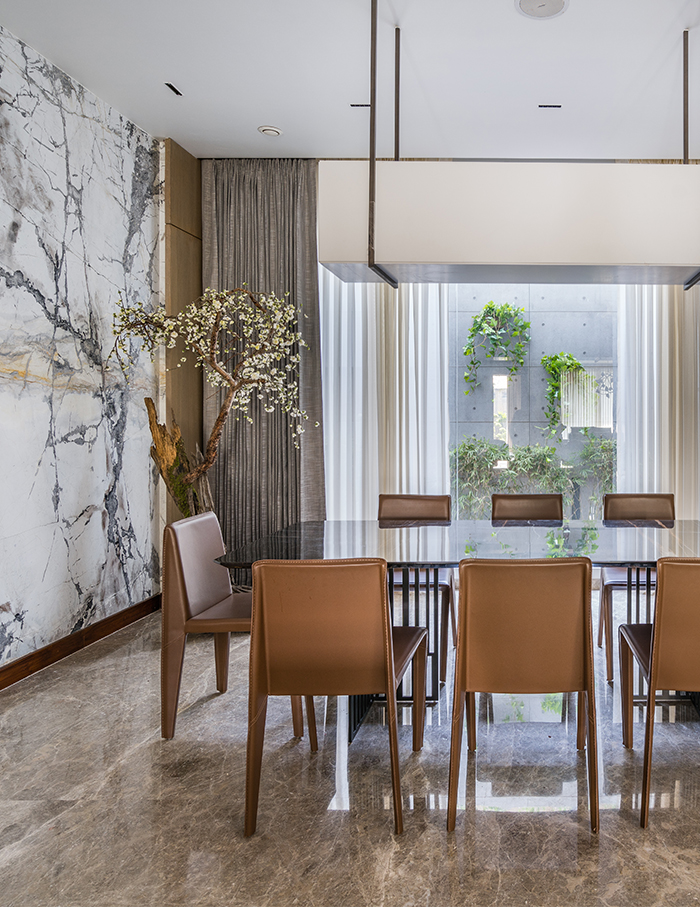 The first floor hosts the private section with four bedrooms and a study. Each room features a diverse material palette of marble, wood and wall tiles. The terrace doubles up as a getaway spot occasionally transforming into the perfect setup for get-togethers.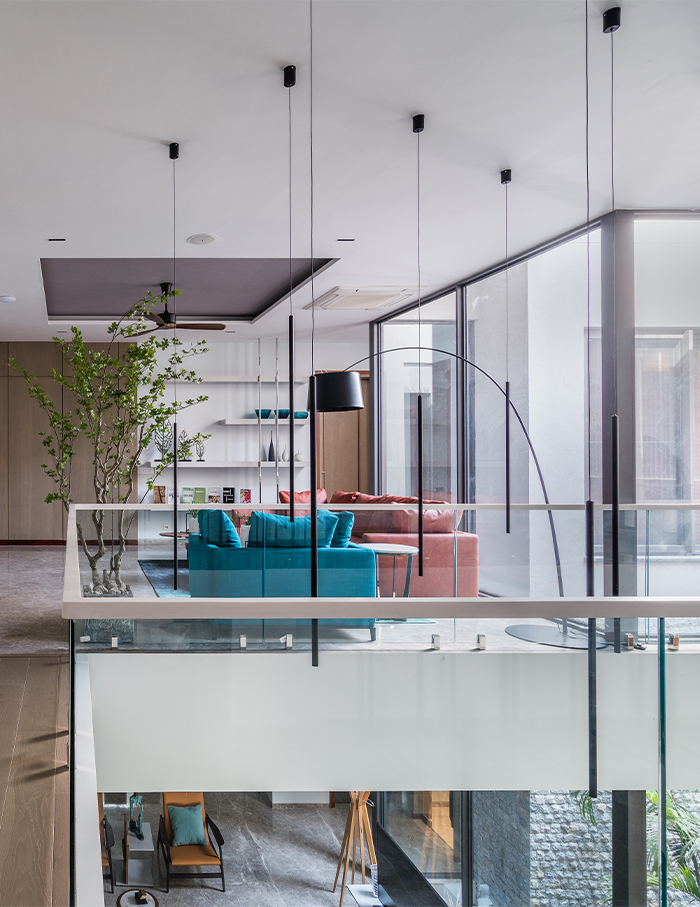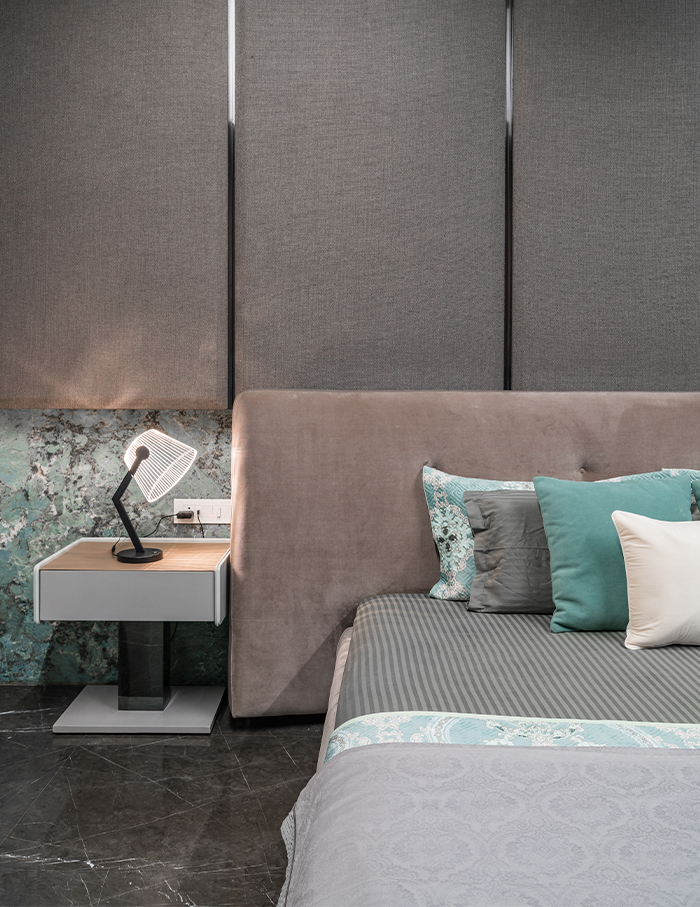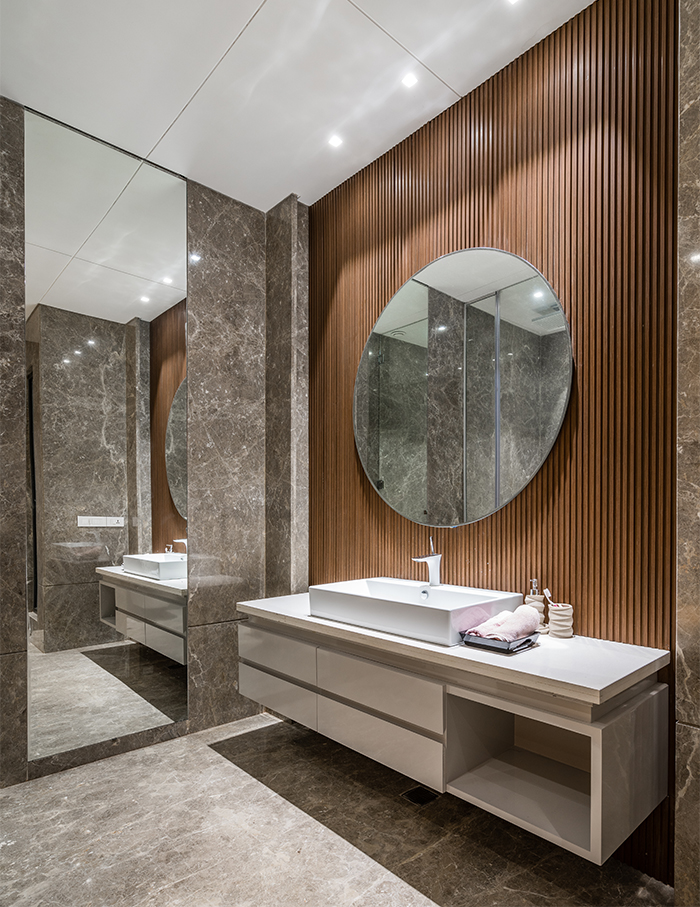 The essence of the home is in its understated elegance and captivating colours on a white canvas. It is modern in its layout and furnishings but traditional in its planning and artwork, boasting a stellar collection of art and craft pieces from the local artisans. 
"Before beginning a project, we always sketch the elevation to visualise the facade. The same was in this case, and we have always loved working on the idea of function following form!" divulges Talwinder.
Reflecting on the balance between aesthetics and utility in the post-pandemic era, Planet Studio & Associates takes an unconventional route to create a dynamic flow of spaces within this opulent Punjab home.
Loved the Ludhiana home by Planet Design & Associates? Now check out this Canada home by Andrea Rodman painted in strokes of Japanese and Scandinavian design styles