Homes
Minimally modern — This home in Canada by Andrea Rodman is a canvas painted in strokes of Japanese and Scandinavian design styles
MAY 19, 2022
| By Pratishtha Rana
Imagine opening an envelope and your senses slowly but swiftly getting deluged by a soft whiff of serenity. Andrea Rodman of her namesake practice Andrea Rodman Interiors has attempted to manifest a similar semblance of quietude and sophistication in this grand home in Canada's Vancouver Island, in a sleepy coastal village Victoria. 
Sprawling 10,000 sq ft with six bedroom and seven bathrooms, every corner and turn in this residence dances on the rhythm of minimalism, interiors swooning on the tunes of Japandi (blend of Japanese and Scandinavian) influences.
The home is like an elegant drama that unfolds section by section. From the entrance in sight is a gorgeous open foyer with a staircase standing on the left. One cannot miss catching the other side of the back patio that houses an outdoor dining area and living area with a concrete outdoor pit and covered deck. 
You may also like: Kelly Deck Design envisions an effortless earthy mirage in this Vancouver home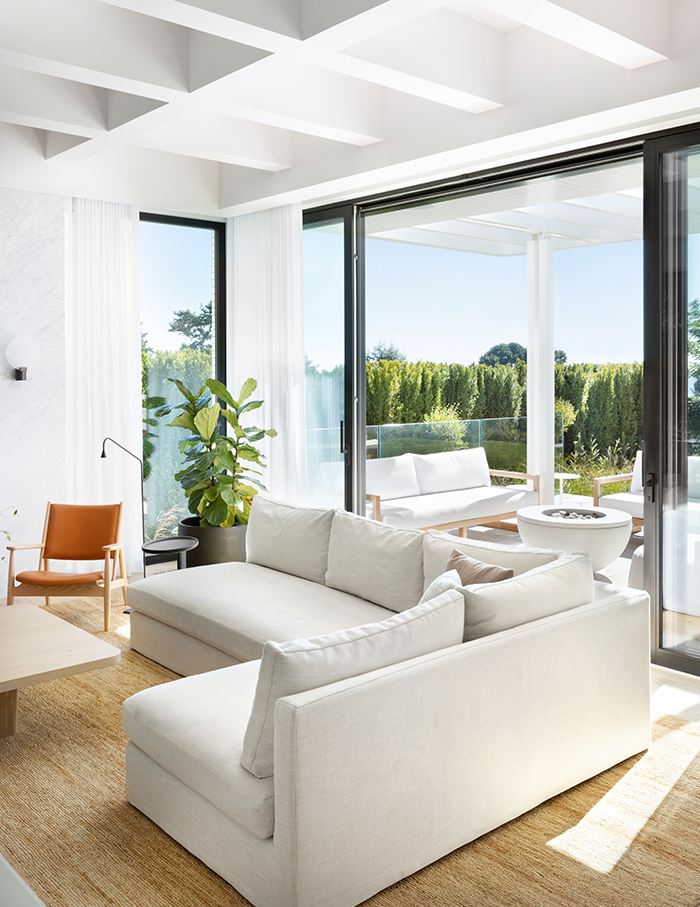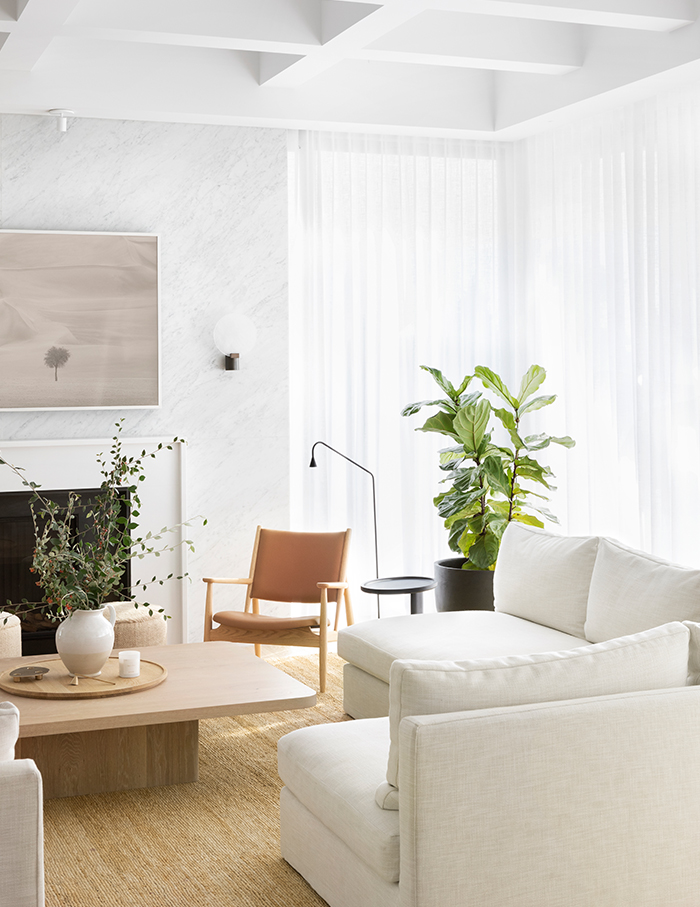 Andrea reveals, "The clients wanted the house to feel very light and airy with lots of natural light, large windows and a connection from the inside to the outside patio living area and courtyard."
The living room assembled elegantly becomes the perfect den for adults, with a 7-foot wide sliding door sited to close the room for privacy when needed. This space is a vision in white, peppered with greens, artworks and a fireplace that fits right in the room like a puzzle.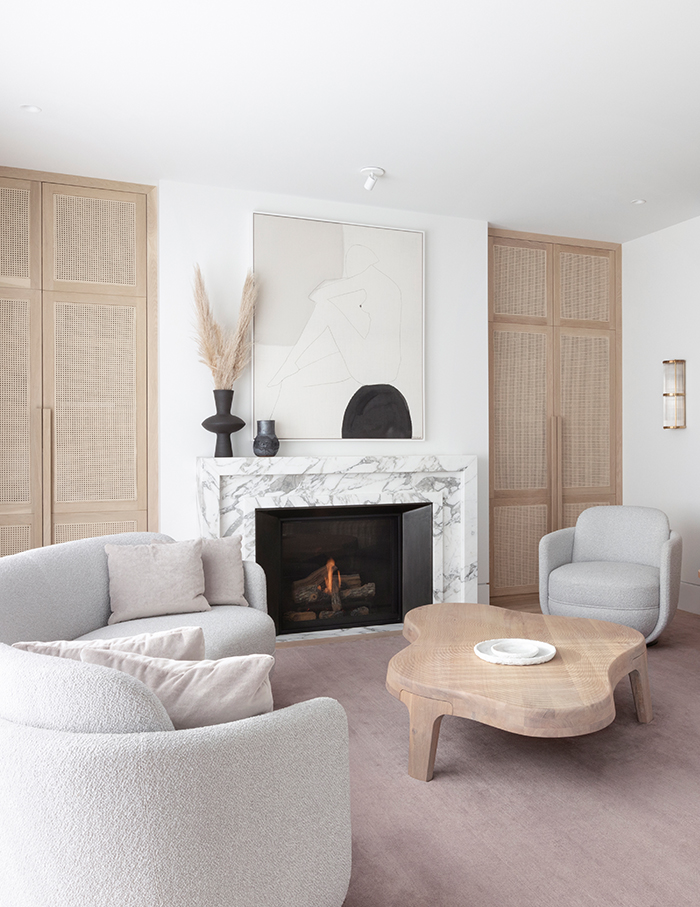 Next, the strolling brings you to the kitchen and the family room that extends out to the deck and courtyard, modelling a neat arrangement of floor to ceiling glass windows. A breezy splash of white blankets the culinary space with welcoming hints of oak wood tones and natural stones.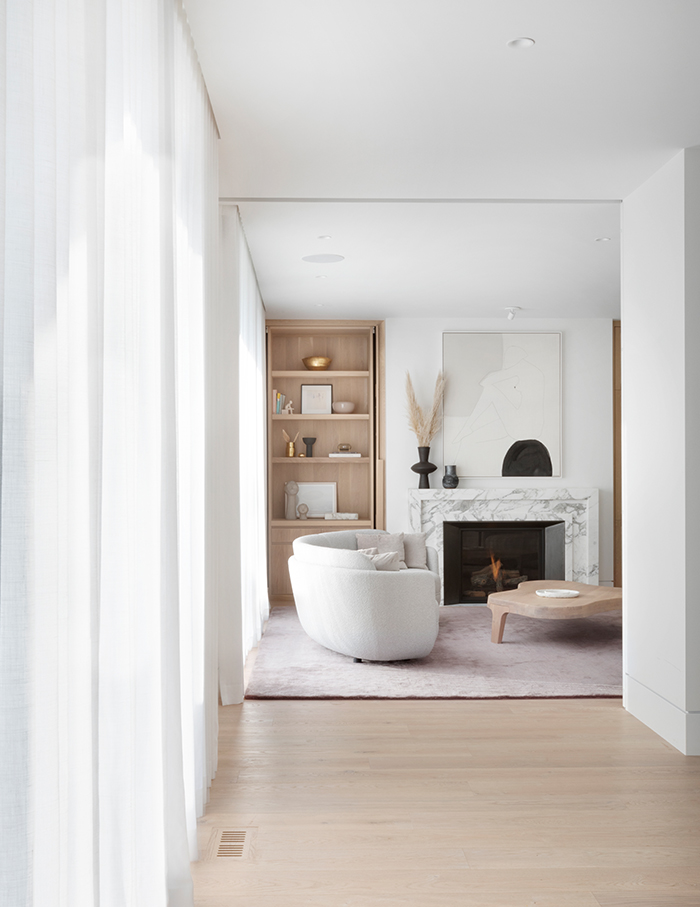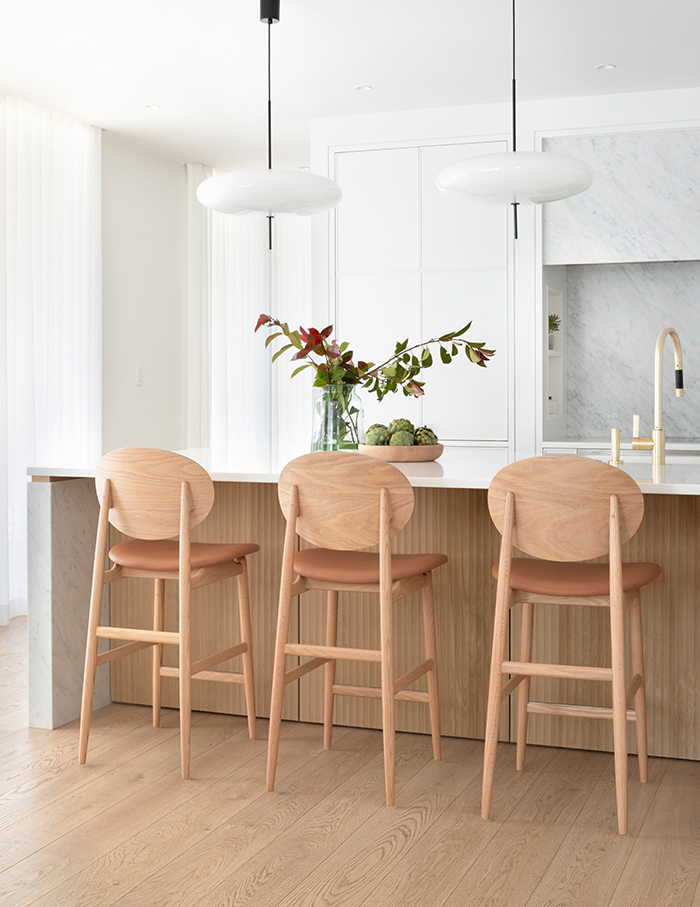 Ascending through the stairs, an absorbing art collection makes up the space with the bocci lights drooping down in clean, edgy linear forms and creating a layered lighting effect. The eyes also meet the bastone sideboard by Hem Interiors resting on the landing.
In fact, a trove of furniture at this home comes from the designer's own store Hem Interiors that holds expertise in Scandinavian furniture.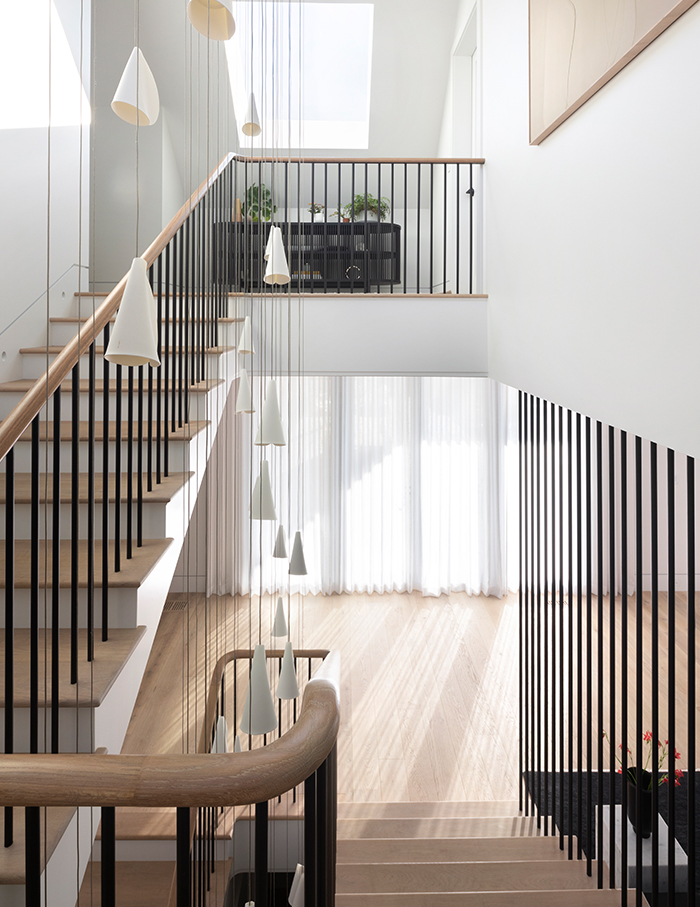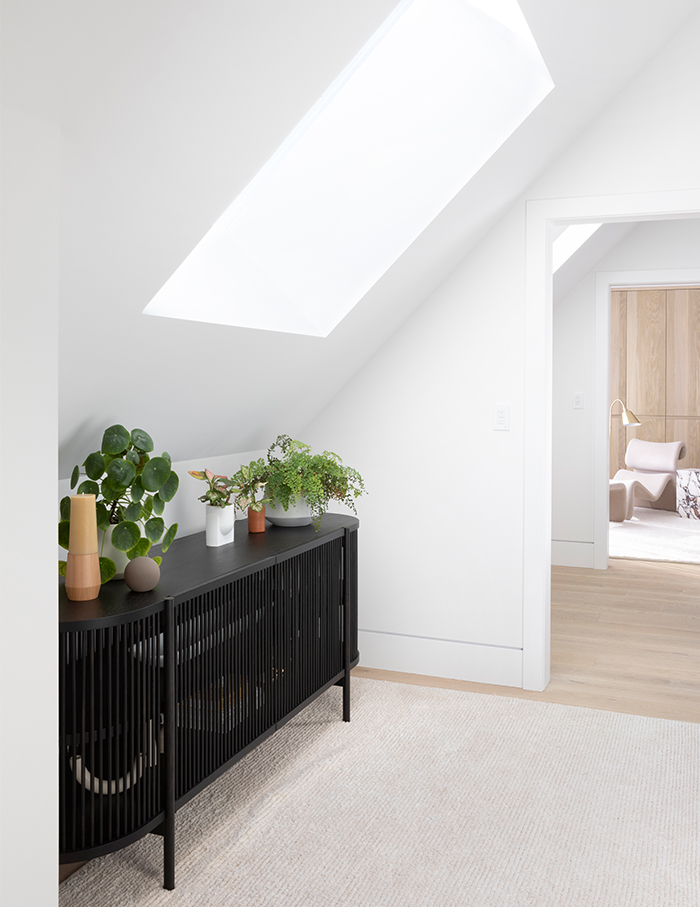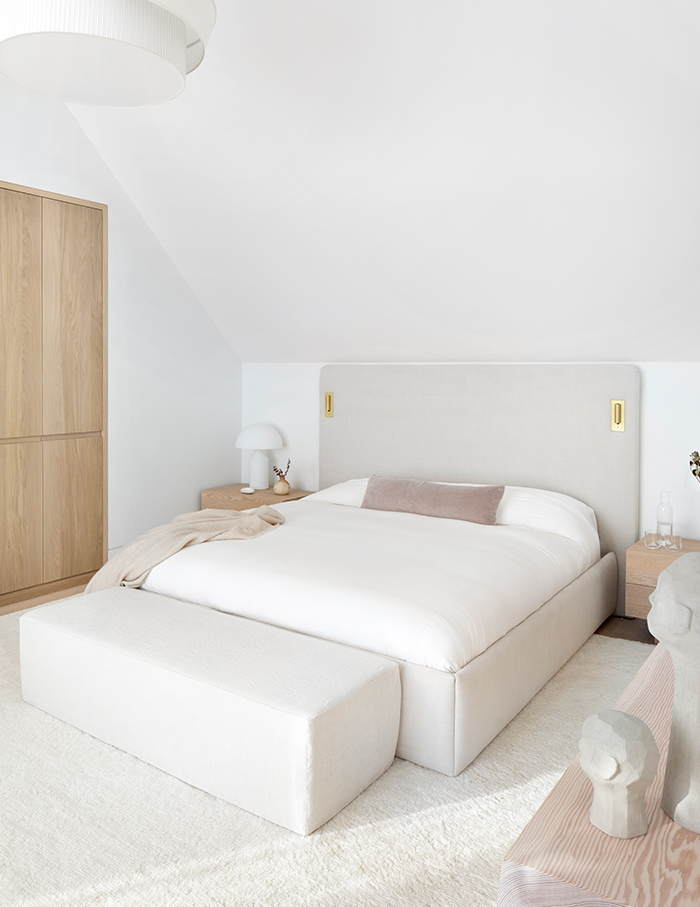 The primary bedroom continues the breezy, minimal design language with wall to wall drapery and an unmissable view of the ocean.
The room is decked to perfection with etcetera lounge chair and marble plynth side table shaping up as a stylish reading or leisurely spot. The custom bed fashions built-in lighting for reading at night.
Andrea informs, "The master bathroom is connected through a hidden entrance with a pivot door that blends into the closet to hide the room when closed."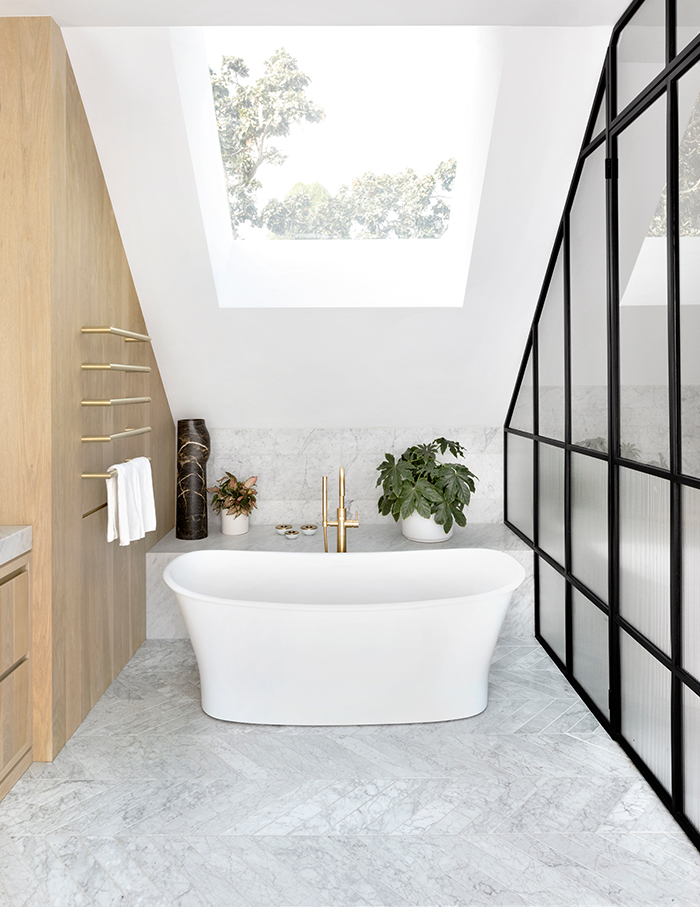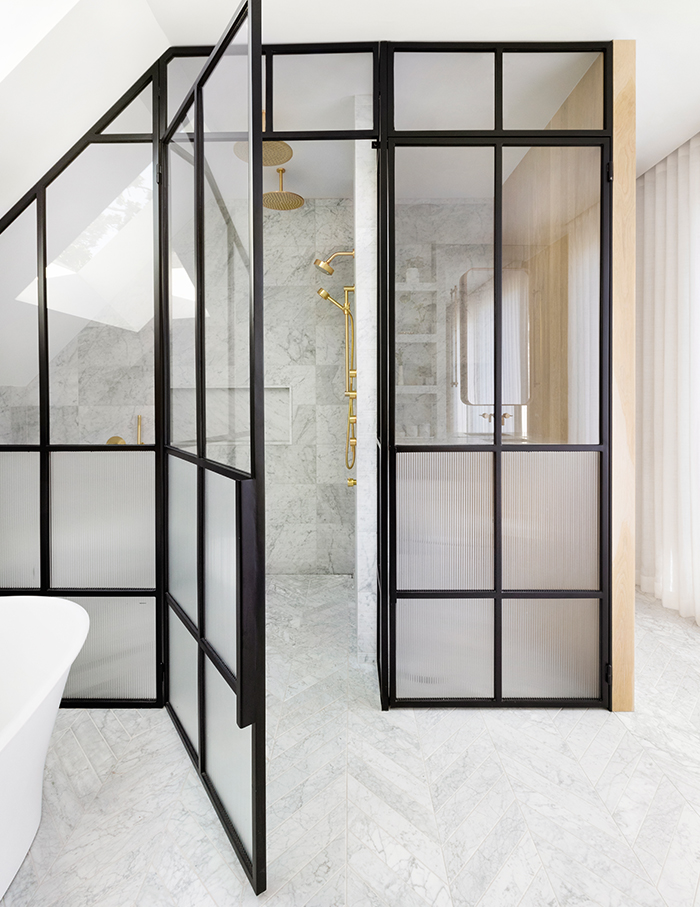 The other bedrooms and guestroom are cooped up at the other side of the residence along with a music room and playroom, and the kids room and a private office upstairs. Towards the basement, another leisure-led section invites cosy design cues, including the gym and a media room.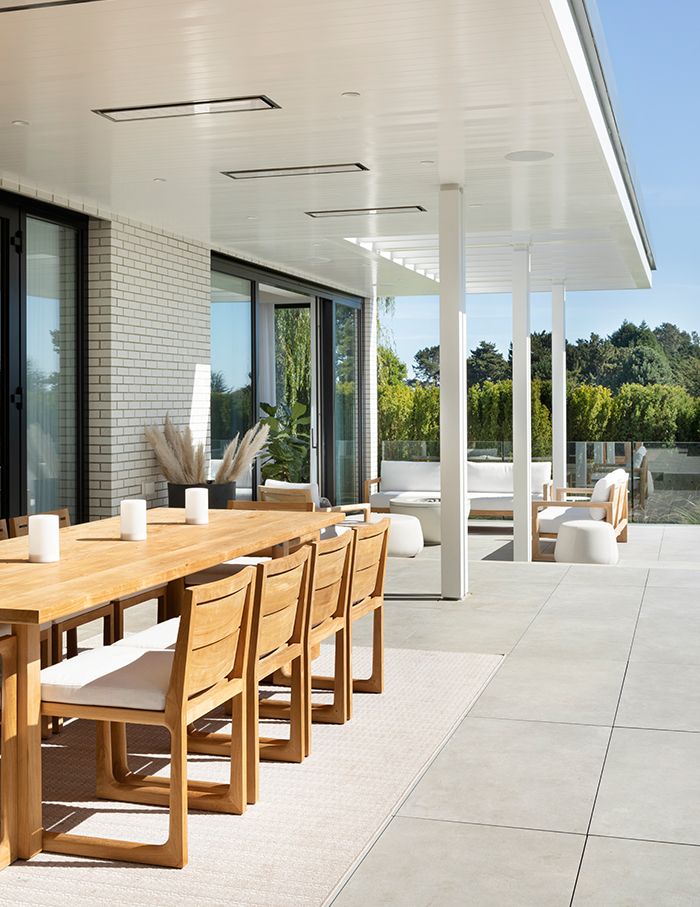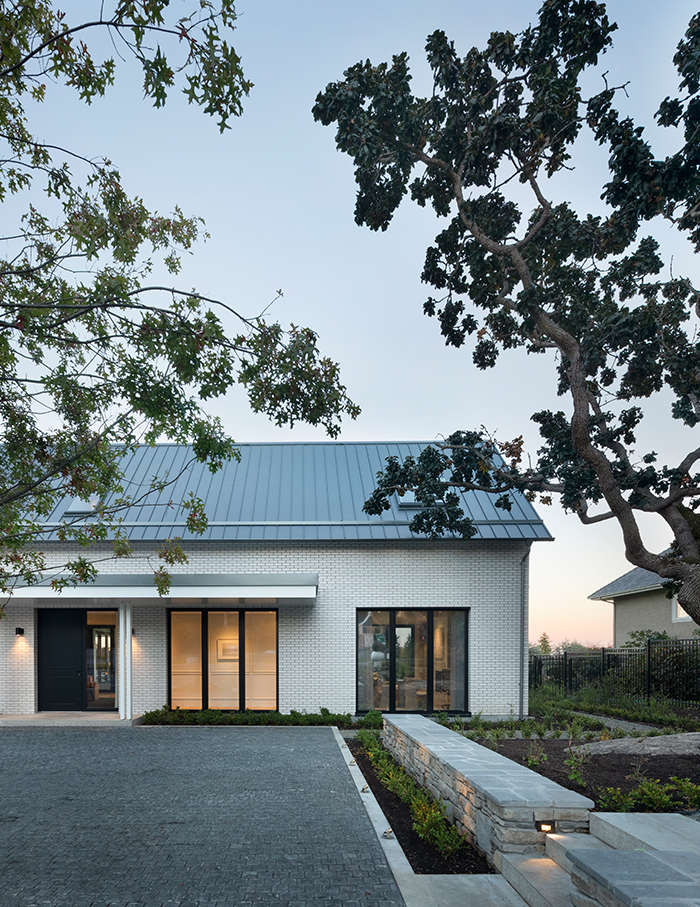 The overall Scandinavian design grammar of the home is intersected with warm splashes of light oak tones and rattan. Andrea muses, "Rattan was also used in some of the millwork in the house and in furniture inspired by traditional accents and my clients' french cultural connections."
Scroll below for more glimpses of the home…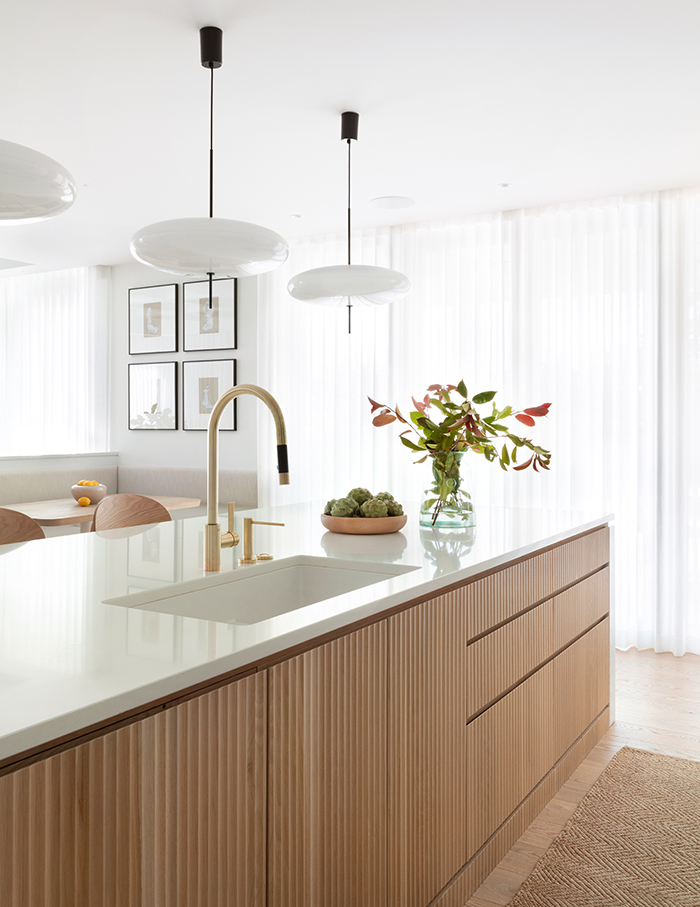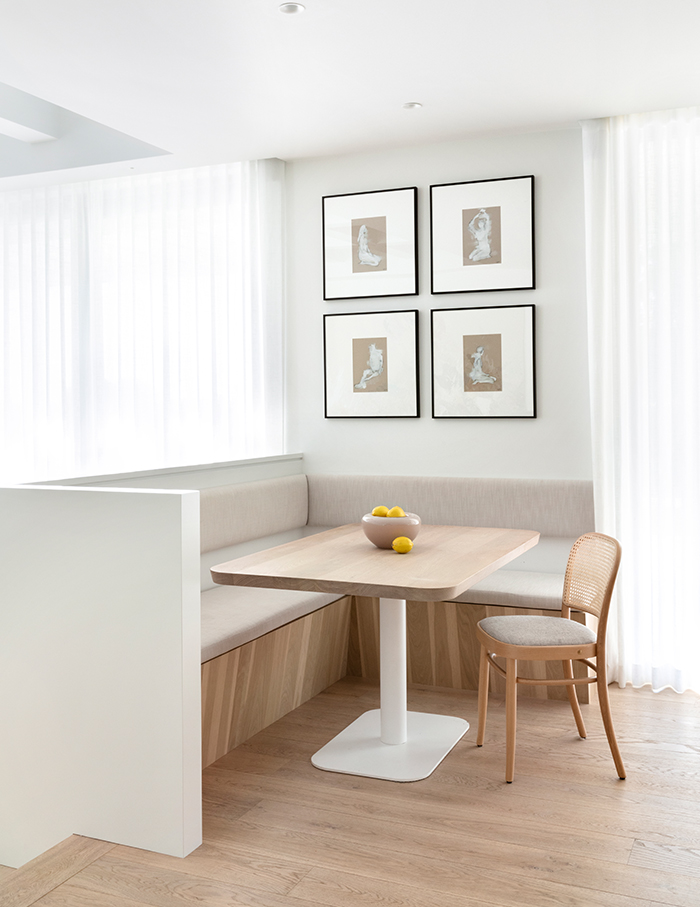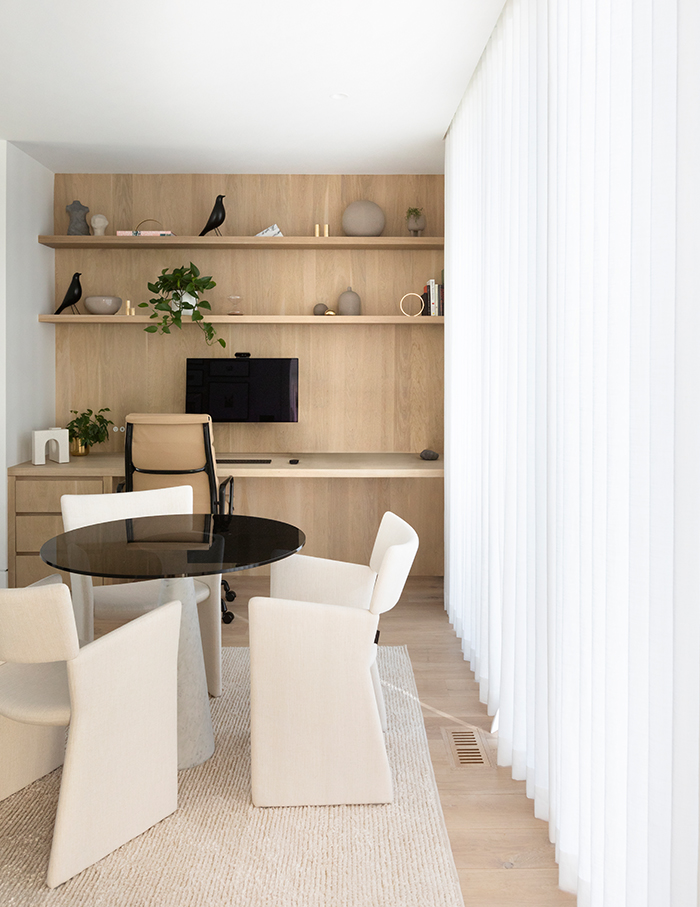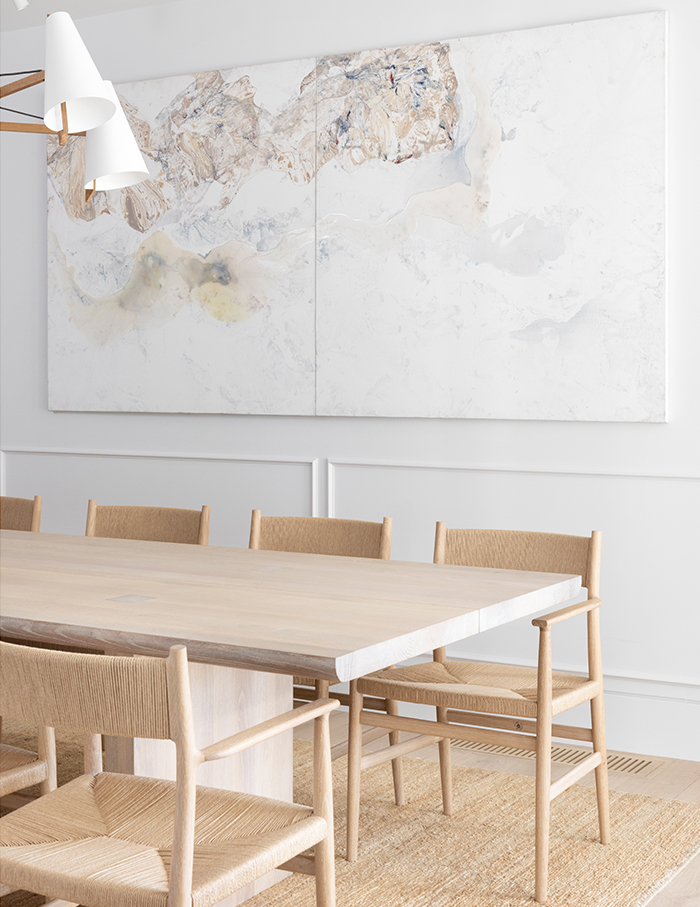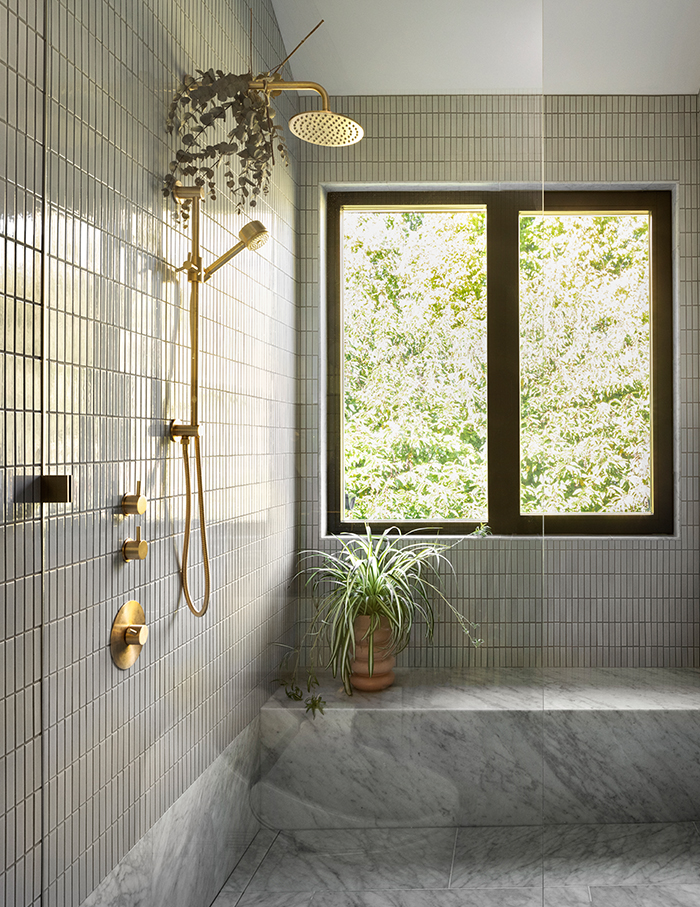 Loved this Canadian home by Andrea Rodman Interiors? Now check out this Goa home by Mustafa Eisa & Associates painted in whites and minimalism