Homes
Kelly Deck Design envisions an effortless earthy mirage in this Vancouver home
MAR 9, 2022
| By Rhea Sinha
Embodying everyday luxury with ease, this Vancouver home by Kelly Deck, Principal Designer of Kelly Deck Design exhibits an effortless, elegant aura. 
Nestled on the foot of the North shore mountains, the 6,200 sq ft new construction envisions a timeless, thoughtful home for Kimberly Vaage Jones and her doting family of five. 
While the firm tackled all interior design for the project's construction, homeowner Kimberly took it upon herself to take care of all furnishing and decor. Illustrating inviting and earthy interiors, the house conveys a strong sense of place and a nostalgic ease making for comfortable and cushy family living.
You may also like: This countryside home in Canada by Saota is an idyllic summer getaway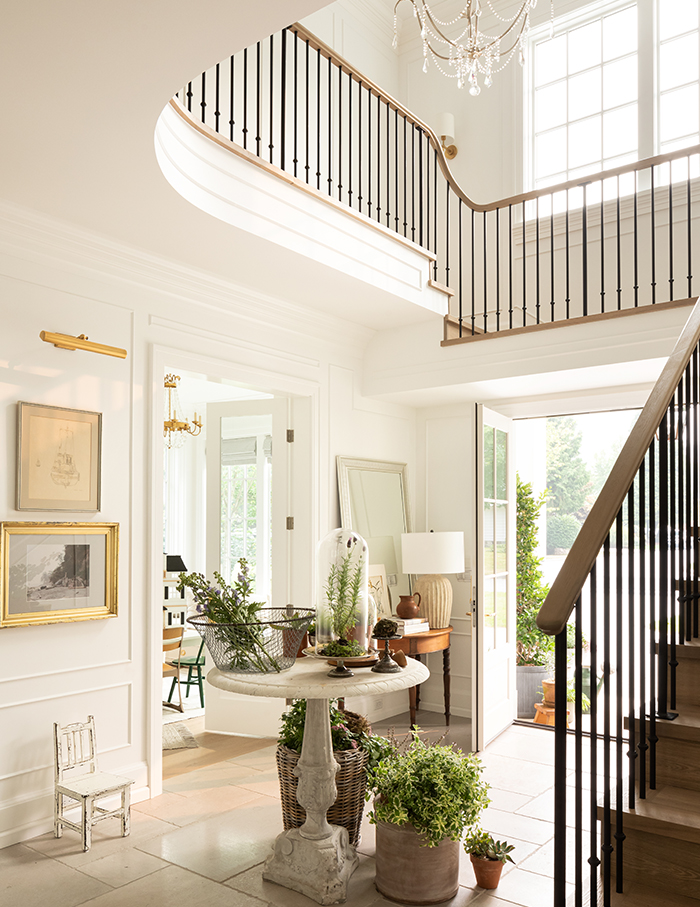 Crafting a bare consonant canvas, a textured neutral backdrop creates a soft and serene setting at the residence. Colossal casements accrue ample natural light, effusing a soft glow in every room. 
Welcoming the viewer into the dwelling, is a dignified double story front entryway. Whitewashed panelled walls complement raw etched marble floors creating a harmonious balance of texture. A sweeping stairway of wood compels a whiff of warmth into the avenue of the home.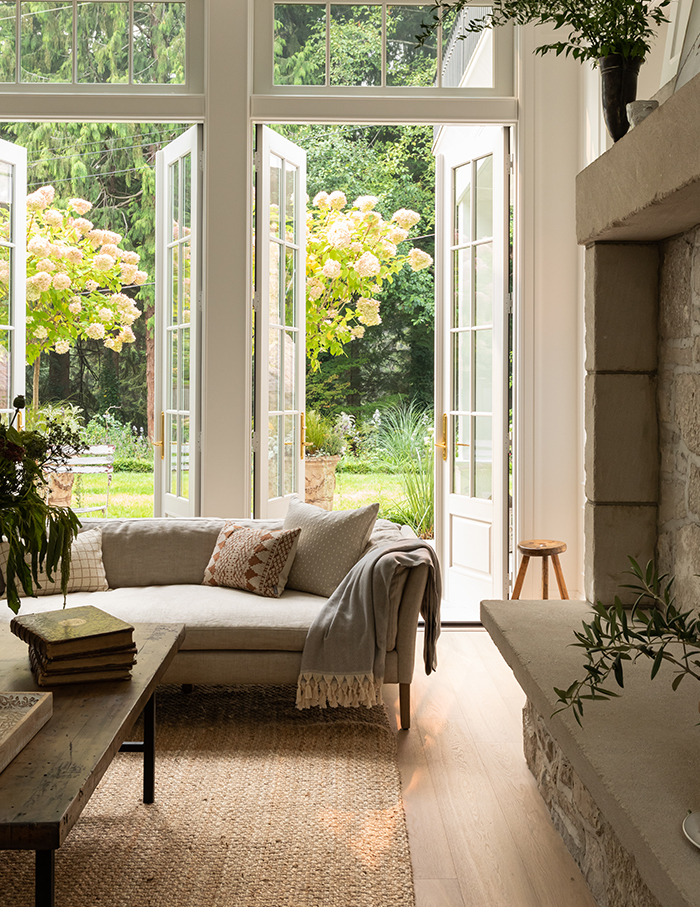 Through the arched doorway, vaulted ceilings and stately stone fireplace make up the Great room, Ideal for family gatherings and entertaining affairs. Featuring french doors overlooking the garden area, the room reflects a riveting relationship between the indoor-outdoor space.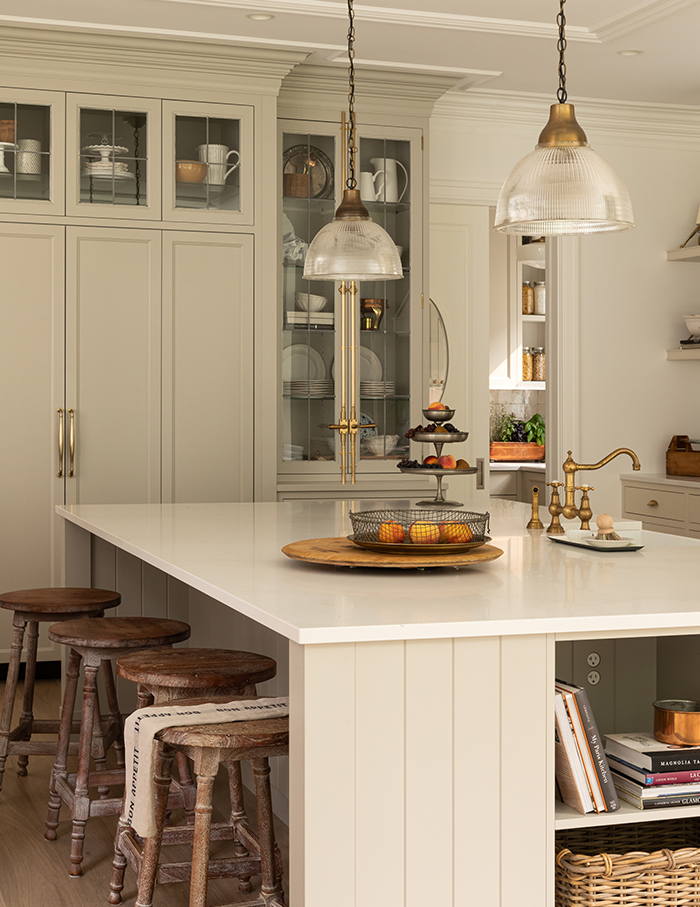 Modest muted tones handpicked for their supple antique impression are paired with unlacquered brass fittings giving the kitchen space an impression that they has been there much longer than it actually has. 
A petite pocket door beside the colossal floor to ceiling china cabinet opens into a charming butlers pantry, often purposed by the household for morning coffee, party prep and additional storage.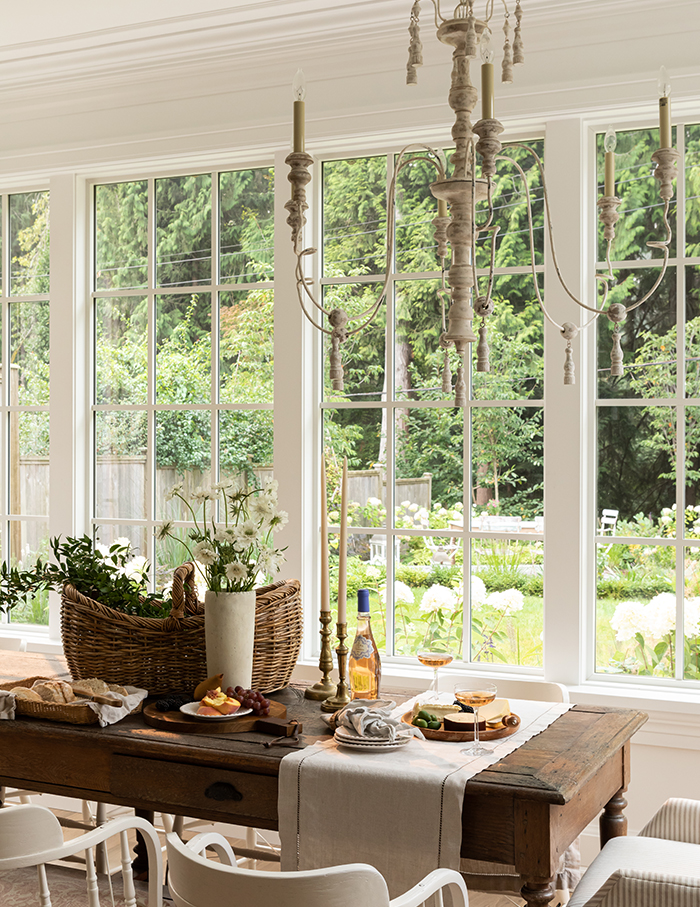 Enveloped by enticing panel windows on all sides, the informal dining room is fitted with refurbished antique furnishings. An old bakers table and repainted pub chairs upholstered in sweet floral linen chaperone a classic charm into the niche.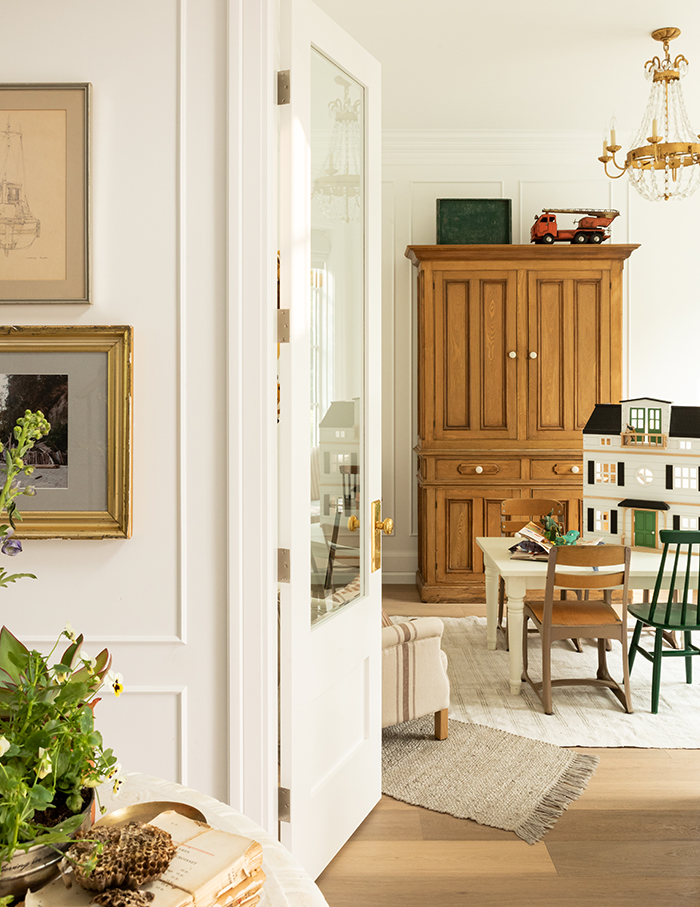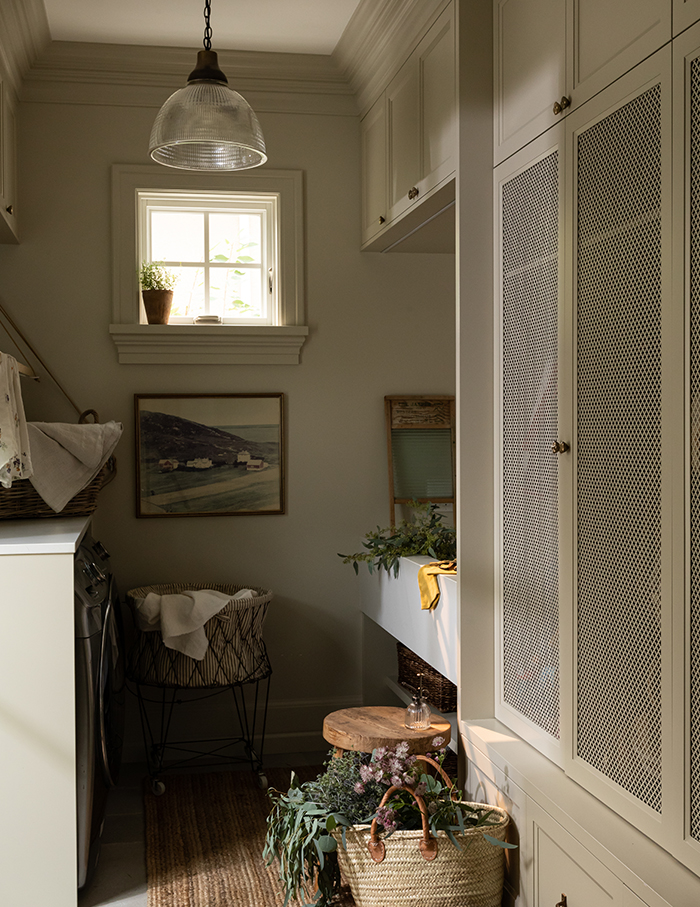 On the main floor, a dainty playroom brimming with nostalgia, a cushy home office and an intimate laundry room frame the hub of family life in the home.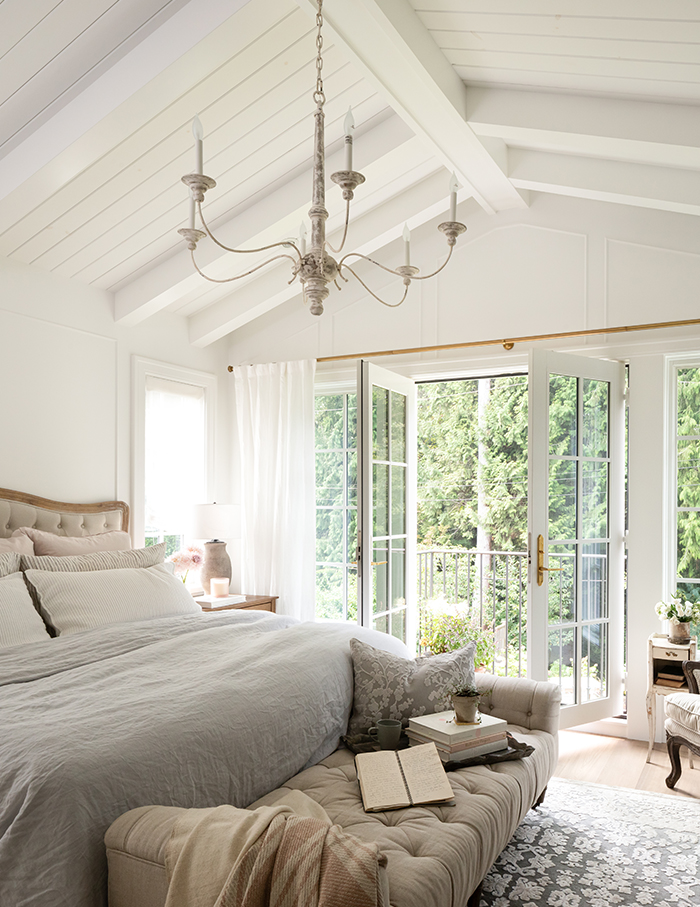 Upstairs, decked with vaulted ceiling and detailed white beams is the master suite. Tumbled marble flooring and parchment shiplap walls furnish the dreamy boudoir layered in linens.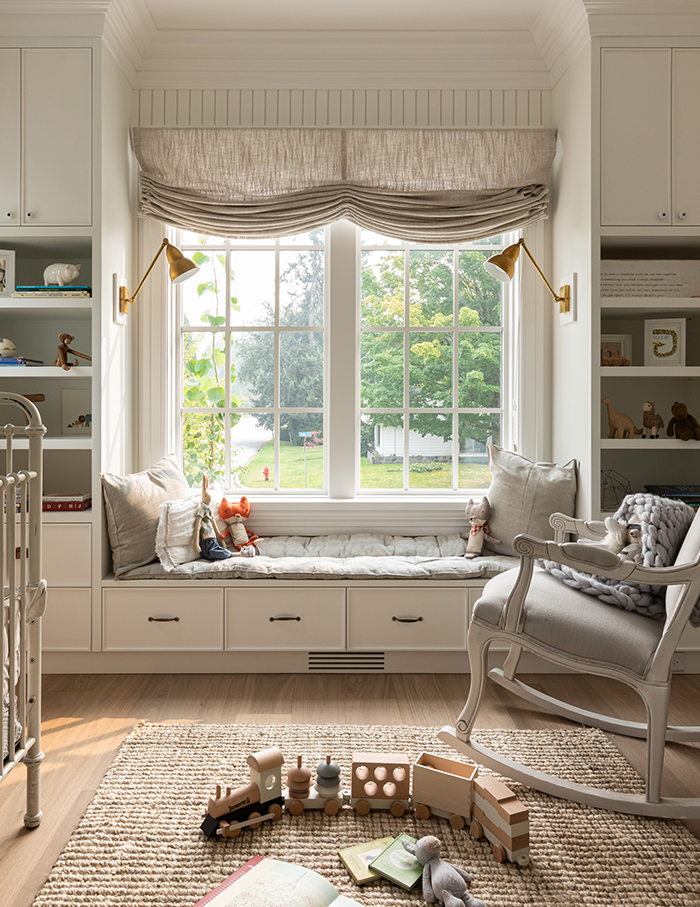 The children's rooms are cladded in twilight tones of blues, greys and whites setting a warm and inviting semblance softening the spaces.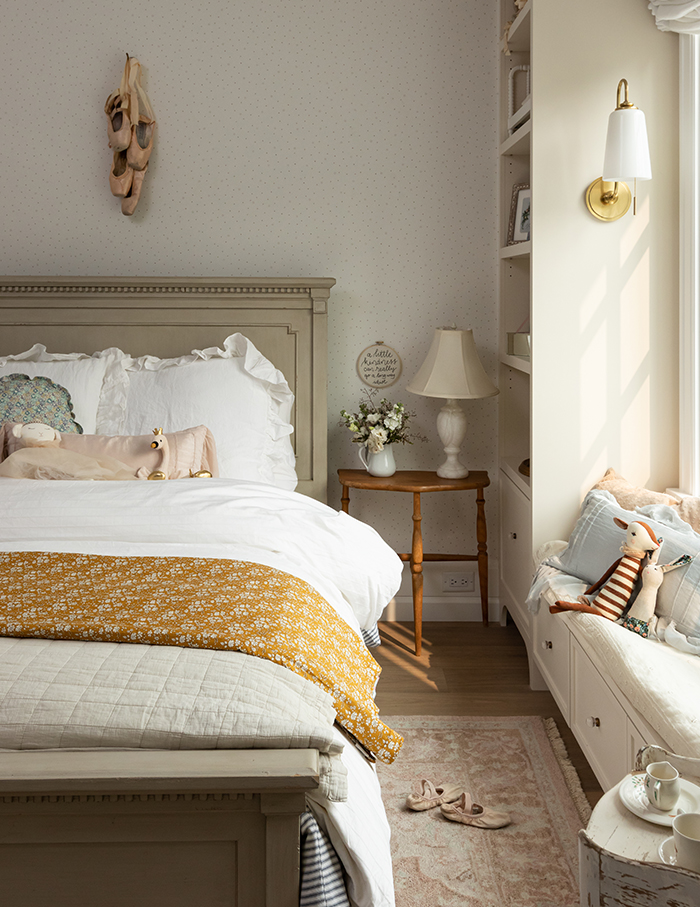 Offering her clients an elevated and effortless experience of everyday luxury, Kelly sketches a captivating blueprint as stunning as it is supportive. "Today the interiors of most homes being constructed (particularly on Canada's West Coast) are very modern. In the case of David and Kimberly Jones' home, Kelly Deck Design created a traditional interior that has a strong sense of place and ease." iterates the designer. 
Scroll down to see more glimpses of this Vancouver Home by Kelly Deck Design: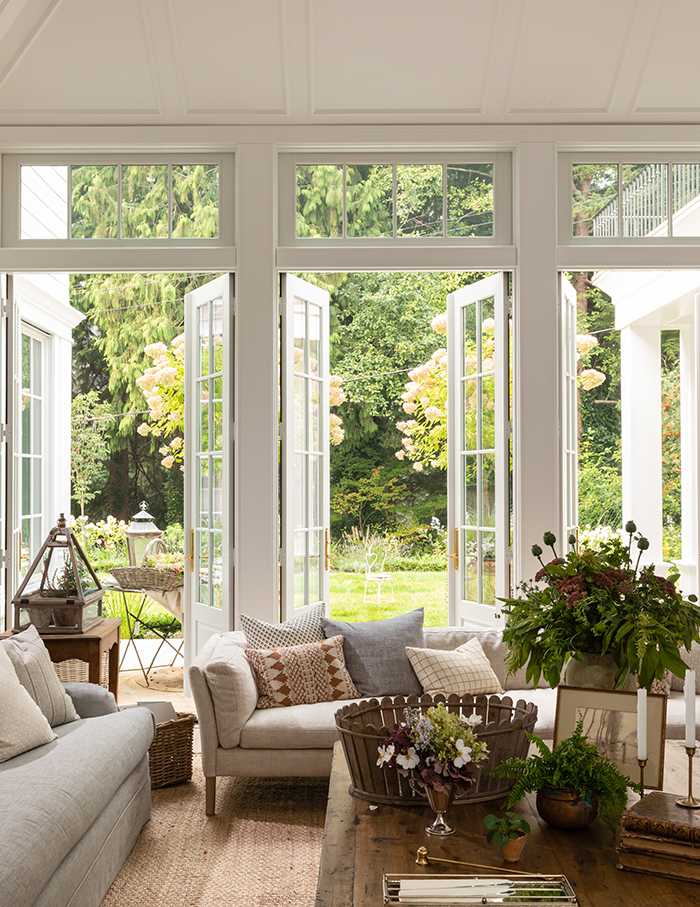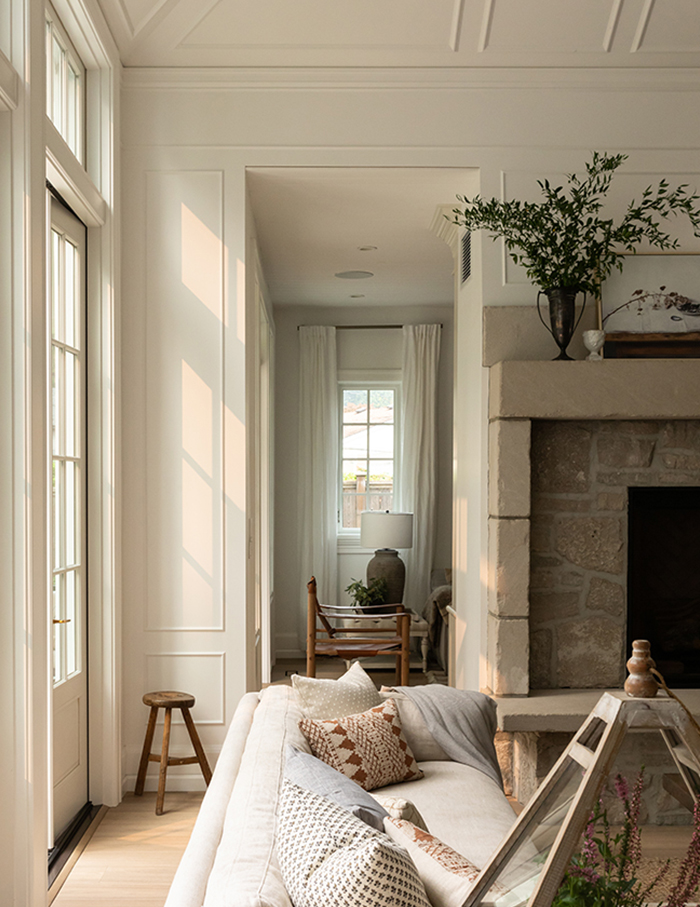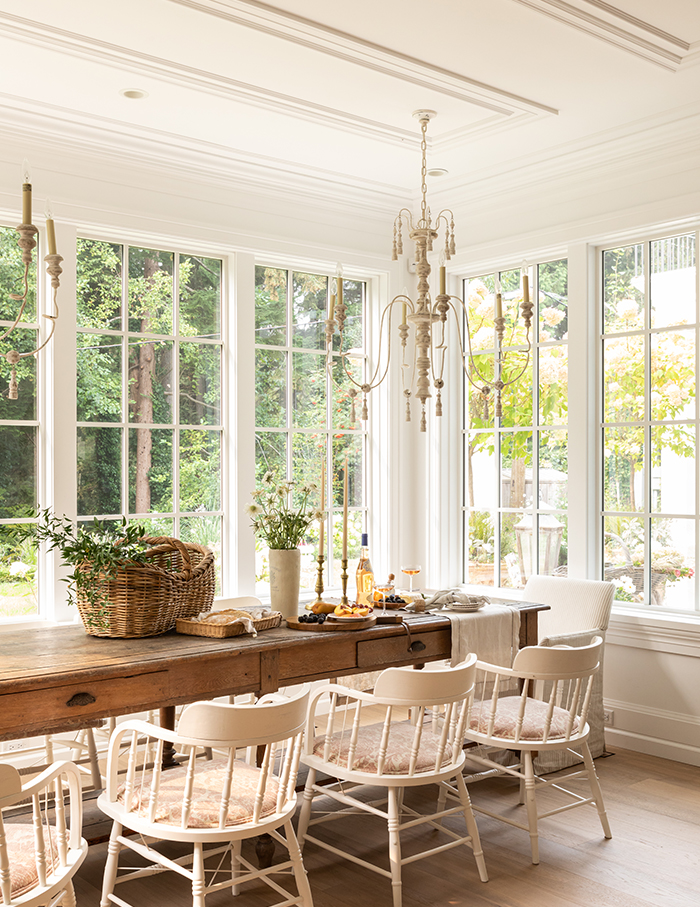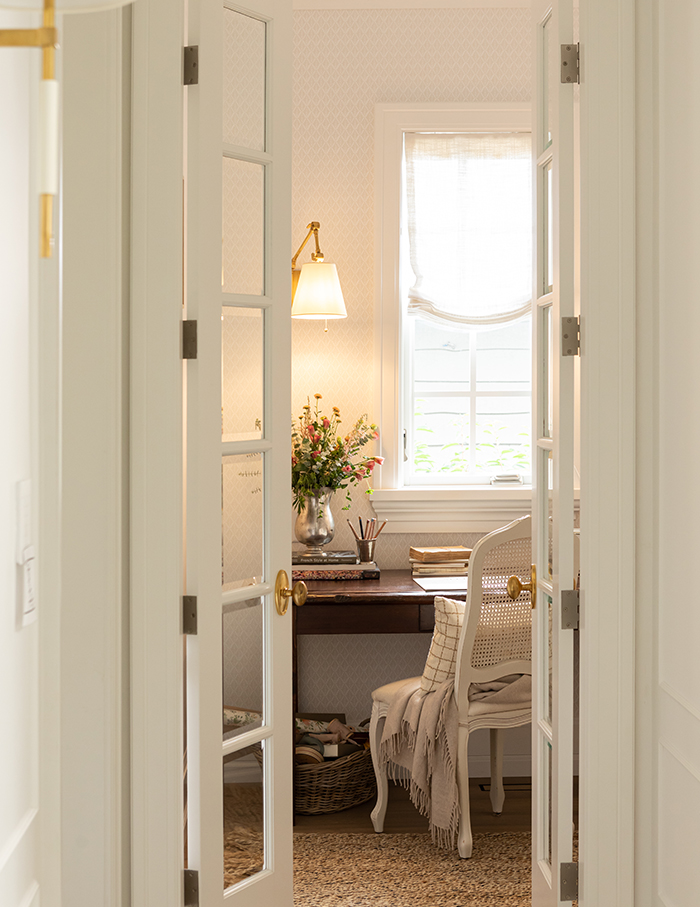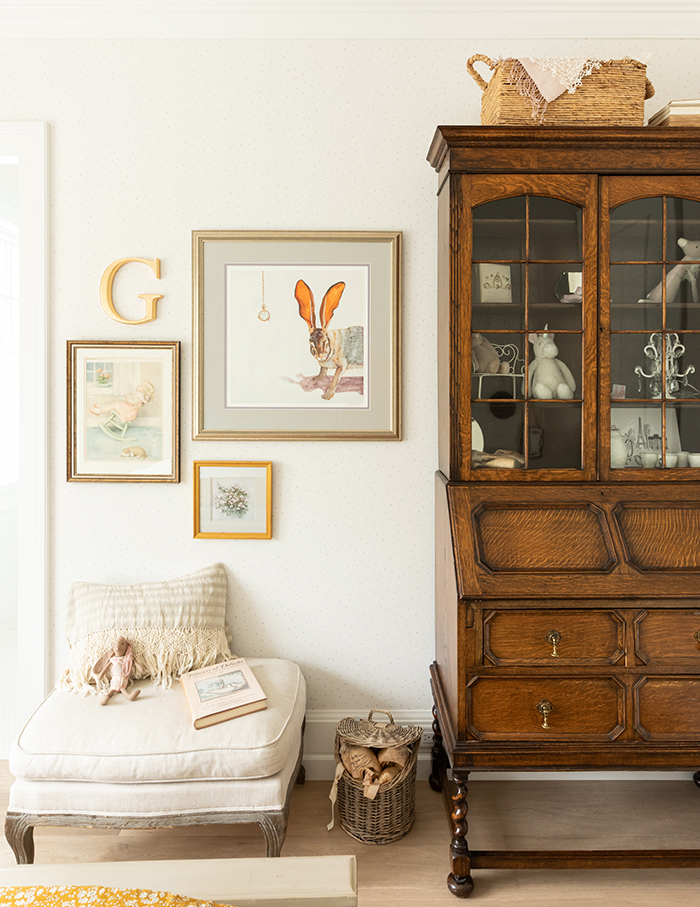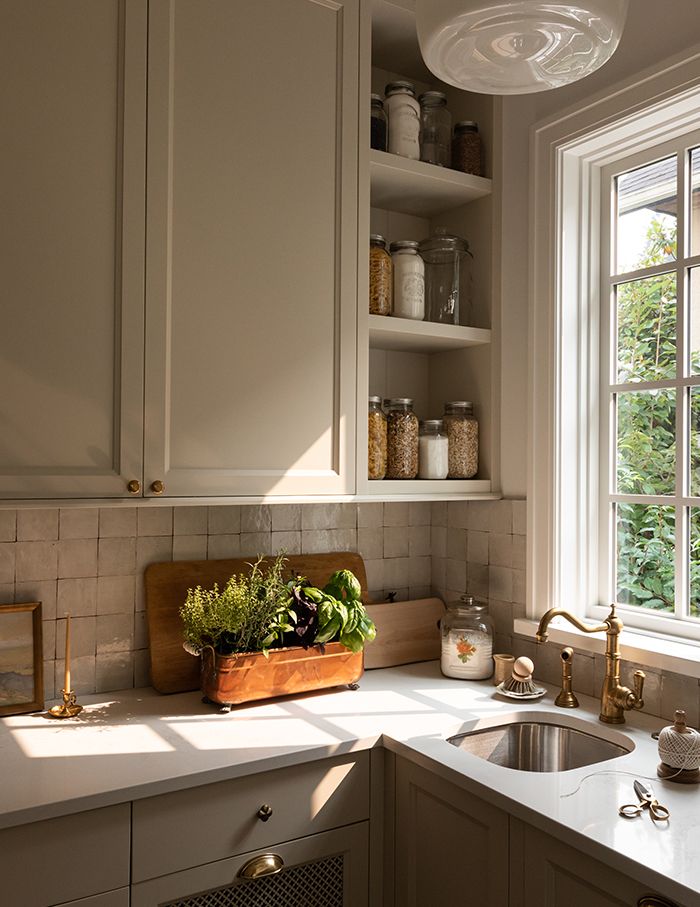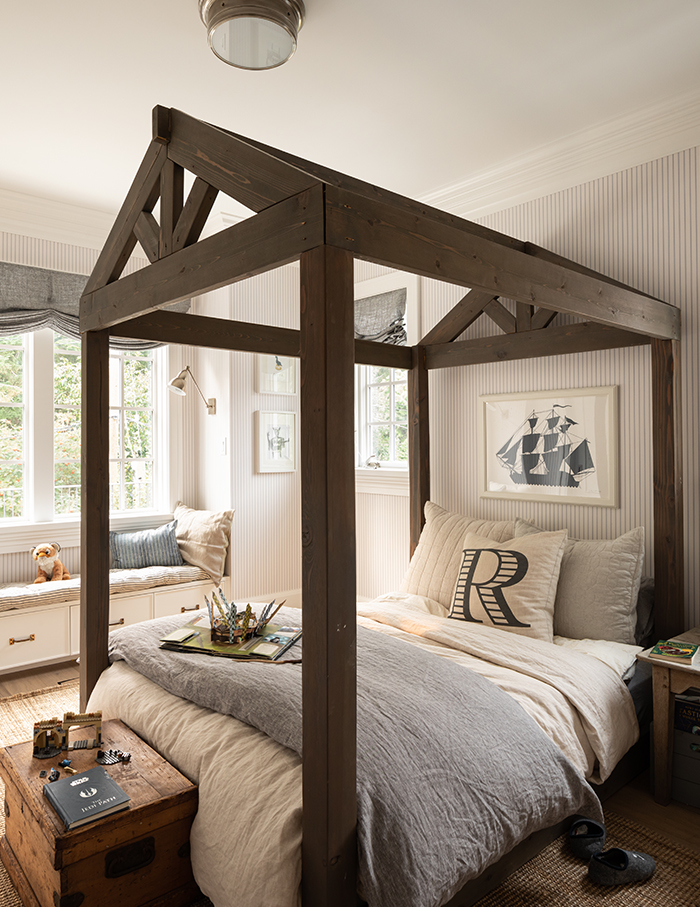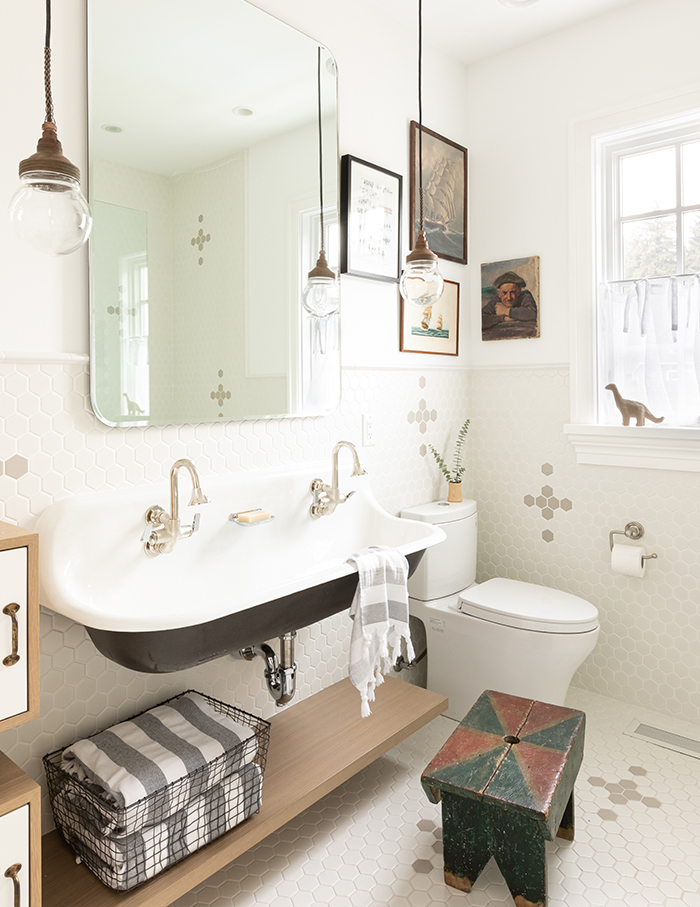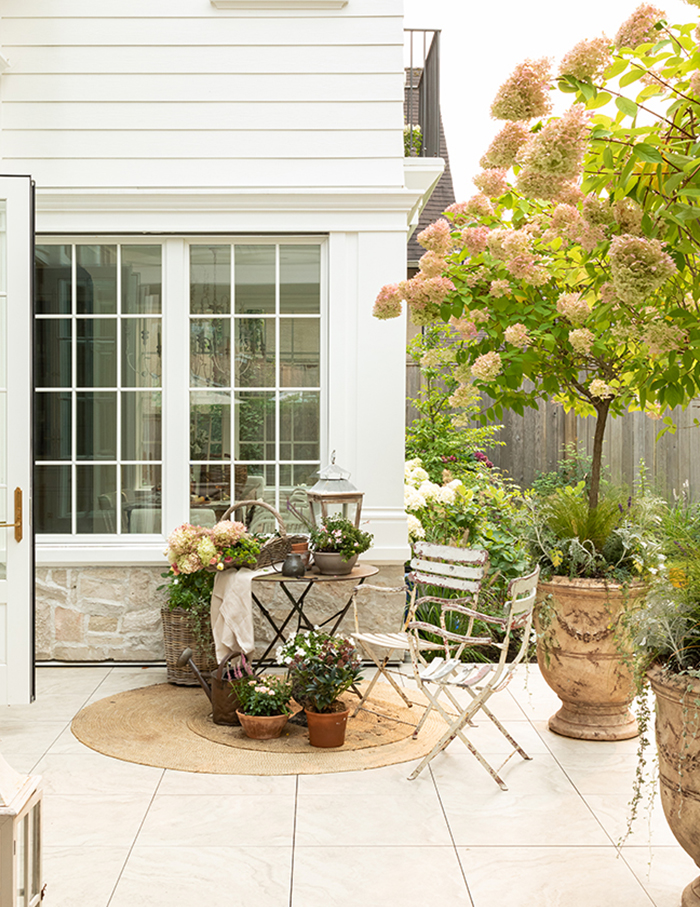 You may also like: This Chennai home by Gayatri Gunjal is a sweet medley of modern and traditional