Design
Postcard perfect home! Make your den feel cosier and cloudier with our monsoon-inspired edit of decor
JUL 29, 2022
| By Pratishtha Rana and Sneha Gandhi
The sizzling sound of rains pouring outside while a hypnotising silence tip-toes inside the home – monsoon is as delightful as it is chaotic. With a persisting desire to upgrade our homes with objects that spell warmth and quirk of the rains and rumbling clouds, ELLE DECOR India presents a truly aesthetic, inspiring and jazzy edit of monsoon-themed decor. 
Rest assured, you'll be spoiled for choice with every monsoon-themed pick!
You may also like: Date with desserts — Bookmark from our 10 luscious chocolate picks
Amoli Concepts, Cotton Slub patch work and chicken embroidery cushion cover
Made from cotton slub patch work and chicken embroidery, this textured Amoli Concepts cushion is perfect for a nautical themed decor. The freshness of the ivory, beige and blue cushion definitely stands out, making it a charming must-have!
Barovier&Toso, Hanami suspension lamps
Finished in Aquamarine Venetian crystal, the Hanami suspension lamp by Barovier&Toso is a modern exploration of the pitter-patter of raindrops. A series of simple modular bubble-shaped elements are infinitely reiterated to generate an organic, homogenous volume. Owing to the glassblowing technique and handwork, the individual bubbles, although similar, are all of distinct shapes and sizes.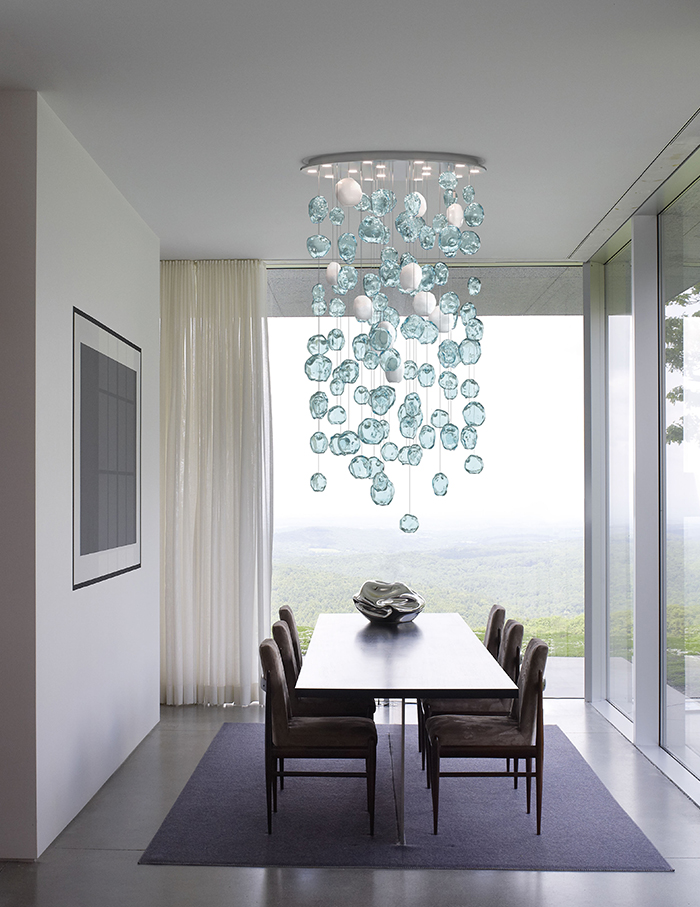 Coordonné at Nirmals Furnishings, Bank of Fish Tiles by Naturae 
An array of delicate leaf motifs imagined in lively blue shades aesthetically balance out any wooden interiors. Recreating the evergreen coastal palette, the Naturae patterns by Coordonné bring walls to life with dramatic style and intricate detail.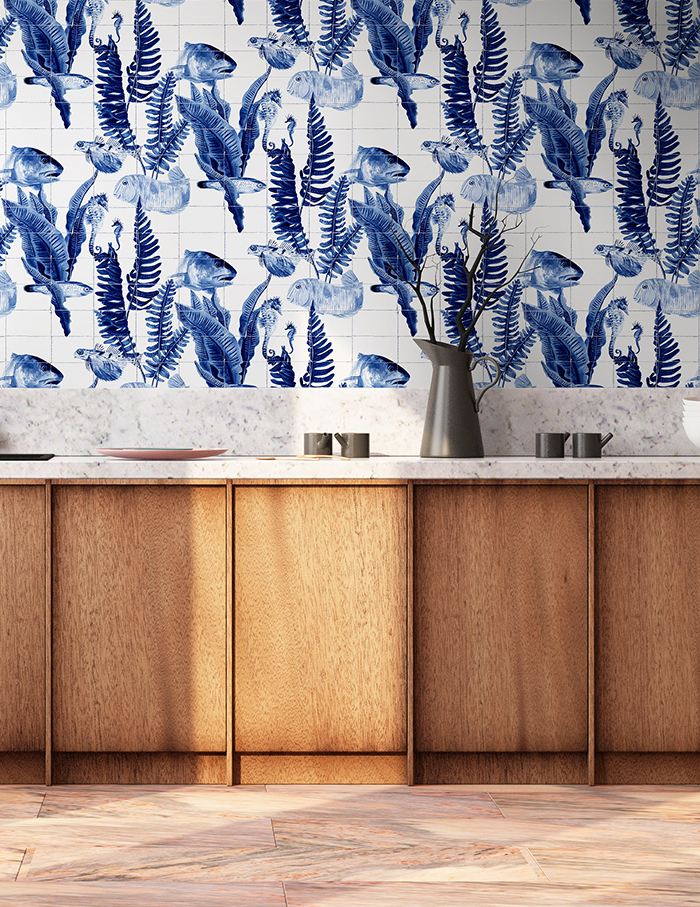 Ellementry, The Earth Ceramic Mug
Handcrafted  'Earth' Ceramic Coffee Mug is an elegant option to begin your day with an energetic dose of caffeine. The sustainable Ellementry product made in sweeping shades resembles the endless blue waters crashing over a shore in swirling patterns.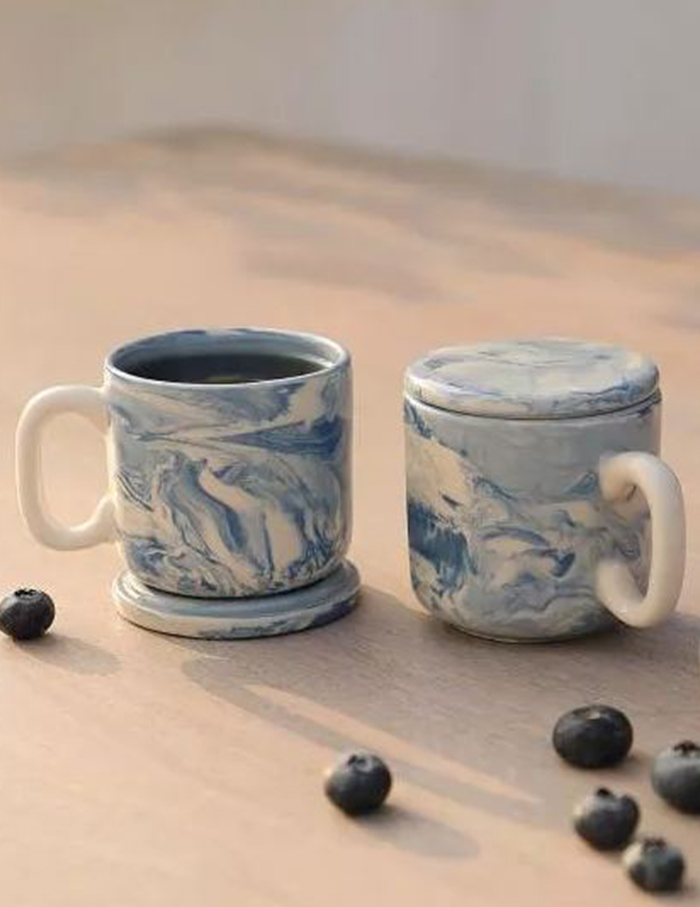 Espravo, Abstract art 
Captivating abstract art prints by Espravo, in thunderstorm and lighting hues double the drama in every room. Featuring modern, geometric strokes with a touch of intrigue and sophistication, the artwork is open to imagination, rendering a transformational impact on any ambience.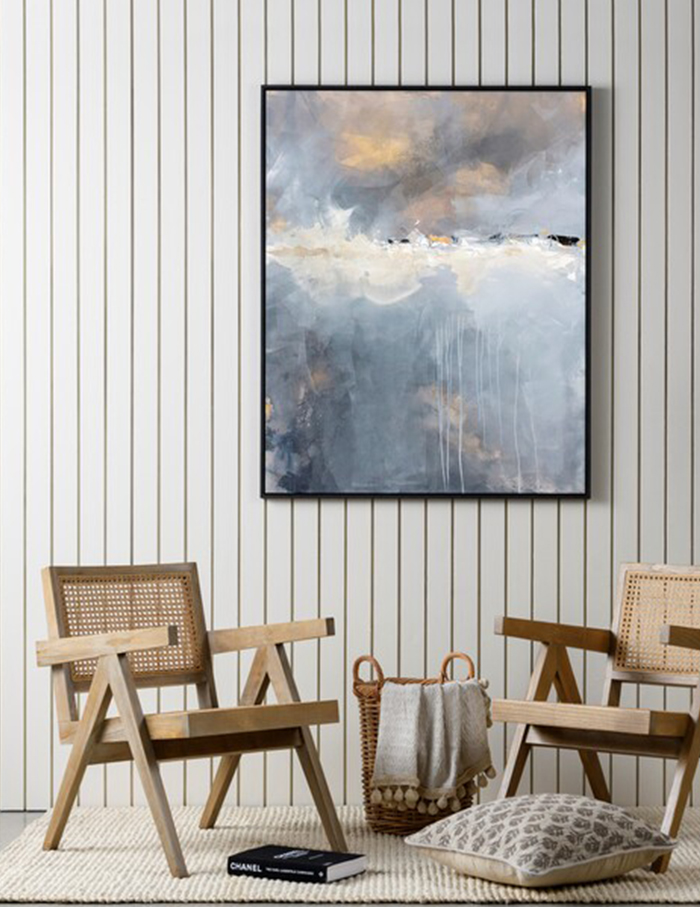 Good Earth, Silver Night Curiosity Wallcovering
The Silver Night Curiosity by Good Earth will capture a child's imagination like no other. Accentuating a baby's nursery or a kid's bedroom, sweet dreams come easy with this fluffy cotton candy clouds wallcovering, with glimpses of a peeping moon.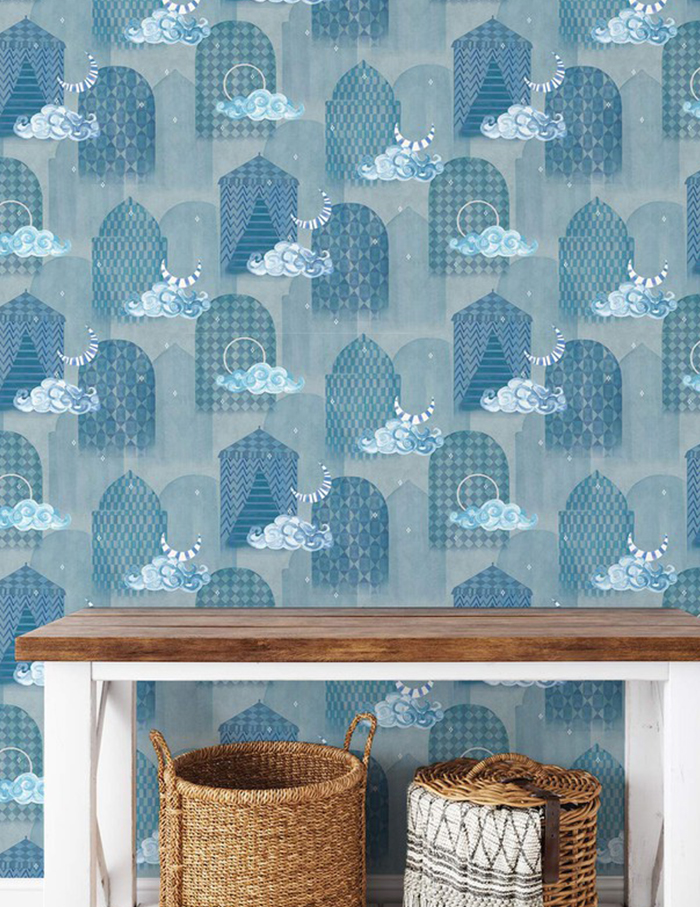 Home Artisan, On Cloud Nine Sculpture 
Cloudy with a chance of being artistic! Adding a touch of whimsy to tables or shelves is this quirky piece of decor, titled 'On Cloud Nine' by Home Artisan. Made of high-quality resin, the playful accent instantly evokes an elated feeling.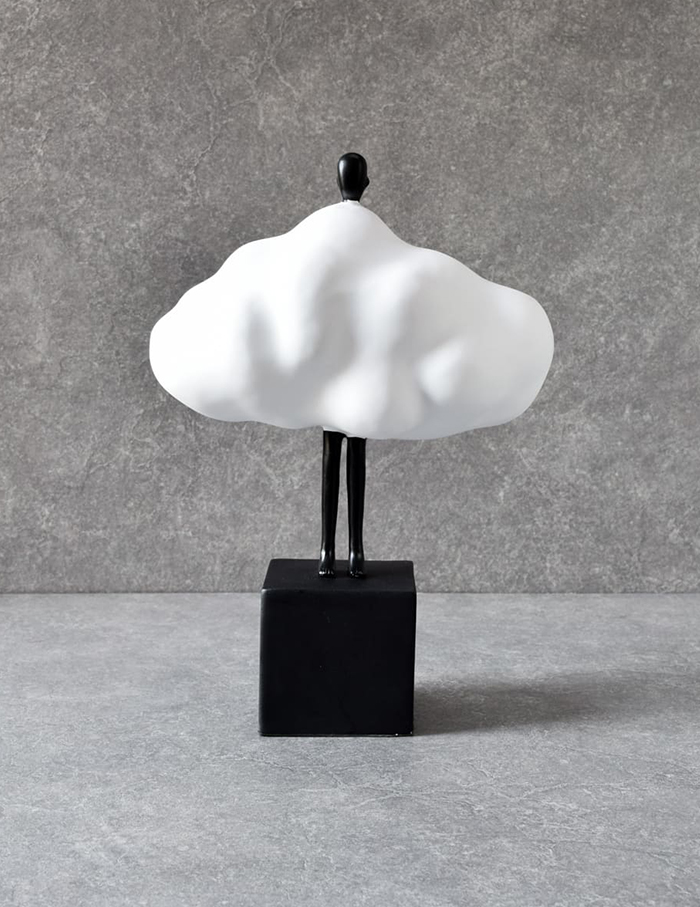 Jaipur Rugs, Confetti rug 
In the dreamworld of animated characters, illustrated fishes are super popular and for good reason. The adorable aquatic animals adorn the vibrant Confetti rug by Jaipur Rugs promising a fun adventure underwater while piquing the imagination of little ones.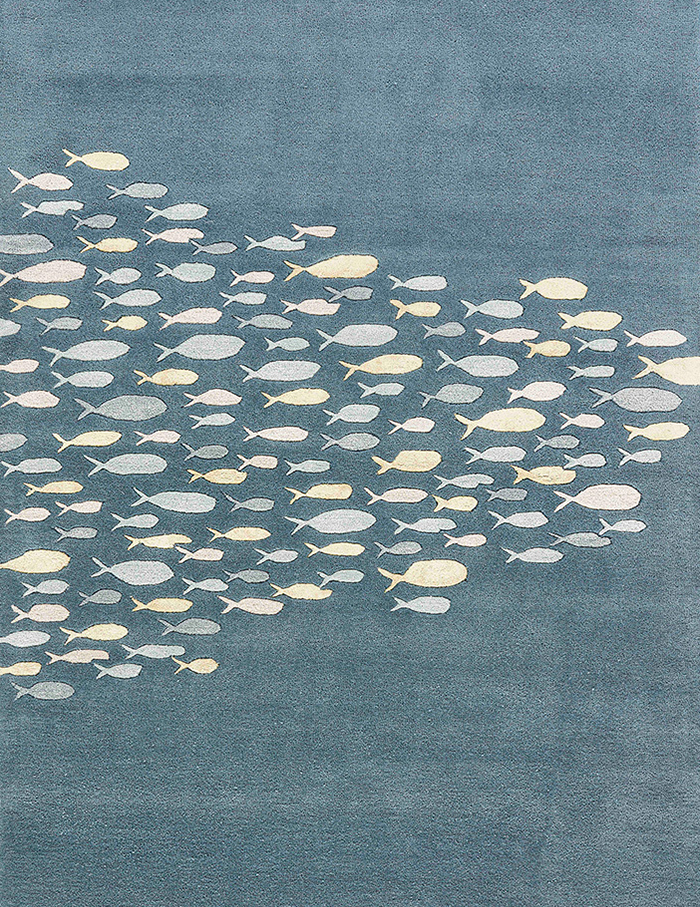 Jaipur Rugs, Reminiscence rug
The Reminiscence rug by Jaipur Rugs celebrates the quaint architecture of a silent midnight view in the city. Through a cascading veil of rain, the monuments and greenery reflect the subdued beauty of the urban fabric and streetscape.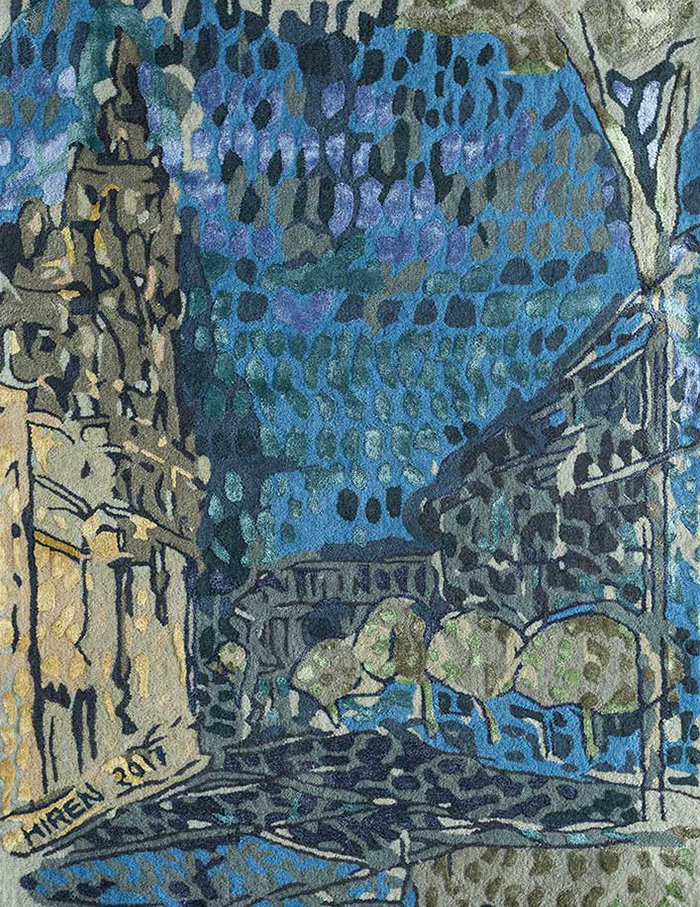 Junekeri Homes, Neel Handwoven Rug (Indigo)
The handwoven Neel wool rug by Junekeri Homes shines in a bright, indigo blue on a white colour base. A braided pattern binds the seamed edges for a modern finish along with detailed embroidered with elaborate distressing for vintage character.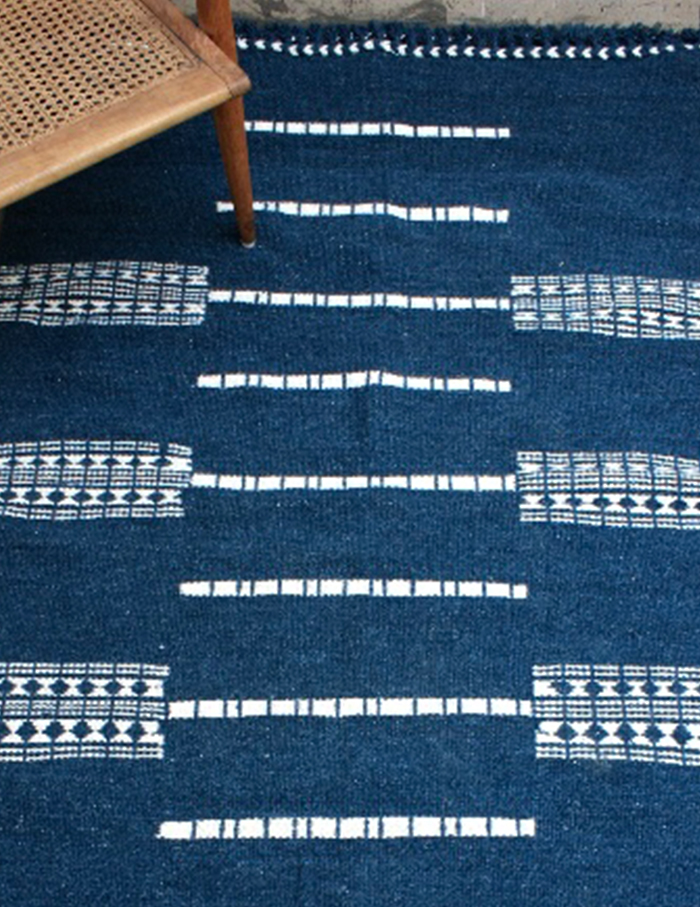 Kalakaari Haath, Candy Floss Clouds
The focused aesthetic of the Candy Floss Clouds by Kalakaari Haath can immediately brighten any corner of the home while urging one to take a moment and enjoy the little things in life. The vinyl-based wall designs include three decals of the cloud, birds and the smaller proportional clouds.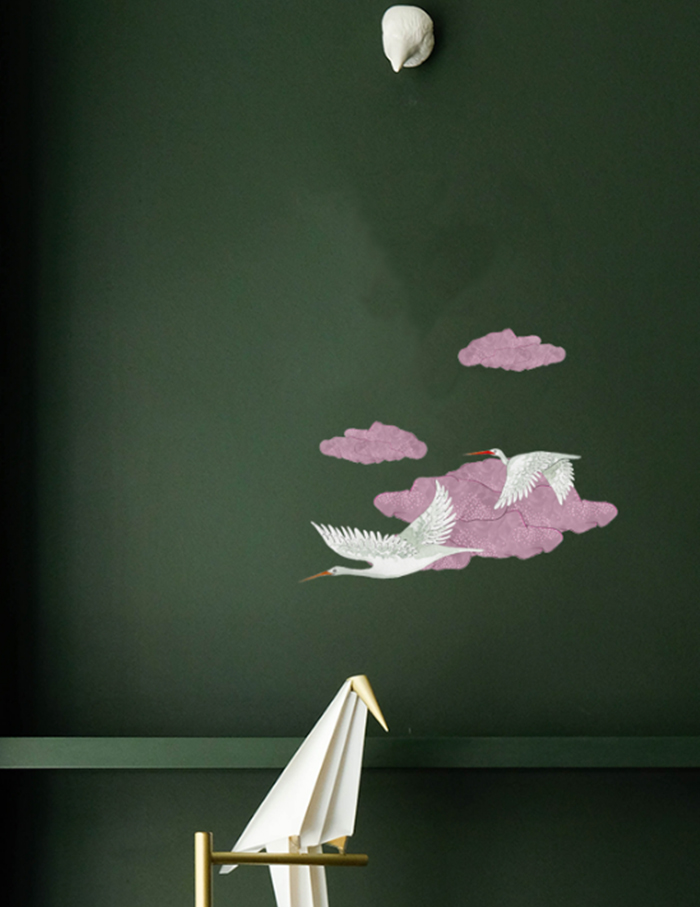 Perennials, Elements Blueberry upholstery
Who thought cloud-inspired upholstery can be so fun and enduring? The acrylic fabrics come in a diverse range of colours and themes and are completely solution-dyed and fade-resistant. Needless to say, Elements Blueberry by Perennials seamlessly blend with any coastal coloured interiors.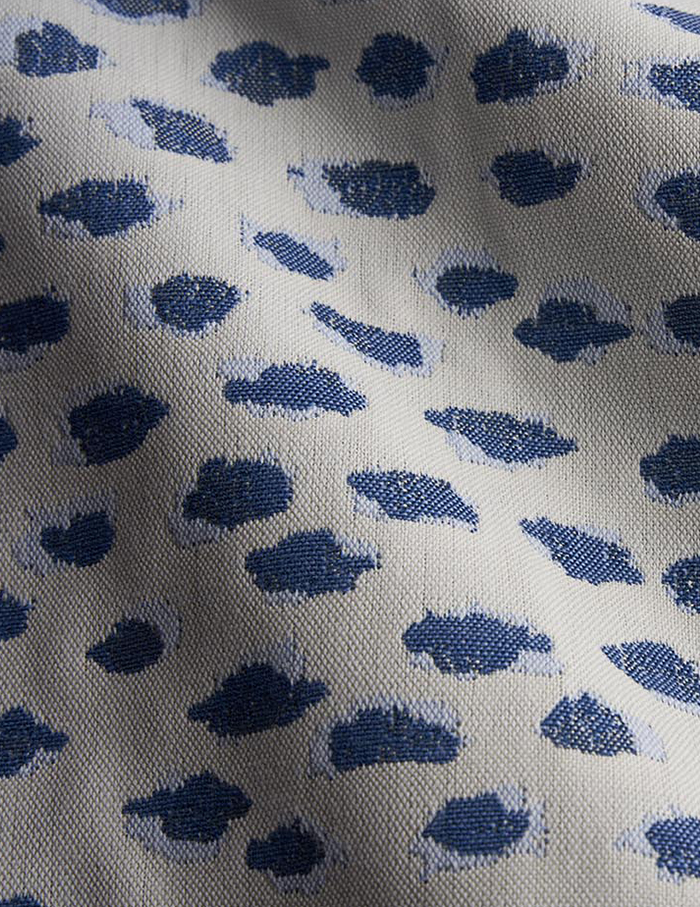 Rad Living, Aqua Amber Scented Candles
With fresh top notes and musky base notes, the Aqua Amber Scented Candles combo by Rad Living is inspired from the playful and peaceful days at the beach. The cobalt blue colour is reminiscent of the rich hues of the seas and oceans.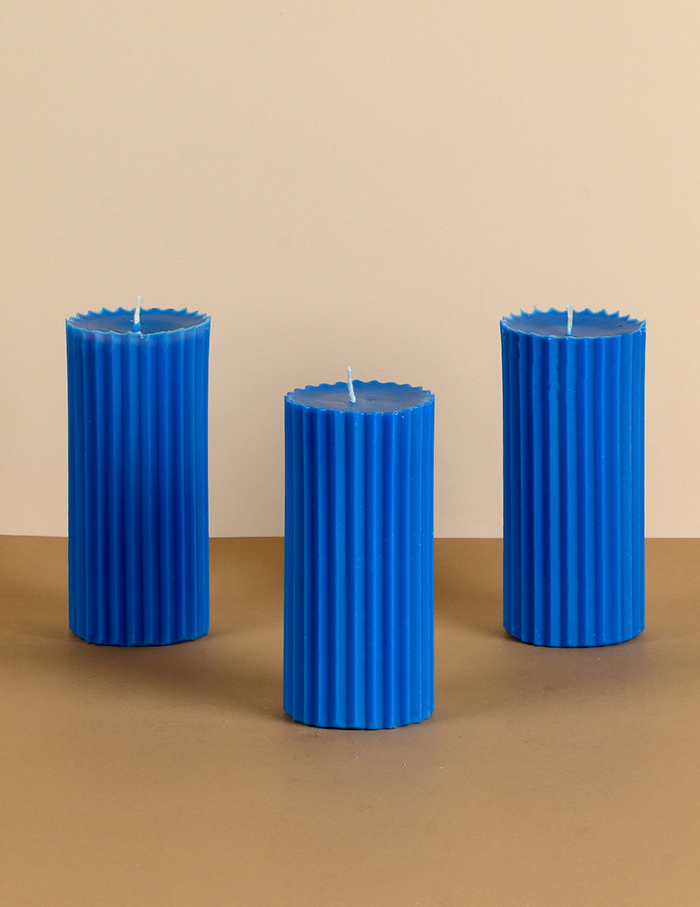 Sanjyt Syngh, Thinking Aloud Cloud table
The Thinking Aloud Cloud table is a part of a new metaverse series of furniture by Sanjyt Syngh. Born out of curiosity to create a bold design language, the diverse furniture range aptly reflects Sanjyt Syngh's love for all things quirky. The colour options include Very Peri, Candy Yellow, and Lipstick Red.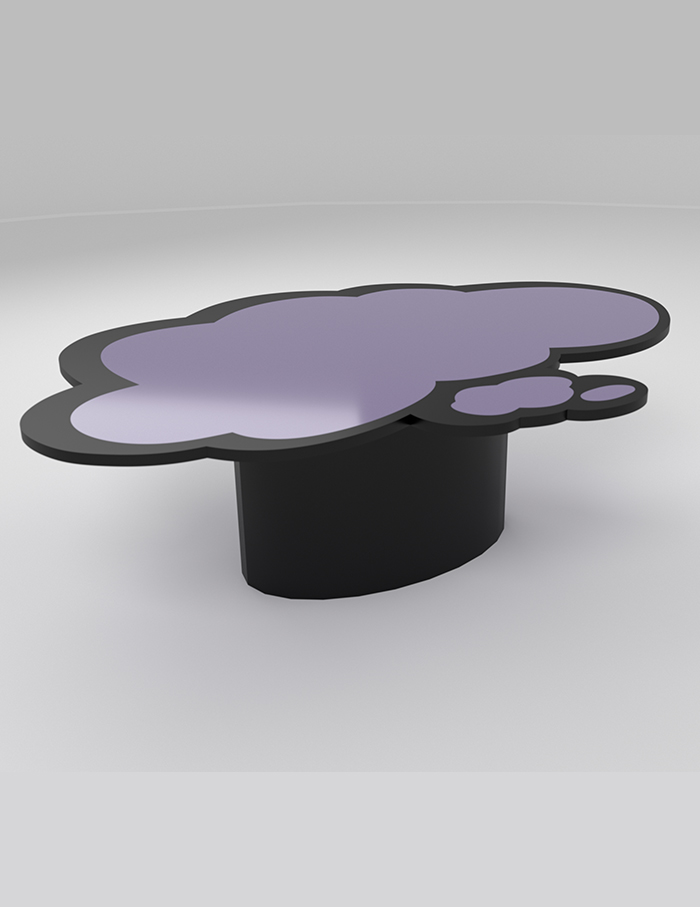 SIEGER, Porcelain Ciel Bleu Set
Like the famous cloud designs of the Belgian painter René Magritte, the Ciel Bleu collection is all about harmony. The twelve-piece limited edition tea set from SIEGER by FÜRSTENBERG represents exquisite craftsmanship. The sky blue colour is softly enhanced by a 24-carat gold rim, with the undersides of the plates also decorated with gold.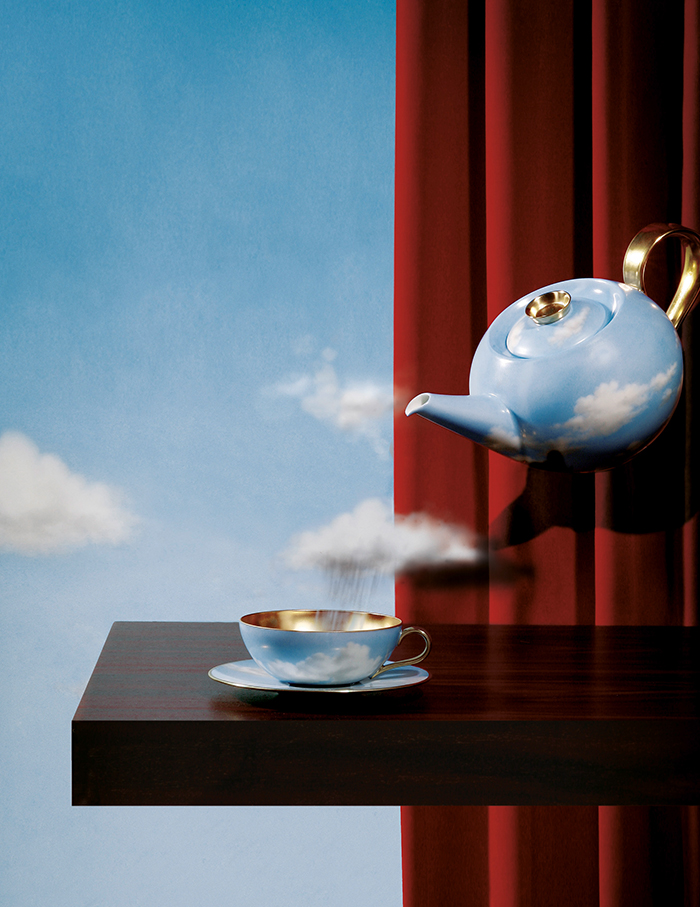 Design ideas don't end here! You must check out this seriously fun and luxurious pet collection by Gucci