Design
What's cuter than pets? Pets in the Gucci Pet Collection!
JUL 24, 2022
| By Twinkle Tolani
There is terrific news for pet parents! The legendary brand whose name Gen Z uses synonymously with fancy and highly-fashionable, Gucci, has unveiled a spanking new pet collection.
Easy on the eyes and even easier to covet, this collection for the pets is a sumptuous offering of leashes, apparel, feeding bowls, luxurious made-to-order couches, and much more. With brilliant craftsmanship and an uncompromised material range, it would not be a stretch to say, a pet adorning the Gucci Pet Collection has the power to transform streets into runaways.
You may also like: Celebrities and their pets—Celebrate Valentine's Day 2022 with your paw-fect soulmates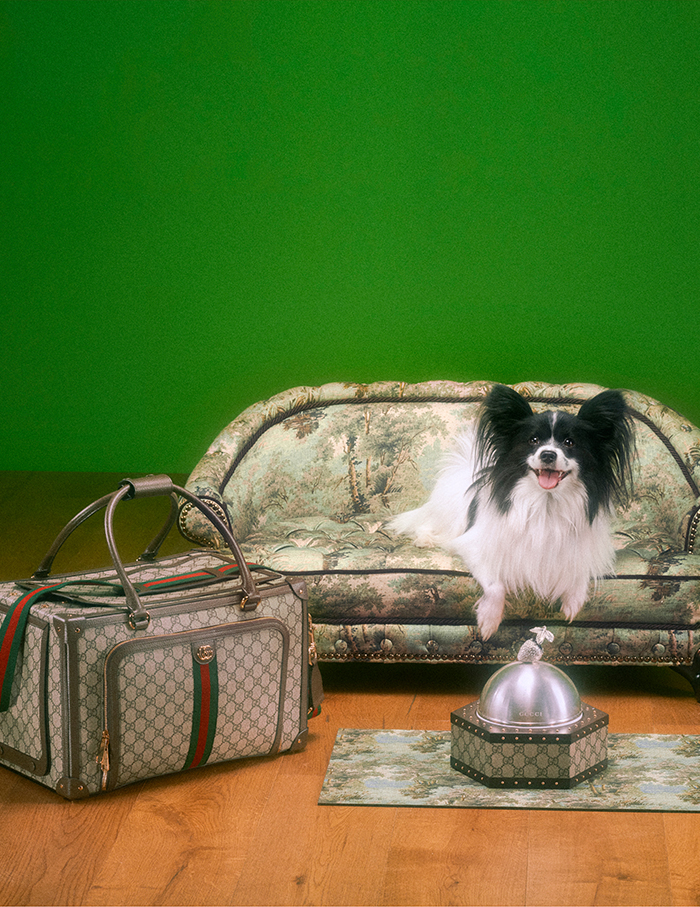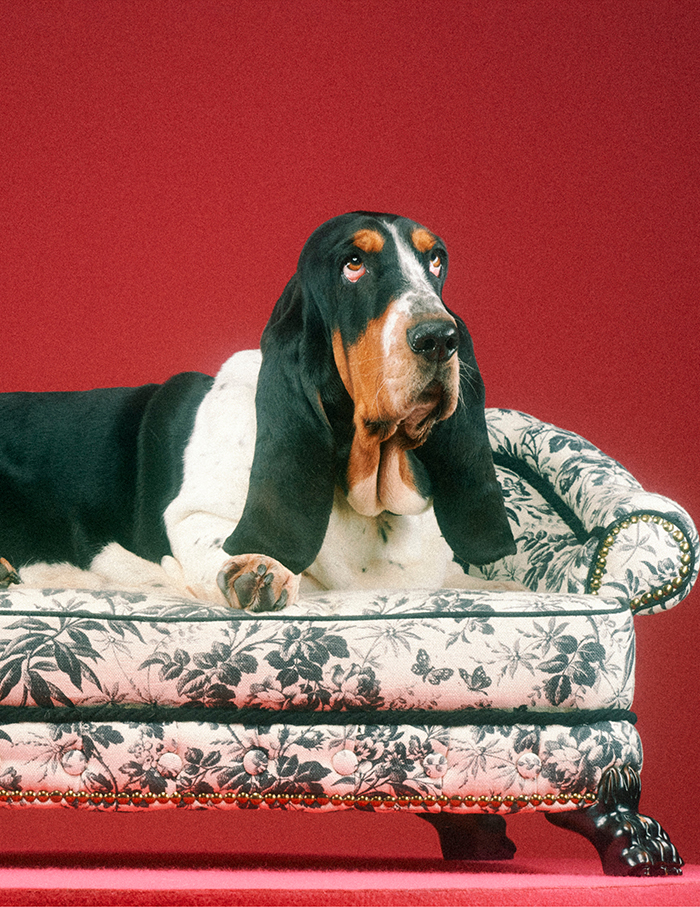 The saga of the beloved logo continues….
Yet again, imbuing finesse and class with many of the house's signature motifs, this pet collection has gifted pet parents an unbridled paradise. Collars and harnesses in plain leather, GG canvas, Web stripe, or the Herbarium or all-over geometric G print, and embellished with details like the Interlocking G logo or studs are bound to make fashion fans' hearts leap with excitement.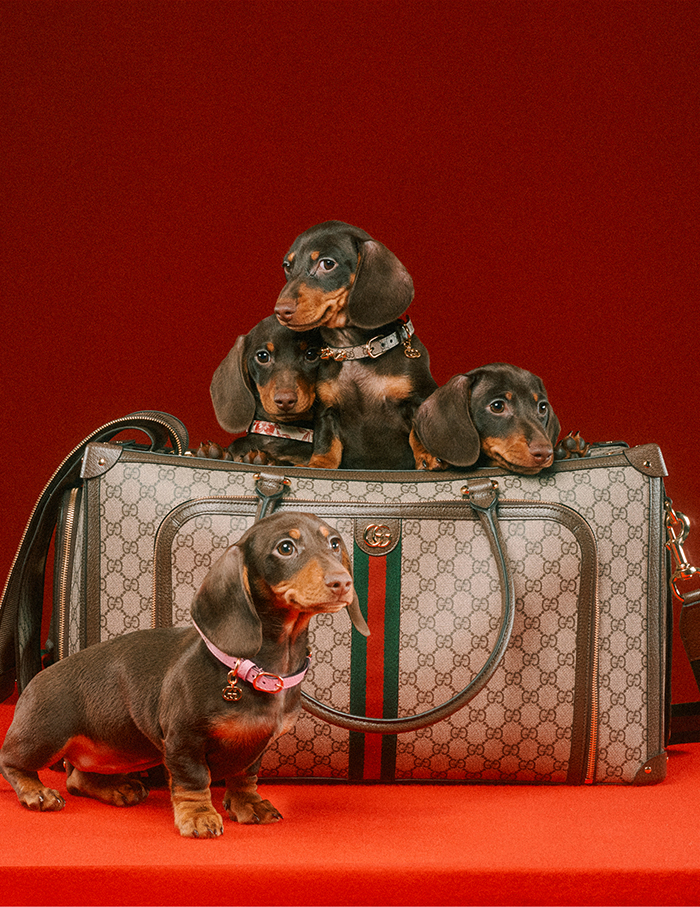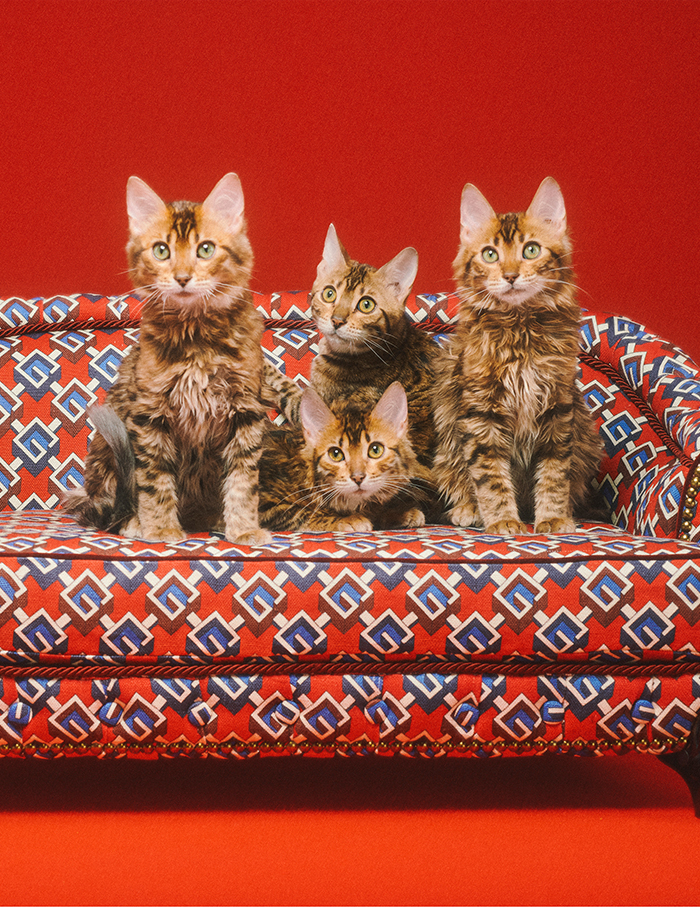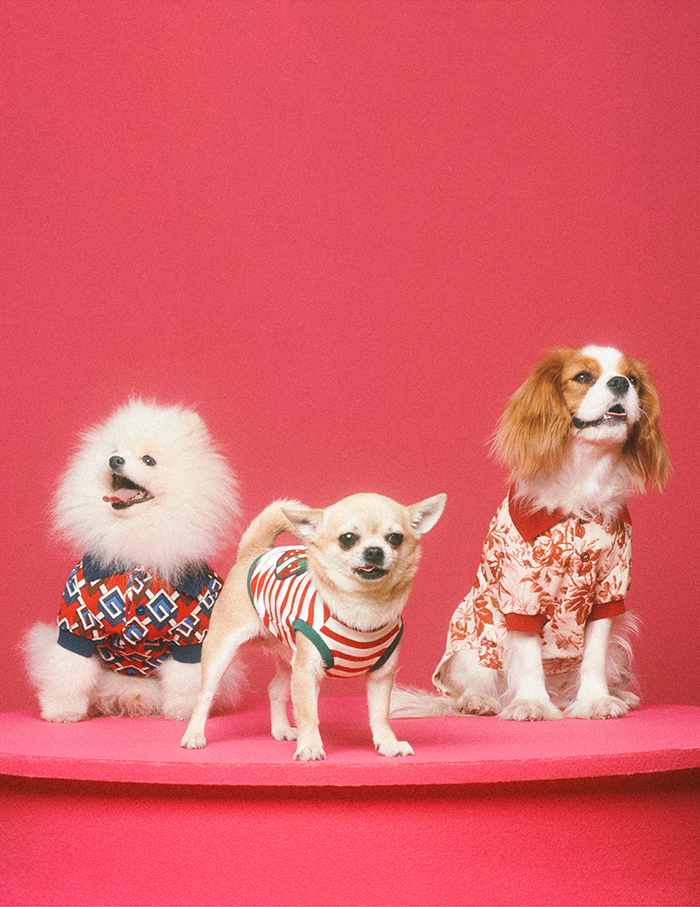 What's in the Gucci Pet Collection?
Leashes in varying lengths and widths, bag holders, and Air Tag cases are all available in the same materials and motifs to coordinate or mix and match. Made-to-order miniature couches for pets to lounge, feeding bowls with various Gucci prints, cloches to cover bowls with, hard-sided cases with removable ceramic bowls and handles for easy transport, and coordinated feeding mats double up as home decor accents without a hiccup. 
For pets (and pet owners) bitten by the travel bug, plush carriers in GG canvas open an oh-so-stylish quality. There are little things more awe-worthy than pets dressed in clothes. Polos, t-shirts, knitwear, and coats, in a cheery palette and playful, signature motifs like all-over strawberries and hearts to Interlocking Gs and the classic monogram, are also included in ready-to-wear.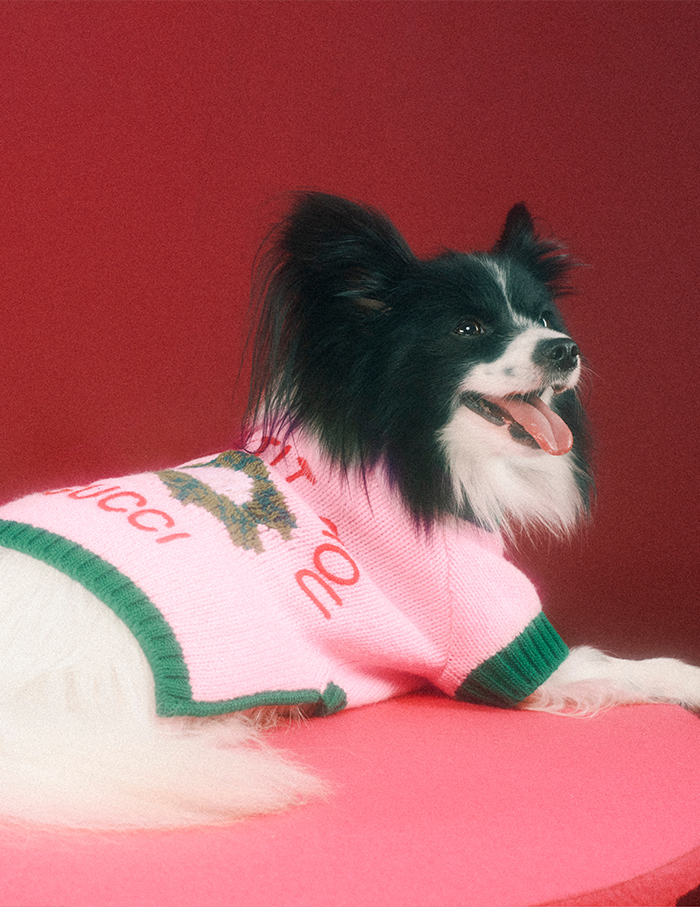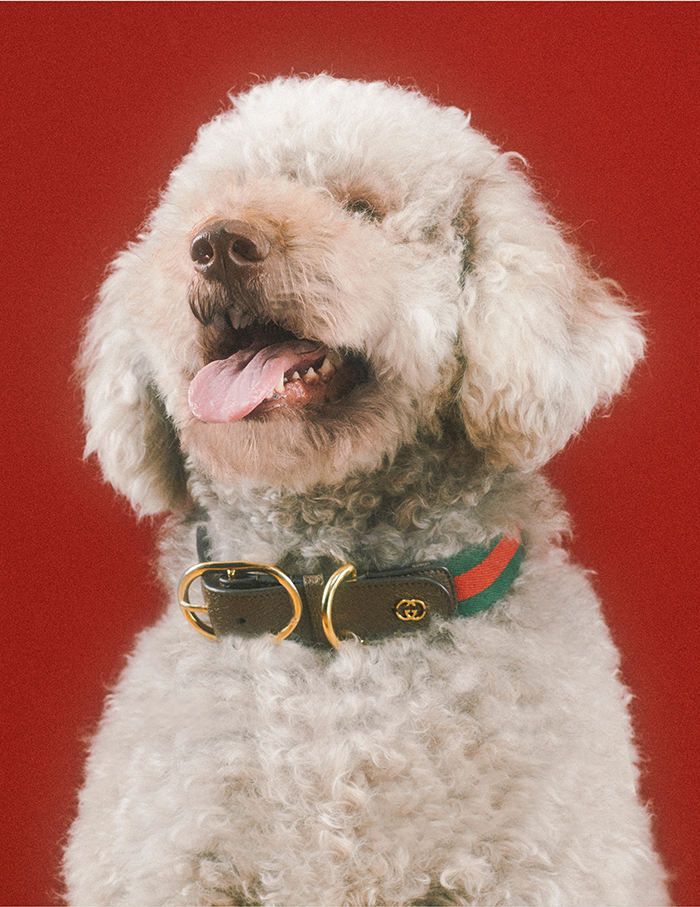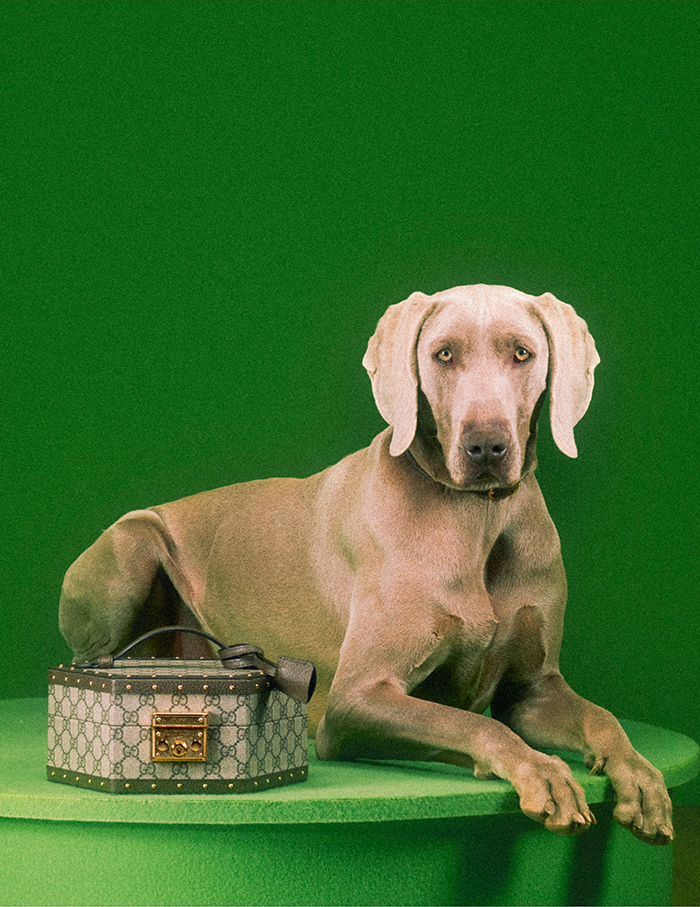 Pledge to slay and stay sustainable
Demetra, Gucci's groundbreaking material, unveiled in June 2021 after two years of in-house research and development, is soft, durable, and made from animal-free raw materials, primarily from renewable and bio-based sources. 
An outcome of the mammoth brand's desire to explore materials for the future and propagate sustainability, Demetra is manufactured entirely in a Gucci factory in Italy. Its flexibility and supple finish are attributes courtesy of using the same processes for tanning. Along with this innovative material, the Gucci Pet Collection also has items in recycled polyester and cotton.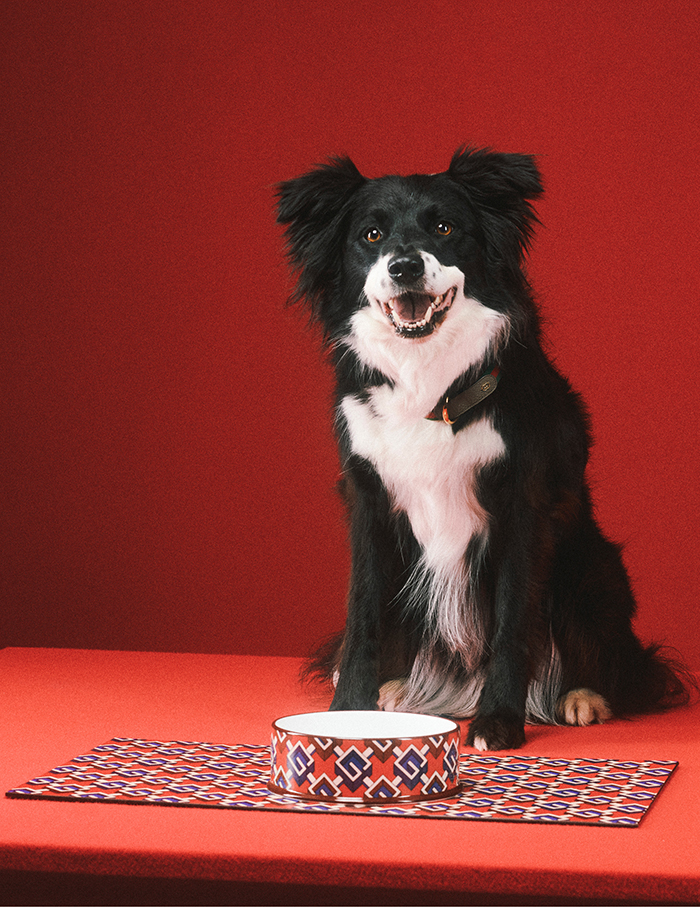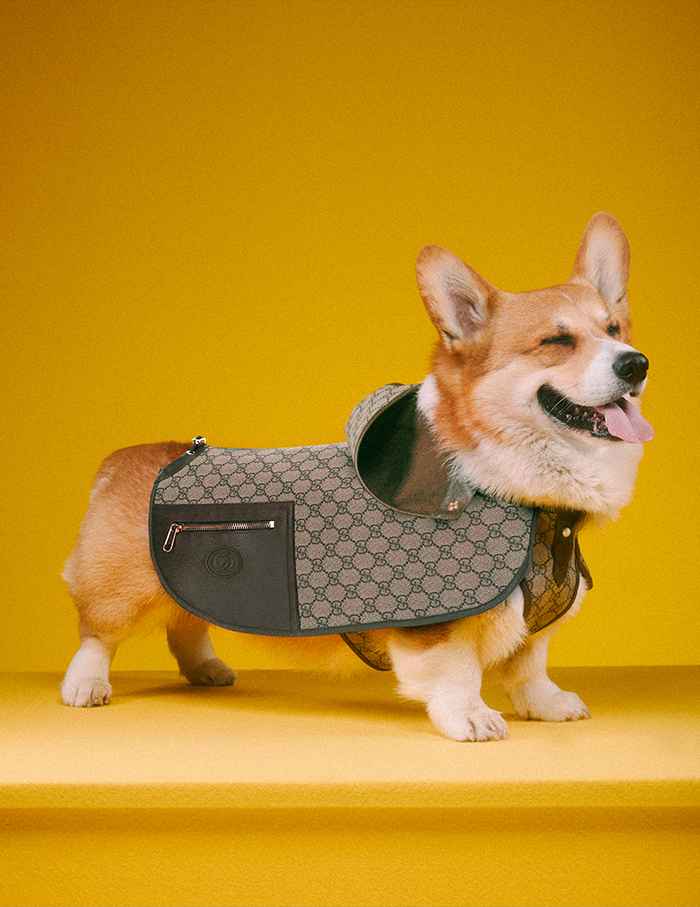 The Pet-o-shoot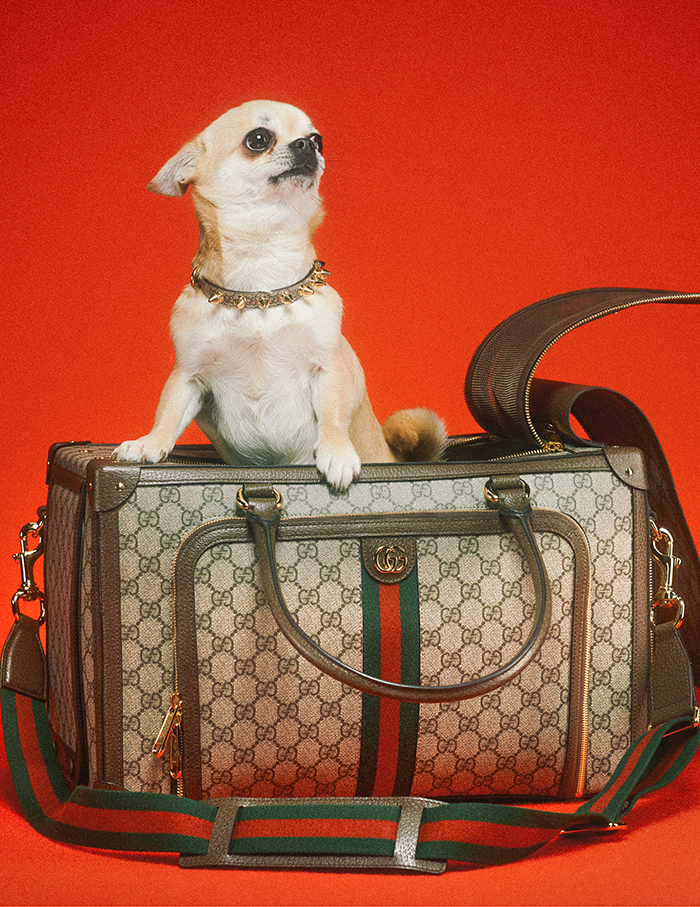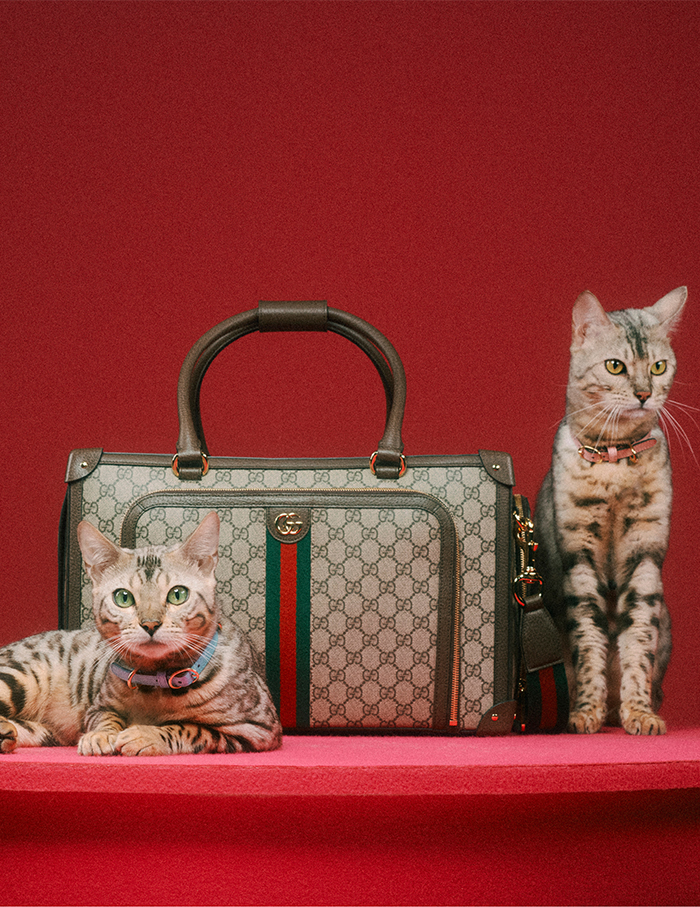 Envisioned by art director and photographer Max Siedentopf, the photoshoot for the collection employs the evergreen and nuanced retro theme. Coming together like a 'dream-like patina', a cast of dogs and cats of various types and sizes, wearing pieces from the new collection set against clean and vibrant backgrounds adds the right amount of fun to the photos.
With each animal's personality making it through clearly, the brand's underlying vision of individuality receives an effortless representation. 
You may also like: Date with desserts — Bookmark from our 10 luscious chocolate picks