Design
Think Wild, Drink Wild: PCO cocktail bar imagined by Minnie Bhatt is Lower Parel's next enigmatic place to unwind at
AUG 18, 2022
| By Shrimohi Shah
Visualize this, a speakeasy cocktail bar with a very inconspicuous entrance without any signage — PCO in Lower Parel, Mumbai offers exactly that! PCO that stands for Passcode Only models a stealthy entrance from the back end, making its way into an intoxicating 'Secret Garden.'
Designed to perfect details by Minnie Bhatt of her eponymous design studio Minnie Bhatt Design, adventure, freedom, exclusivity and privacy are rather distinct moods captured inside the truly magnificent walls of the 'Pass Code Only' open-air cocktail bar. 
You may also like: La Pôz Place — Imagined by Minnie Bhatt, this Mumbai restaurant in the buzzing Kala Ghoda embraces a European interior story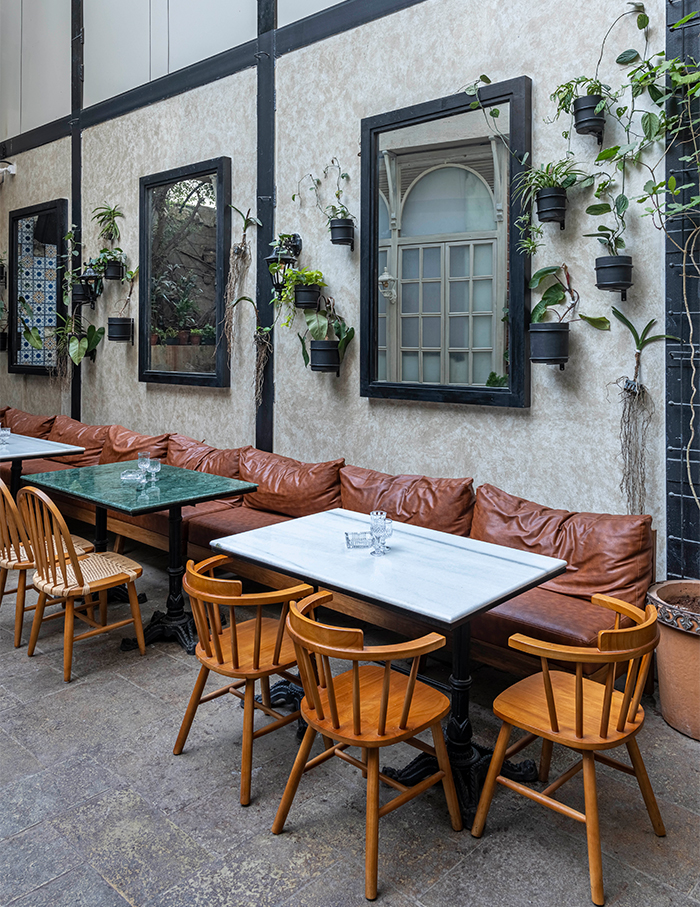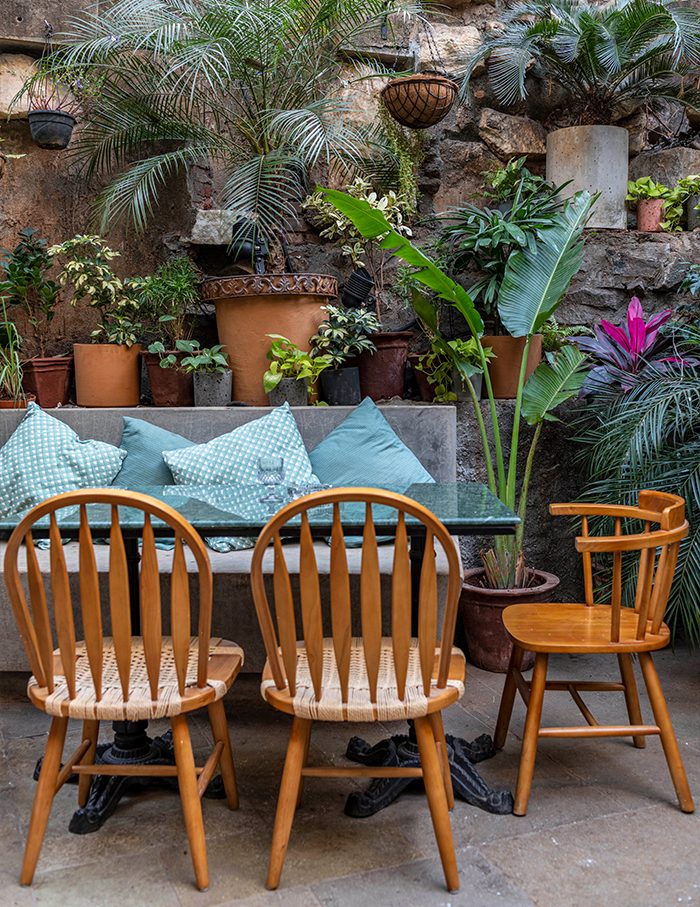 Speakeasy- The Concept
The 'Secret Bar' concept, also known as 'Speakeasy' primarily came from the Prohibition Era in the United States when the sale, manufacture, and bootlegging of alcoholic beverages were illegal. Hence, patrons 'speak easy' or quietly while in public regarding the secret bar.
Dive into the interiors by Minnie Bhatt
This quirky, upscale bar in South Mumbai is curated based on the vibe her clients Radhika and Rakshay imagined from the very beginning. 
Perched across a stately stretch of 3,000sq ft, PCO houses an open-to-sky passage with a natural rocky wall embedded with nature, a truly out-of-the-world open bar, and a private dining area with glass exteriors to give the patrons an ambiance that's naturistic, calming and breathtaking.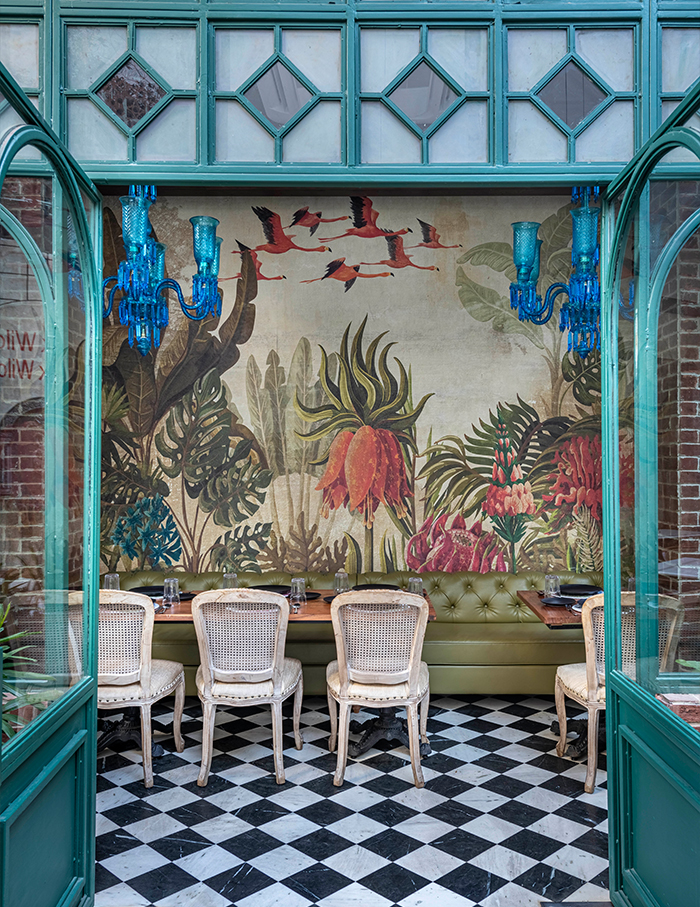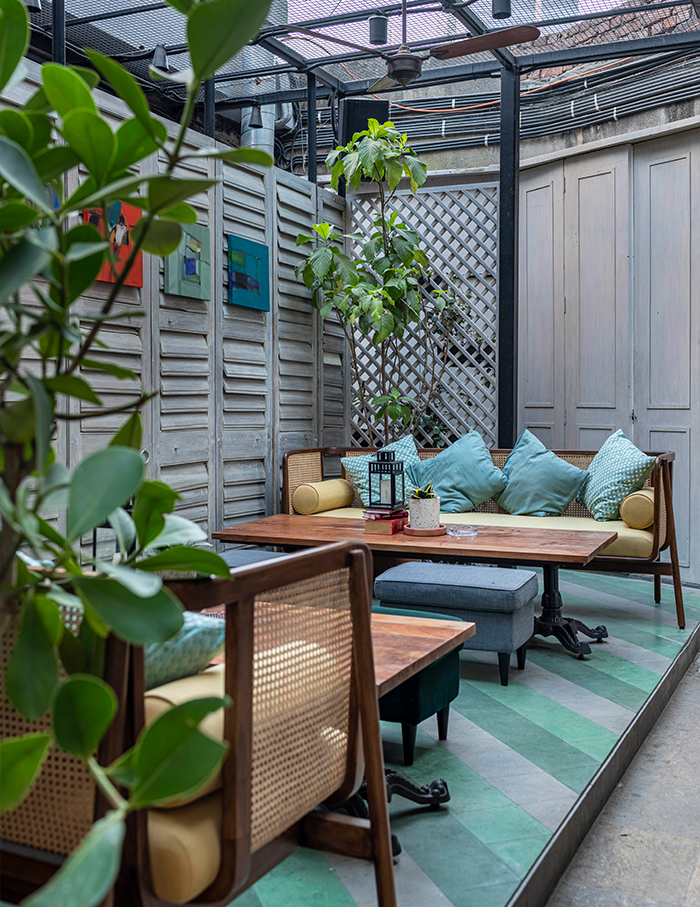 From the faux colonial-style windows set into an exposed brick wall, the kitchen facade is created to resemble a colonial-style structure with wooden arches with louvres in distressed white paint and couch seating with dining tables and a backdrop wall of large mirror frames set amongst an abundance of natural greens in wall planters, making PCO a desired venue for those who envision an evening of good vibes and drinks.
What to expect
Overall, Minnie carefully curated this experience with a lot of thought and ingenuity while having retained as much of the charm of the space and enhanced it with various details even in the little things.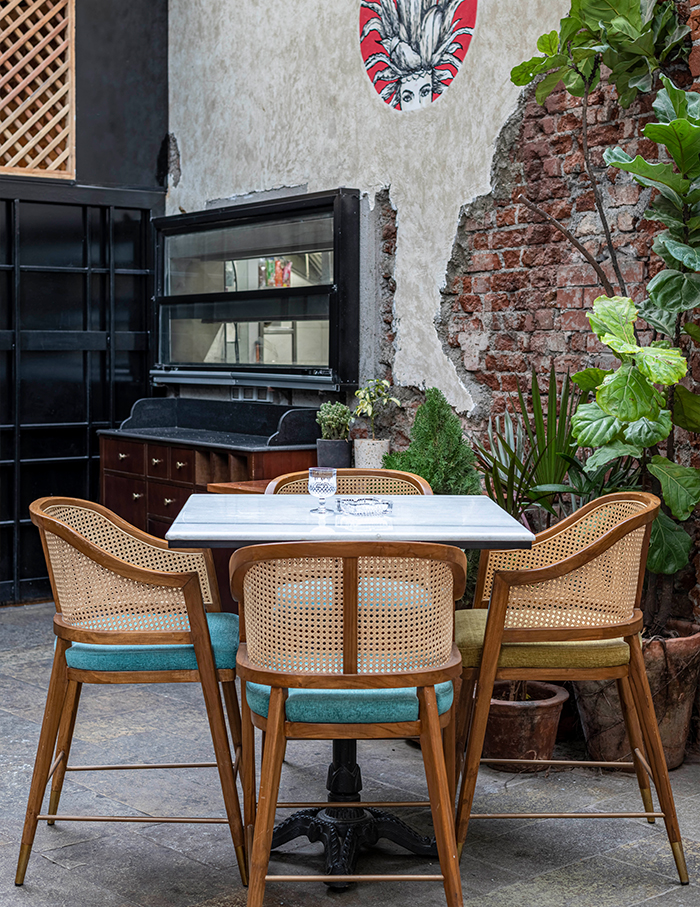 What makes this place the new 'It' place is its attention to sustainability starting with the retention of the existing rocky walls on the whole periphery of the space, usage of natural red bricks, natural stone for the floor, and lots of natural plants all around making it a serene, mind-boggling experience.
Onto the other side of fun– The bar!
"The bar apron is in an interesting Ivory and grey stone which has a lot of character," says Minnie. What is even more intriguing is its selection of well-crafted Espresso Martini's, Friday the 13th, Jungle Bird, and classic drinks like the Elderflower Spritzer.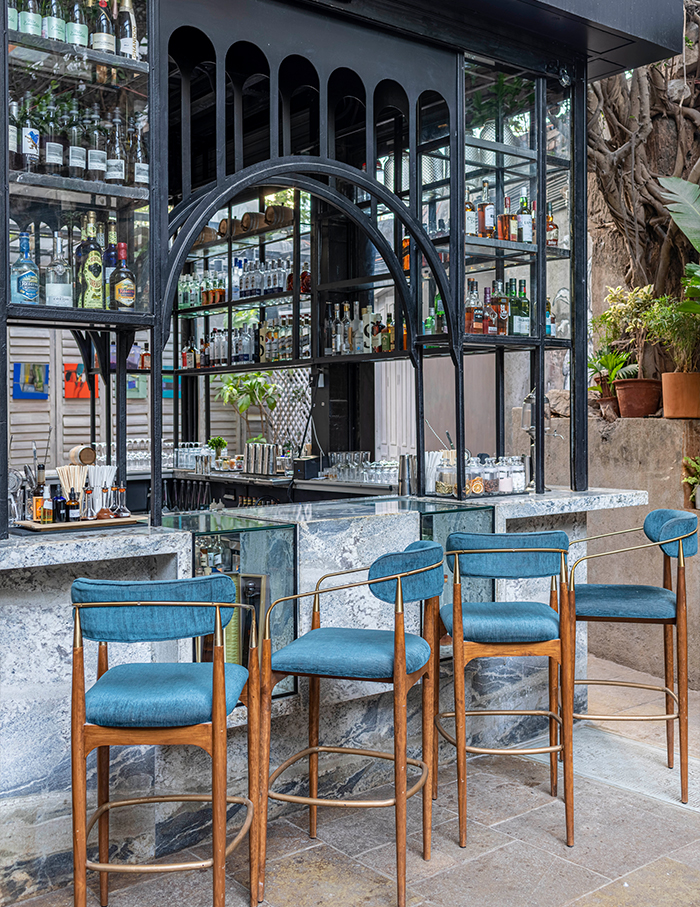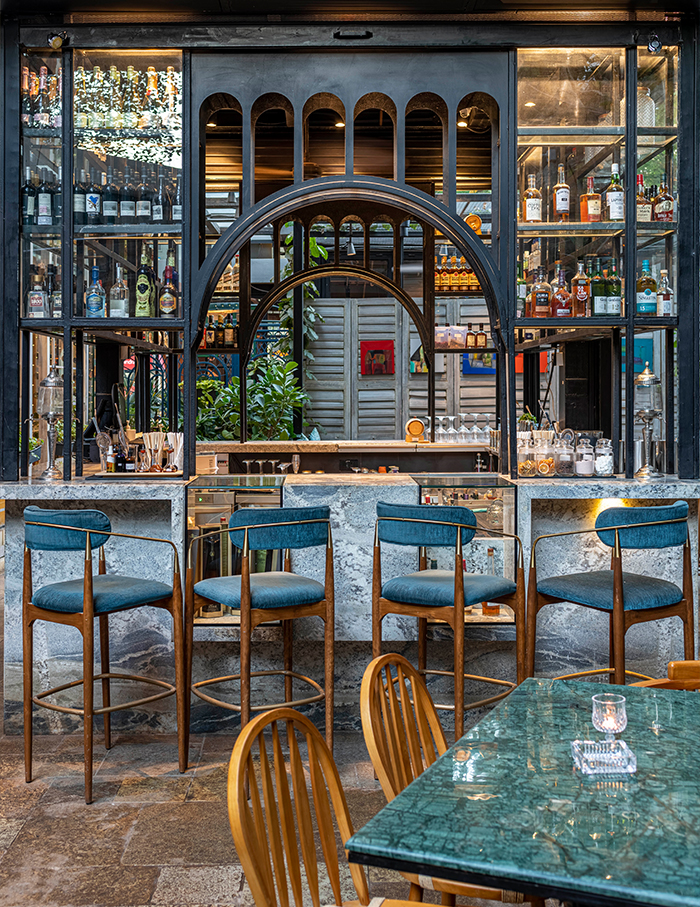 Loved the PCO Cocktail bar in Mumbai? You may also like: Brassa in Bengaluru—a casual eatery in the day and a swanky bar by night is designed by Shruti Jaipuria of MAIA Design Studio