Design
Brassa in Bengaluru—a casual eatery in the day and a swanky bar by night is designed by Shruti Jaipuria of MAIA Design Studio
AUG 4, 2022
| By Shriti Das
Dressed in a delectable palette of natural light and monochromes, Brassa pays homage to its city of Bengaluru in multiple ways. Envisaged by Shruti Jaipuria of MAIA Design Studio, the 2,500 sq ft restobar metaphors and binds together three entities that make the metropolitan an enviable locale for urban living—the city's amicable weather, parks and a buzzing nightlife.
An airy and ephemeral cafe during the day and a swanky night spot at dusk, it sports a massive vaulted ceiling flanked by large mirrors to amplify the daylight. An ode to the garden city is its lush indoor landscape which is nestled abundantly throughout the layout.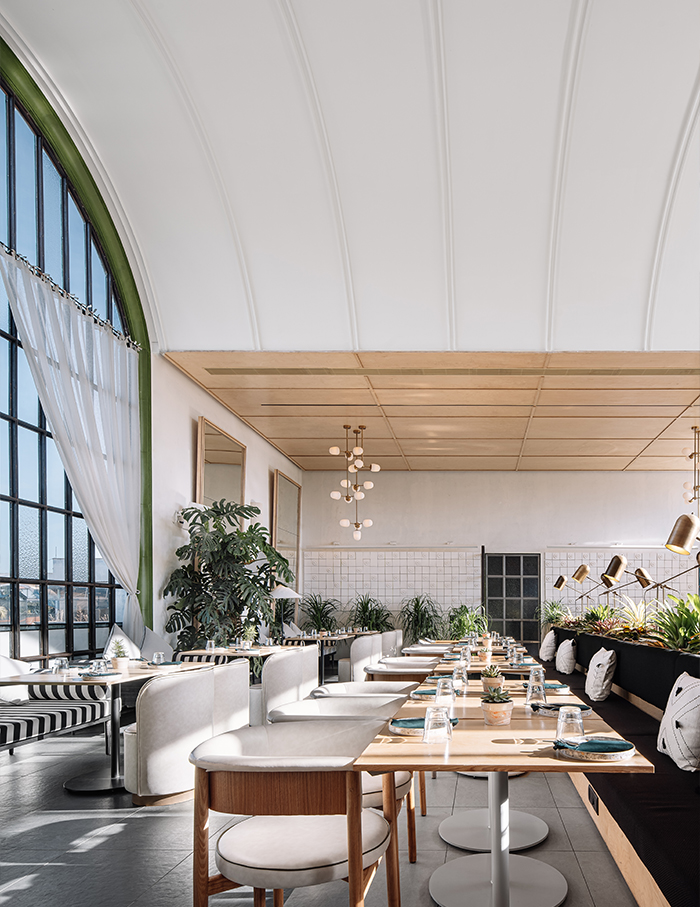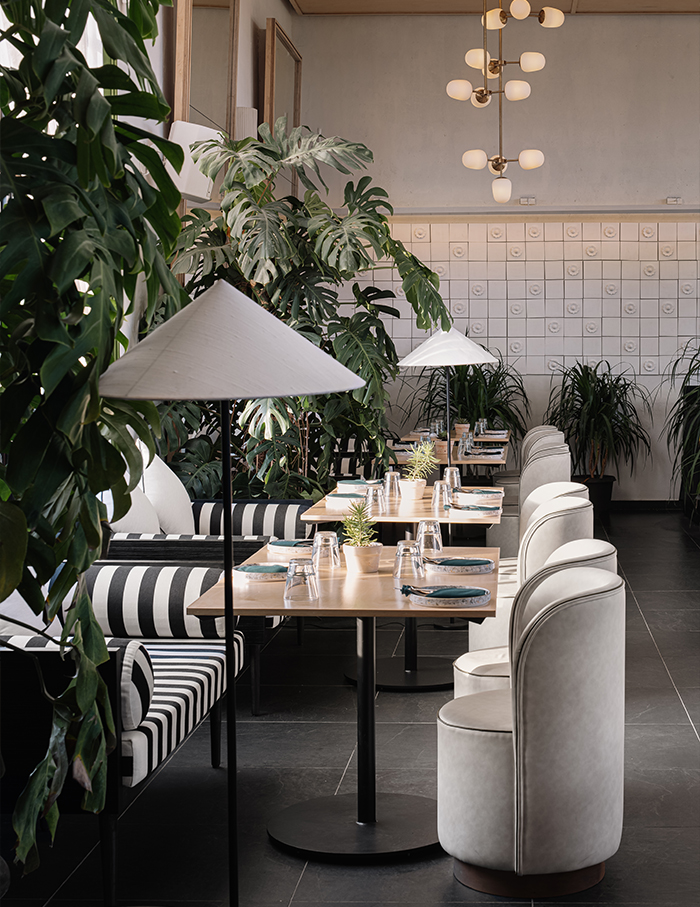 This resto bar serving global cuisine was once a restaurant with a mezzanine floor that was demolished to reveal the splendid ceiling space that it now dons.
Its vertical expanse brings in opulence without resorting to overt embellishments. Bespoke details like custom terracotta tiles made by the Kumbhar artisans from Kutch in collaboration with Ikai Asai are cladded on the walls, rendering a hint of understated splendour.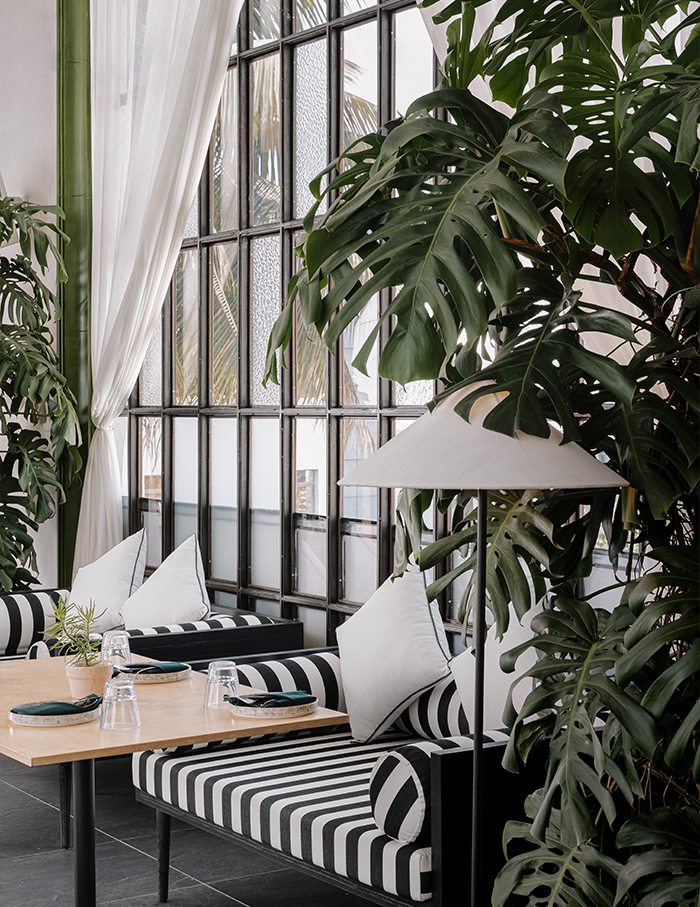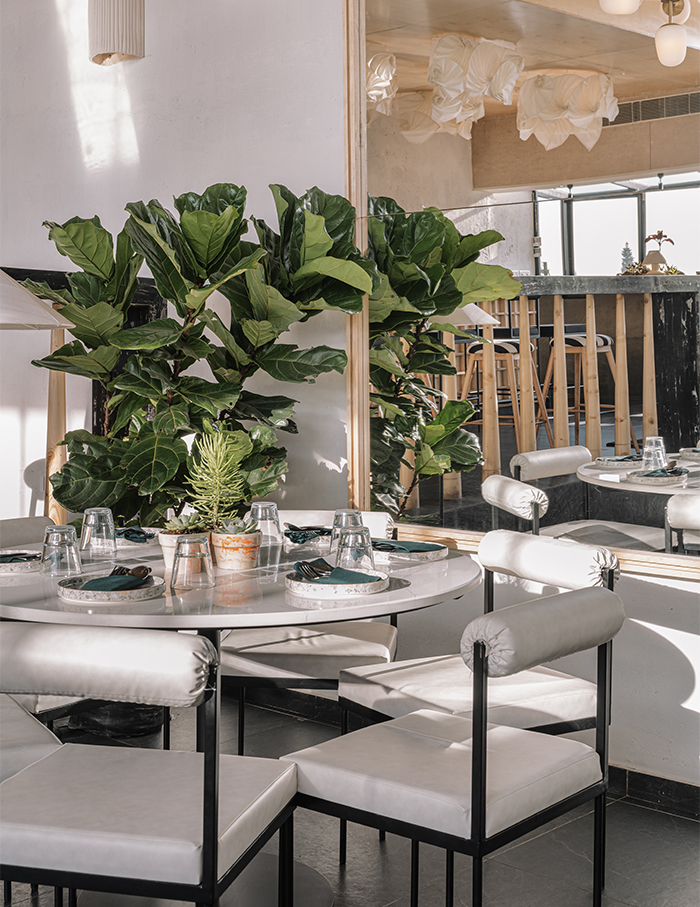 Refraining from the use of colours and jarring visual elements, the play of light and shadow become imperative, as do textures and indoor plants to bring about contrast and intrigue. Fostering that familiarity, a youthful edginess and the pub culture, Brassa revels in its finer details as well as in the grandeur of architecture in all magnanimity.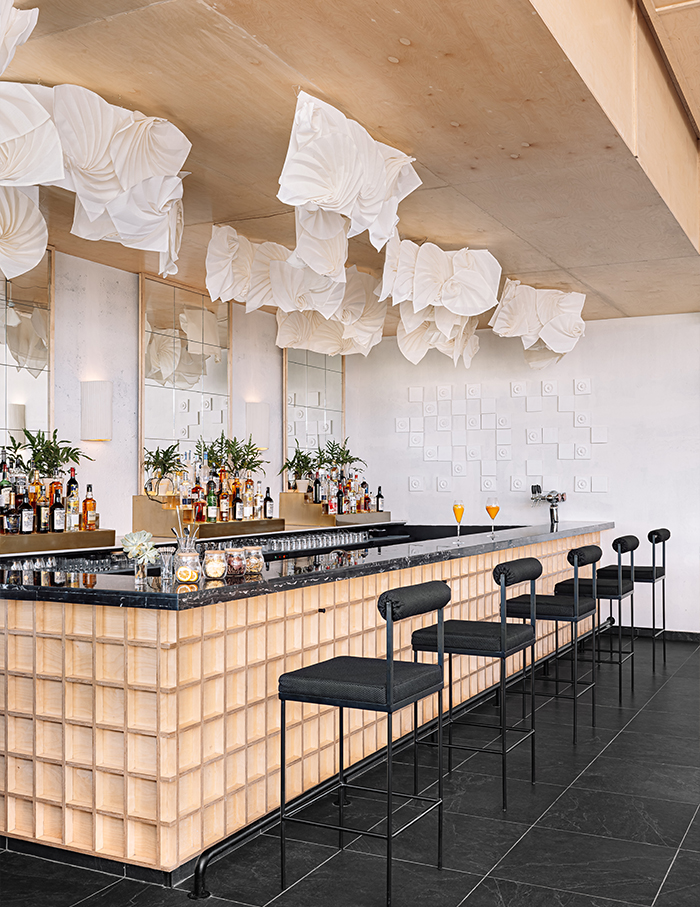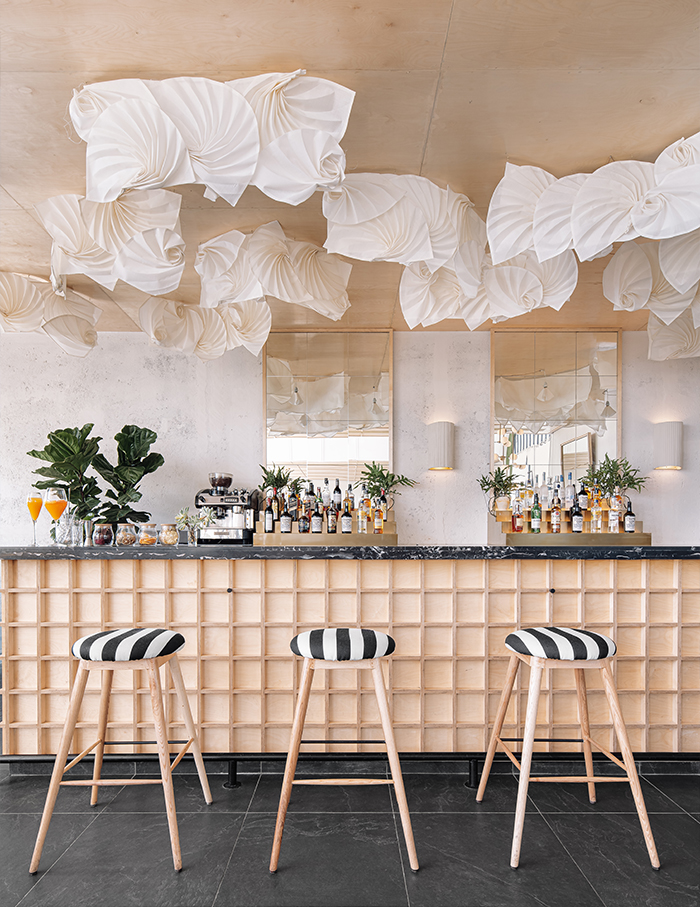 Loved the breezy vibe of this restrobar? Now check out the best restaurants in Mumbai, Delhi and other buzzing cities of India