Design
La Pôz Place — Imagined by Minnie Bhatt, this Mumbai restaurant in the buzzing Kala Ghoda embraces a European interior story
FEB 15, 2022
| By Pratishtha Rana
Kala Ghoda, the district in the nexus of South Mumbai that sees a heavy bunch of locals and foreign tourists alike is awash with art, heritage and colours, no doubt. But, this upscale locale has also earned a spot for people to discover the emerging food scene here, coupled with a charming interior and architecture story. Case in point— La Pôz Place.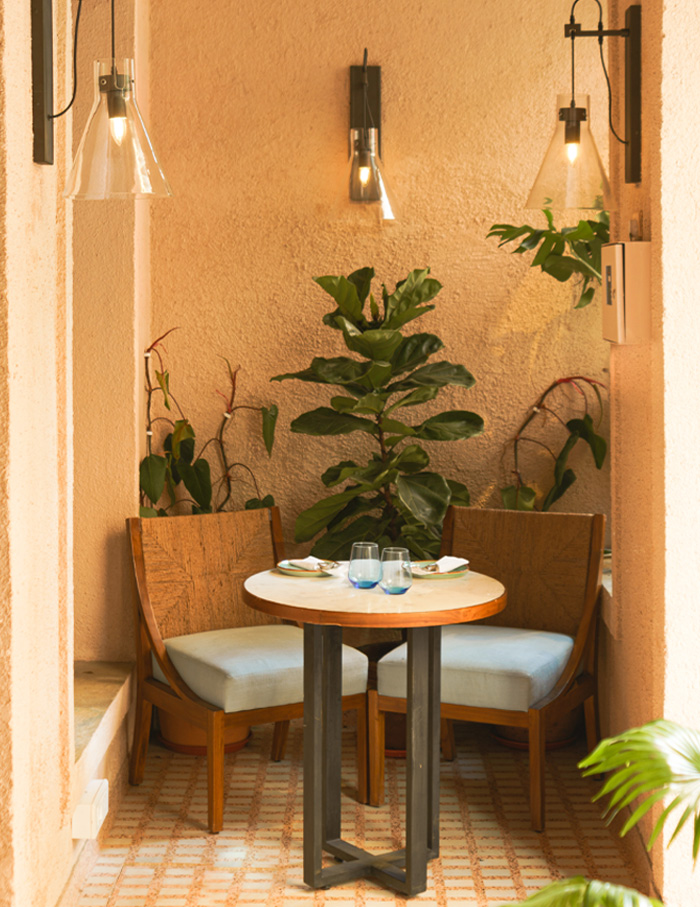 A glance at the interiors by Minnie Bhatt
The look and feel of the restaurant helmed by Minnie Bhatt of her eponymous interior design practice Minnie Bhatt Design, La Pôz Place establishes itself as a warm and elegant eatery that one must experience on a relaxed day (or night) out with friends, and even solo!
With just one goal to invite the passersby inside its world of delicious food and even more delicious interiors, La Pôz launched by Kasa Hospitality nestles inside a colonial building, visibly stamped with svelte, arched entrance that one can't help but take a double look at. The arches seamlessly reiterate the heritage mood that Kala Ghoda often evokes in the minds of the visitors underpinned with a European design theme. 
You may also like: A stunning fusion of wood, cane and city views transpires at this Mumbai home designed by Minnie Bhatt
Bhatt's rendition of designs and interiors at the restaurant reminds one of the quaint allure of a European eatery where every corner poses as an Instagram-perfect spot. 
Inside, a verandah flooring in pink and white marble weaves an aesthetic narrative with the uneven textured white plaster walls and plants. And if you happen to wait for your table at La Pôz, rest assured, a beautiful swing in the waiting area will give company while you cool your heels for to step inside.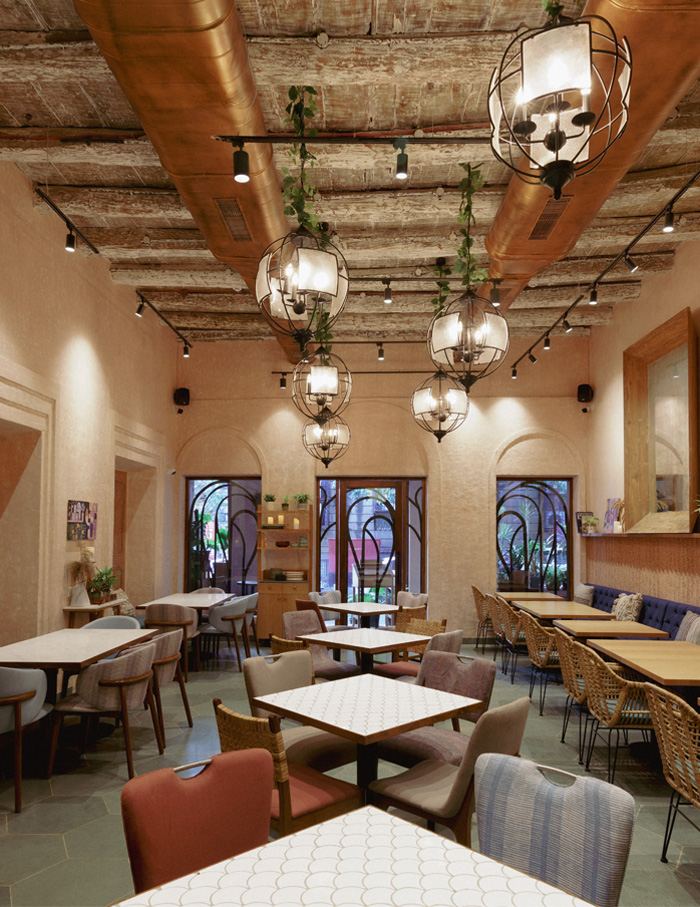 While a striking wrought iron and black wires chandelier drops delicately from the ceiling in the waiting zone, a similar light story continues as you amble into the main seating zone. A gorgeous group of orb-shaped colonial style hanging lights elegantly dangle from the roof, customised in wrought iron and textured glass with the old teak wood doors overlooking the entire space keenly. A hovering gaze above reveals the classic wood beams taper the ceiling that is actually retained from its original space, which was earlier a dilapidated office. 
In a conversation, Bhatt informed that before La Poz was born, it was in fact a dilapidated office that she and her team whispered life in, manifesting it into a restaurant that now holds a magnetic charm amongst foodies as well as design savants.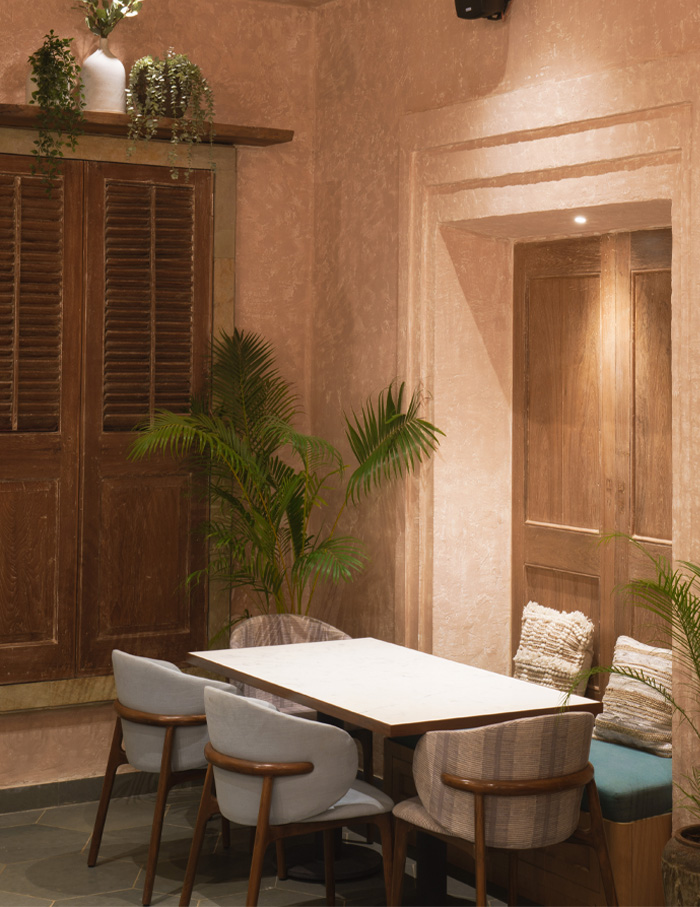 Focus on food…
Chef Gracian D'souza and chef Arnez both teamed up to concoct an all-vegetarian and vegan menu without compromising on the taste and hints of a European fare.  
An extensive recipe inventory of delish mocktails, small plate salads, fresh fruit-led jams and baguettes, plant-based meat croquettes, hand-rolled gnocchi and large plate risotto, lasagna, stews, tagliatelle, tortellini and heart-winning pizzas line up the menu.
Resplendent, evocative and easy going, La Pôz finds a fitting harmony between what it offers to the sight as well as to the taste buds while being truly ingredients-led in its culinary practice.