Design
No colour is off limits for Sanjyt Syngh in his latest design studio in Sultanpur, New Delhi
JUN 15, 2022
| By Twinkle Tolani
An annotation that defines Sanjyt Syngh and his design language is bold, but one that perfectly fits the atelier's description is unafraid. Hinting at this very description, a typographic marble inlay on the floor at the entrance of its latest design studio in Sultanpur, New Delhi spelling 'DREAM' gives one insight into the Hakuna Matata mindset he has when interpreting spaces. 
Typical of projects conceived by the firm so far, the studio's locale in the upcoming contemporary bazaar of interior stores does not hold it back from standing out. If anything, with the word DREAM, Sanjyt might be to notifying visitors that reality is just a clause here in the Sanjyt Syngh world, for this space is an interior design studio envisioned as a fashion-forward New York loft.
You may also like: Soho House Mumbai is the nexus of creative networking, mingling and rubbing elbows with the city's neophiles and art savants alike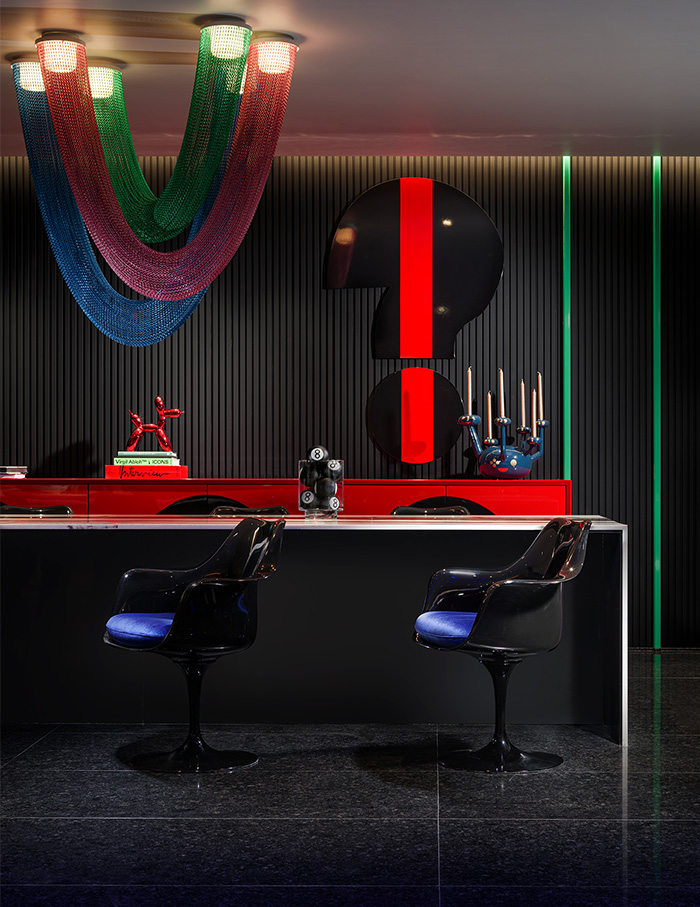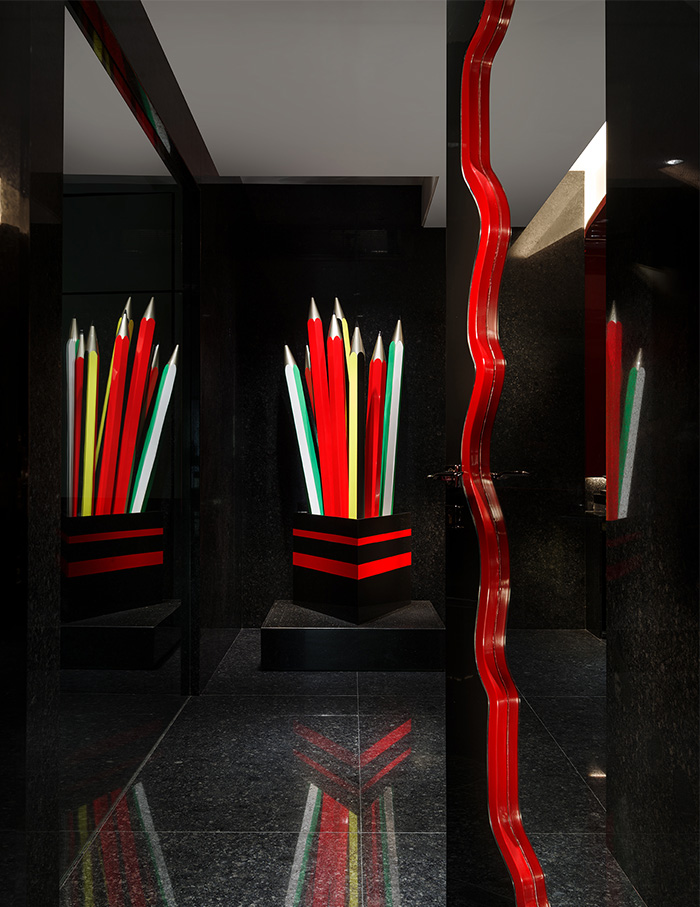 With Sanjyt's background in fashion and years in New York, the theme is not without context and is a project close to the designer's heart. Amplifying his affair with dark colours the loudest here, Sanjyt is on a mission to disprove the theory that dark tones shrink a room. To go a little more against the grain, colours rampantly used in fashion demarcate zones in the studio. 
Beyond the typographic marble inlay, a 12-foot Dalmata stone dining table that doubles as a conference table paired with Tulip Chairs from Knoll comes into sight. Over it, colourful lighting from Kriskadecor via Angel Lighting intrigue. Behind, a black wall panel with green stripes features a huge question mark, made in-house, hints at the problem-solving and perspective-forming theme of the space.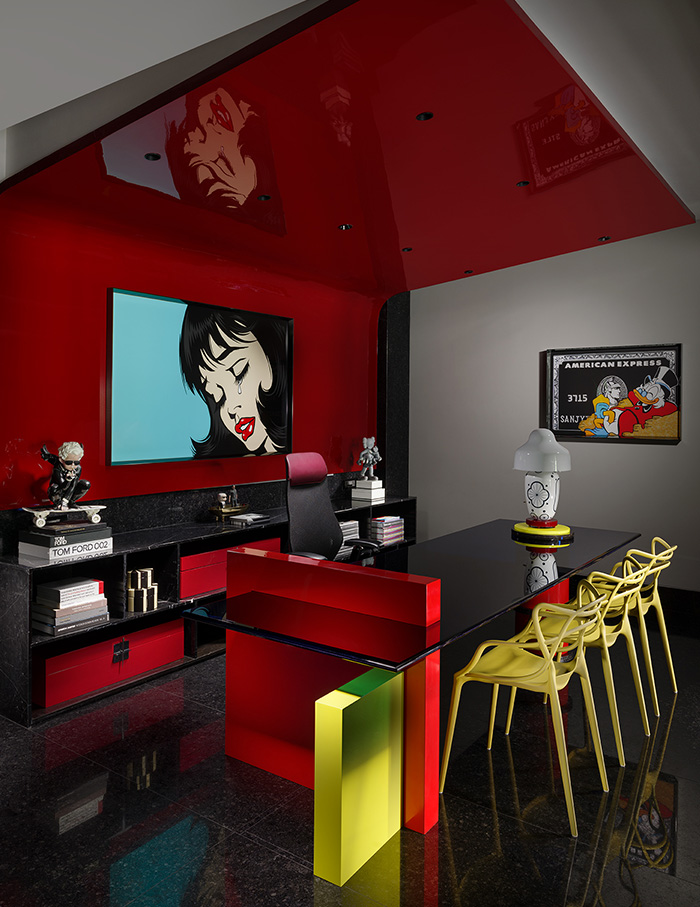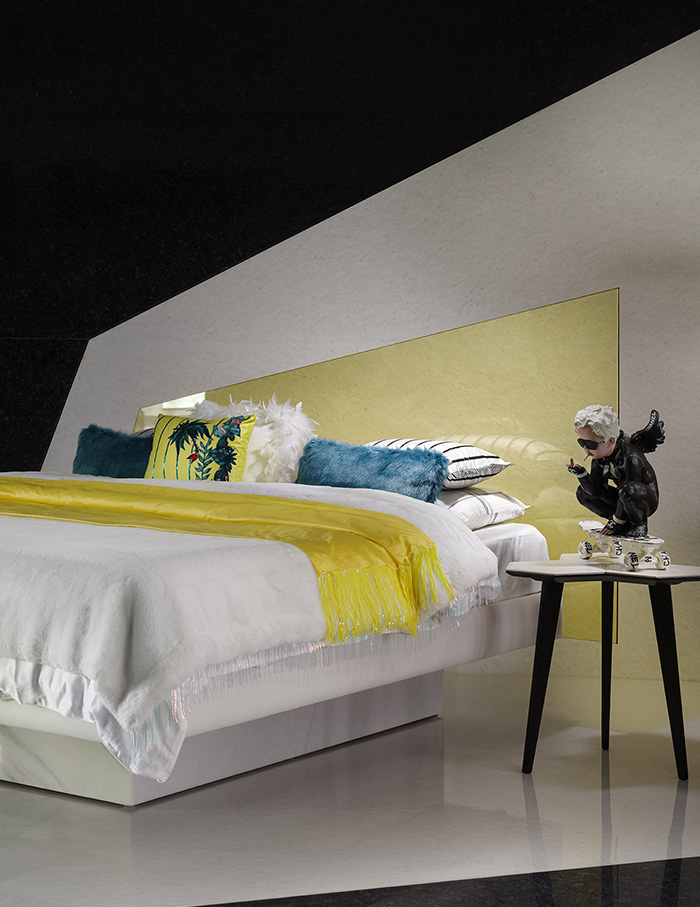 Across the floor, multiple interior set-ups unfurl, but all remain connected by a black marble flooring that symbolises Sanjyt's love for the colour. For instance, one space uses black, red and yellow as a combination. It might be the place to research, brainstorm and ideate, judging by the showcase of books and a large installation of a pencil basket.
Another setting has a bed whose white headboard has the shape of an oblique quadrilateral and has the background wall decked in black marble cladding. The founder's love for all things quirky reflects in his selection of the sculpture on the end table next to the bed—it's by Jimmie Martin, and shows Karl Lagerfeld, with wings, squatting on a skateboard!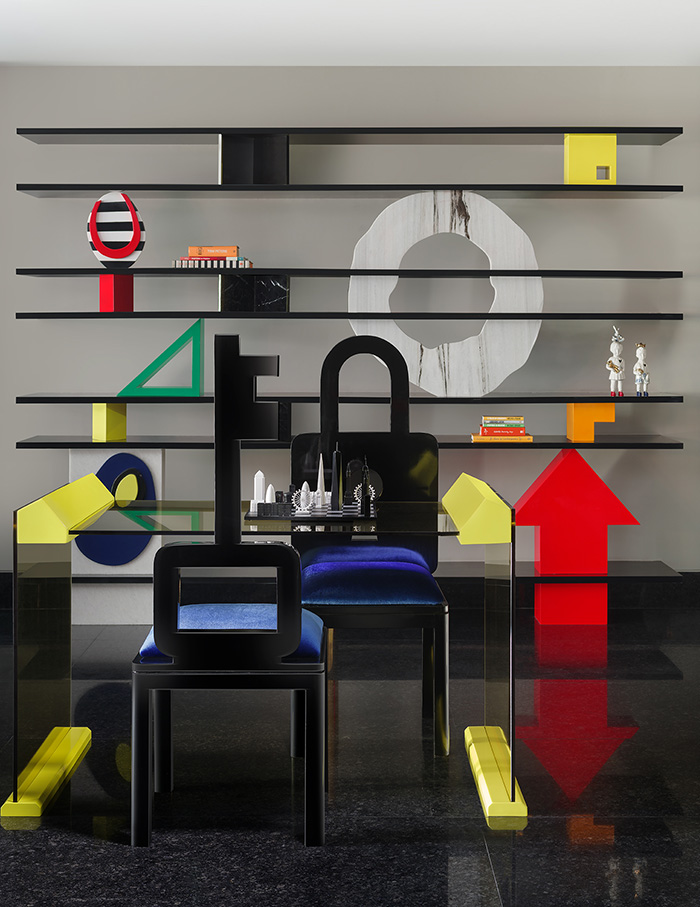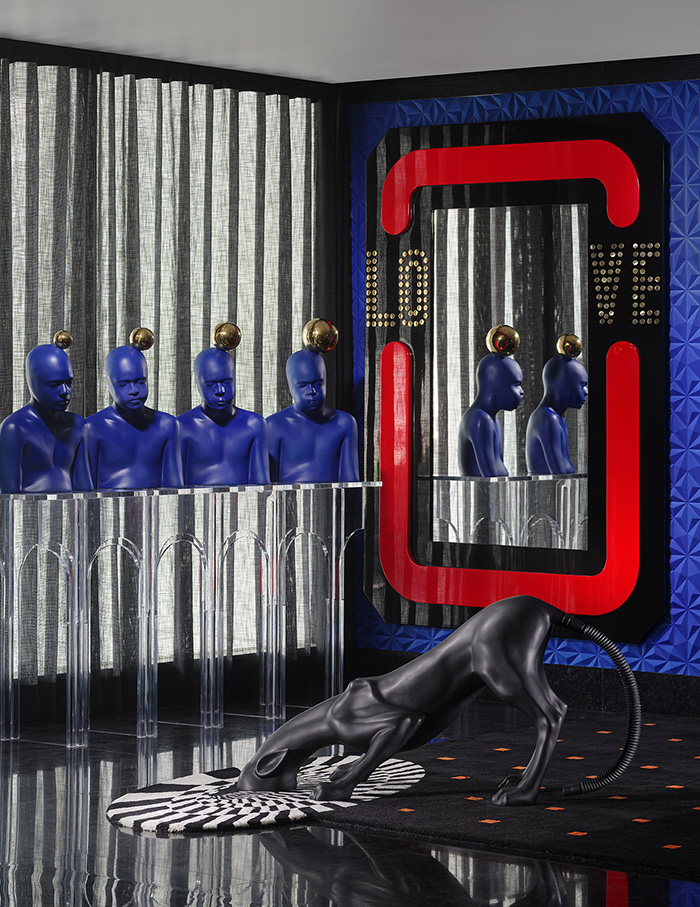 Art is another crucial aspect of the studio and Sanjyt's design ruminations. Reflected in his design of the popular Lock and Key chairs (which also make an appearance in the studio), art plays a pivotal role in his designs. Space after space, the designer exhausts colours and forms in his home ground. From Brutalist angles to organic curves to bold red, it's near impossible for the human eyes to absorb everything the studio showcases in a single visit.
With his 'My Thinking Faces' busts peppered all around the studio, it is no doubt everyone inside, including Sanjyt, shall do some serious, creative thinking. Since the premise is more like a personal studio and not a typical office, Sanjyt's philosophy of "This Is Not A Barber Shop" is widely prevalent throughout.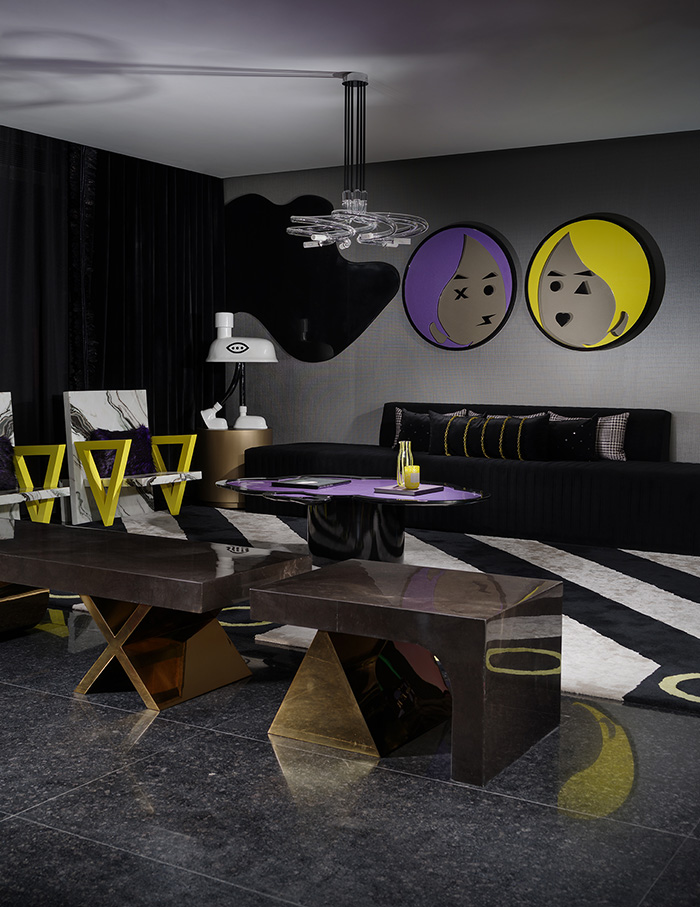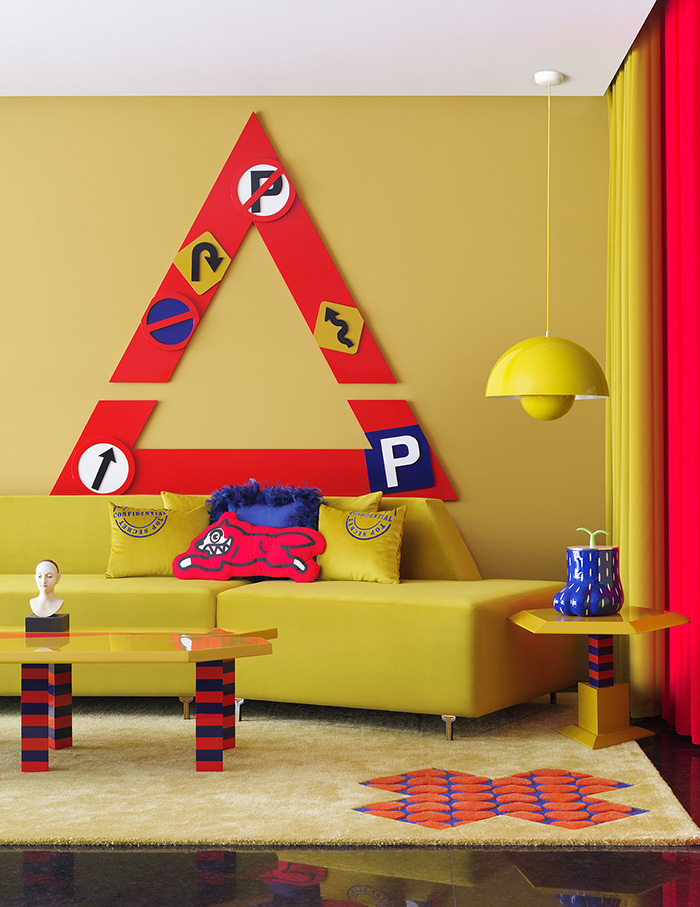 His philosophy dictates that there exists no cookie cutter solution to design. Since each user is unique, each design should be unique; hence, the end-user must feel like royalty inside the design, and we are certain Sanjyt, by his definition, feels like the king of his brand-new, brooding and mind-bogglingly creative jungle!
Loving this all-too-quirky studio by Sanjyt Syngh? Next, check out Sarah Sham of Essajees Atelier taking us through her new Mumbai office and her best-kept design secrets!