Design
This New York office by Christina Loucks is a paradigm of creativity with Scandinavian simplicity in focus
FEB 18, 2022
| By Rhea Sinha
Embodying a capacious design, this New York City loft office authored by Christina Loucks accomplishes harmony between cosy and conventional. The interior designer embraces a sober Scandinavian scheme as the principal source of her inspiration. 
For a female-founded hedge fund organisation, occupying an office in a 1912 pre-war Manhattan construction, Loucks who founded her own practice Christina Loucks Design Group, aimed to create an accessible administrative space. 
Over 3,000 sq ft area comes together using a modest mood board of neutral tones, organic shapes, and femme features. 
You may also like: BoConcept's first flagship store in India reflects trends and Scandinavian styling concepts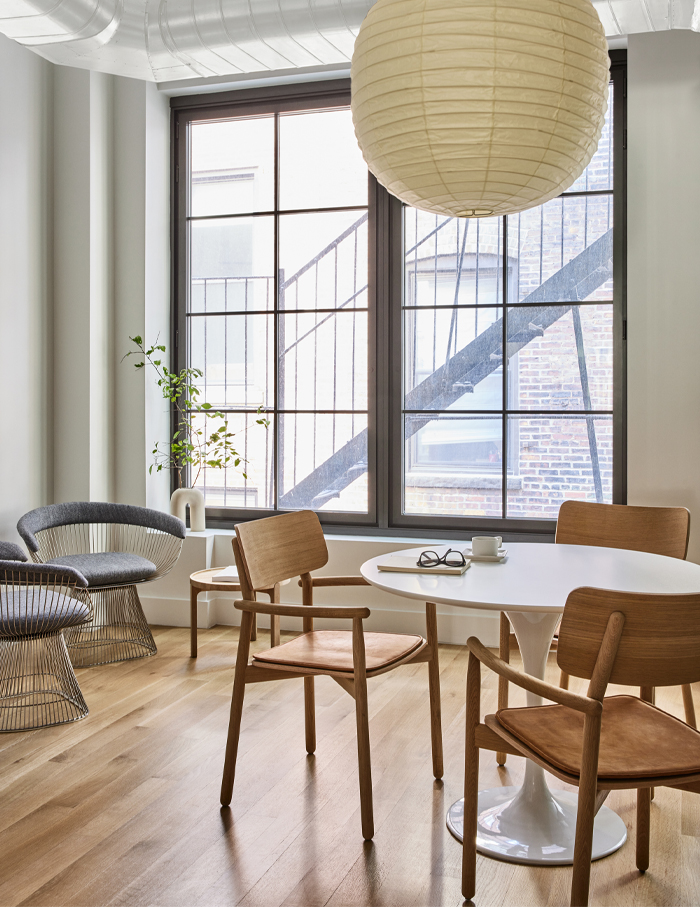 As an environment that represents the brand's essence, the office was framed to exude an inviting and suave approach. Here, the designer explores organic textural sensibilities with a delicate appeal for minimalism.
From the first step off the elevator, striking the onlooker's eye is a custom-made curved wooden oak reception desk. Behind which, bold and bare windows fetch in rich amounts of bright and permeable light.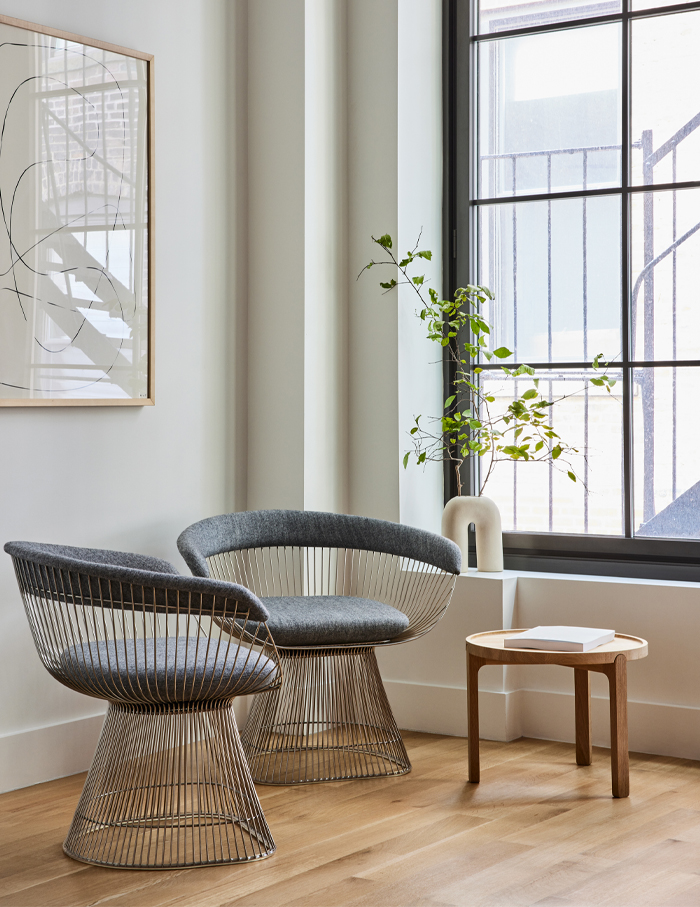 The project's primary brief was to ensure the company's clientele would perceive a sophisticated and unobstructed ambiance and the loft's design meets that instruction thoroughly. 
Naked ceilings and an open floor plan present the nook as a welcoming and comfortable place for business.
Towards the left is a cushy sitting area with a custom contemporary bookcase which also stands as a divide between the reception and trading desks area.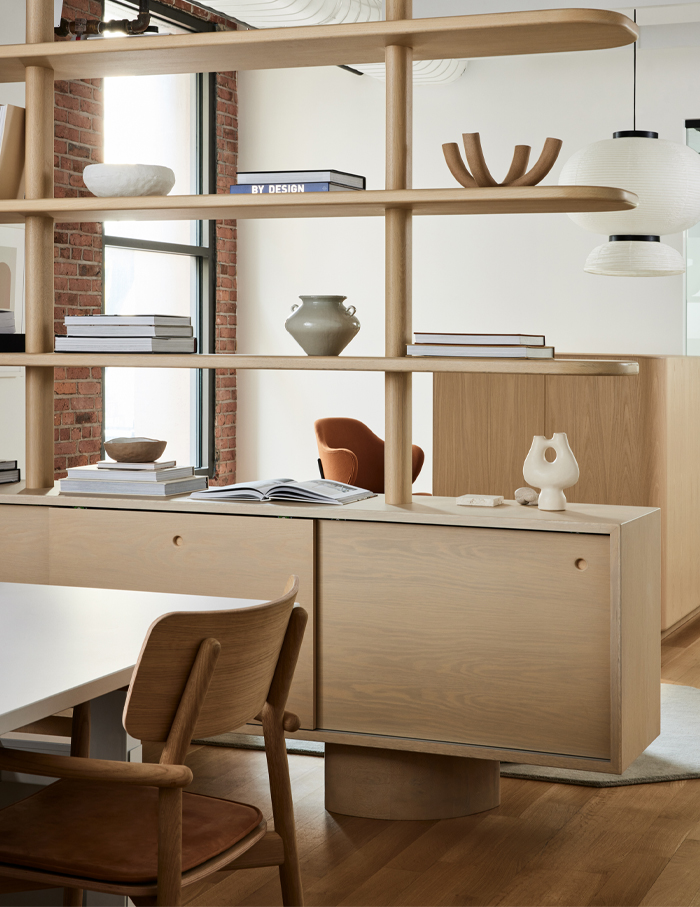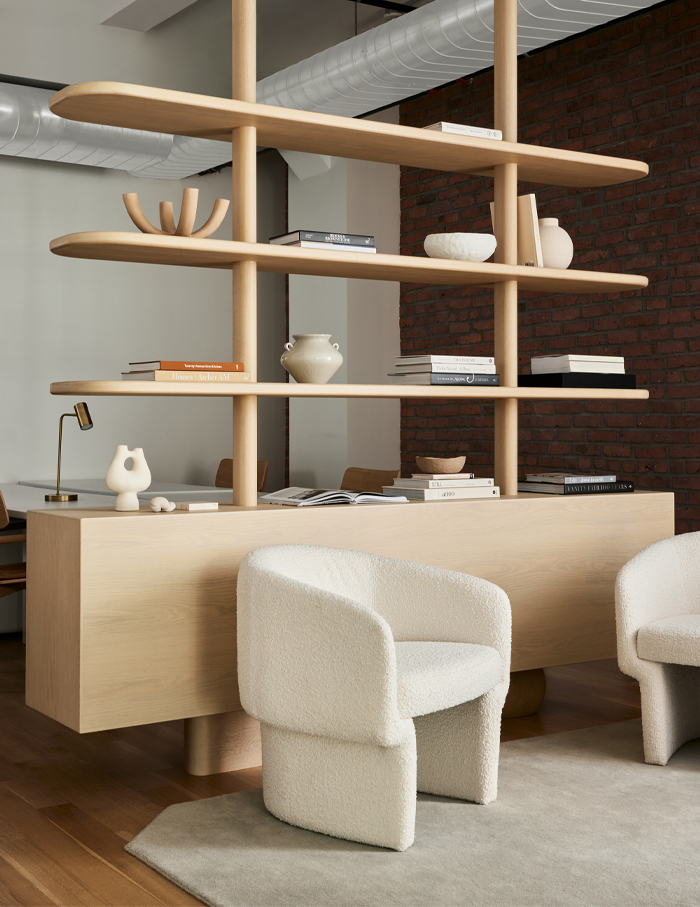 Equipped with seamless white oak furniture, basal built-ins, and minimal seating, a prominent connection to Swedish design and references is evident. Elements of natural organic tones and abstract ornate decor tie off the European character of the office together.
Straight ahead is the kitchenette and dining area, an intimate nook designed for easy and relaxed conversation. Modern minimalist art sourced from The Poster Club adds a tasteful touch to the desert spaces in the layout.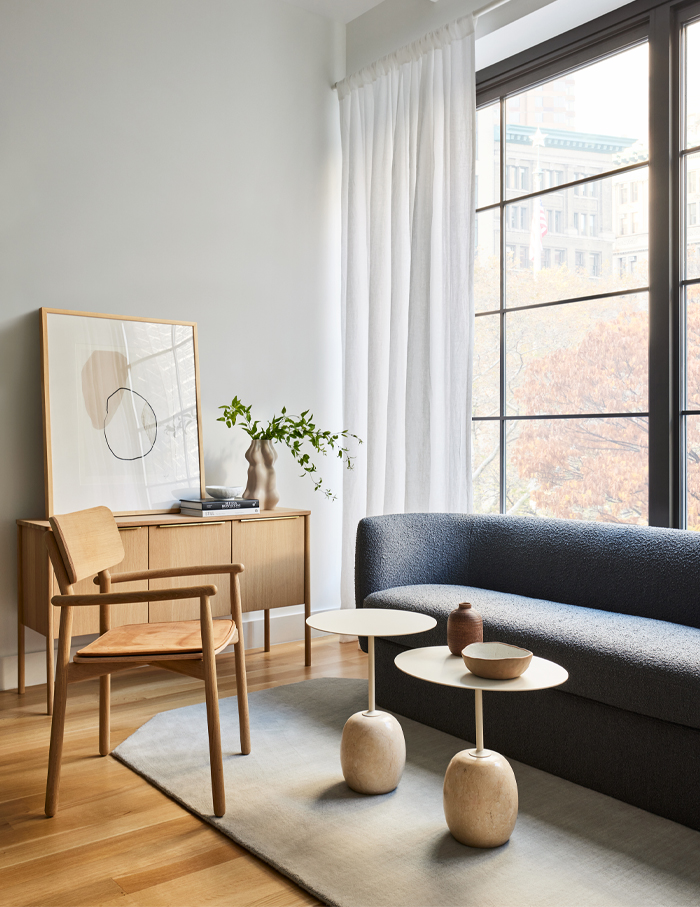 Towards right is the conference room. To ensure that no visual closures interrupted the consistent flux of the place of business, Loucks cleverly chose millwork with a white oak finish that would guarantee a seamless blend into the complementary flooring.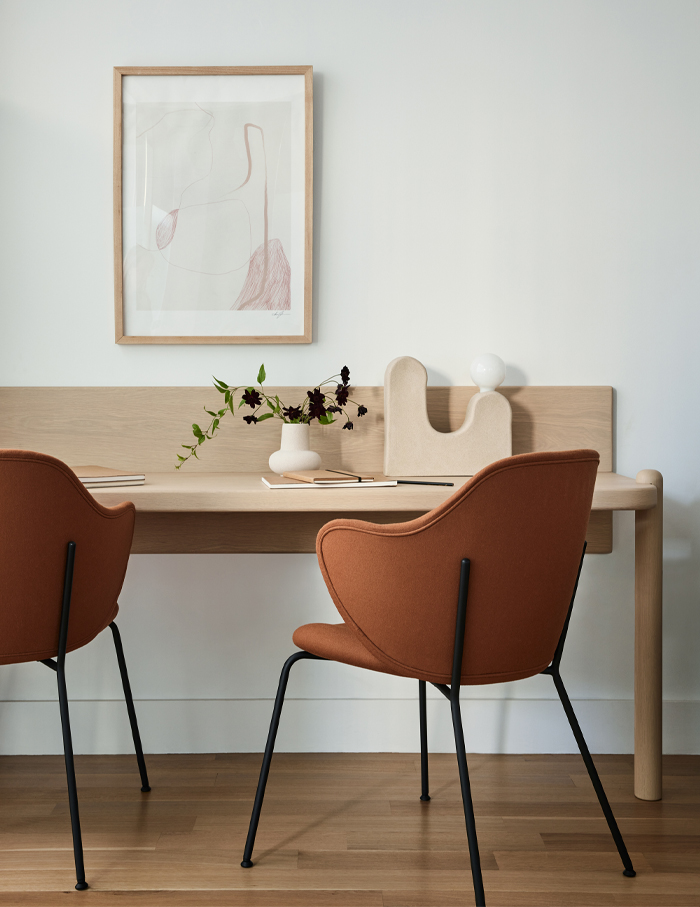 On the adjacent side, a sharp right turn from the reception area guides towards a row of private offices leading to the CEO's cabin. Further down to the cabin's right is a custom millwork counter space for guests, interns and employees who long for a change in scenario. 
A collection of handpicked one-of-a-kind planters positioned handsomely at spots across the office reflects a tinge of the Loucks's personal taste.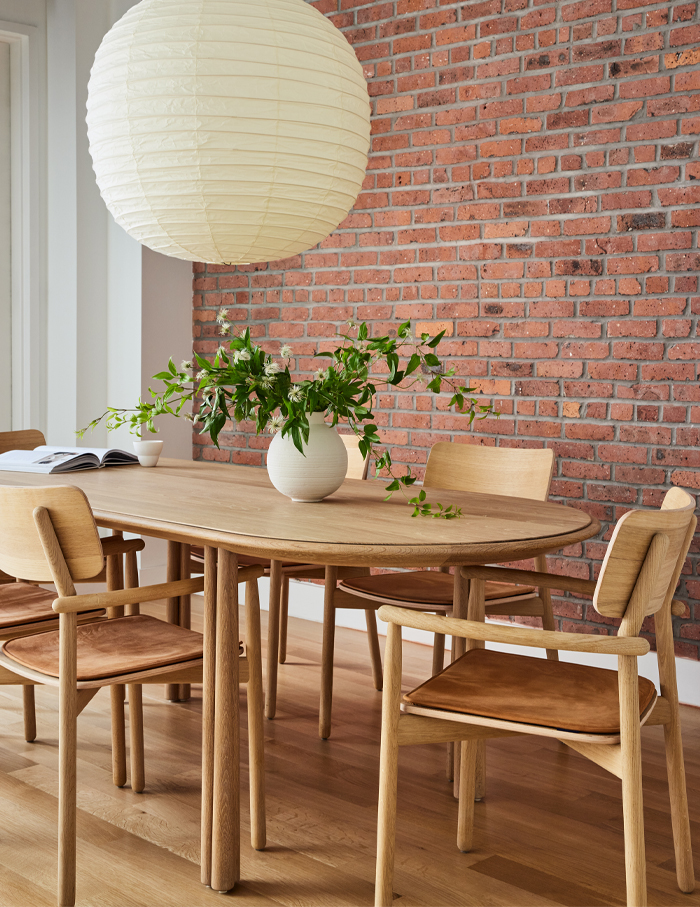 "I'm not sure I have a philosophy, per se. Each space is different but the end goal is to make it feel seamless, curated, layered and free-flowing," muses Christina Loucks when asked about her design philosophy. 
But one thing at this office for her was equally fun and challenging, she recalls, "When it was time for the millwork to be delivered, it arrived mismatched and not according to the drawings. It was a nightmare. It all had to go back to the workroom to be redone. But the end result was worth the headaches and multiple workroom visits to get it right." 
You may also like: Ali Baldiwala blends Japanese and Scandinavian influences in this Mumbai home