Design
After successfully launching three stores in the country, Bengaluru is now home to BoConcept's first flagship store in India and reflects global urbane trends and Scandinavian styling concepts
OCT 14, 2020
| By Jhanvi Somaya
Stretched over 4,400 sq ft, the new BoConcept flagship store is set to make eyes turn at Sadashivanagar, Palace Road in Bengaluru. Each of the 14 design studios within this outlet promises to showcase a plethora of design concepts for living, dining, bedroom and home office spaces that'll appeal to varied tastes and budgets. Plus, free Interior Design Services is offered by the in house team who are well experienced in styling and space planning.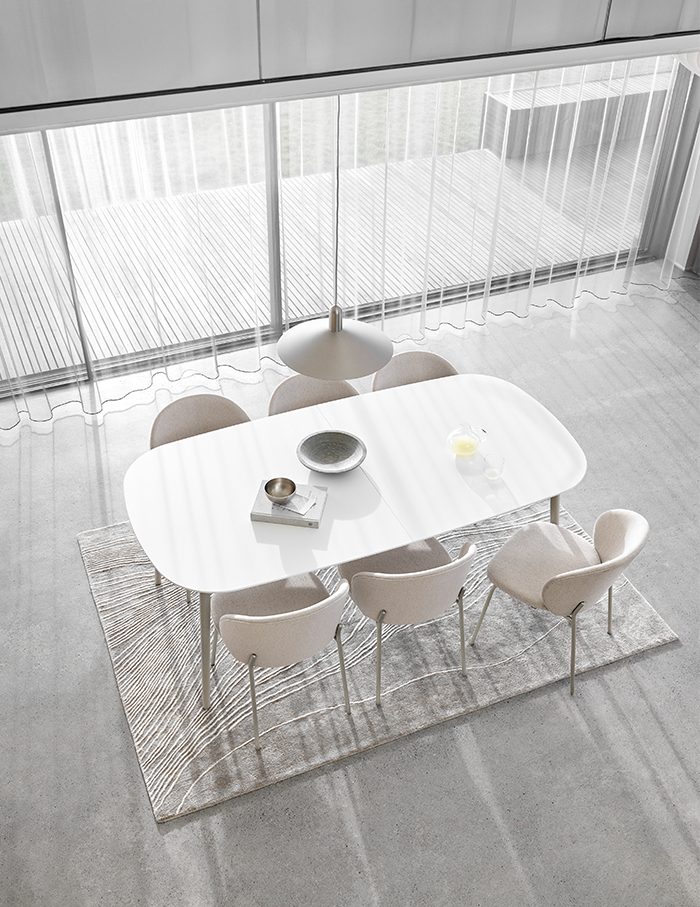 While representing the idea of luxury Scandinavian design, BoConcept believes in functional, expandable and customisable furniture. We love how each piece is highly functional and multipurpose. This is reflected in their bestselling, extendable Milano table that's ideal for compact houses requiring space optimisation.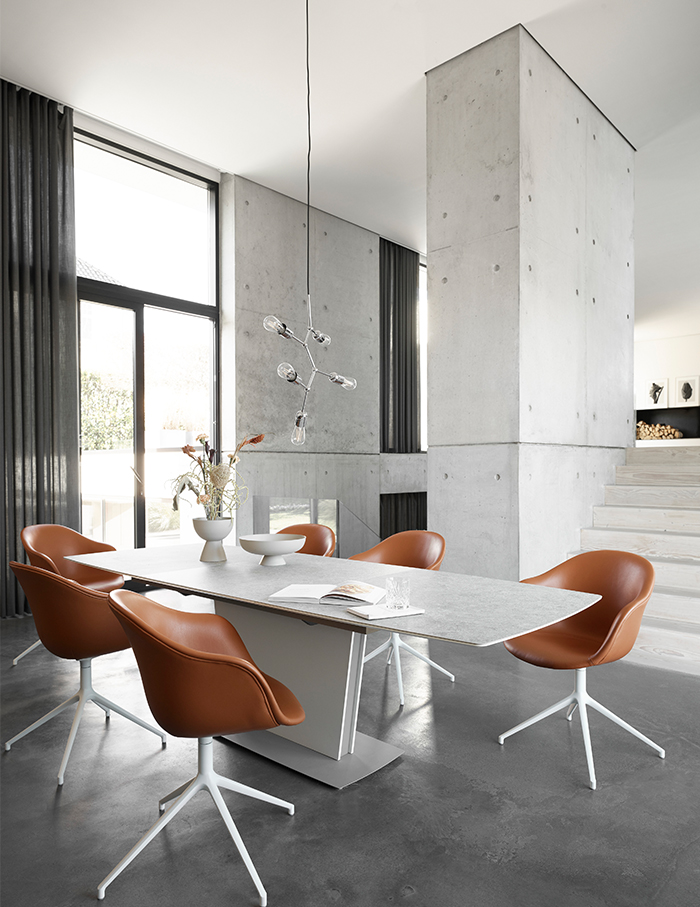 With its clean lines, streamlined appearance and curved edges and ash white titanium grey steel, the dining table is set to make a sharp impression. The solid pedestal base also brings about a bold and modern look to complement the rest of the space. If you ever need extra seats, the extension leaf can easily turn a four-person family meal into a dinner party for 12 in no time.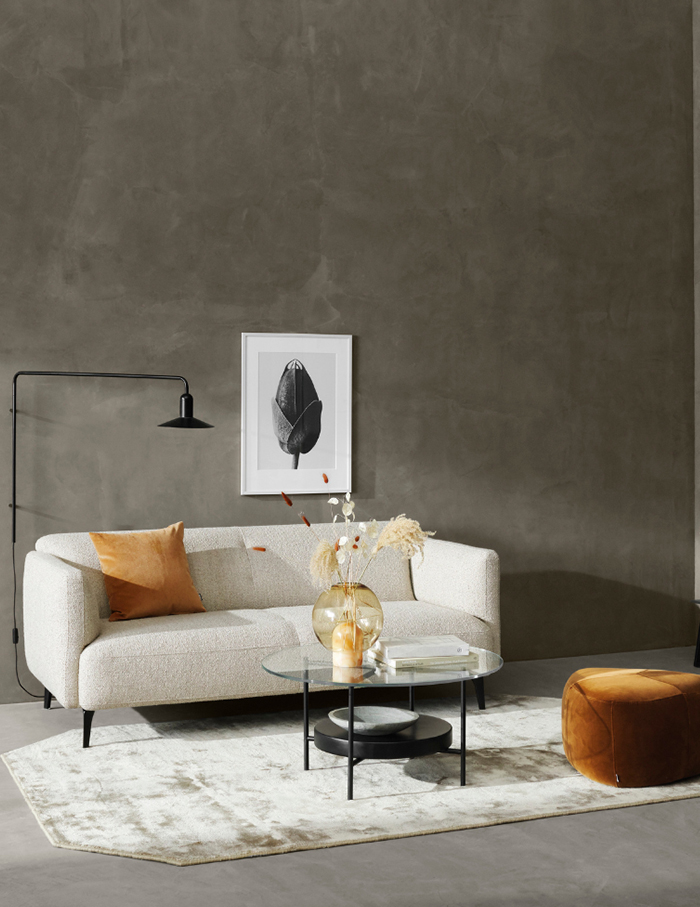 The new collection for 2021, revolves around the idea that suggests "extraordinary is always in style". The Modena defines comfort with its two-piece sofa set, which serves as the perfect lounging corner piece and exemplifies the contemporary feel in the space, guaranteeing it to be a family favourite.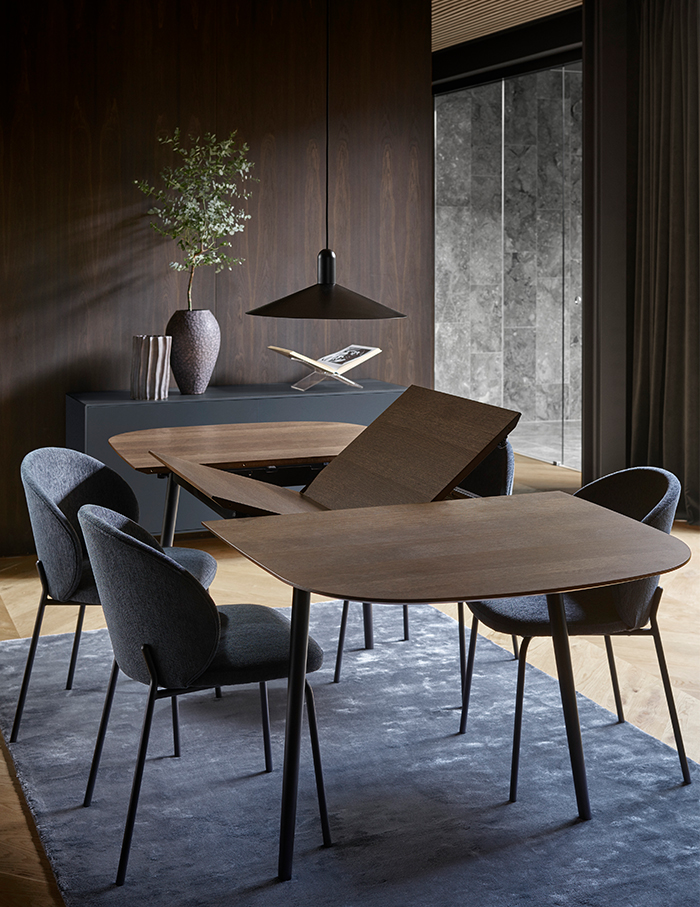 Another irresistible project is the Zurich sofa that is complete with a resting unit. Its adjustable and customisable feature for both small and large spaces makes this leather seater cosy and comfortable. Integrating beauty and functionality, BoConcept also introduced the Kingston table in its 2021 collection. With its organic shape and inclined legs, the table is meant to have a soft and refined look. Lastly, the Princeton dining chairs with beige Mojave upholstery redefine elegance and comfort with each curve embracing the comfort and exquisiteness it has to offer.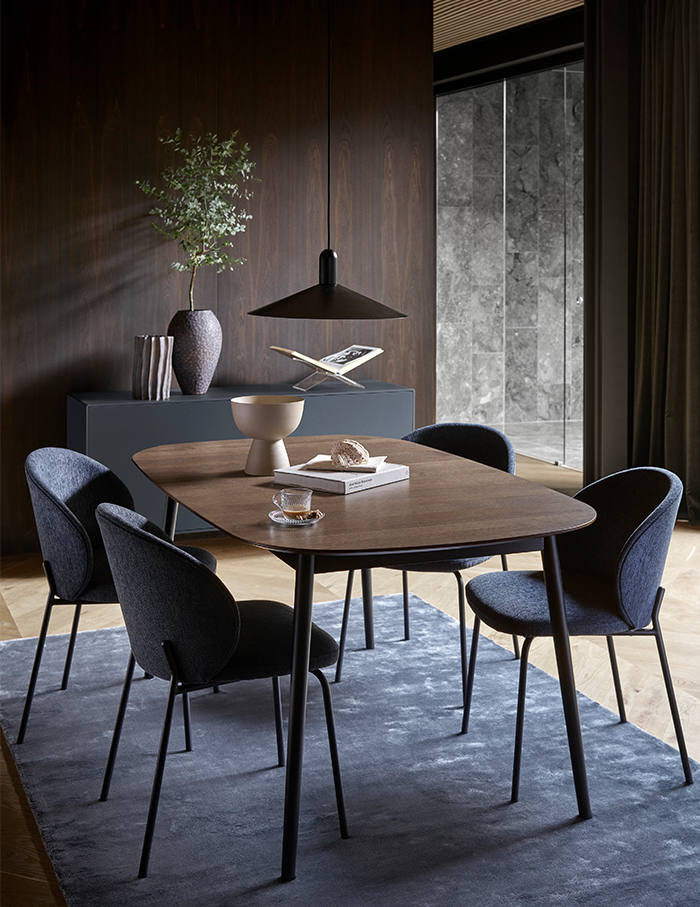 "People are realising that there is more to furniture than just aesthetic value. In a short period, because of the pandemic, homes had to serve multiple functions simultaneously—workstations, recreational hubs, relaxing corners and so on," says Navin Khanna, Director, BoConcept India. Keeping this in mind, the BoConcept design team integrates metropolitan style inspired by the big-city lifestyle in upscale metropolitan cities. On the other hand, the Scandinavian style is inspired, as the name suggests, by its Nordic roots and design heritage where natural light plays an important role in determining the mood of the space.