Design
The retro touch—Visit the '90's at the New Delhi restaurant Nineteen78, the newest outpost by Neha Gupta
JUN 9, 2022
| By Twinkle Tolani
Carrying forward the gusto of the Beyond Designs Bistro, founder Neha Gupta, who seems to be on a roll, has launched her newest venture, Nineteen78 restaurant at New Delhi's choicest hub of restaurants, Select CITYWALK.
A radical retro look paired with delectable food, which comes in association with Neha's name, makes the premise the hep go-to for intimate and private meals.
Conceived as a boutique restaurant, the design of this restaurant is credited to her and her husband—Sachin Gupta. An interior designer, an architect and a restauranter, Neha's relentless spirit did not stir her during the pandemic and certainly has not phased her now.
You may also like: Restaurants got flavour—7 places to visit that guarantee both food and ambience for the soul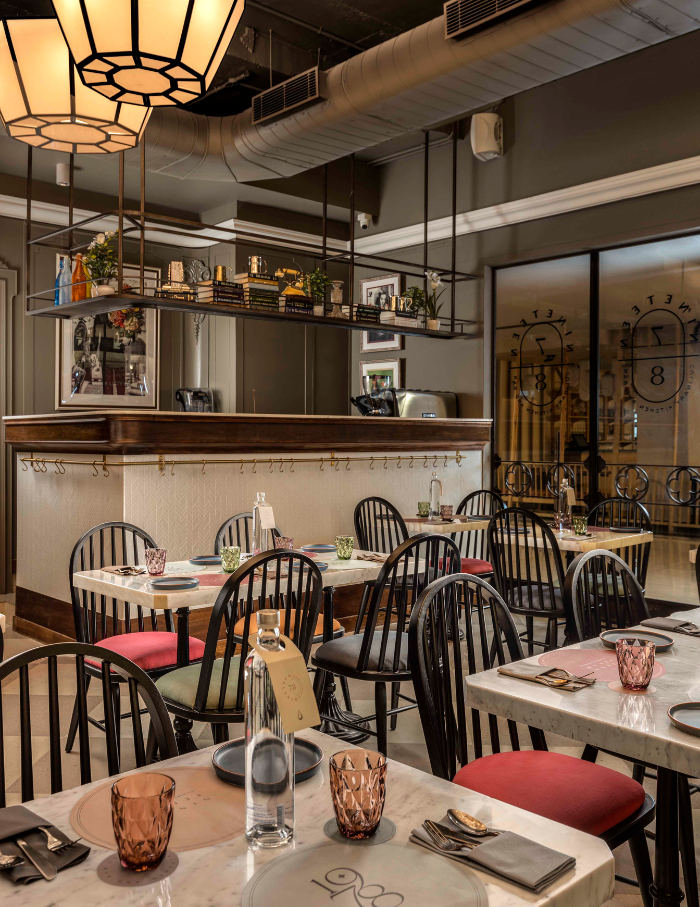 The 48-seater-restaurant is as experimental in its interiors as they are with its menu.
Fusing mouldings and cornices reminiscent of classical architecture with innately contemporary framed artwork, the Gupta duo has imbibed the best of both worlds in the restaurant. Chequered flooring matching the hue of the walls subtly outlines the retro-vibe that is made prominent by the chairs in the space.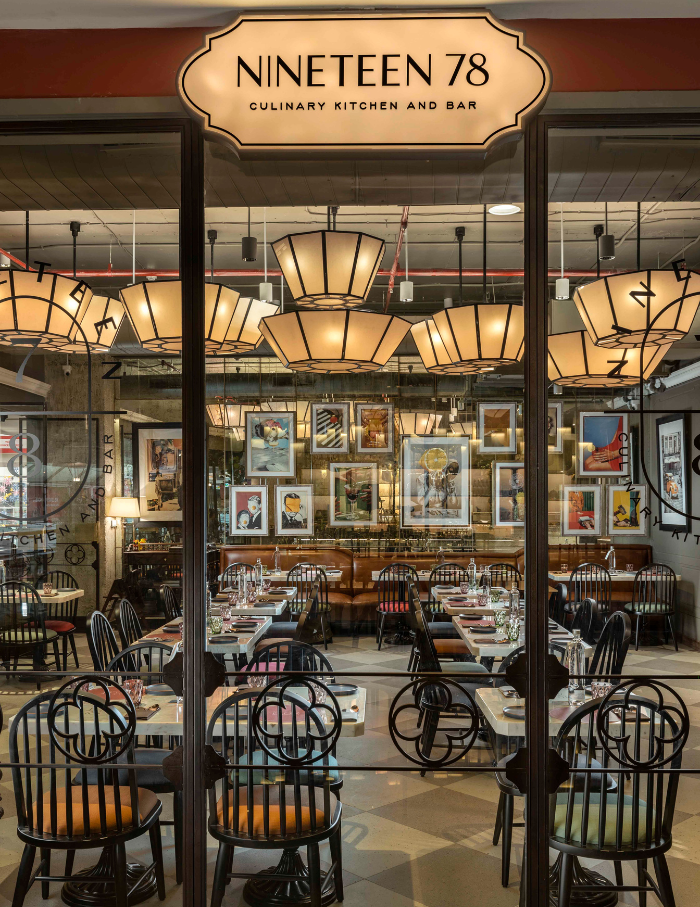 The stunning marble tables with metal cast bases and sofa seating in the corners connote a deja-vu moment from '90s sitcoms, while auburn wooden cabinetry sparks up the place.
In juxtaposition, an open ceiling, colourful upholstery on the chairs, and a minimalistic overhead shelf looming over the main counter speak of the relevance today.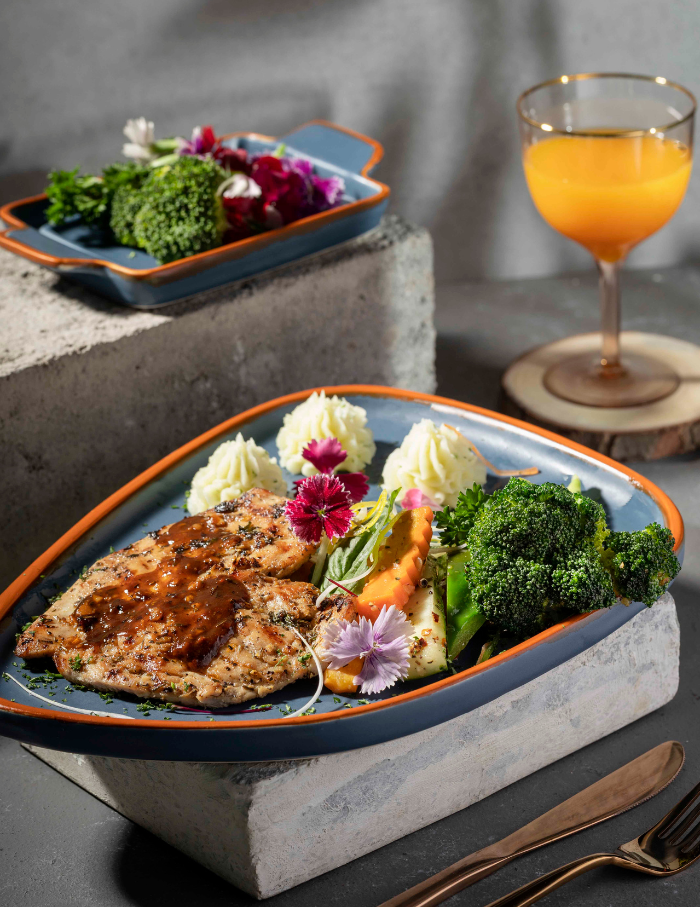 A fun bunch of lights made of steel and fibre loom over the restaurant and seem to be an ode to the fusion. On the other hand, the display glass walls sport details with a much more vintage inspiration. 
Joining the interiors on their adventure, even the menu at Nineteen78, is one that is quirky and unique. Patrons can choose from a list of mouth-watering European, Asian and Coastal cuisines from Vietnam and Sri Lanka. Although experimental, the trained chefs behind it seem to have a motive at play.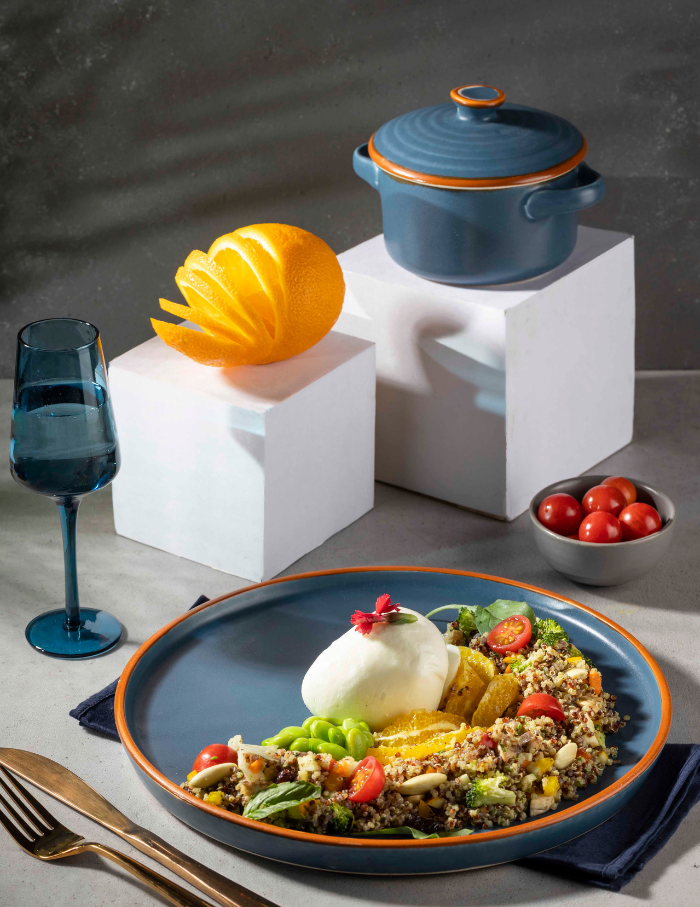 In revisiting certain classic dishes, the chefs have concocted a modern experimental fare. From Caesar and Fattoush salads with a twist to Chicken in spinach sauce with Orzo salad and grilled vegetables; from Sweet and spicy Hong Kong ginger fish to Caramelized dry Vietnamese chicken, prawn linguini, and Sliced lamb in hoisin sauce, the options are plenty and playful.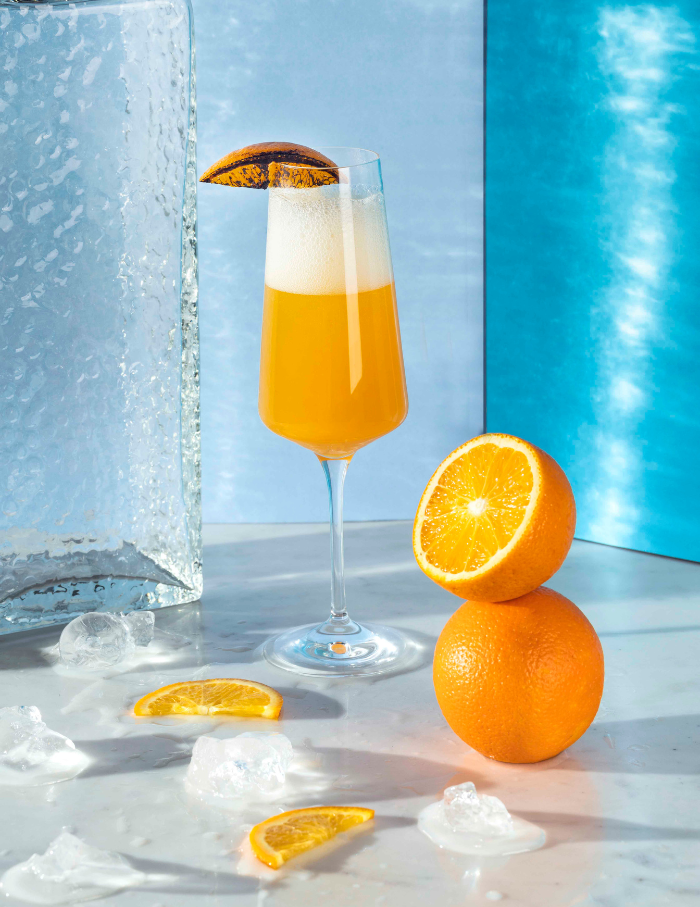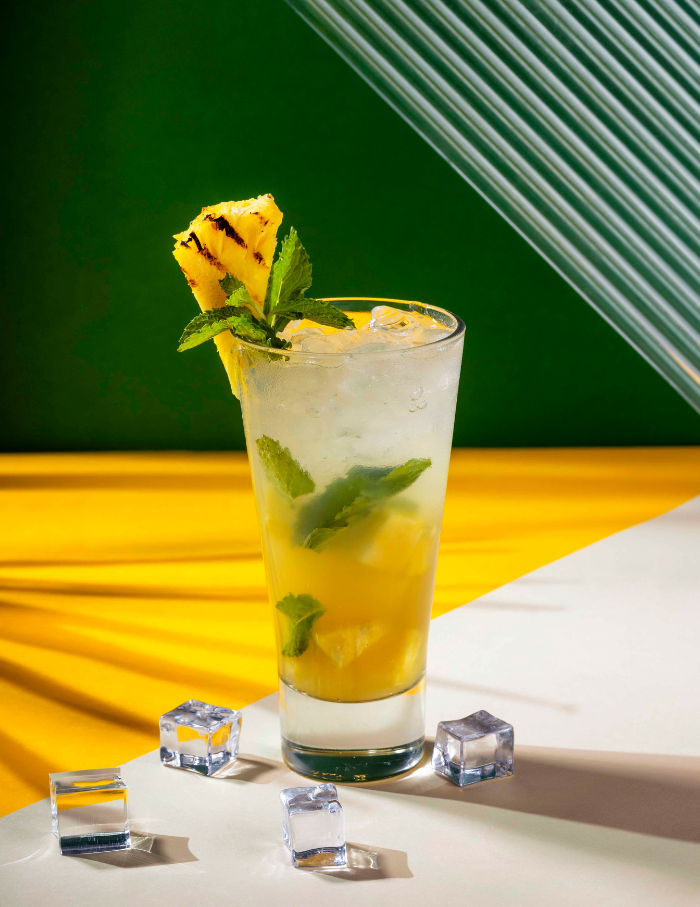 In addition, an irresistible dessert menu makes it a place impossible not-to-visit. Raspberry pie with vanilla ice cream, apple crumble, ice cream and chocolate devil cake shall do more than only satisfy sugar cravings.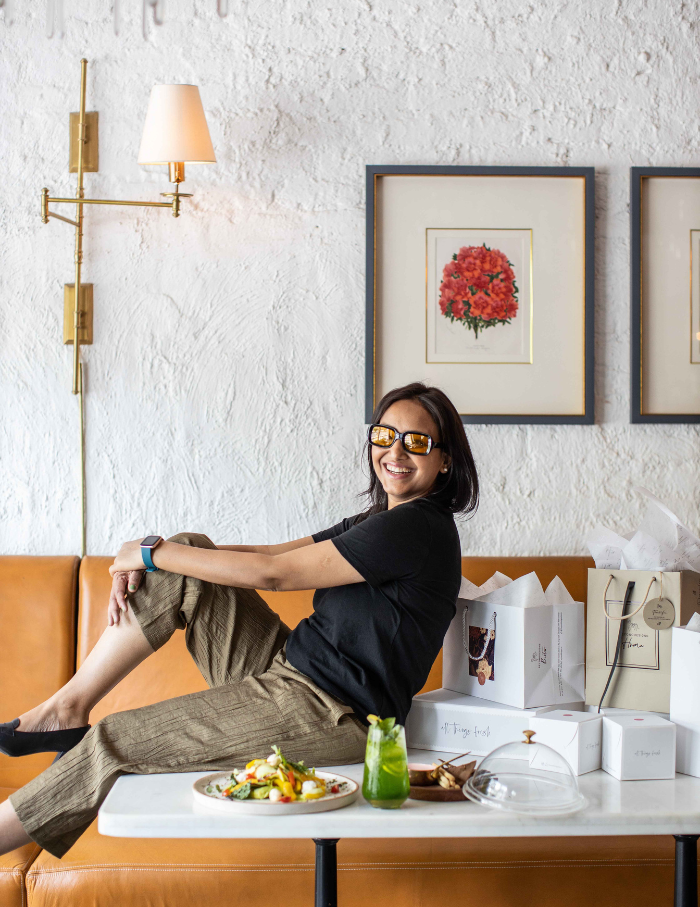 To be able to offer a wholesome dining experience, an attached, modest bar graces the restaurant. To those early risers and those looking for a place for morning meetings, an extensive breakfast menu with healthy and indulgent selections shall do the trick.
You may also like: The best restaurants in Mumbai, Delhi and other buzzing cities of India to visit when the hunger pangs hit hard