Homes
Dorothée Simon transforms a meagre mountain cottage in the French Alps into an opulent chalet
DEC 27, 2020
| By Shree Vrinda Agarwal
Turned from a waning mountain farmhouse into a cosy family home, this serene chalet in the French Alps spans 4,300 sq ft across four floors.
The 29-room mountain house is transformed by Dorothée Simon and her architectural team, who completely reimagined the place to every detail, giving each space its own character while maintaining coherence and circulation throughout.
Set down on a green haven in the heights of Evian, the interiors of this French home rest in harmony with the natural surroundings. From a billiard table to a state-of-the-art fireplace in Zimbabwean marble by Simon herself—this traditional Savoyard chalet comes packed with modern utilities.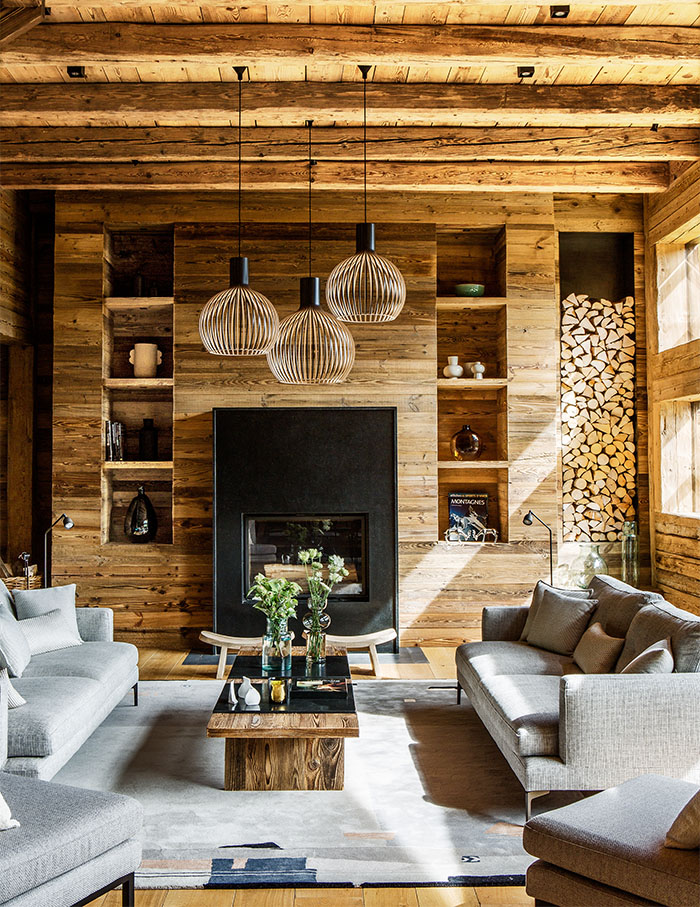 Influenced by the great outdoors, each room brilliantly showcases a specific aspect of nature…powdery snow, rock, autumn and moonlight.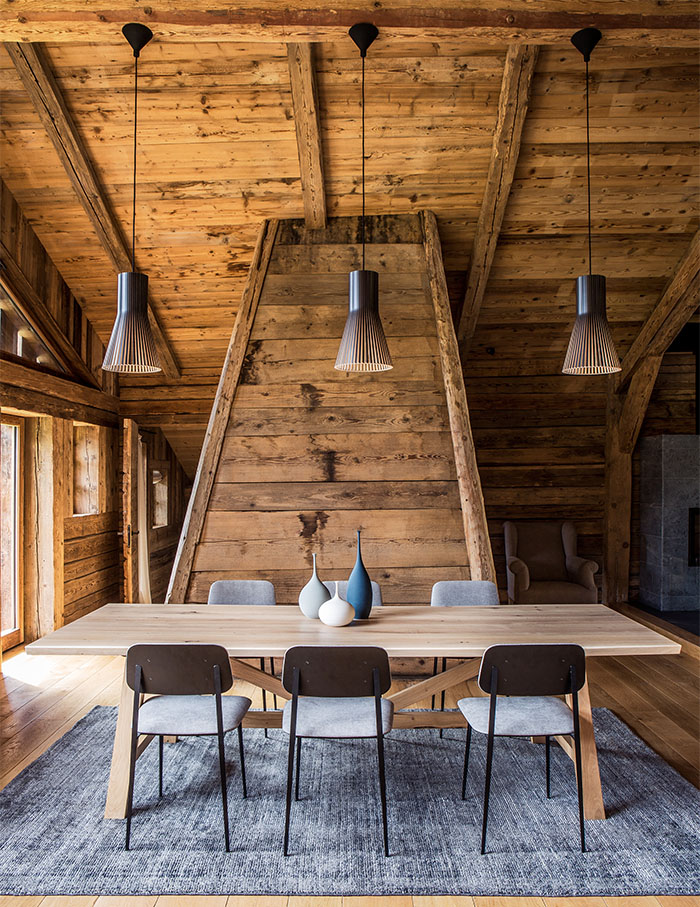 With a mission to rehabilitate their rustic wood house, the clients initially reached out to Simon with the desire for a small and cosy home but were convinced to expand the cottage into the uber-luxe chalet after seeing Simon's plans.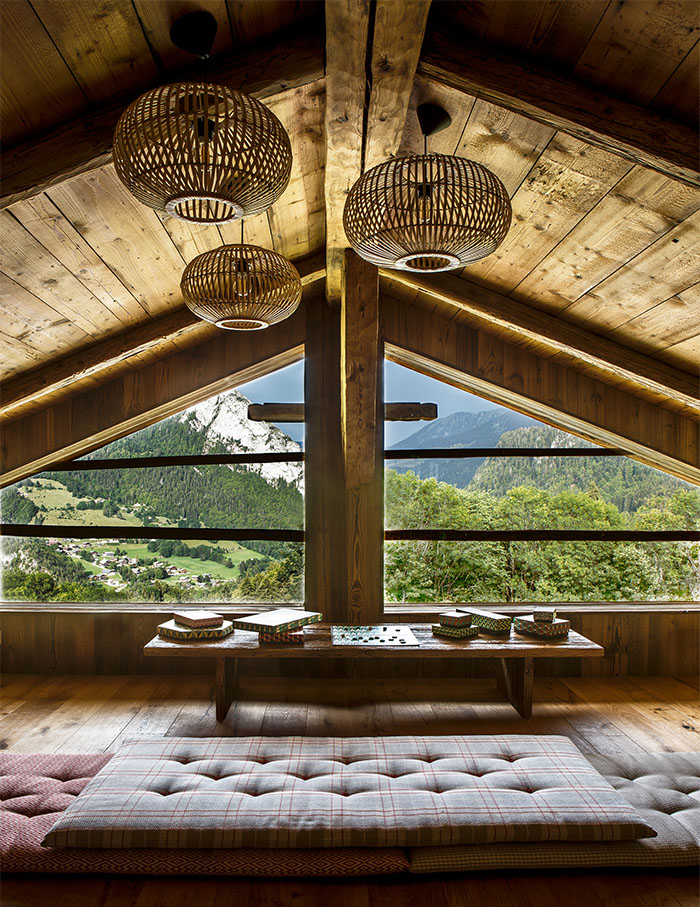 Located just outside the town of Evian in France, the chalet still possesses the authentic architectural elements of its former construction before Simon worked her magic. The wood facade is incorporated with large glass panels. Meanwhile, the traditional wooden fireplace is turned into a marble eye-candy but still remains true to the original aesthetic.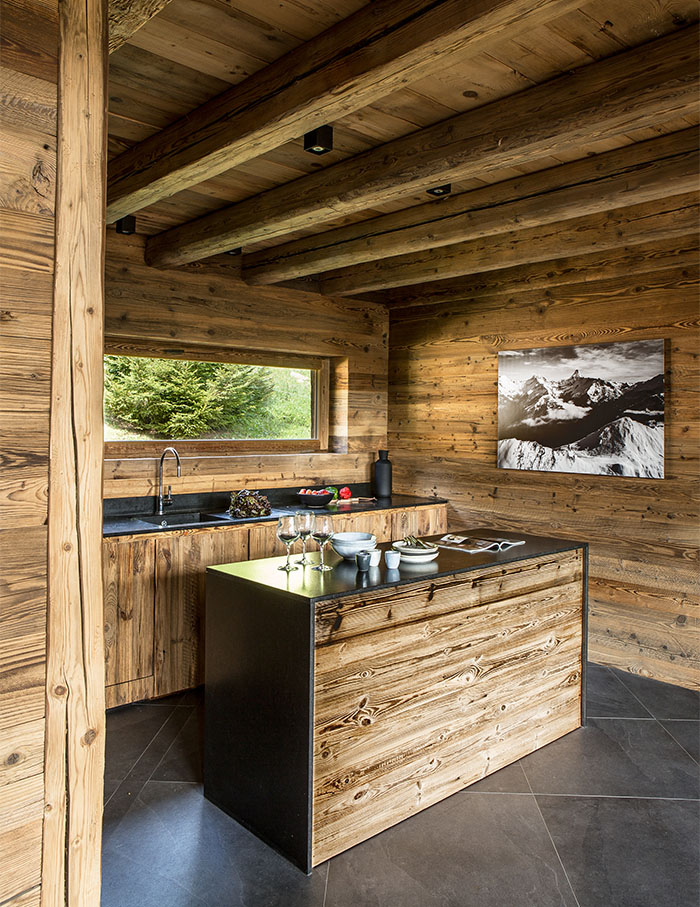 The living room features a plunging view over the valley, with its delicate shades of blue, grey and beige. Depending on the interaction of wood and daylight in the rest of the house, the palette goes from neutral to vivid. Simon says she "subtly integrated more modern aspects into the design to create a contemporary mountain chalet".
While we #wishwewerethere, we asked the architect to walk us through this whimsical mountain home. The creative points to the chalet's cloakroom, which lies just beyond the main entrance to the chalet. From here, a corridor leads to a bedroom with ensuite facilities and further down, to a large, open-plan area with a living, dining and kitchen setup.
Simon continues, "On the mezzanine is a games room just off the landing with a billiards table, table football and a bar, making this the ideal entertaining space! Next door is a bedroom and an ensuite facility. All the boudoirs—including the ones on the lower level (below the living area)—have cleverly designed bathrooms to maximise the space."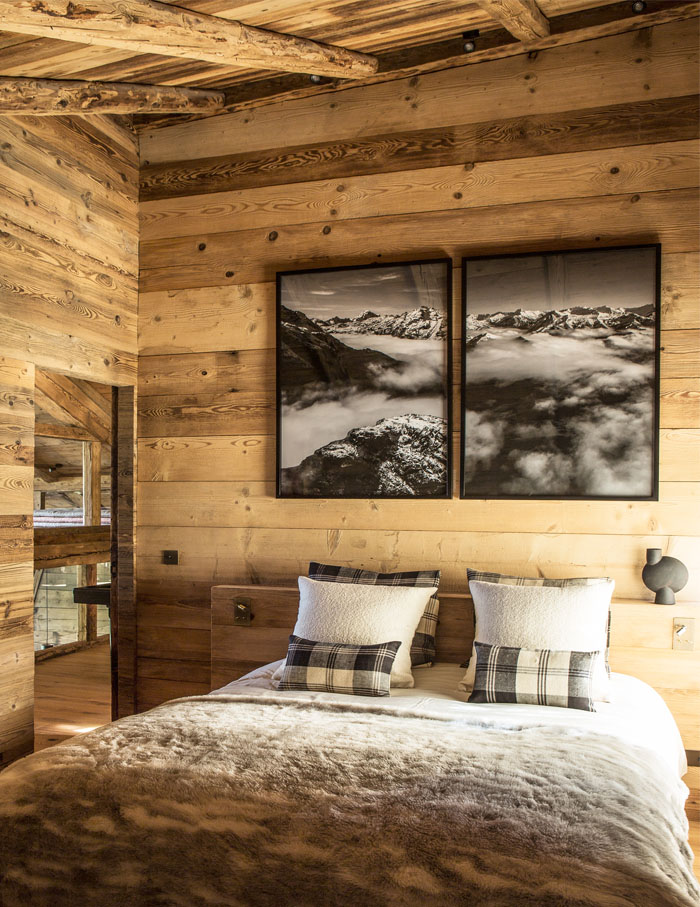 "The lower part of the chalet is designed as flats, which can become independent whenever needed. While the level above is designed to be a communal space around which the other rooms are organised," the maverick says.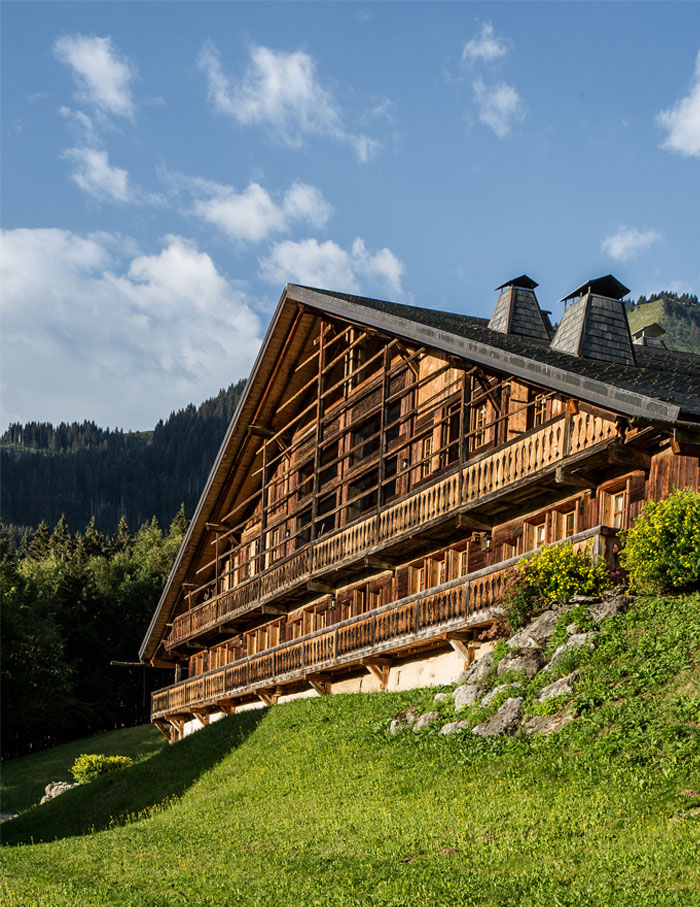 Talking about her favourite room in the cottage, Dorothée says, "Each room and each piece of furniture was thoroughly researched and became an exciting new mission. But if I had to pick one, it would probably be the grey bedroom, where the bath acts as a decorative element of the bedroom rather than a segregated space!"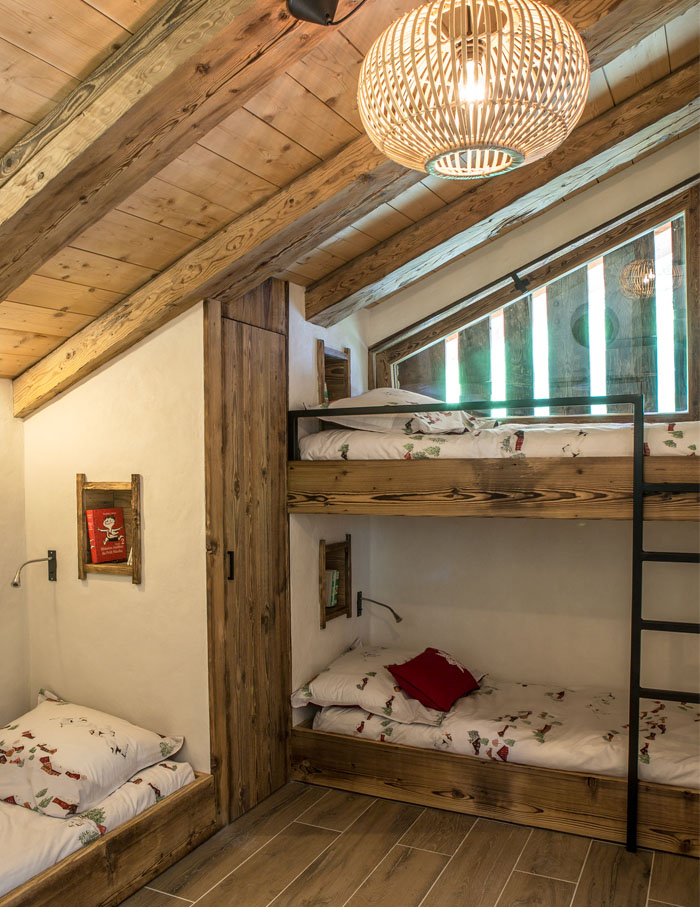 While concluding the chat, Simon leaves us with her go-to design philosophy, saying, "I like to create unique spaces using simple forms and complex details, through a bold combination of materials, textures and light. I always focus on emotions and ensure that each space tells its own story."
Scroll down to see the rest of the images from this chalet done up by Dorothée Simon…