Homes
French designer duo Carole and Fabrice Gibert of Archidomo blend nature and design to craft Maison Akila
SEP 8, 2020
| By Vedika Nair
Embracing the stunning view of Lake Annecy, French designer duo Carole and Fabrice Gibert of Archidomo fashioned this abode with a fusion of lavish and earnest elements. Christened 'Maison Akila', this expansive villa is an embodiment of contemporary architecture and designer products from Kettal.
"When it came to the site, it was love at first sight," says Carole. "We made sure every room in the Maison had a view of the stunning lake, and they all were linked by a passageway."
The three-storeyed villa is anchored on a slope by a set of cascading volumes. Its design is an invitation to take flight and enter Akila to discover a masonry base in the landscaping garden.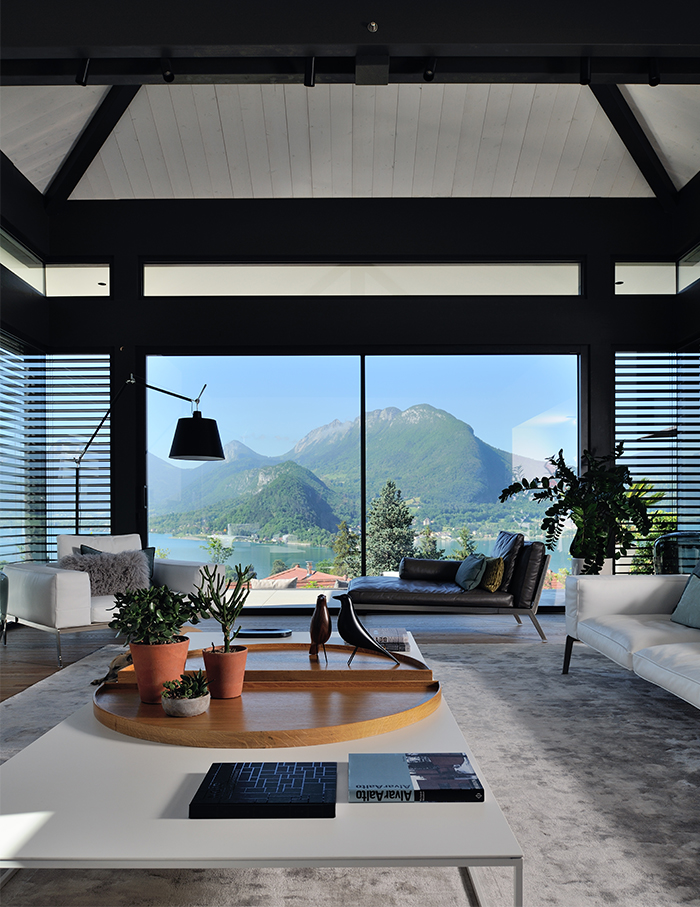 The ground level is covered in concrete tiles with an outdoor terrace, while interior balconies on the upper level overlook the lake. A 90-degree wall marks the entrance to the basement leading you to the reception area, where a captivating metal and oak staircase sits.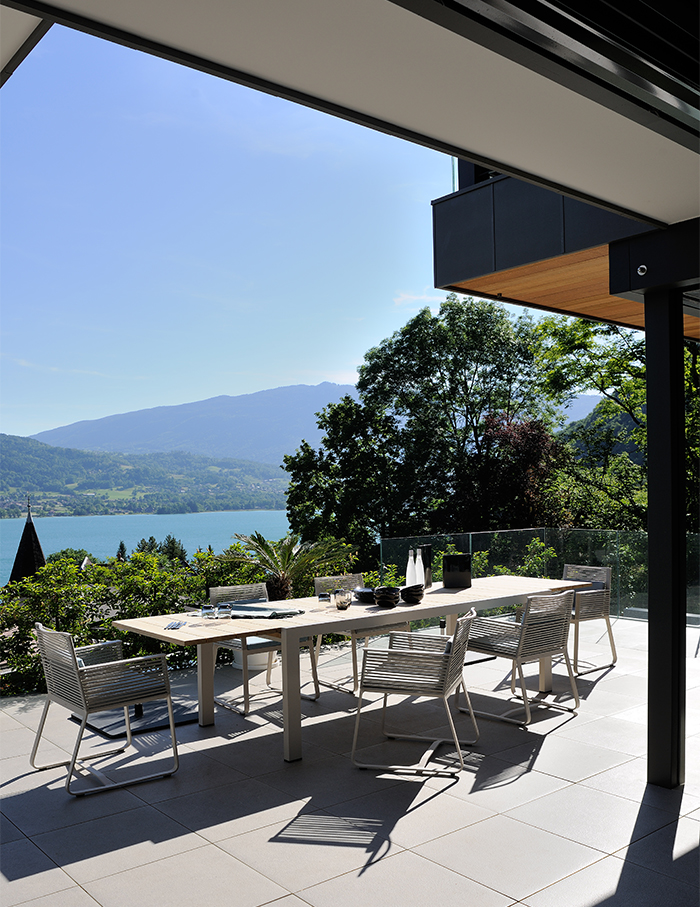 Further ahead is a cosy living room with an outdoor terrace. "Our favourite spaces have to be the living room, which has an atypical volume, and the kitchen that was to be articulated along a corridor. These are the two large living spaces of the house," says Fabrice.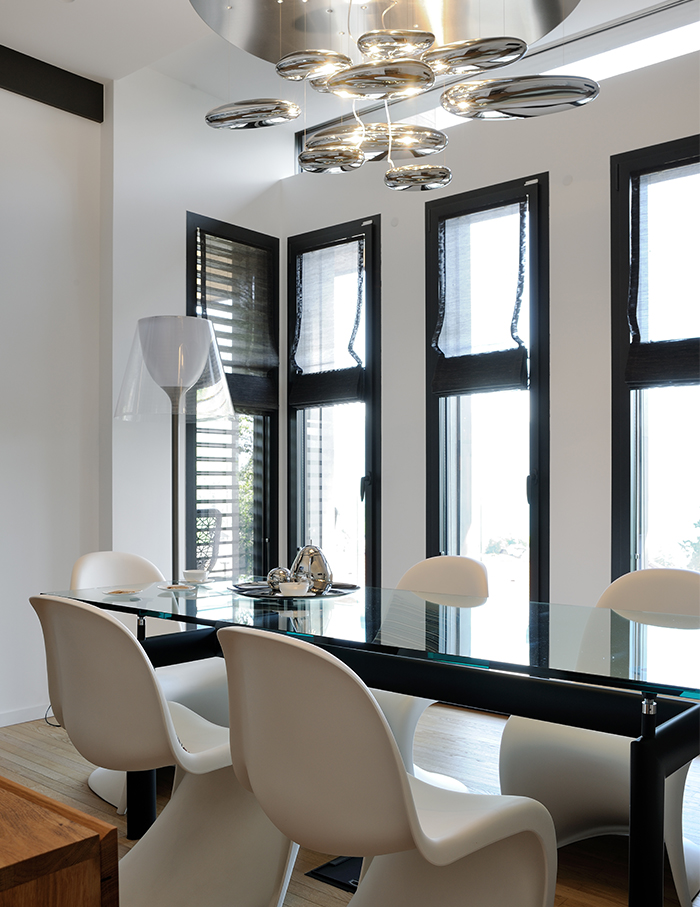 Like an everlasting link, more spaces in the home open up with incredible views and interior detailing. The kitchen features a long central island in oak and stainless steel with ample concealed storage space.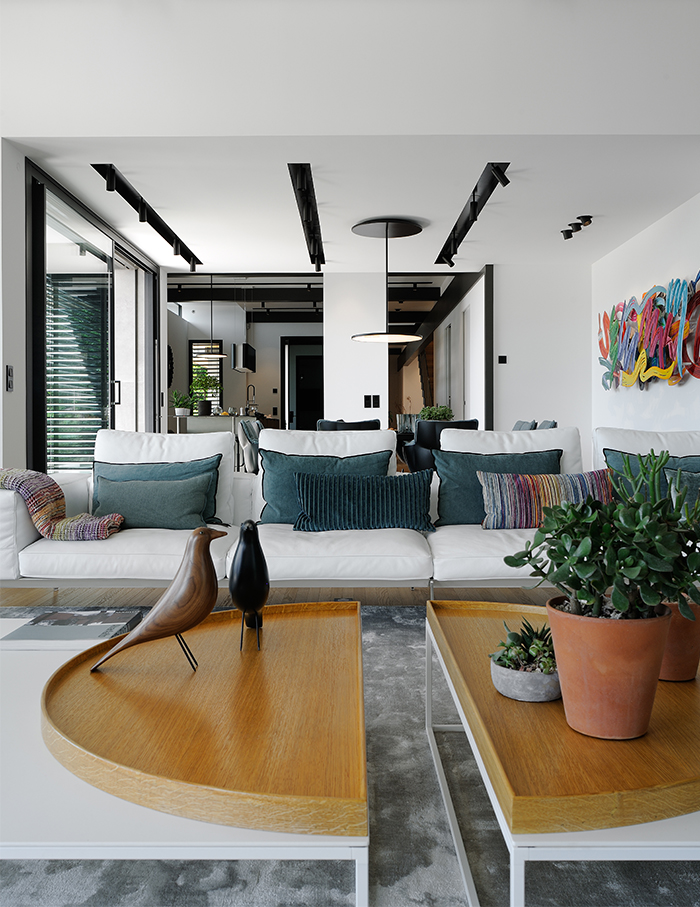 A wall sculpture adds vibrancy with colours in the dining room, while a monolith extends to the fireplace. The home is furnished with a number of luxury brands including Kettal, Rimadesio, Cassina, Eames, B&B Italia and Vitra, among others.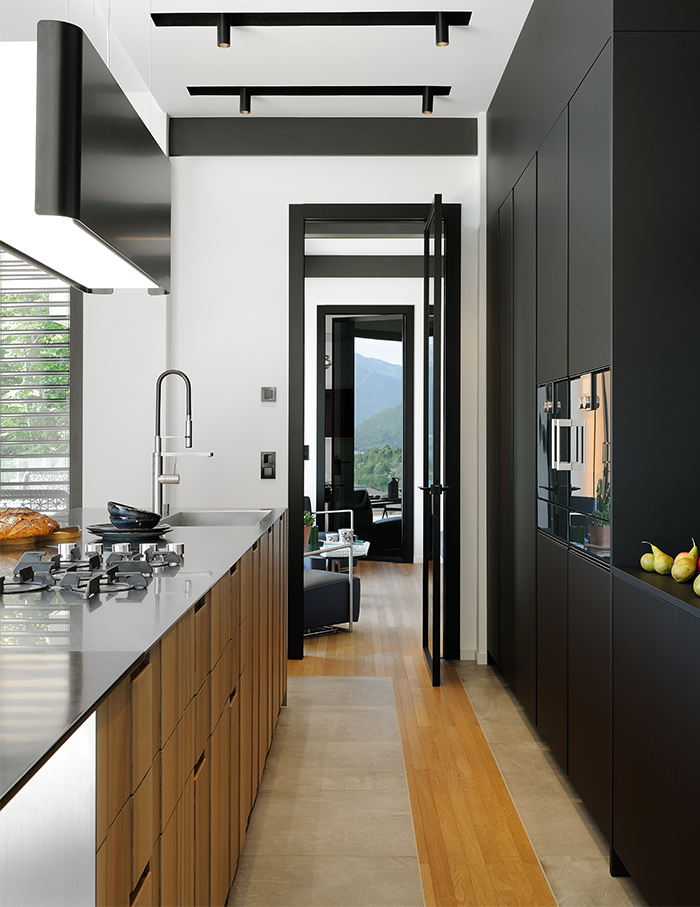 Cloaked in black, grey and white tones, the house's style achieves a sense of serenity. Largely designed to reflect the surrounding landscape, fluid navigation is seen between living and intimate spaces.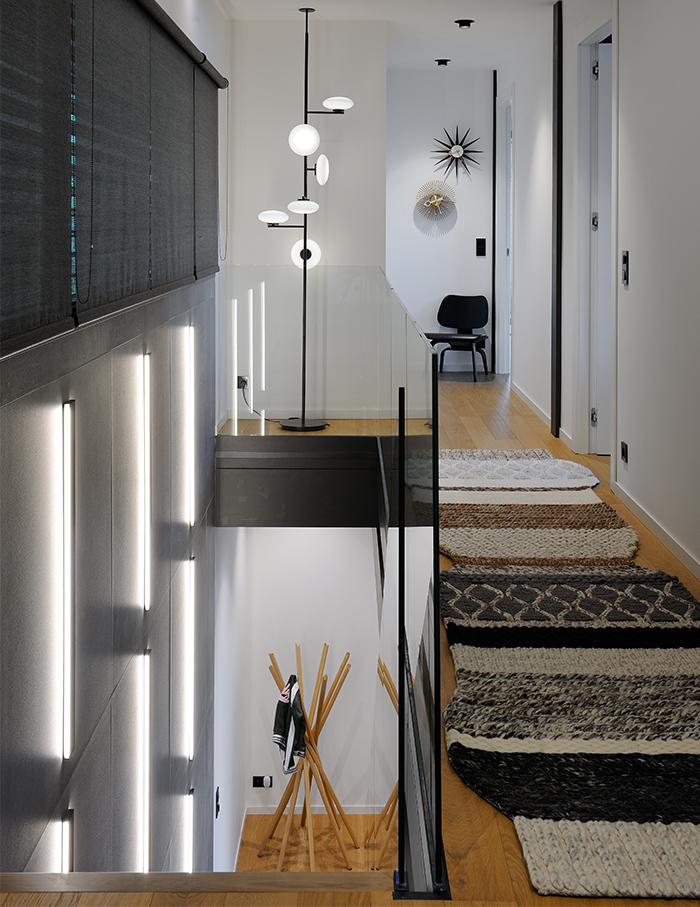 The third storey accommodates the homeowner's office and master bedroom that is oriented with the lake and mountains. "Our architectural philosophy is that we choose the most inspiring and demanding architectural projects—dedicating ourselves to the 'Domus', to the home," concludes Carole.
Scroll for images from Maison Akila by Archidomo…