Lifestyle
Humbert & Poyet design the Ultimate Provence wine estate in France
JUN 29, 2020
| By Aneesha Bhadri
Just 30 minutes from the Gulf of Saint-Tropez and Sainte-Maxime, next to the charming village of La Garde-Freinet, lies the wine estate of Ultimate Provence. Architects Christophe Poyet and Emil Humbert of Humbert & Poyet realised their client's vision of an intimate, urban space that redefines traditional design notions of a wine estate—creating a space that is functional and aesthetic in equal measure.
This rambling vineyard on the French Riviera—it spans 114 acres of Côtes de Provence AOP (Protected Designation of Origin) vines—features a hotel that is the final word in comfort. The combination of materials such as suar wood and tinted velvet creates a warm and dynamic atmosphere in the lobby, where the fireplace is the central focus.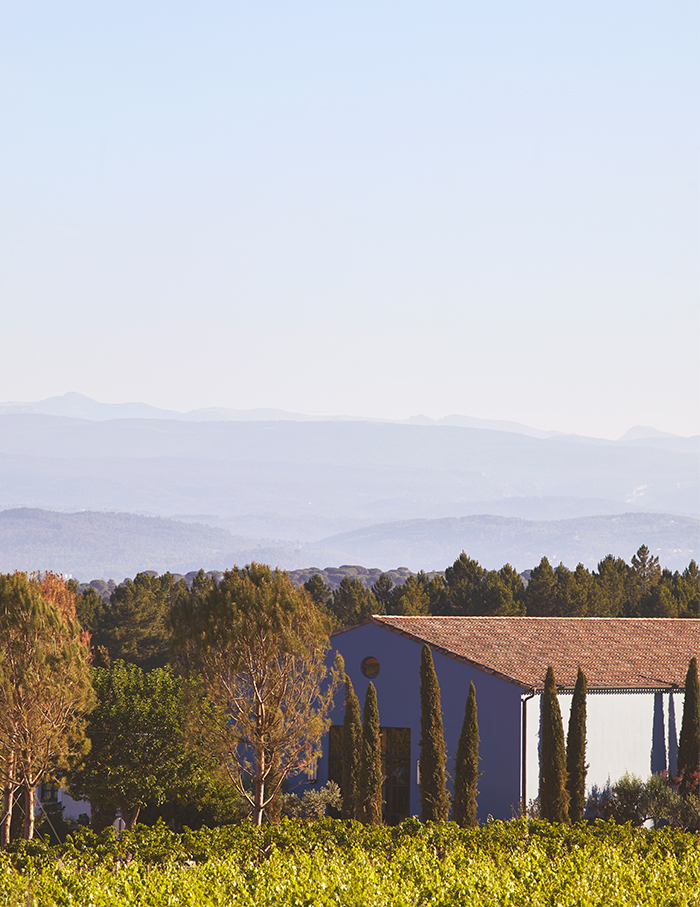 The living spaces are inviting with Aegean blue walls and brass lighting, creating entrancing notes of contrast between the colours and materials, urban elements and atmospheric lighting. Smoked glass fixtures and aged mirrors in the back of the bar give a depth to the space, while the openings to the terrace and front lawn provide a soft and natural light.
The guest rooms are expressed in warmer tones with the use of rich materials and soft natural hues. The natural fibre wallpaper is reminiscent of linen typical of Provence. Popping shades such as the raspberry on the headboards lend an upbeat look. The estate's swimming pool sits between a lavender field and an olive grove.
The colours used are inspired by those of Provence: Notes of sage and sepia, reminiscent of the shades of the landscape, its soil and green vineyards. "The flow of light and open perspectives plays an important role in creating spatial volumes. Large glazed metal doors with brass handles separate different areas—from the cellars to the tasting room, through to the restaurant—thus creating visual fluidity.
The emblematic design showcases the modern spirit of the estate," says Poyet. The use of perspective is a dominating factor in the body of the winery. Large openings have been created in the facade and in-between each space to make the spaces appear larger.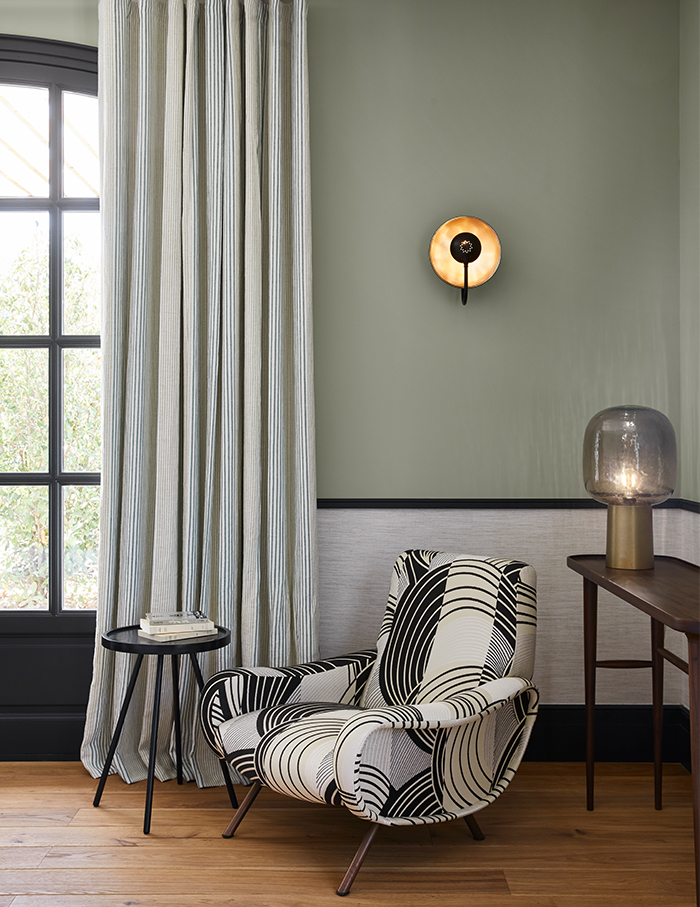 For the material palette, the duo drew inspiration from the landscapes of southern France. The combination of raw and contemporary materials such as concrete, with stately elements such as aged oak, marble, brass and leather, lend an alluring dynamic to the establishment. "The use of brass is a recurring element. It is a material we enjoy working with in all of its facets to highlight forms and to complement other materials," says Humbert.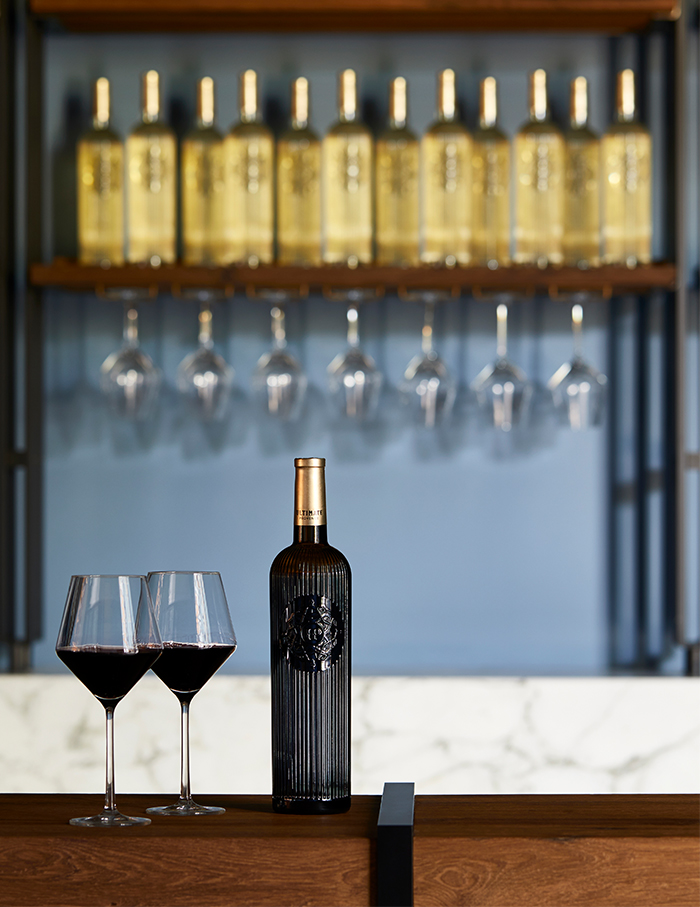 "Placing the utmost importance on craftsmanship and detail, often supporting local craftsmanship, we like to draw inspiration from a project's surroundings and history. We then create the space as a composition, marrying different periods to render an environment that is relevant, and we hope inspiring," the duo conclude.
Scroll below to see more images from Ultimate Provence