Design
Mumbai Gallery Weekend 2022 stirs with its 10th edition of art that is conscious, cognitive and comely
MAR 4, 2022
| By Twinkle Tolani
Commenced in 2012, the Mumbai Gallery Weekend puts on a show to display the diversity and depth of art in the bustling city. Returning for its tenth edition, 23 galleries—from midtown and South Mumbai—proudly flaunt contemporary art in these freshly curated exhibitions. Upcycled material turned into art marvels, avant-garde films, and other curations provide art-isfaction galore.
Here are the top picks by ELLE DECOR India from the Mumbai Gallery Weekend 2022…
You may also like: Designer Vaishali S and Alessandro Giuliani capture delicate Indian weaves under the ocean also exhibited at Jamaat Art Gallery
'Savage Flowers' at Art Musings
In line with Smriti Dixit's tactile art language, a long-standing commitment to recycling led her to make woven landscapes and sculptures using scrap that highlight the fragility of the planet. Curated by Nancy Adajania, for her solo exhibit, Dixit depicts the complicated balance between the spiritual and commercial, and the organic and industrial.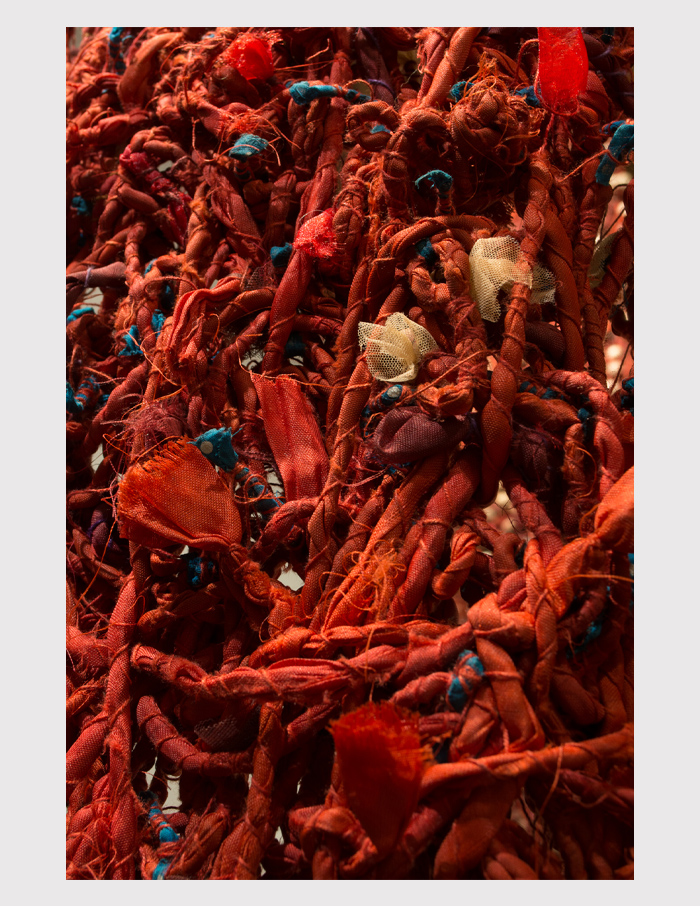 In Search of the Non-Singular, Akbar Padamsee at Priyasri Art Gallery
Padamsee's experimentation with perception and form collide with graphic and print technologies courtesy of his early days spent with Stanley Hayter. Distilling his palette to an auratic black and white promised more possibilities of working with the seen and unseen as compared to the explicitness of colour, the longer the period of execution, the greater the possibility of choice.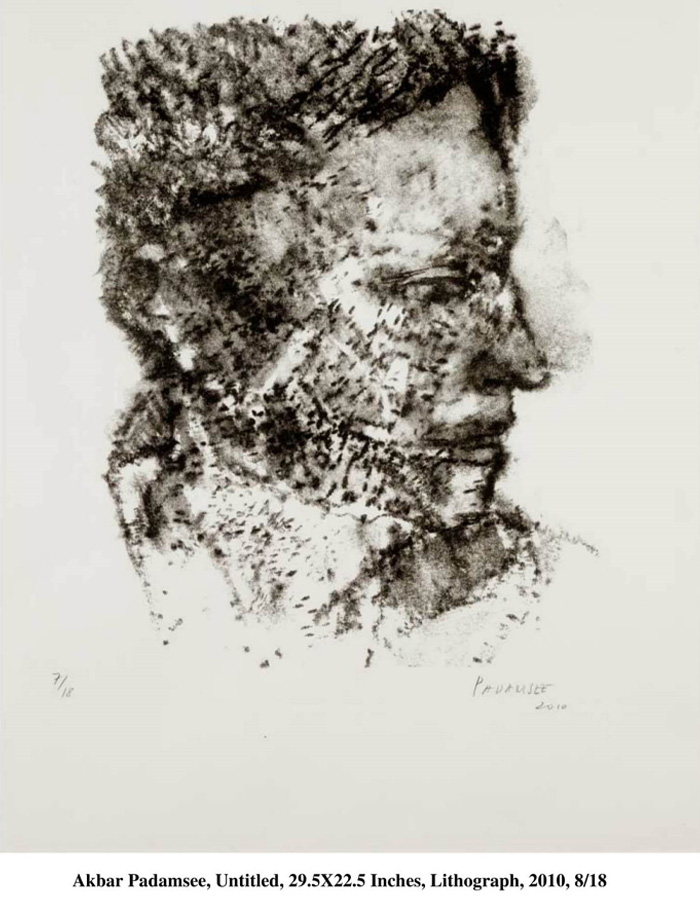 'Where do we come from?' at Galerie Mirchandani + Steinruecke
Kerala-based artist Sosa Joseph enthrals at the Mumbai Gallery Weekend with her new works such as Feasters from the show, Where Do We Come From. Deriving muse from the mundane, the works are inspired by scenes and sounds of her immediate environment—the river Pamba, the sugarcane fields, and have also been exhibited at the Centre Pompidou and the Stedelijk Museum Bureau Amsterdam.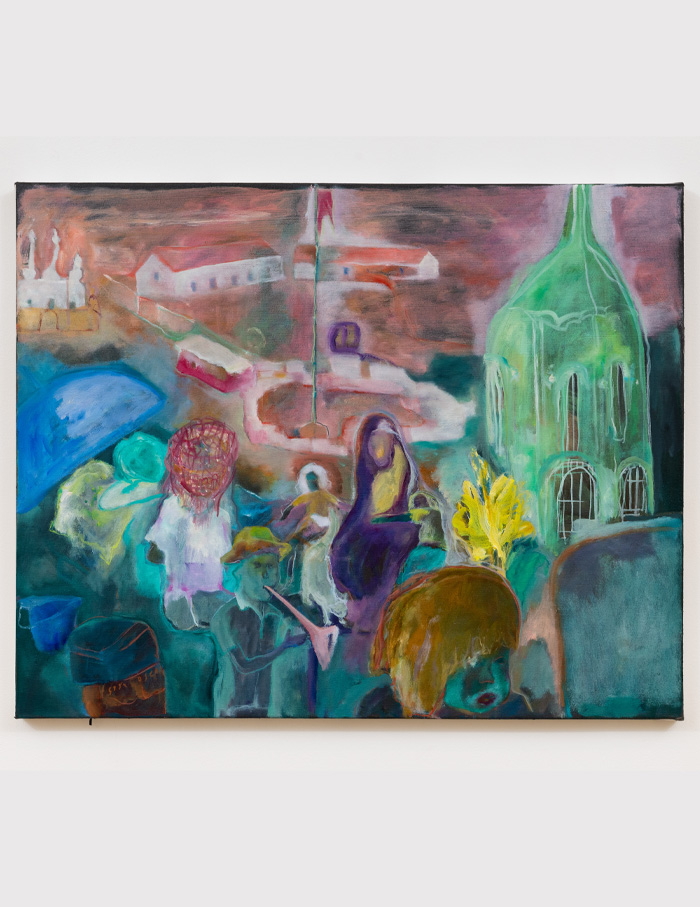 'The Mud and the Rainbow' at Jhaveri Contemporary
Ramesh Mario Nithiyendran's first solo exhibition in South Asia, ceramic sculptures inspired by his roots in Sri Lanka, have been put together at his studio in Sydney. "These multi-limbed, zoomorphic beings embody elaborate modelling and glazing techniques. Together they explore queer politics, zoology, idolatry, anthropomorphism, popular culture," states the gallery note.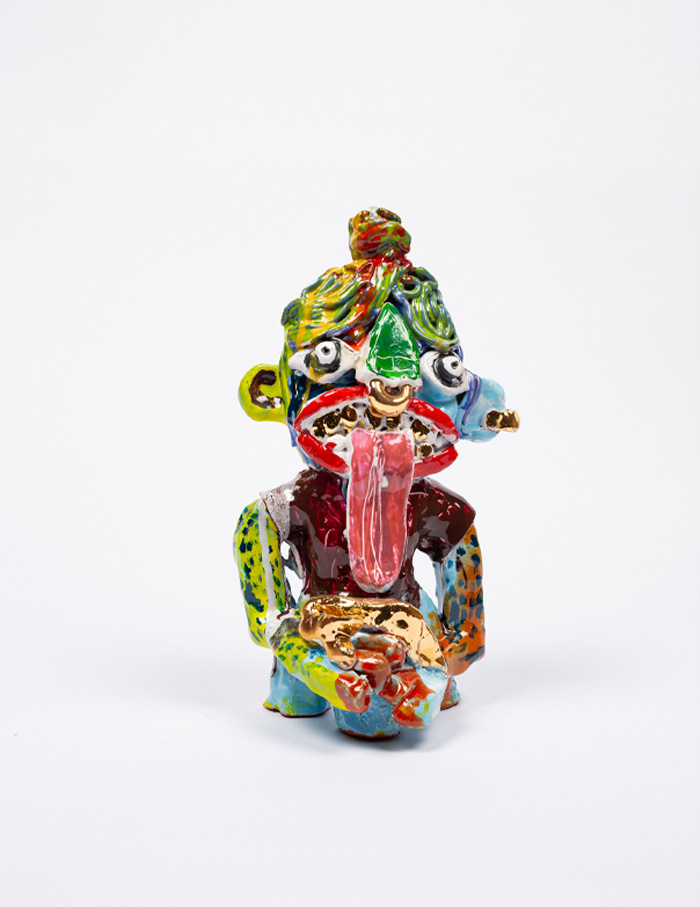 'Home Ground' at Tarq
Traversing from personal to sociopolitics through his works, Kerala-based artist, Saju Kunhan, dives into his family history and issues of migration and displacement for his second solo at Tarq. Alongside, Kunhan's signature method of image transfers on teak wood, also featured in this exhibition for the first time, is the artist's works on paper.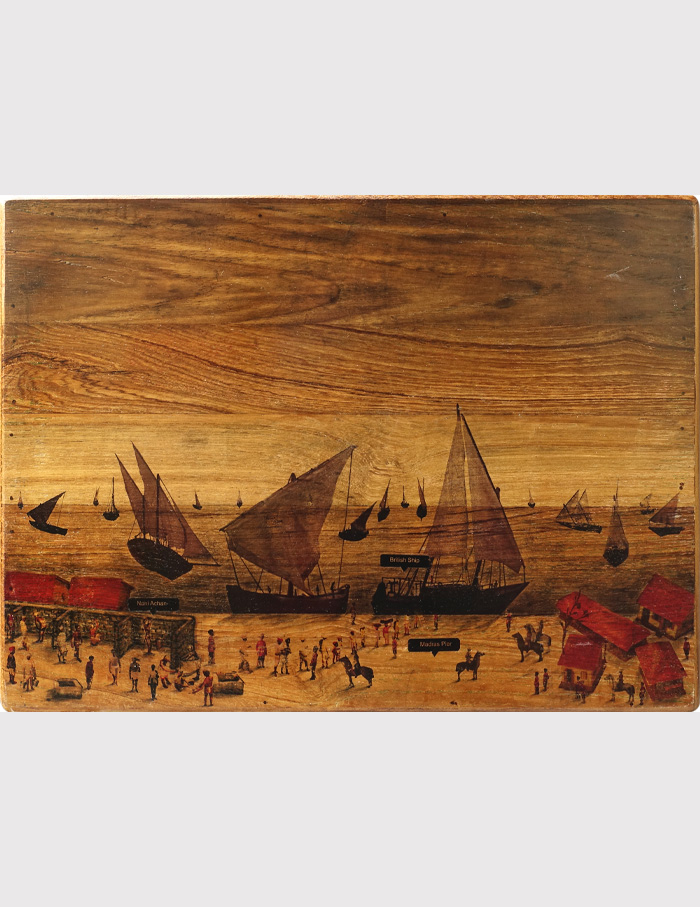 'Tropisms' at Project 88
Masterful brushstrokes evoke the worlds within Mumbai-based, Amitesh Shrivastava's new works done during the lockdown. Representing his experiences and memories of his hometown in Chhattisgarh and now-home Mumbai, his narrative is an expression of specific dark experiences that had a profound impact on him, according to art critic-cultural theorist Ranjit Hoskote.
View this post on Instagram

'Portraits of Intimacy' at Akara Art
Sathi Guin's monochromatic works are, an open-to-interpretation, expression of time. "Lines of her hand", as Guin calls them, illustrate her past, present and future. She leaves it to the viewers' imagination, to create mountains, rivers, galaxies and clouds out of the lines and spaces in her works.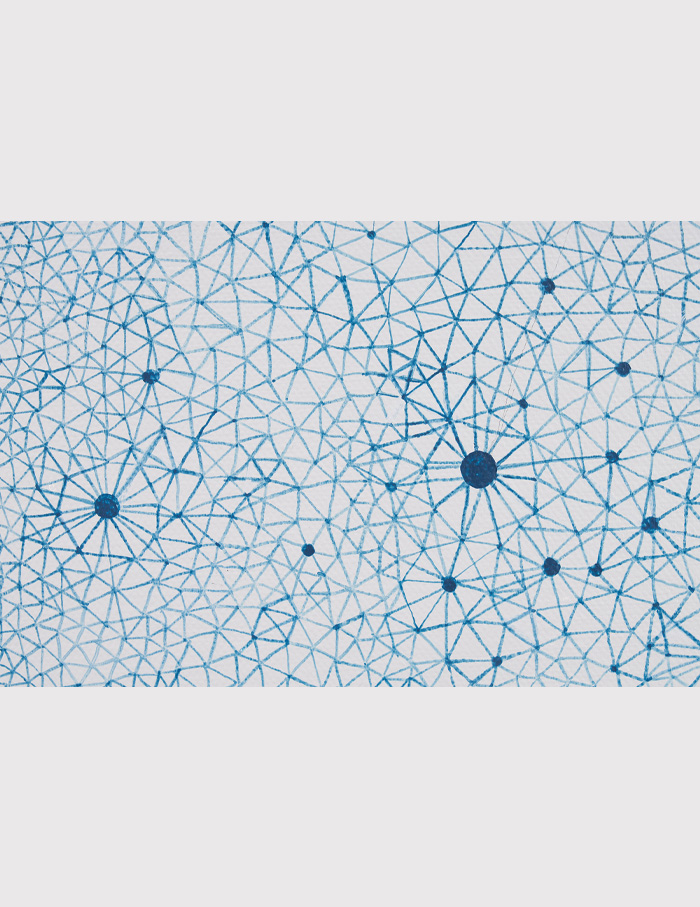 'Cosmos' at Chemould Prescott Road
Desmond Lazaro's new solo continues his preoccupation with the cosmos, by the medium of which he explores ideas of identity, migration and home. Drawing from his beginning as a miniature he creates pigments that aid in forming geometrical drawings and jottings hinting at his interests in mathematics, science and art.
Con-contemporary by Siddhartha Kararwal at Sakshi Gallery
In a peculiar way of responding to the news, and inspired by the consumerism of today's world and fickle trends, Siddhartha Kararwal, a sculptor by training curates his two-dimensional portraits with a similar approach to physicality. Satirical figures are drawn on distinct sheets of paper that are later combined together to form a single work.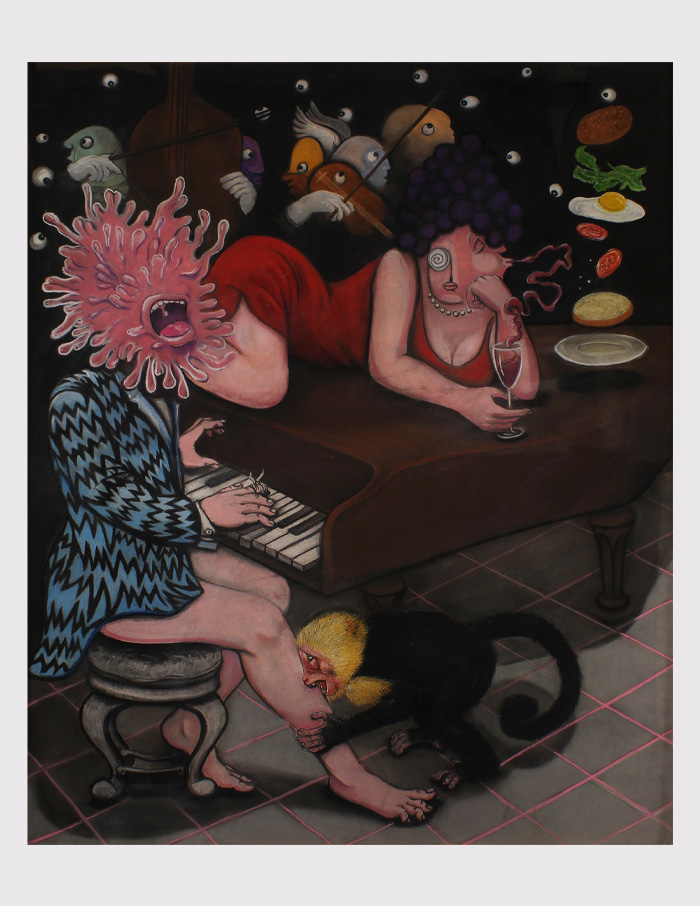 In Resonance by Louise Despont at Galerie Isa
Soothing to the eye and soul, Louise Despont's organic forms in colour pencils, graphite, antique ledger book paper, bamboo and botanically dyed cotton bring forth a skilful complexity and masterful balance. Behind the work, is the desire to form a co-creative relationship with nature for the artist.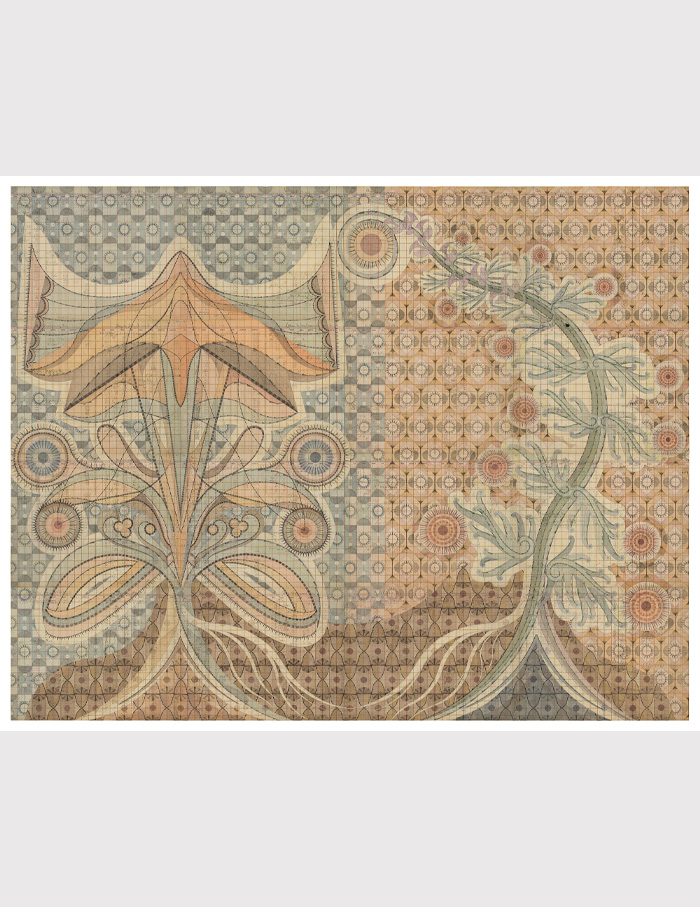 A Lease of Life by Ritesh Uttamchandani at Cymroza Art Gallery
Documenting the afterlife of political posters that reappear on city streets after they have fulfilled their original function, alongside photographs from his photo book, The Red Cat and Other Stories creates a deliberate overlap of genres. The architecture of the city, the socio-economic structure, and the influence of politics on all of them create a juicy contrast.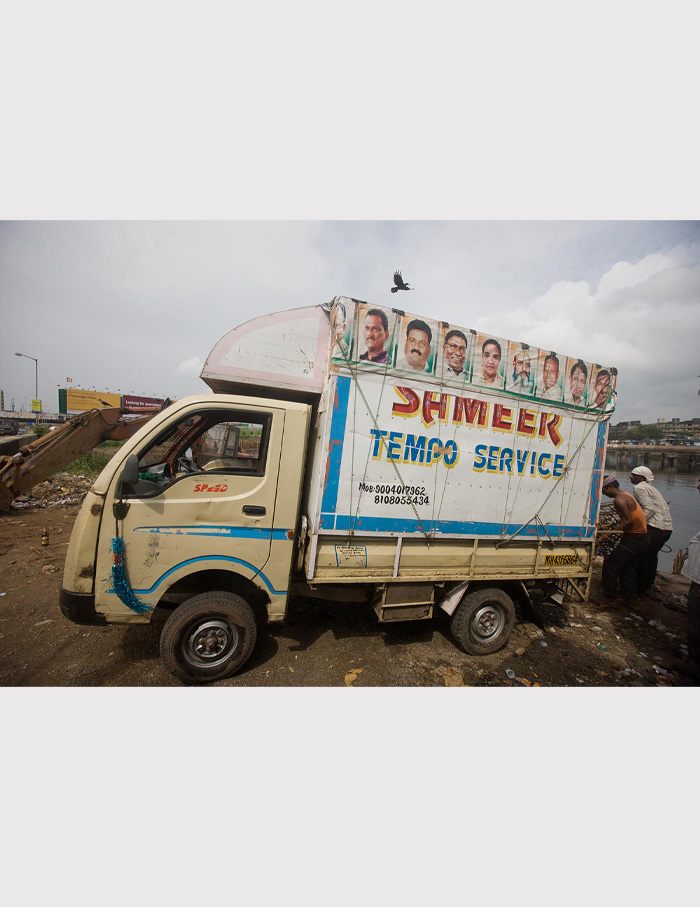 You may also like: 5 questions with Todo Paintal, an Indian artist breaking the odds with her debut solo exhibition at 79