Design
A therapeutic sanctuary—This Manhattan office by McGovern Project LLC melds bespoke interiors and wellness at core
MAR 29, 2022
| By Rhea Sinha
Bridging the bond between bespoke interior design and the therapy industry is this Manhattan office by principal designer Chris McGovern of the McGovern Project LLC showcasing a collaborative conception of a commercial therapeutic setup with a residential semblance.
The 3,000 sq ft loft space in the NoMad neighbourhood of New York is an essential element in the novel vision and ingenious business model of Dr. Logan P. Jones, Founder of Clarity Therapy NYC to accumulate allure and artistry as crucial components in wellness.
Originally built as a Holland House in the 1890s, the architectural enchanter of this space preserves all authentic style and structure in its exteriors. 
You may also like: Creativity goes a notch up with minimal interiors at this Punjab office by 23DC Architects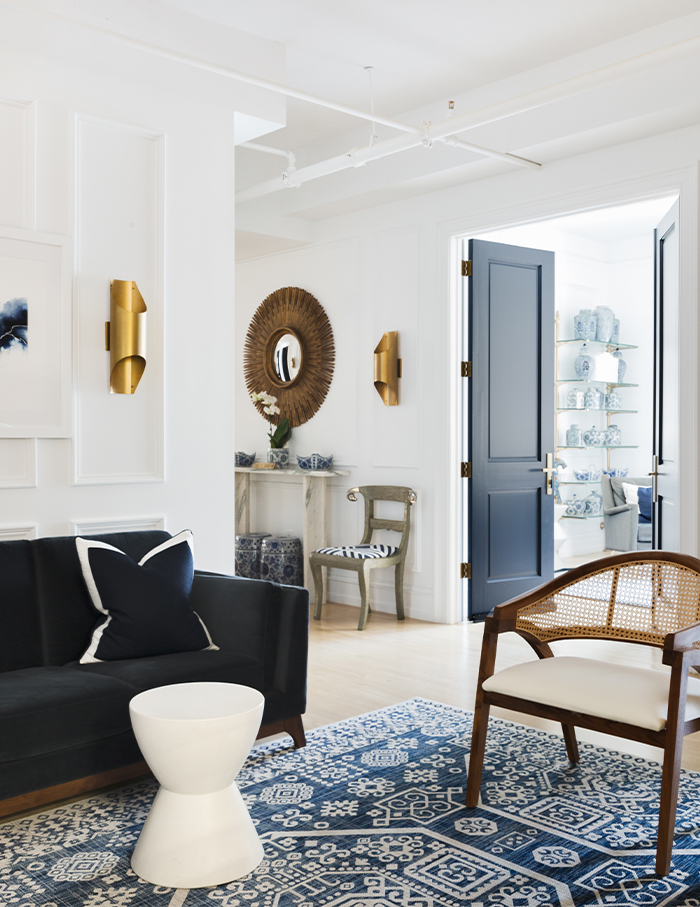 Tracing a timeless and trend-forward frame for a space of tranquillity, the blueprint of the boutique office accommodates seven standout therapy suites and a cordial reception area. The project's palette achieves a hint of harmony in hues of blue and white. Humble influences from the imagery of coastlines exhibit as universally enriching sources of healing and wellness.
The primary reception area, a peaceful and private space planned for comfort and rich reflection retains a clean and classic style. The minimal mood board of the main area allows for a strong and spirited approach in the individual rooms.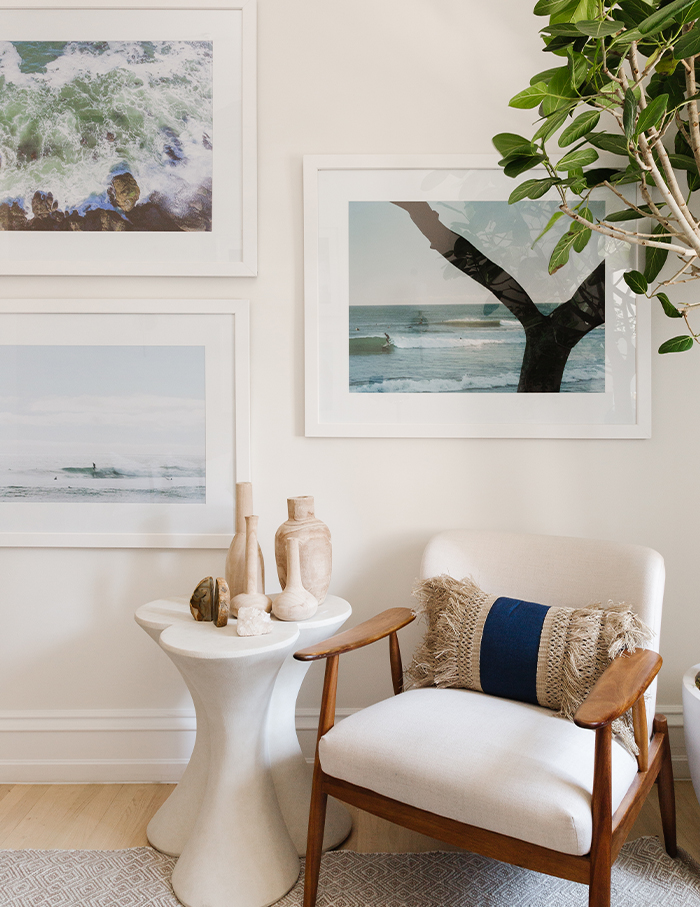 Up first is the Heron Room, complete with a customised whimsical wall mural of handsome herons and lovely lily ponds, resounding the scale and spirit of the room, sketched for family and group meetings. 
In the next room, gallery walls of coastal and sweeping landscape capture a still sense of being centred and grounded. Dubbed the 'Zen' room, oversized Ficus plants and natural patterns make for a meditative milieu in the suite.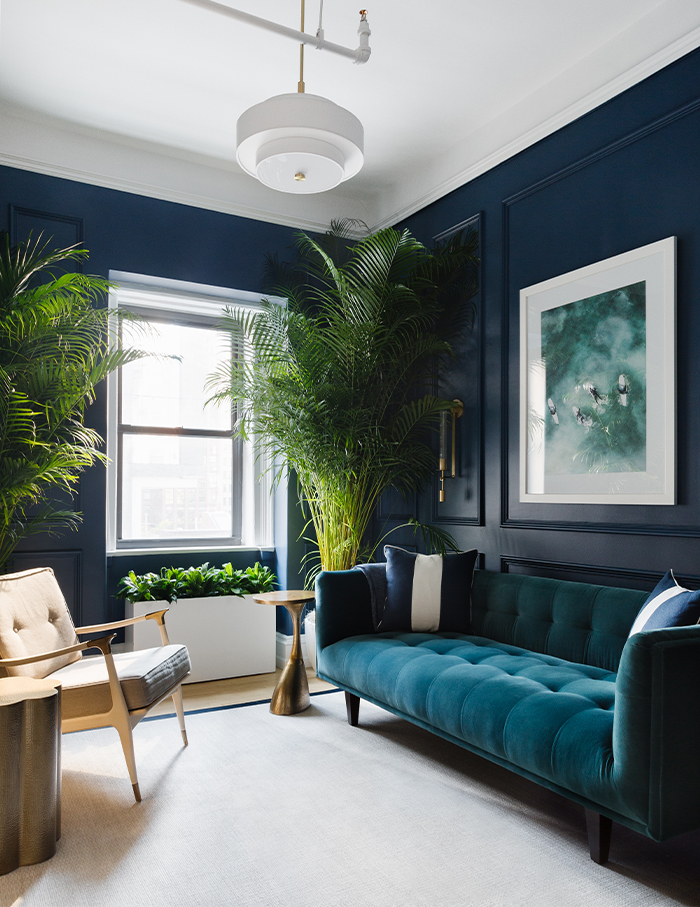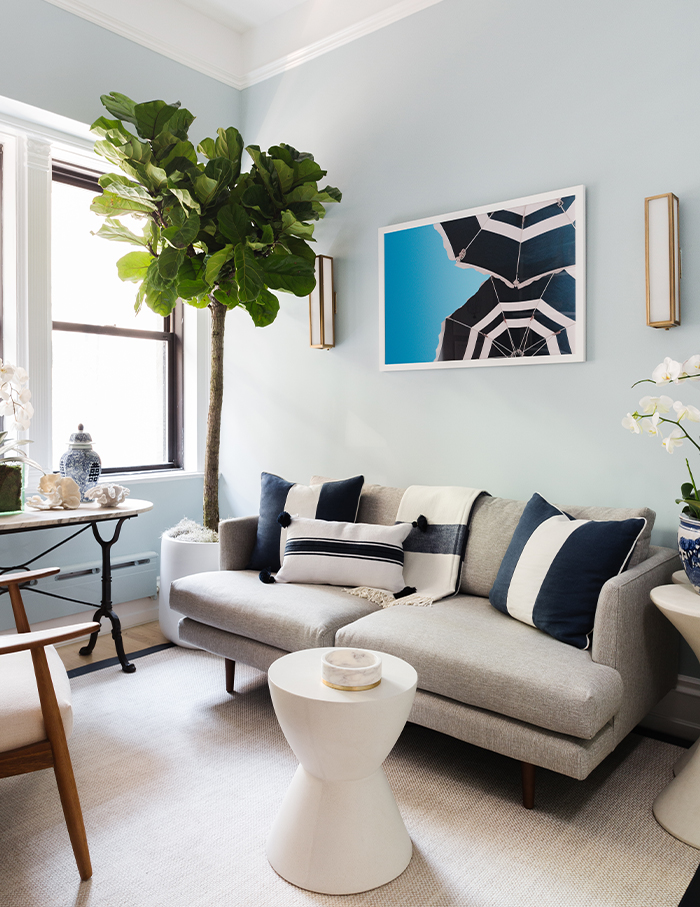 Dripping in deep and dramatic navy walls, the 'Navy' room impels an intense calming and cogitating setting. Packed palms and prominent brass accents on saturated walls fabricate a feeling of being honoured, held and contained in the cabin.
Commanding the soothing and serene sense of being by the water, the Coastal Teal room reveals a relaxing repose in the office. Tranquil teals, corals, seaside imagery and perky nautical finds furnish the snug suite.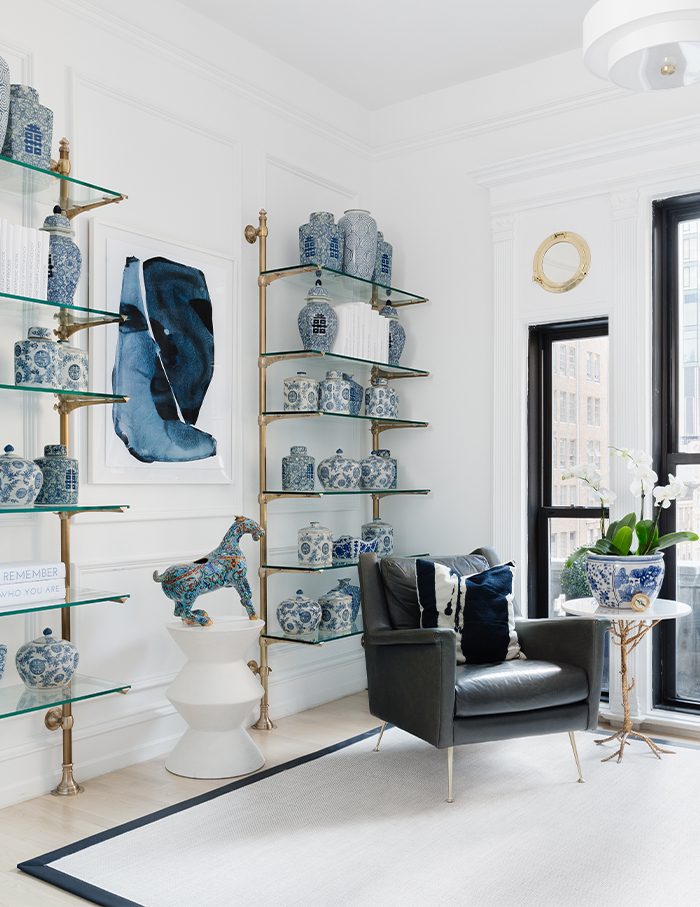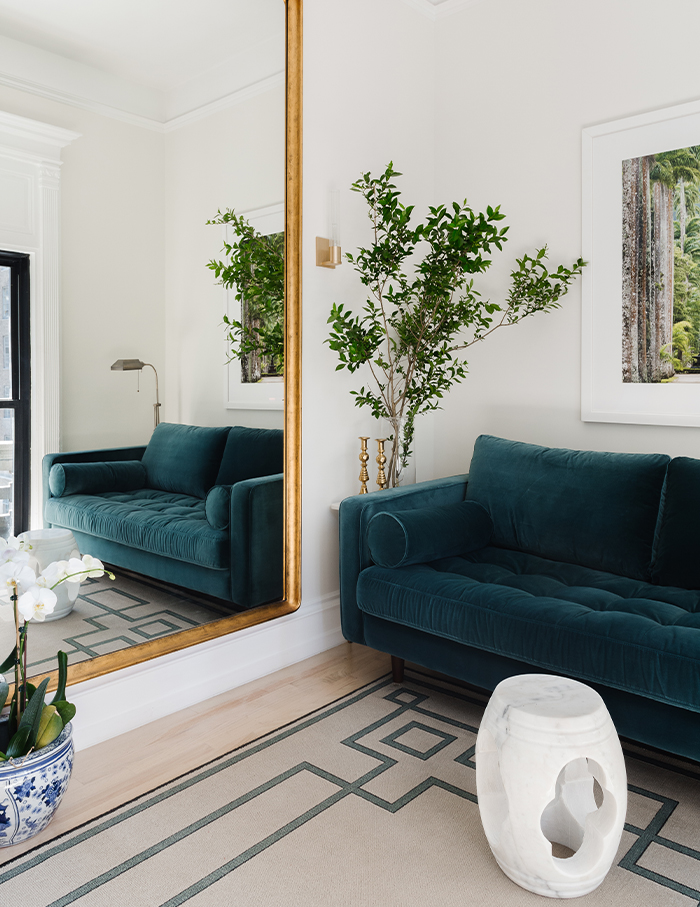 A transitory illusion of calm amidst the chaos, the Ginger room fabricates a fallacy of being ferried away from the hustle and bustle of NYC. Bookshelves of blue and white finds, and a Juliette balcony of topiaries bathed in light boost the cordial character of the space.
Brimming with lush greens and landscape photography, the reflections room conveys a contemplative spirit of being teleported into another world. The room and its Juliette balcony of topiaries are filled with an abundance of natural light.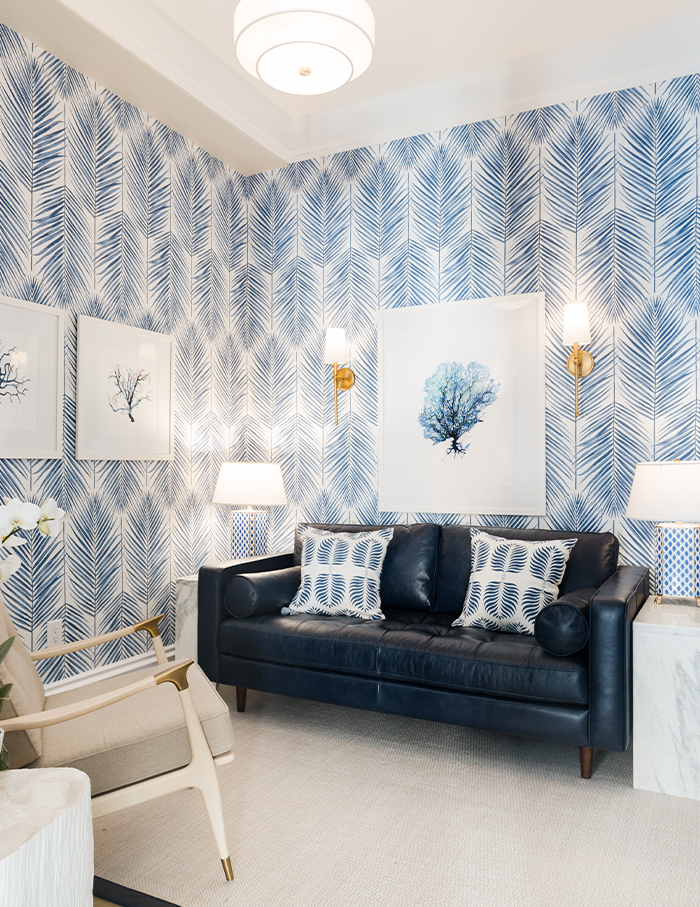 Further ambling in, number seven that is the Palm room cladded in coral prints and palms of blue and white flashes an ecstatic essence of calm and content, similar to when one is near a coastline. Bold blue patterns bring in a bar of bright light into the windowless room. 
Manifesting a metropolitan archetype of timelessness and modernity, this Manhattan office serves as a sanctuary accommodating and reaffirming the city with the crucial character that therapy plays in the lives of New Yorkers. 
"I was struck by the many thoughtful considerations and requirements that were proposed by Dr. Logan Jones and his team to ensure their patients and therapists received the utmost comforting experience that were over and above any of our residential or commercial projects,"  muses and sums up McGovern. 
Scroll down to see more glimpses of this Manhattan Office by The McGovern Project: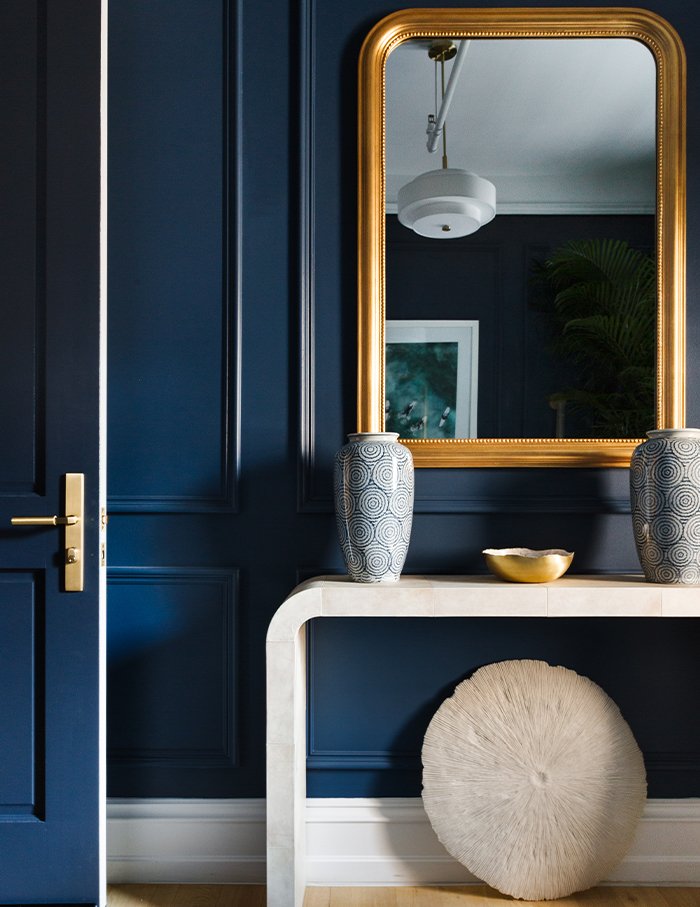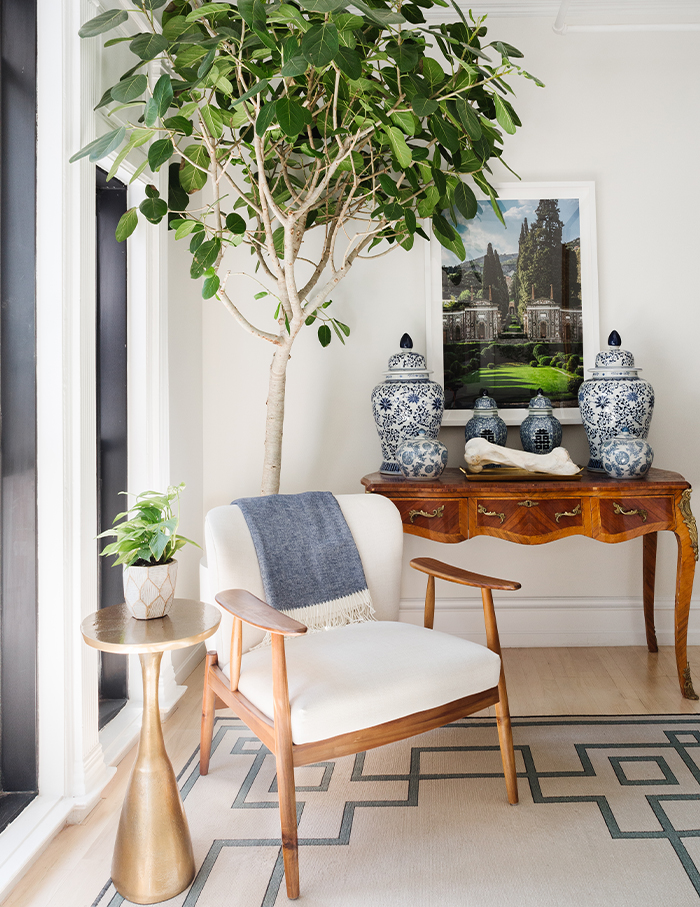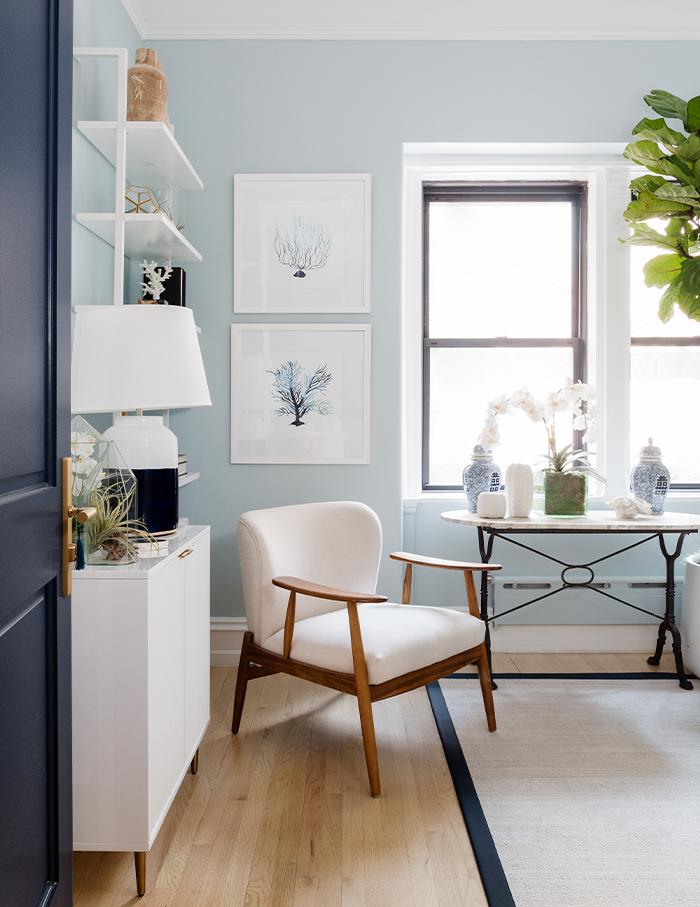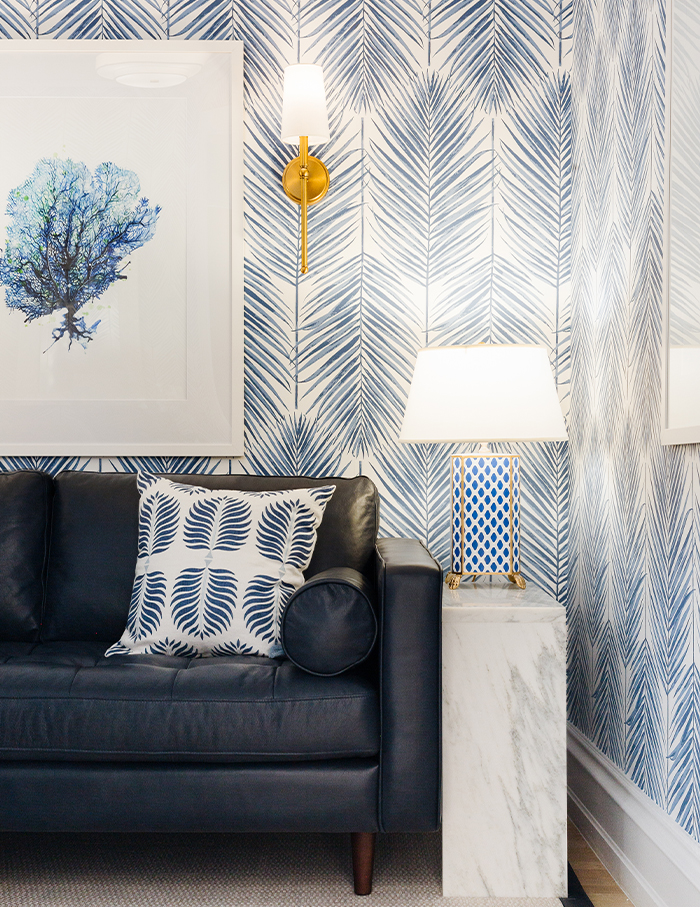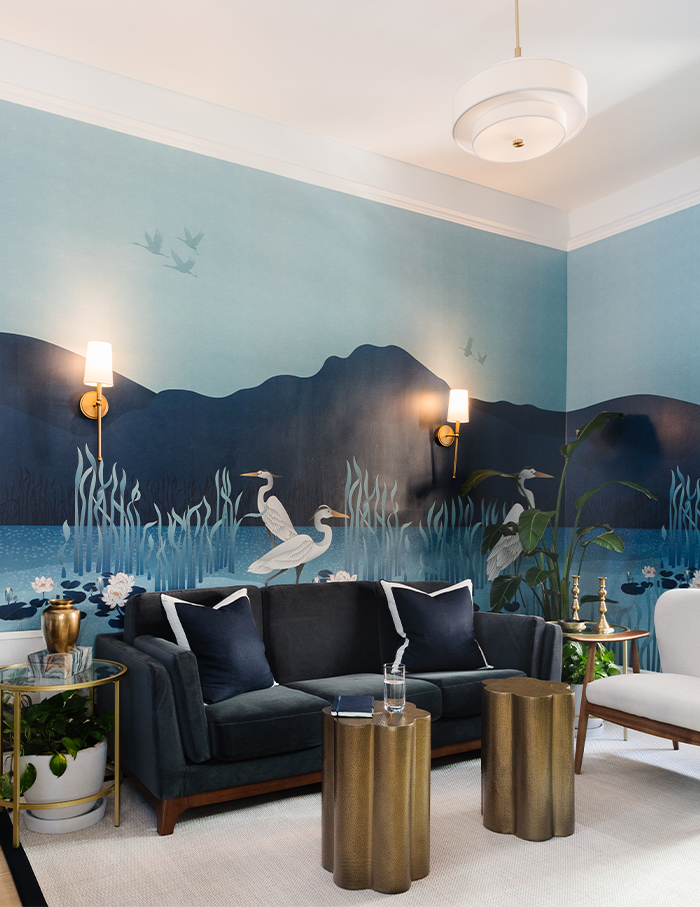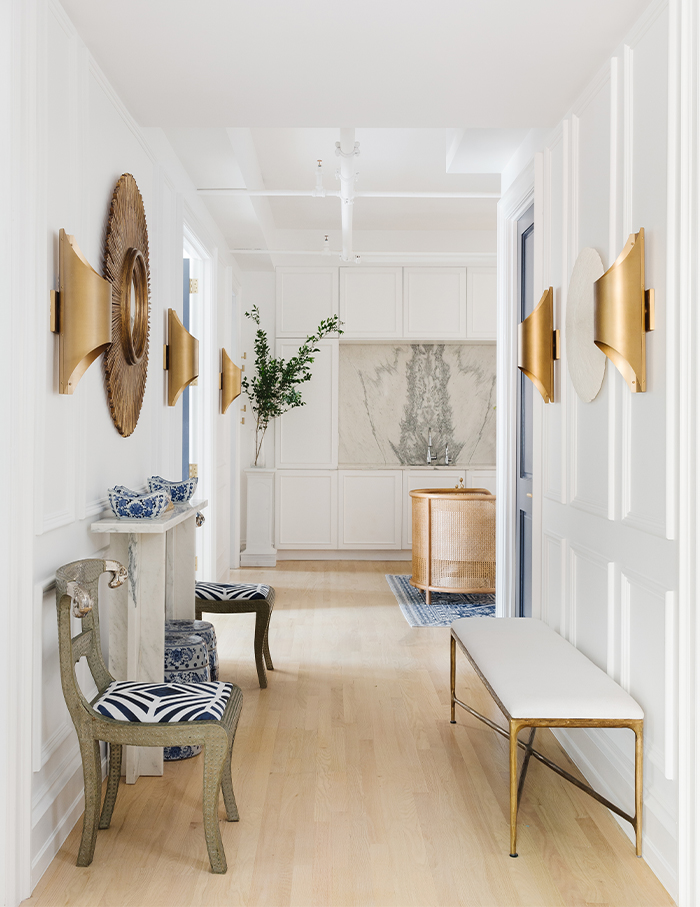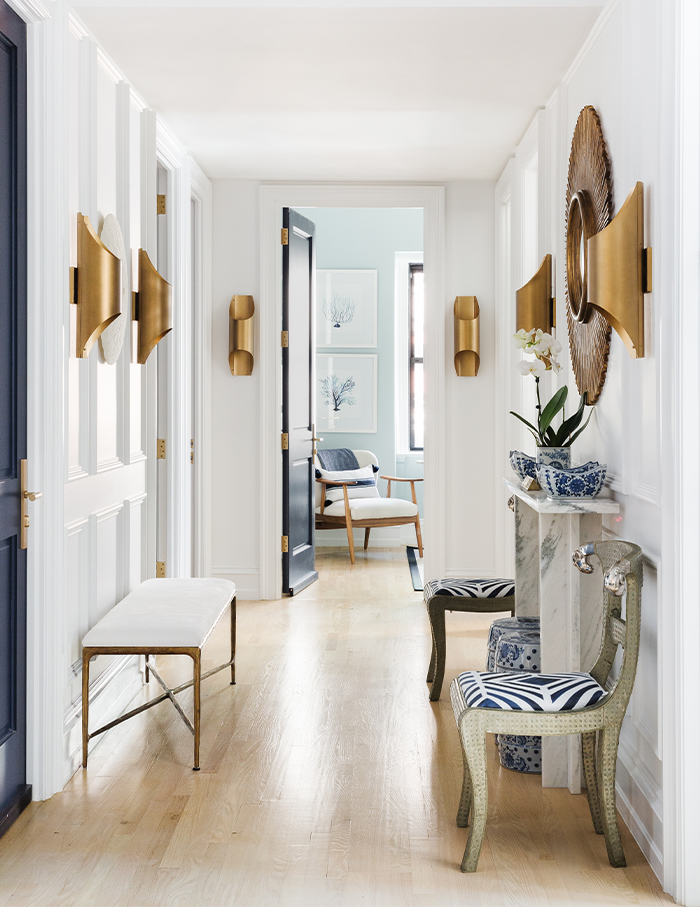 Loved this Manhattan office? Check out this Mumbai office by Saniya Kantawala Designs that reimagines work from office