Homes
#Coverstory Kavya Sheth of Studio Ruh articulates a bespoke home for a craft connoisseur and curator
JUL 19, 2021
| By Kavya Sheth
Designed for Radeesh Shetty, founder and director of The Purple Turtles and Beruru, Open-Plan Residence brings to life a penchant for detail, craft and heritage. We at Studio Ruh call it the result of an elated love affair with tropical modernism.
The 1,750 sq ft residence occupies the second and third floors of a three storeyed tenement that is almost two decades old. Tucked in the quiet by-lanes of Bengaluru's Indiranagar, the property is still held in the clasps of time. Imbibing an old-world charm and the homeowner's predilection for craft and curios, the home celebrates art and antiquity in a way that transcends time, borders and thresholds on maps.
My design team comprising of Vasundhara Shiva Kumar and Priyanka Singh endeavoured to stay to the land where it stands and allow nature to devour the home in its entirety as glinting sunlight, pattering showers as well as sights and sounds of the surroundings embellish the home.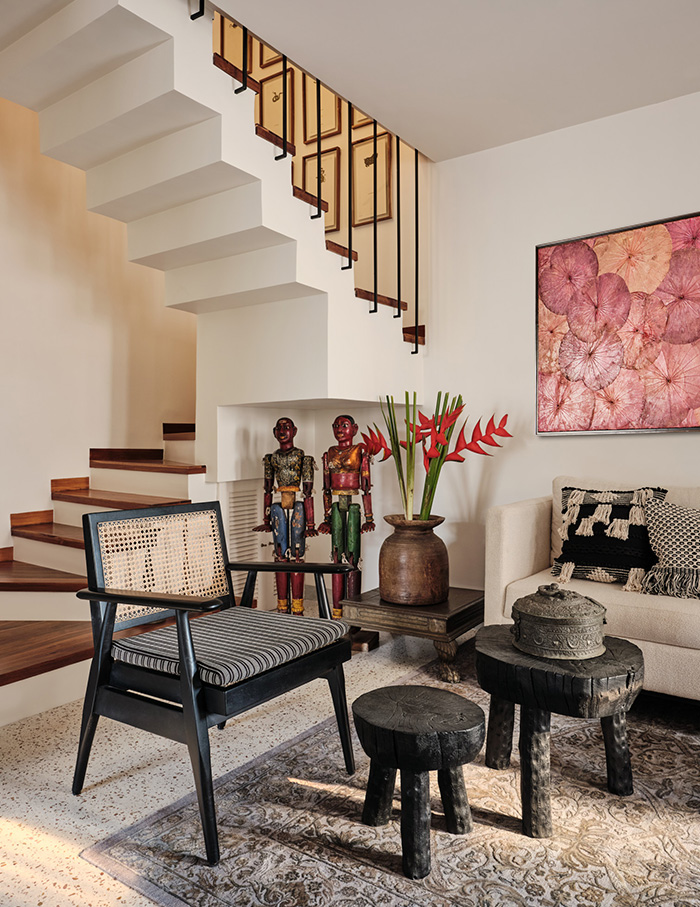 The residence frames arresting vignettes of the inside and outside coupled with the client's comfort at its heart. Choosing a muted palette, we laced it with hues and prints on soft furnishings, selected antiques and art.
Open-Plan Residence is reminiscent of the sprawling residences from the era of virtuosi such as Geoffrey Bawa and Minnette de Silva as this home derives inspiration from the mystic islands of Sri Lanka.
Scroll below to see more images of this artistic abode…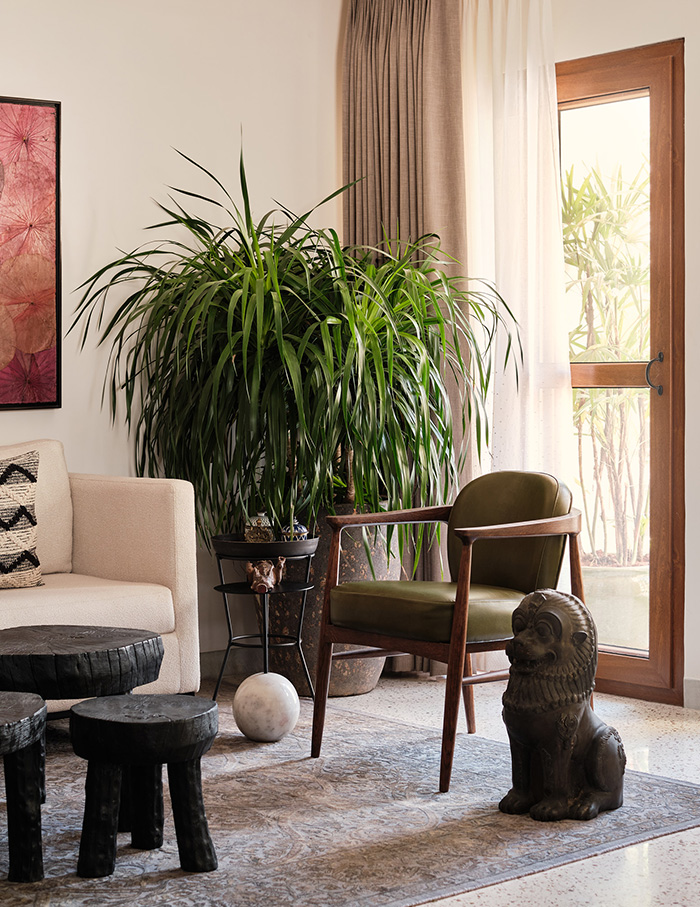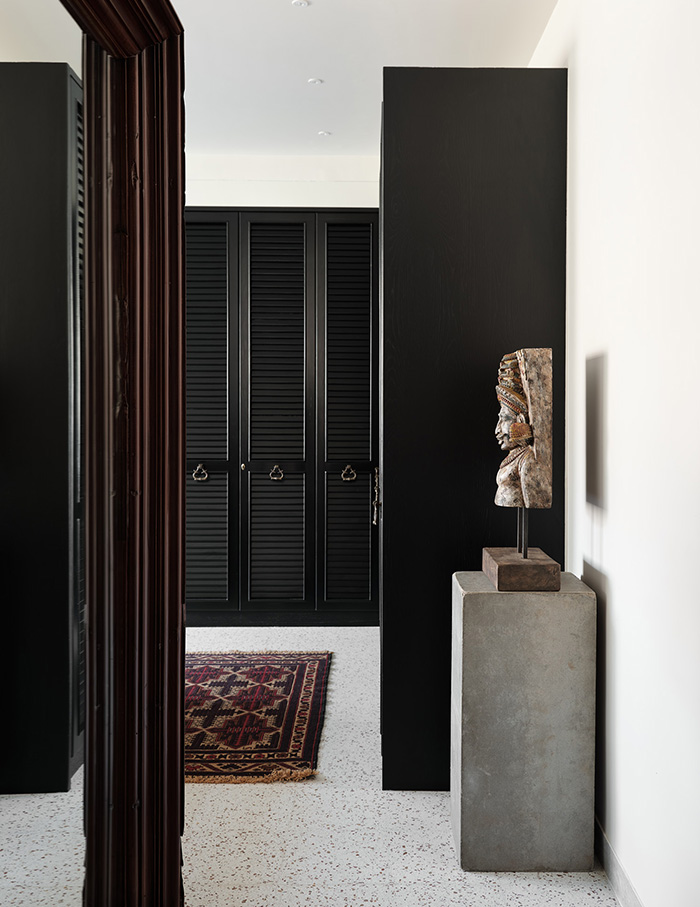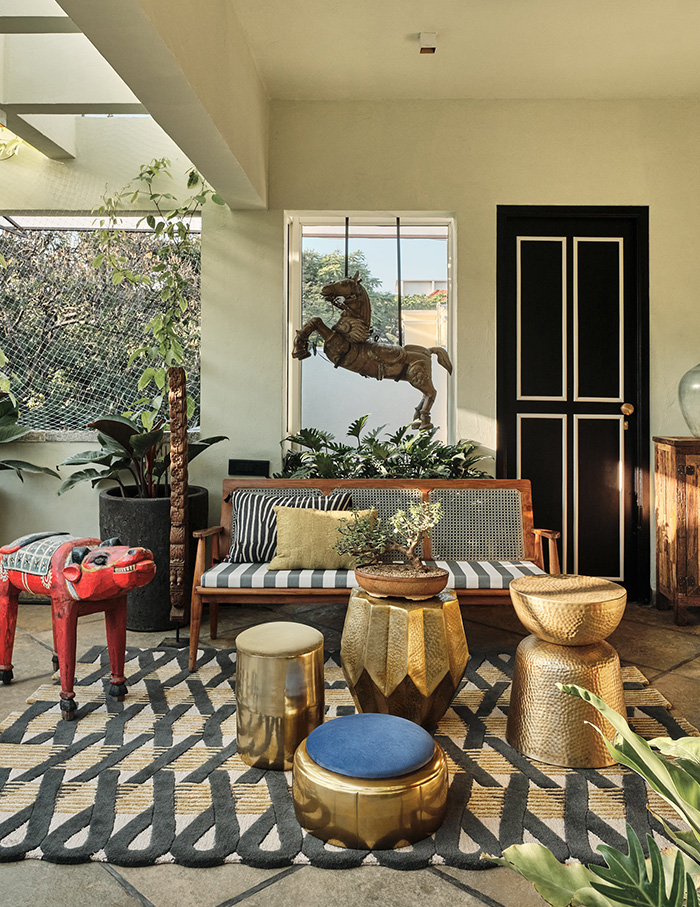 Want to read more about this home? Head here! If you loved this antique home curated by Kavya Sheth of Studio Ruh, then we bet the bespokely crafted Autograph Home by Intemporary Design Studio will remain etched in your minds!