Design
5 reasons ELLE DECOR India loves the new store of Bharat Floorings and Tiles crafted by The Busride Design Studio
JUL 4, 2022
| By Twinkle Tolani
"We also hope to be around to design another store for Bharat Floorings and Tiles in two years on the metaverse and in the next 25 years within the new Holographic city, we all live in, together," say Ayaz and Zameer Basrai of The Busride Design Studio. 
The reason for their camaraderie and regular collaborations with BFT, and especially the head Firdaus Variava, is reflected in the design of the new store in Andheri, Mumbai. 
Discover the five reasons why ELLE DECOR India fell in love at first sight with the BFT store designed by The Busride Design Studio….
You may also like: Started from a fishing village in Mumbai, this is the story of 100 years of success of Bharat Floorings and Tiles
A TECHNOLOGICAL TREAT
In the first half of the store, a random series of large grey stepped terrazzo monoliths display tiles and other offerings from Bharat Floorings and Tiles. The magic happens when they also show a constantly changing kaleidoscope of the signature BFT tile patterns in the area.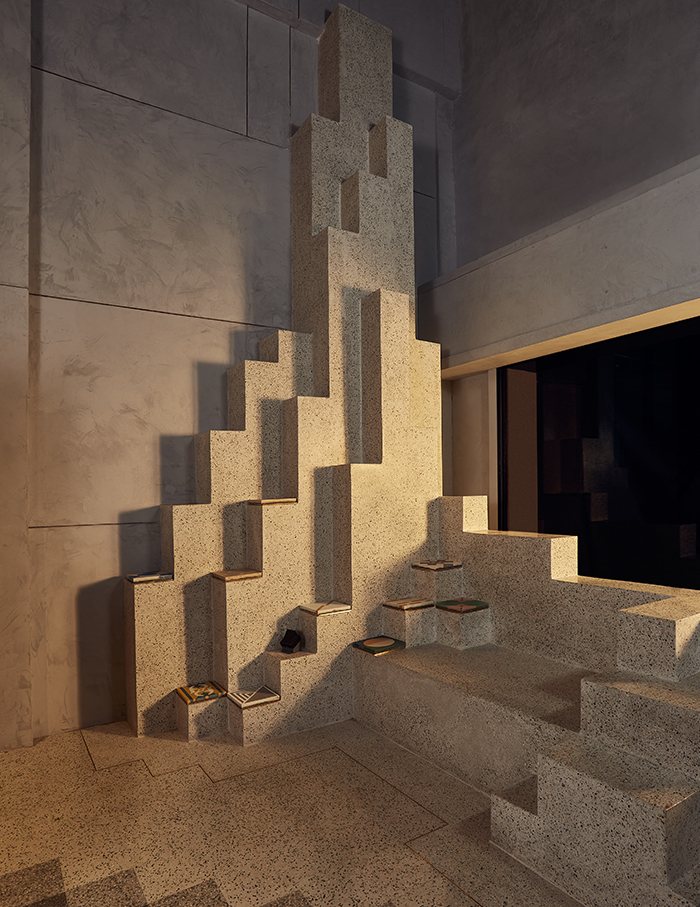 BFT'S PERSONAL FOUNTAIN OF YOUTH
The spearheads of The Busride Design Studio say, "Following the rise of the NFT marketplace and a new generation of digital artists, we have visualised this store as a conduit for collaboration, who will fuel this next round of partnerships and growth for Bharat Floorings and Tiles."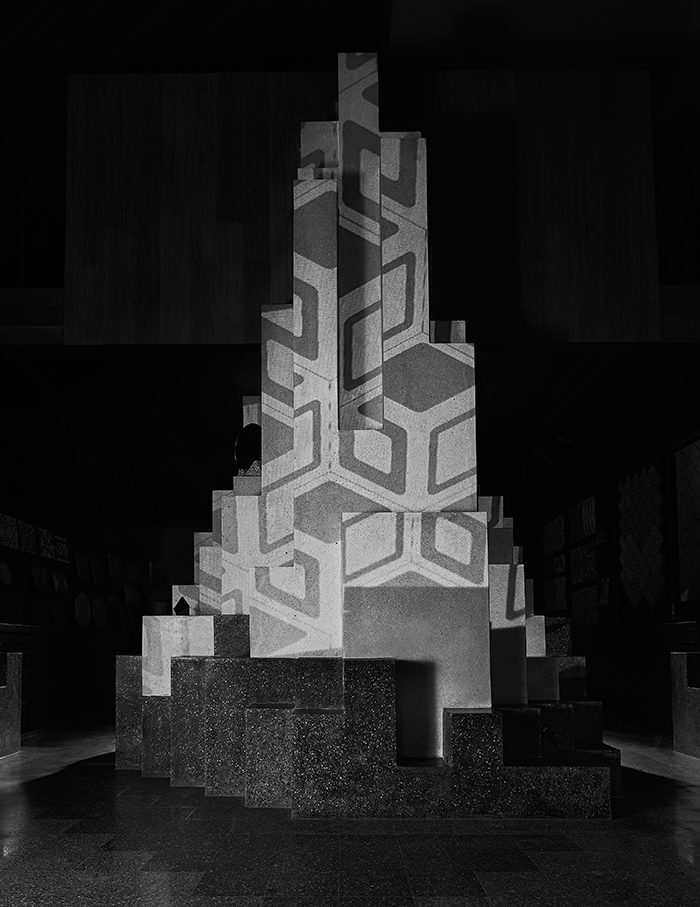 WITNESS TERRAZZO'S TIMELESSNESS 
As put forth by Firdaus Variava, "The store uses one of the most timeless materials, terrazzo, in an innovative way. While the form is modern, the history of the material is hundreds of years old. Due to this juxtaposition, a purchase becomes an experience, rather than a chore."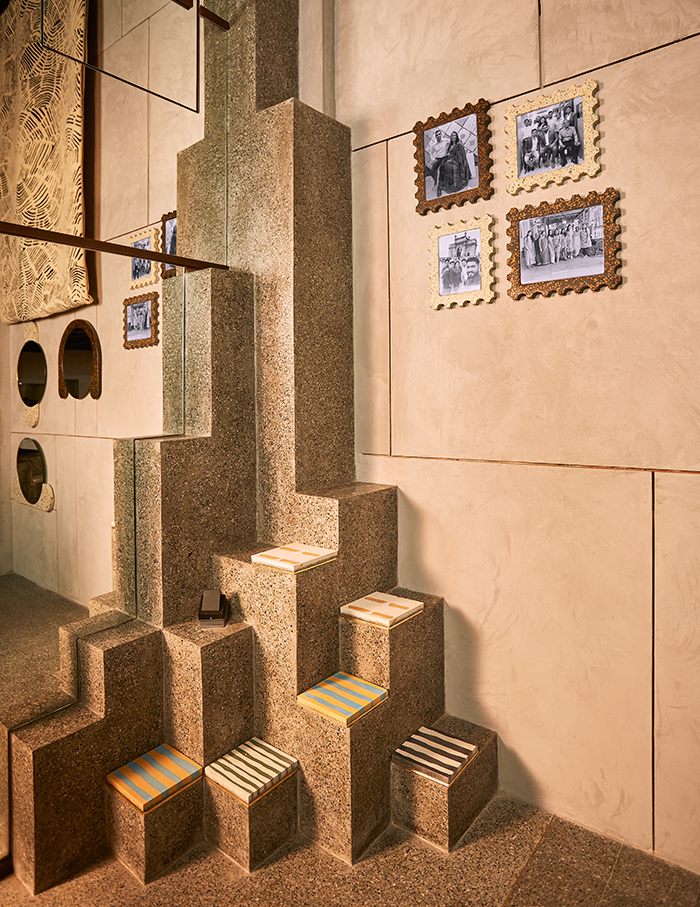 EXCITING GROUND FOR SHOPPING AND SELLING
Beyond the playful display area exists a quieter, darker space, suitable for focused interaction about requirements and opportunities with the sales staff. A large, cast in situ centre table set the mood for meaningful discourse.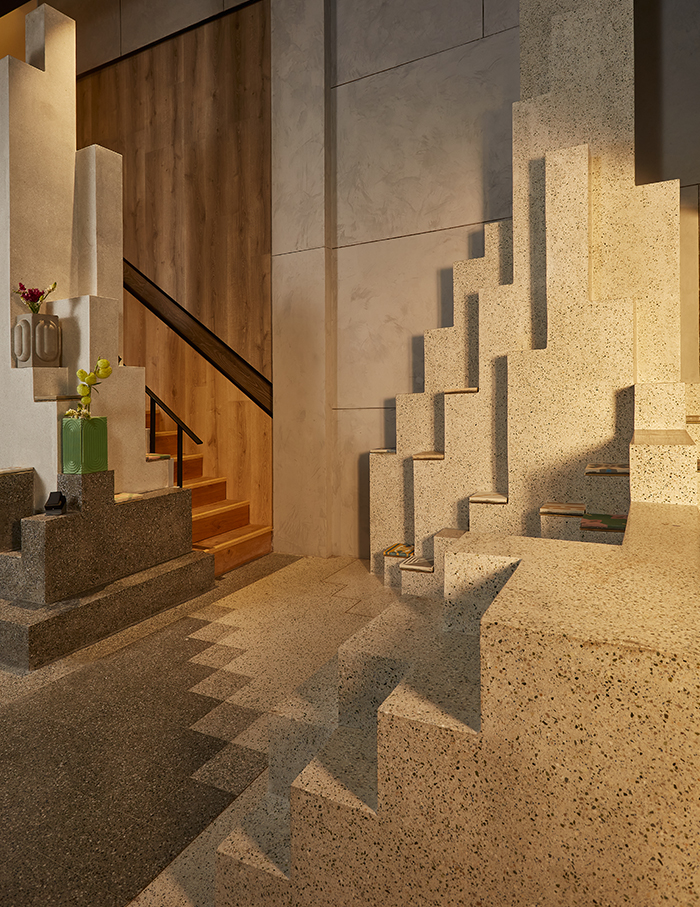 COALITION OF EXPLORATION AND STORYTELLING
"To reflect the layered anecdote-filled storytelling Bharat Flooring and Tiles' history and products offer, we decided to pull the ubiquitous 20cm x 20cm grid into terrazzo stalagmites to quadruple the display space and save the upkeep of a back-breaking inventory. The topography manifests it like walking into an abstract world powered by designs and forms", explains the duo of The Busride Design Studio.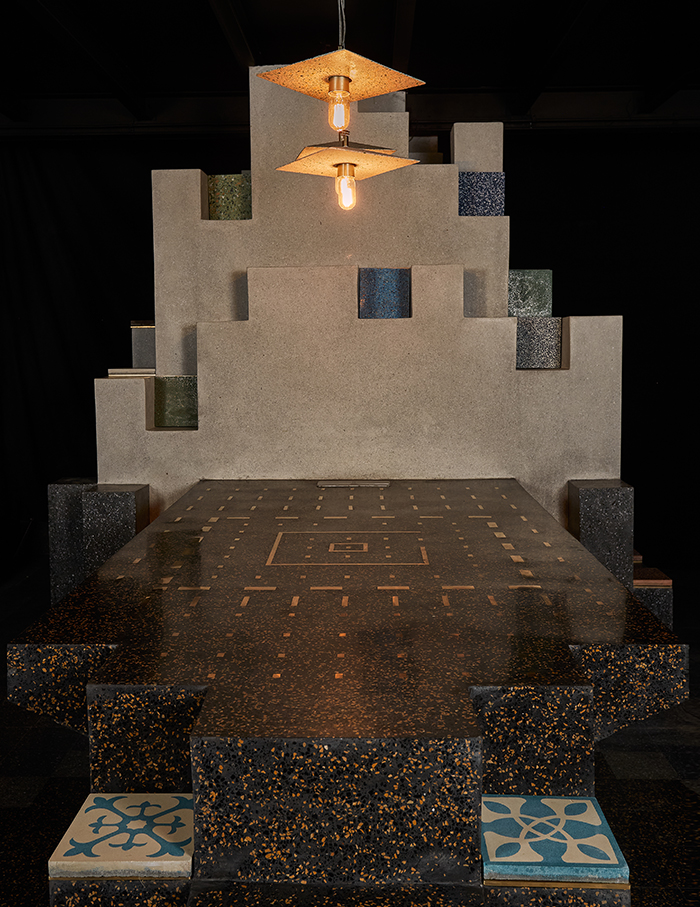 You may also like: The new store of luxury lifestyle label AMPM in Delhi is an inspiration in beige!