Homes
Bengaluru villa by Vedanth Design Studio is dotted with tropical design cues
JUN 24, 2022
| By Sneha Gandhi
The blissful charm of tropical landscapes often subconsciously trickle into our visual aesthetic. Consequently, when Nehal Shanghavi, Founder and Principal Designer of Vedanth Design Studio stumbled upon a quaint villa hidden in the rich Brookefield foliage, a fluid design language spontaneously materialised.
Nestled in a developed neighbourhood in Bengaluru, the 4,350 sq ft villa is aptly named The Organic Modern Villa. It is brought to life with the combined effort of Project Execution Partner and Interior Contractor, Ravi Issac of Red Wood.
You may also like: Simplicity reflects in the palette of this serene Bengaluru home by Haarsha Architects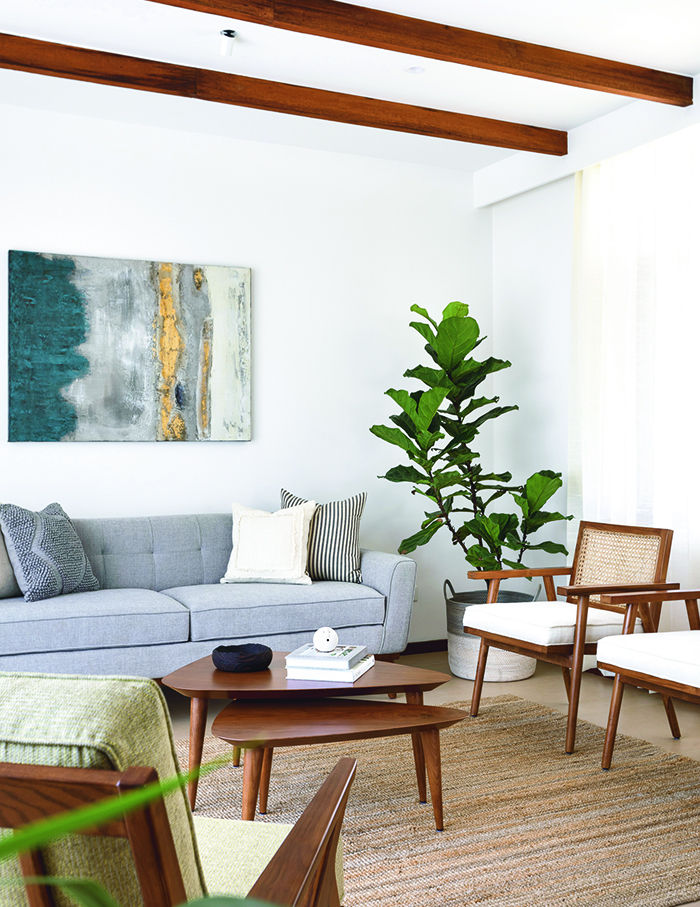 The curious brief
The brief was simple and straightforward—earthy with a hint of tropical. The mood board of the home draws inspiration from Bali, recreating its soft coastal palette with lively green accents. 
The seamless blend of rustic wooden textures with fine rattan additions speaks of the owners, Soumya and Deba' penchant for design and earthy elements.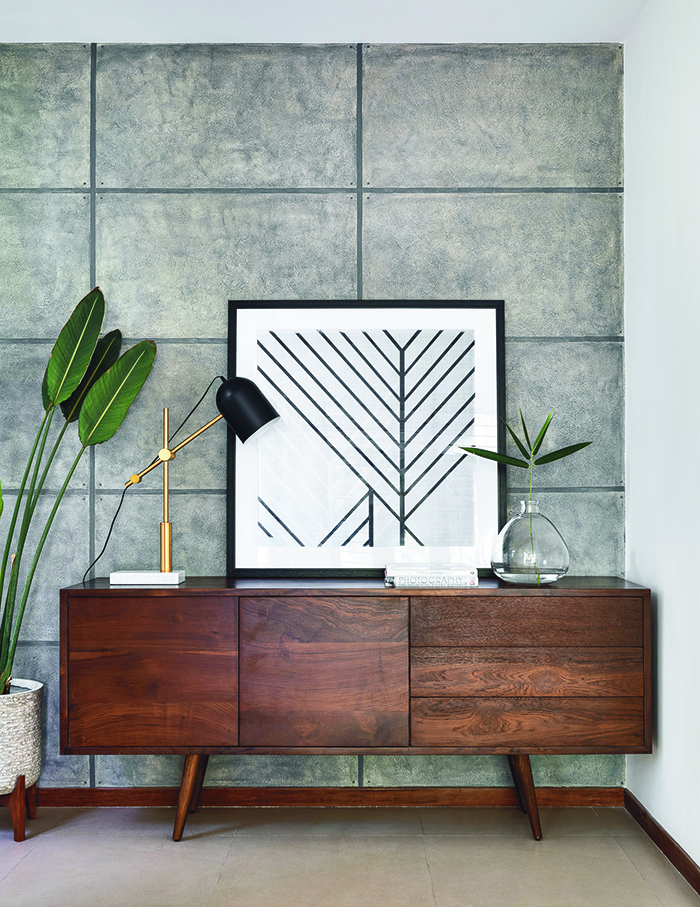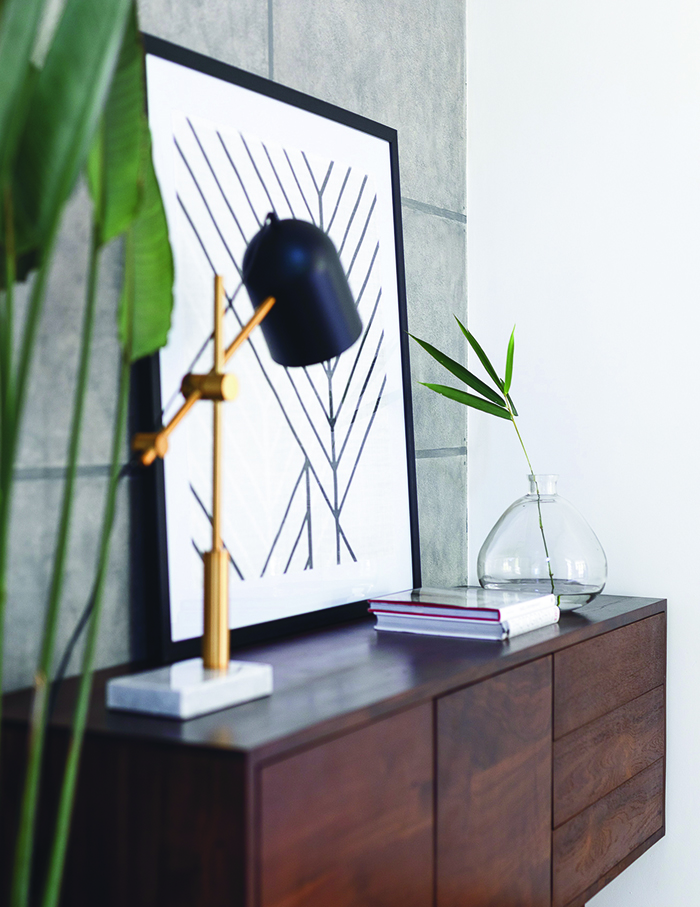 The living room is Nehal's favourite space in the home and here's why…
Flaunting a postcard appeal, the living room perfectly captures an uncluttered essence with its grid concrete wall finish, the space is accentuated by a wooden console, a botanical print frame and a classic table lamp.

To bask in the abundant sunlight and greenery at its doorstep, the owners' suggested sacrificing one of the walls in communal space to two large sliding doors that spill onto a deck, inviting nature in.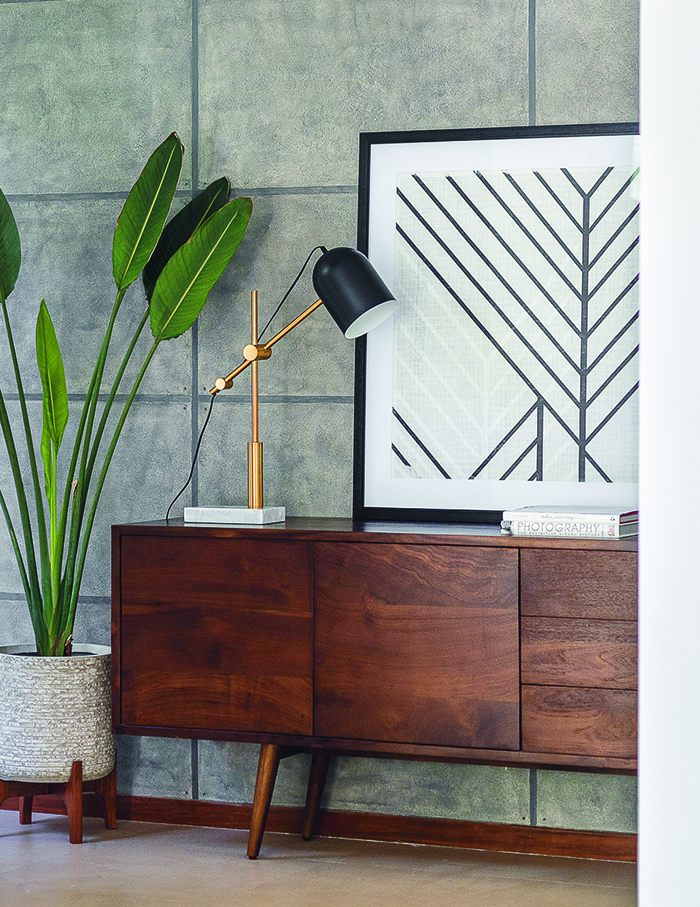 Ideas to bookmark – colours and materials
Masked in the Balinese decor accents are judicious doses of mid-century modern elements. Derived out of the wood and cane, the colour palette conveys comfort and familiarity. 
The wooden rafters in the ceiling and the earthy hemp rug underneath paired with sustainable fabric cushions emphasise the warmth of this villa. Stellar wall art and ornamentation along with tall green plants function as vital pause points. White walls and sheers balance the overall palette of the contemporary home.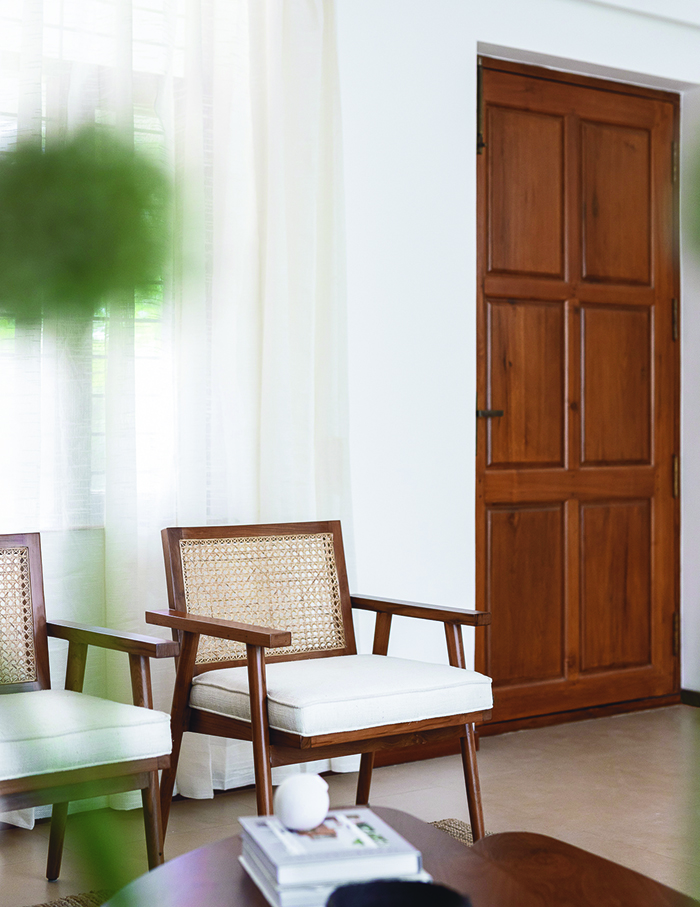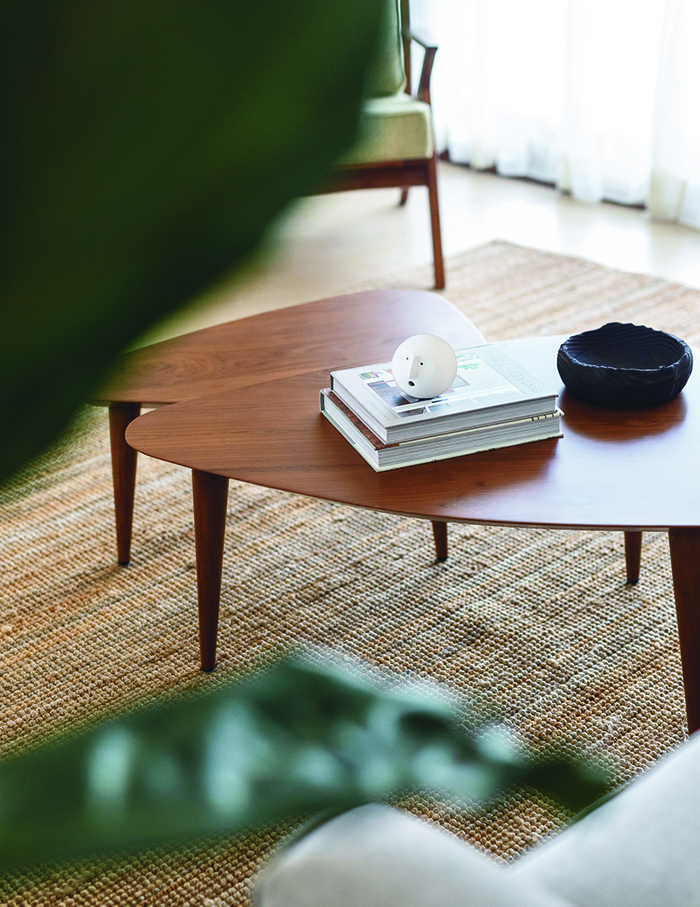 Vedanth Design Studio loves the warmth of wood and rattan almost as much as it loves geometry and clean lines, instilling a classical charm in its projects. 
Love the tropical influences in his Bengaluru home? Now check out Showers of modernism and nature trickle into this Kochi home by Silpi Architects