Design
Ashiesh Shah spins curves and lines of symmetry in his capsule collection for West Elm
FEB 11, 2022
| By Team ELLE DECOR India
Knitted in Nostalgia, architect and visual designer Ashiesh Shah 's collaboration with New York based West Elm that is now in India, is a design force to reckon with. The capsule collection limns a series of water-coloured paintings reminiscent to the roots of the designer's artistic practice  bridged over a stretch of  two decades, via a set of soft furnishings. 
Resonating candidly with Shah's axiom and aesthetics, the muted collection, illustrated consciously, seizes the savvy to furnish any and all spaces seamlessly. Their design has been envisioned meticulously to not only flatter, but also fasten the fashion of the ambiance altogether. 
You may also like: This is what global retailer West Elm is bringing for Indian consumers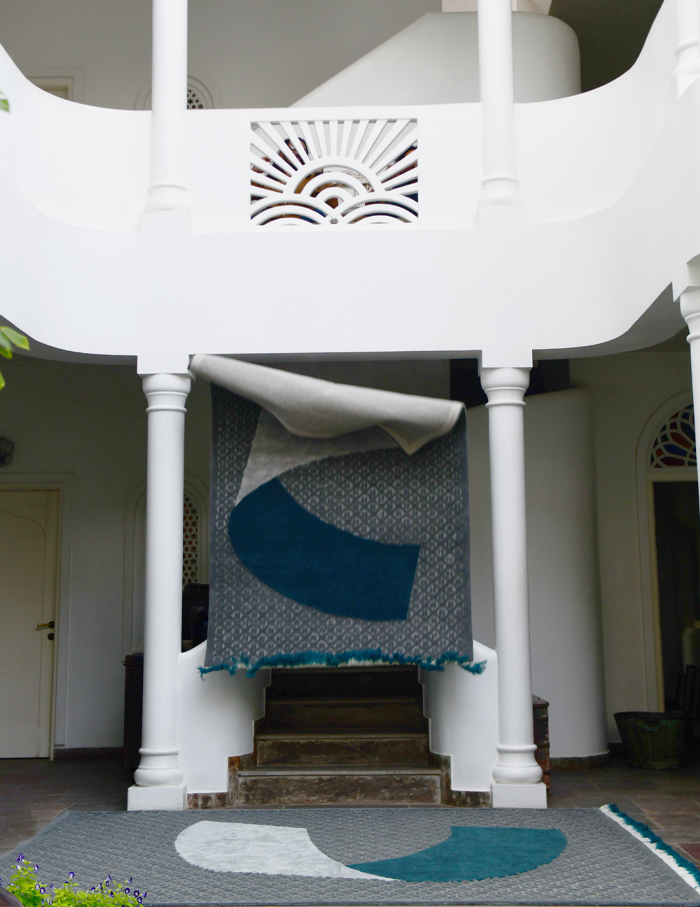 Accentuating an assortment of posh pillow cases and homey hand-knotted rugs, the collection spews forth a play on twilight tones of grey, blue and blush hues, matched with metallic undertones and overlaid cut velvet patterns, crafting fine furnishings. 
An ode to the wisdom of wabi sabi, the set reflects effortless synergy in each piece. Sumptuous detailing and subtle imperfections are what make every last article inimitable. Handcrafted by the master craftsmen and karigars of Jaipur, all creations cover fair-trade certification. 
In line with West Elm's ethics and ethos, the collaboration emphasizes on the practice of organically produced, sourced and handcrafted material for any and all artistry.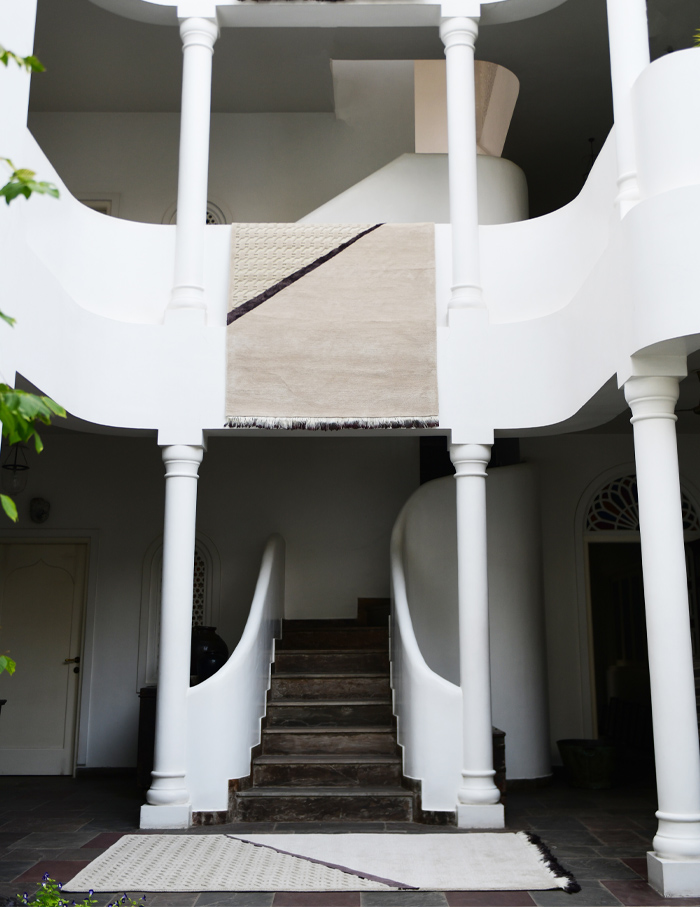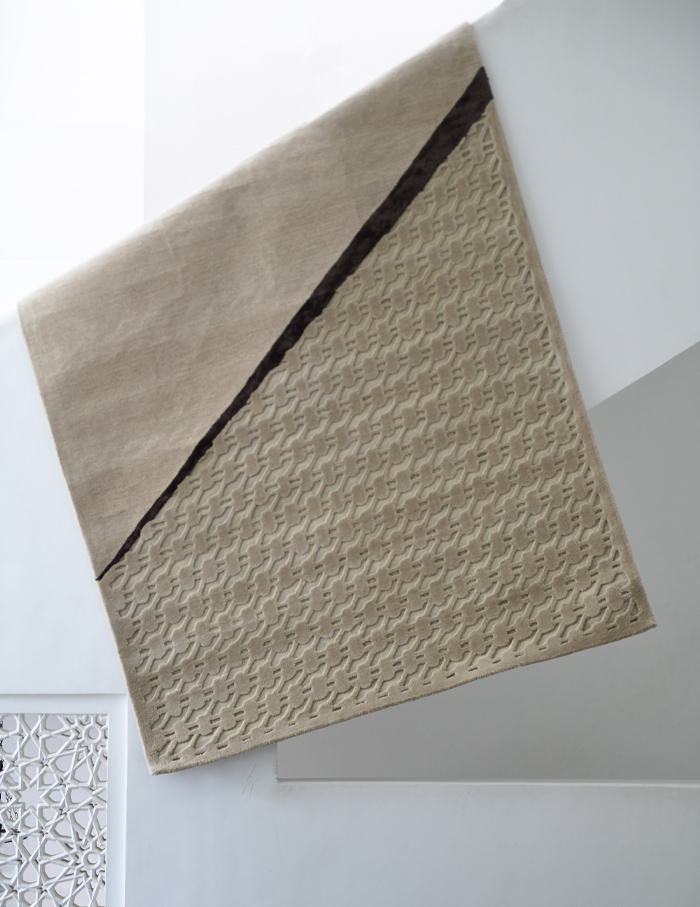 Handcrafted to perfection from a soft blend of organic cotton and wool are the capsule collection's Curve and Line carpets. Precise practises of hand-tufting and Gultrashi i.e hand- cutting combine the simplicity of the two-dimensional geometric shapes on the rugs with three-dimensional character.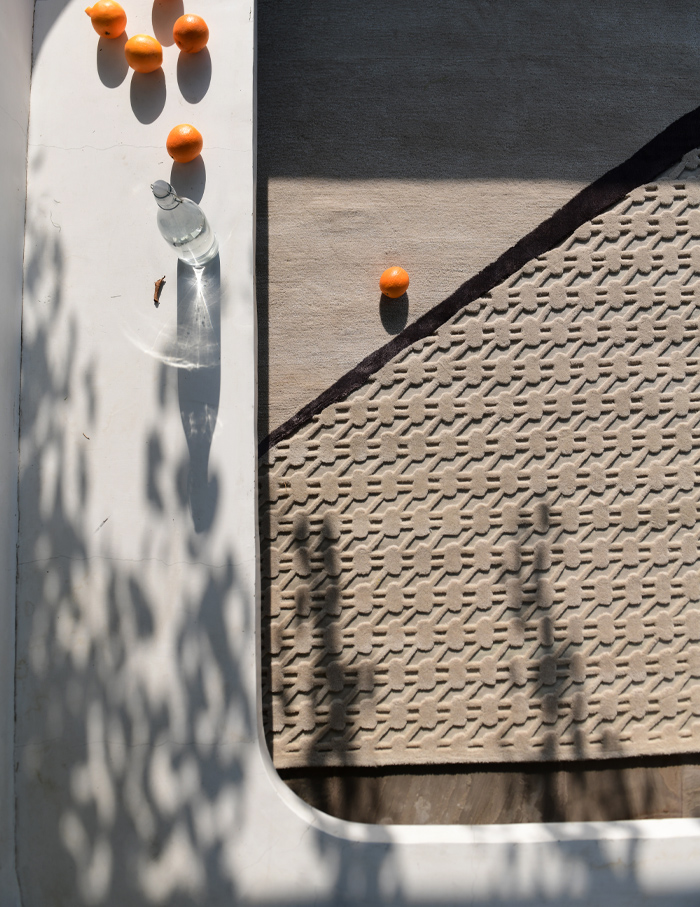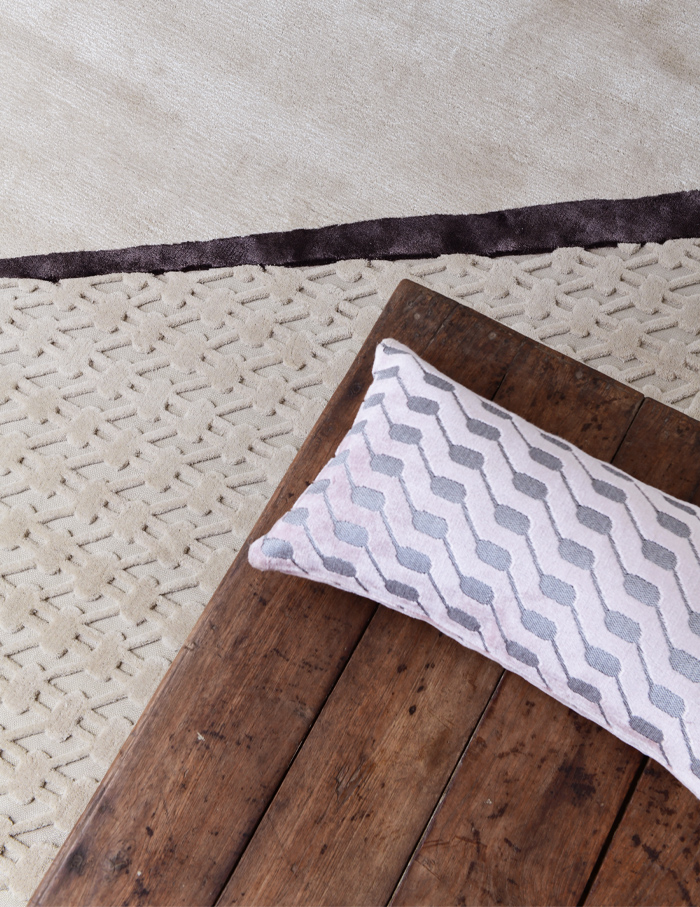 Inspired by the composition of structure and charm of symmetry, motifs on the rugs strike in their almost Scandinavian simplicity. Ingenious intricate detailing of dip-dyed edges and monochrome colour palettes add a sense of elegant refinement to the range. 
While the rugs were coloured and composed to blend into a manifold varieties of design schemes, not as paramount pieces but as an adaptable backdrop. The cushion cases augment an affluent atmosphere to any and every space where they have been incorporated.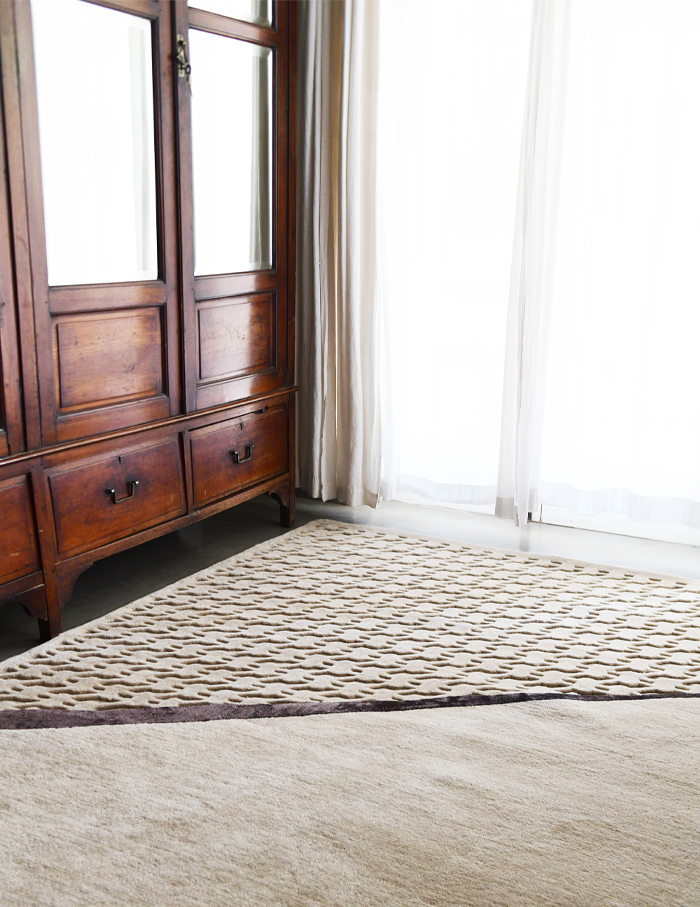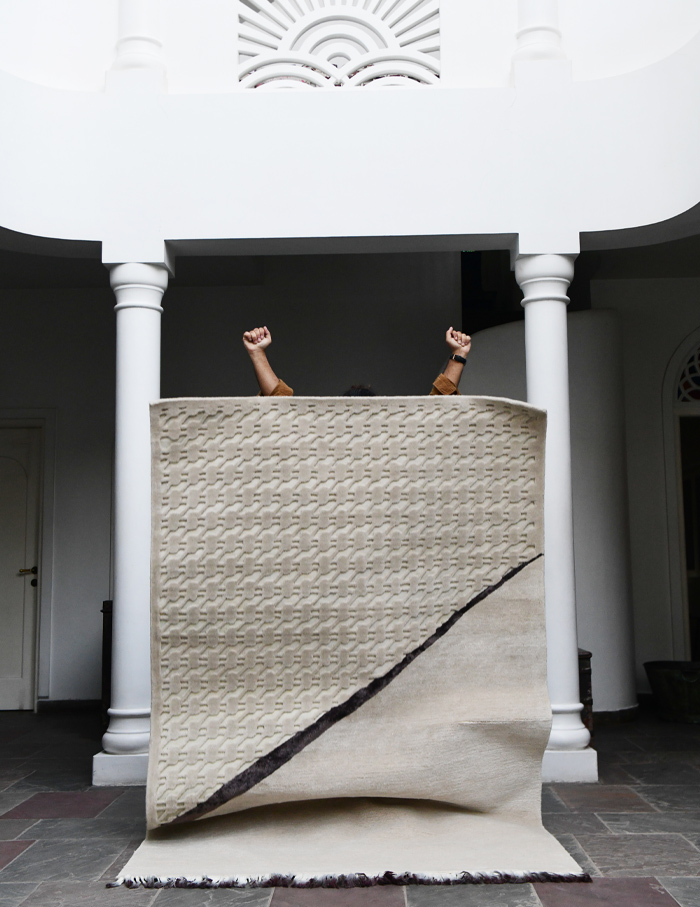 With the West Elm X Ashiesh Shah collaboration, both confederates conceive minimal design while keeping the utilitarian nature of the products in mind. Shah's endeavour roping in and embracing Indian Artisans for the project in result, helping preserve craft traditions worldwide works in synthesis with West Elm's creed and culture. 
The items were all fashioned in a versatile and upscale pattern, to suit the creatives and cultures of its global market. Available online in India, UAE, the United States and Singapore, as well as Offline at West Elm's brick and mortar stores in Mumbai and Gurgaon. 
You may also like: West Elm is for the modern design enthusiast