Design
Global design home retailer West Elm establishes its foothold in India by launching stores in Mumbai and Gurugram
DEC 1, 2021
| By Anushua Aich
To stare at a bookcase and imagine the books and cute decor accessories that would go with it is a pleasure that your discretion clings on to, when you are at a furniture store. The global design company and Brooklyn-based retailer West Elm in partnership with Reliance Brands Limited is on its way to become a stronger medium between you and your dream home right here in India. 
Launching its first store at Jio World Drive in Mumbai this October 2021, followed by its second store at the Ambience Mall in Gurugram this month—West Elm is all set to draw the attention of its Indian buyers with full fervour. 
The West Elm stores in the country have been designed to elevate and inspire consumers each season with new products, solutions and services for their homes. The store in Mumbai spans across 9,000 sq ft, entailing two levels, while the store in Gurugram spans across just 6,000 sq ft on one level.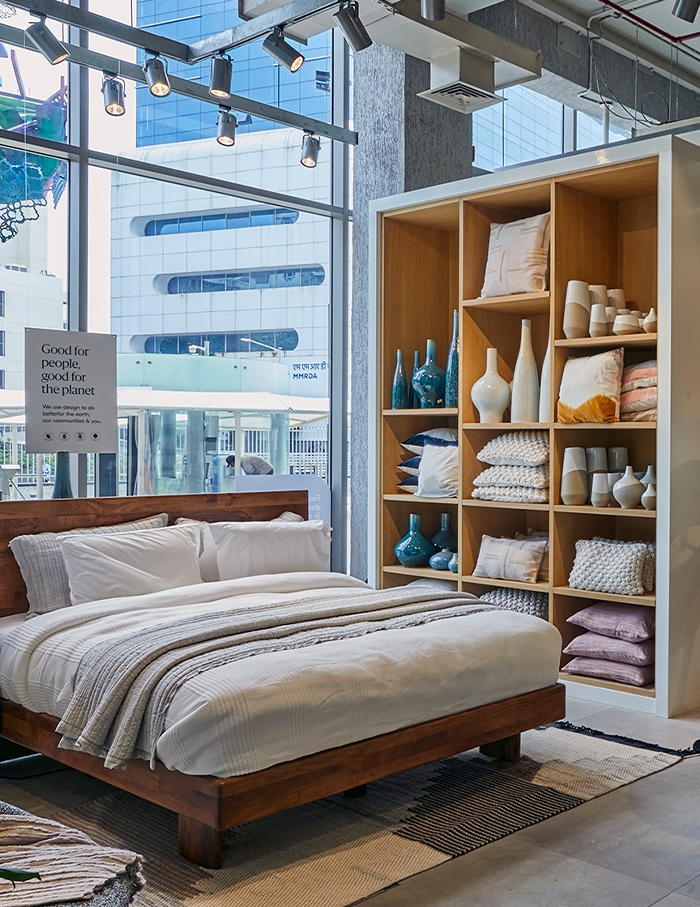 Both stores feature elements like industrial lighting, exposed bricks, cement walls and use of black industrial metal—transporting consumers to a welcoming shopping experience. 
Offering a wide variety of contemporary designs for the home, including functional furniture, bedding and bath, kitchen and dining, lighting, decor pieces and more—West Elm ensures that nothing gets left behind and homes gleam with beauty that is pristine.
To strengthen its foothold in India and transform people's lives through style and purpose, West Elm has collaborated with renowned interior designer, Ashiesh Shah, to create an exclusive capsule collection of handcrafted rugs and cushion covers that are on display at the new stores. This capsule collection illustrates a set of water-coloured patterns, developed over the years by Shah that resonates with his beliefs and aesthetics as a designer.
Puneet Behal, Senior Vice President, Reliance Brands Limited says, "The new West Elm stores are a lifestyle experience where we want everyone to explore and discover the beauty of West Elm designs. The brand's entry into the Indian market is strategic, filling the void of a comprehensive modern lifestyle brand that's accessible to the design conscious customer,".
West Elm's global reach is driven by originality and sustainability. All its products are Fair Trade Certified. This primarily means that the brand is associated with Fair Trade USA and provides fair wages to its workers, finances healthy working conditions and pays a premium for workers to invest in community development needs.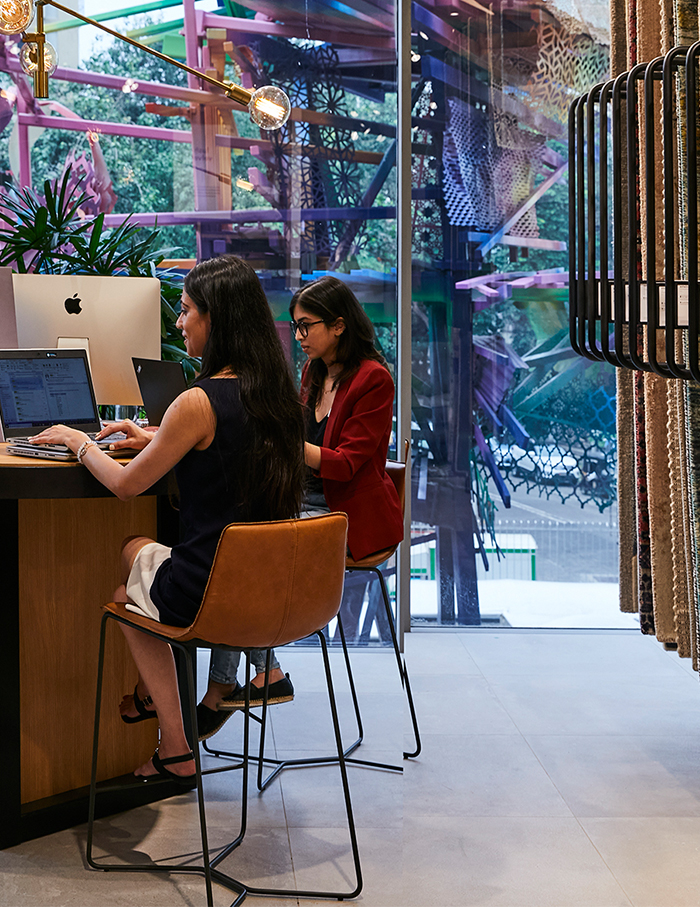 Further, to enable conservation of natural resources, 100% organically sourced cotton is used for all bed and bath linen.
The next big benefit that West Elm has for you is its exceptional Design Crew services. A team of efficient Design Crew experts provide free one-on-one design services. West Elm's Design Crew helps answer style questions and provides advice on room planning via online chats, virtual consultations by video, phone, and email, and in-store by appointments. 
Find out more on westelm.in