Design
Time travelling into the glorious old Kolkata – Anirban Mitra captures the elite, unseen homes of the city in his book Calcutta: Stately Homes and Palaces
MAR 2, 2022
| By Pratishtha Rana
The walls of the palatial, decades-old residences in the capital city of West Bengal drip and spill of unmissable grandeur. But when you look closely, peeking through the crevices of these walls, there's also a certain vulnerability that pulls you in to explore what possibly lies beyond.
That's exactly how Kolkata-based photographer and filmmaker Anirban Mitra realised the muse to his next creation—an extensive coffee table book 'Calcutta: Stately Homes and Palaces'.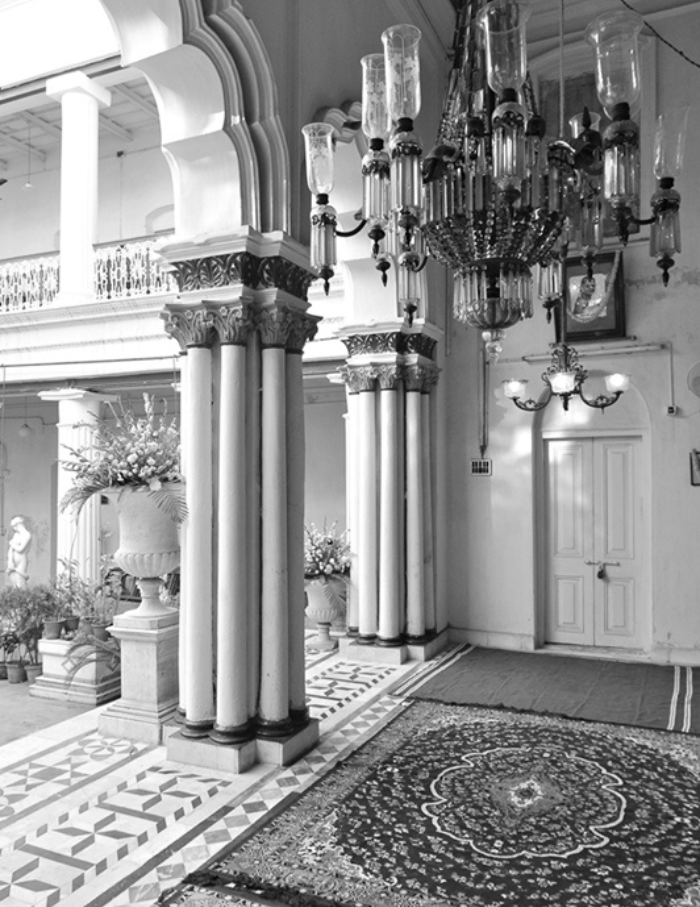 A magnum opus as it has been hailed aptly by many, the book is an enrapturing escape into the historically intriguing and architecturally rich city of Kolkata, once the nexus of British East India Company.
You may also like: Here's why the Chandigarh Chairs have become a haute trend at every home!
The book is a memory-laden adventure solely taken up by the author, venturing to the many bylanes of north Calcutta, discovering and capturing Kolkata at its intimate best through the homes, estates and mansions that have stood the test of time and stand with dignity as a cradle of the city's culture, architecture from the bygone era and the unfiltered stories and memories that its dwellers witnessed.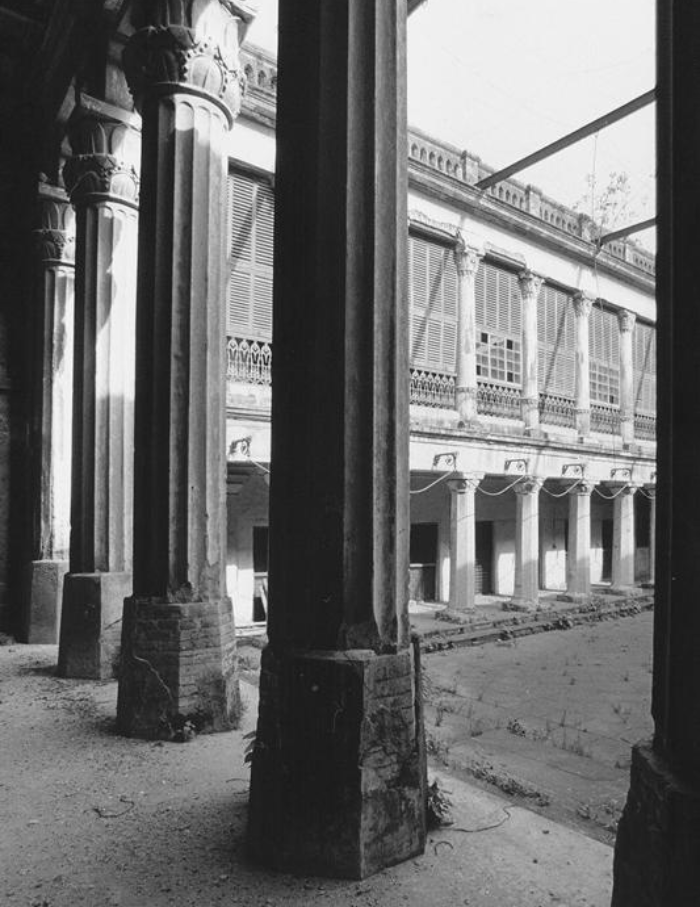 Through every flip of the page, the coffee table book reveals a total of 35 majestic living spaces, promenading liberally through its interiors, hallways, courtyards and rooms, bearing its soul to the readers through the photographer's eyes.
A resounding silence lingers through the poised passageways and glorious but vacant verandahs, guiding the eyes through the rich details of the Venetian chandeliers, solid but sculpted pillars, evocative statues, etchings on the doors and walls and elaborately decorated ceilings.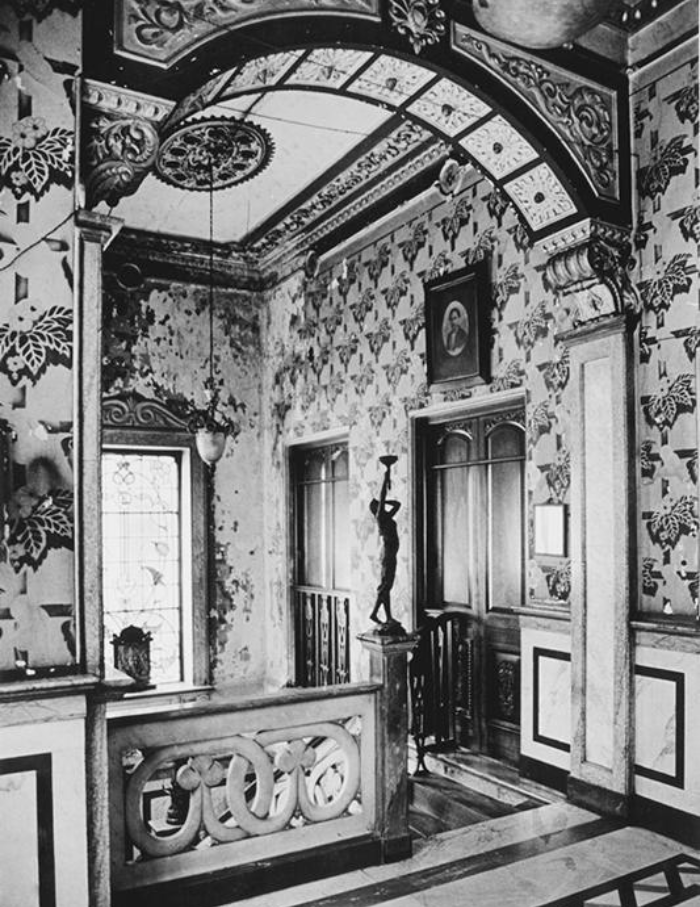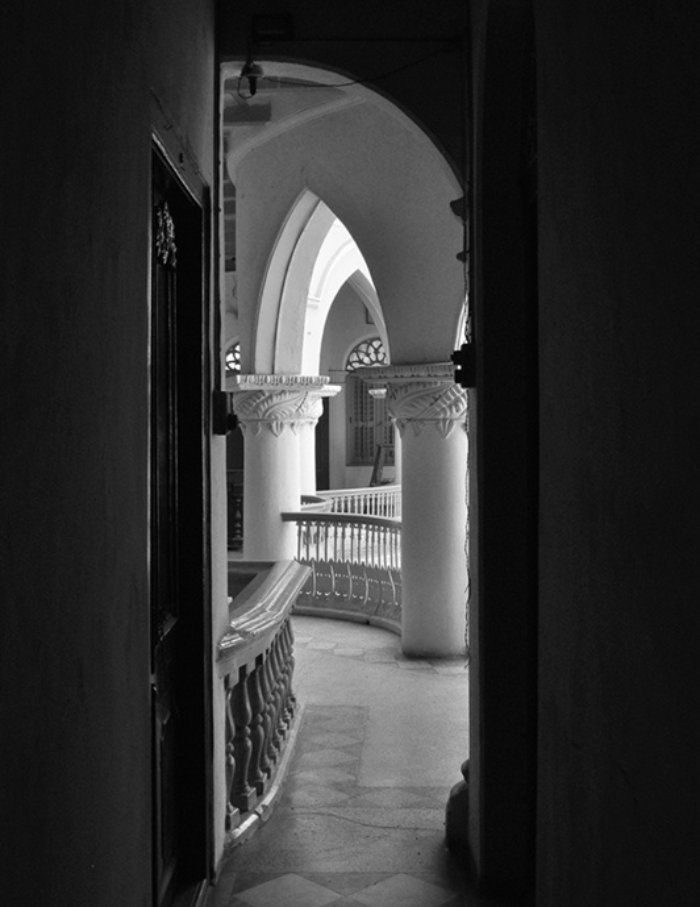 The cover of 'Calcutta: Stately Homes and Palaces' by Anirban Mitra illustrates the stately and elegantly aged with time entrance of the home of Mullick family. As much as there is history, there is also an anticipation to see how the story of these elite homes of the past unfolds in the future…
For a creative output of this scope and substance, Anirban Mitra's labour to assemble the book together began back in 2005. About 200 photographs as seen in this volume were shot in the span of ten years until 2015.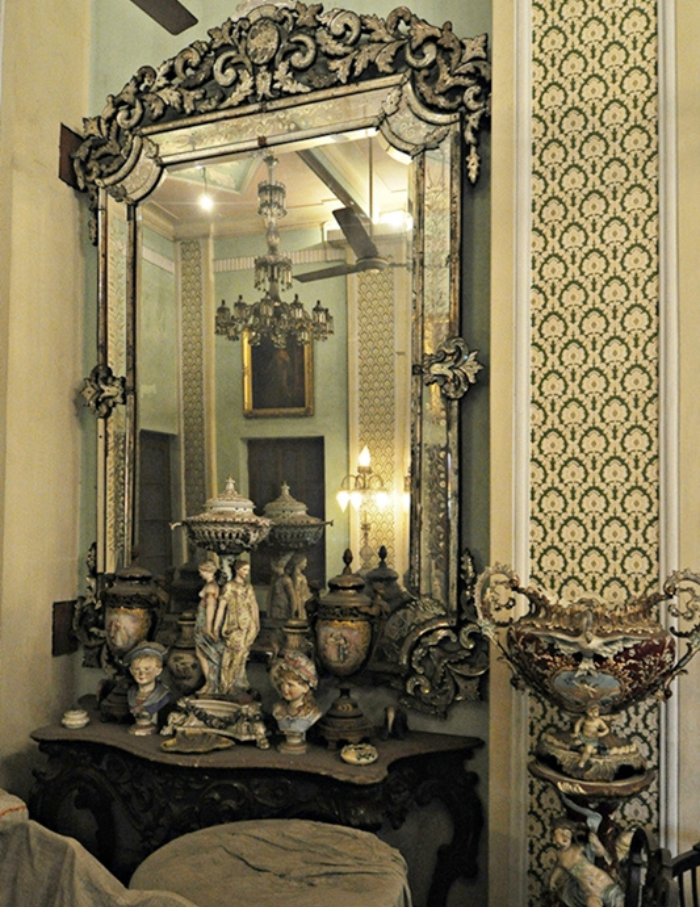 This assiduously chronicled narrative of Kolkata finally found life in being published by the Eastern Zonal Cultural Centre under the Ministry of Culture (EZCC), also scripting a foreword by British photographer Derry Moore and an anecdote text by EZCC's director Gouri Basu.
You may also like: A peek into the 100 years of Bharat Floorings and Tiles and a word with Firdaus Variava