Homes
Amritha Karnakar's newest project near Mumbai is a vibrant gem wrapped in the bounty of nature
APR 9, 2021
| By Vedika Nair
This 1,500 sq ft holiday home is rooted in South Indian aesthetics and modern amenities and offers views of the lush Sahyadris. Conceptualised by Amritha Karnakar of AKAD, the abode christened Vazhai Alai got its name from the banana plant.
The home, which is located in Khopoli on the outskirts of Mumbai, is designed keeping two aspects in mind—comfort and energy. It is rife with an earthy material palette, featuring wooden elements and textures that are blended with vibrant hues and brass elements.
A wood carved Ganesha statue with intricate South Indian temple elements and a rustic long mirror from Magnolia are placed at the entrance. Simply stepping in teleports the homeowners to the serene environs of God's own country!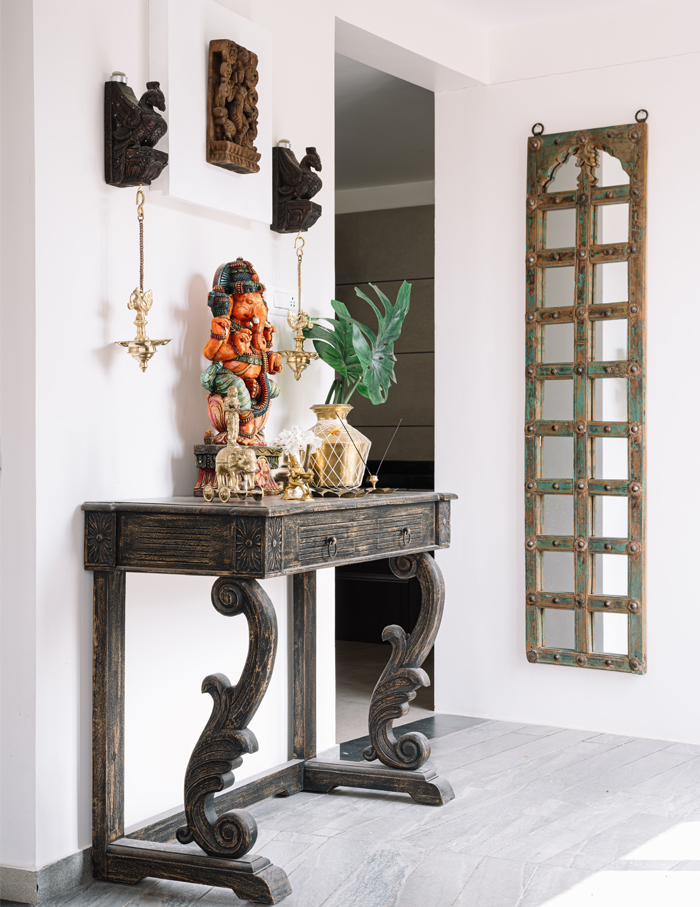 The home is planned with a lush lawn. Its open-plan living room is dressed in earthy terracotta tones, complemented by a bold jungle green seater with wicker embellishments. A green kalamkari daybed on the other side offers a view of the garden.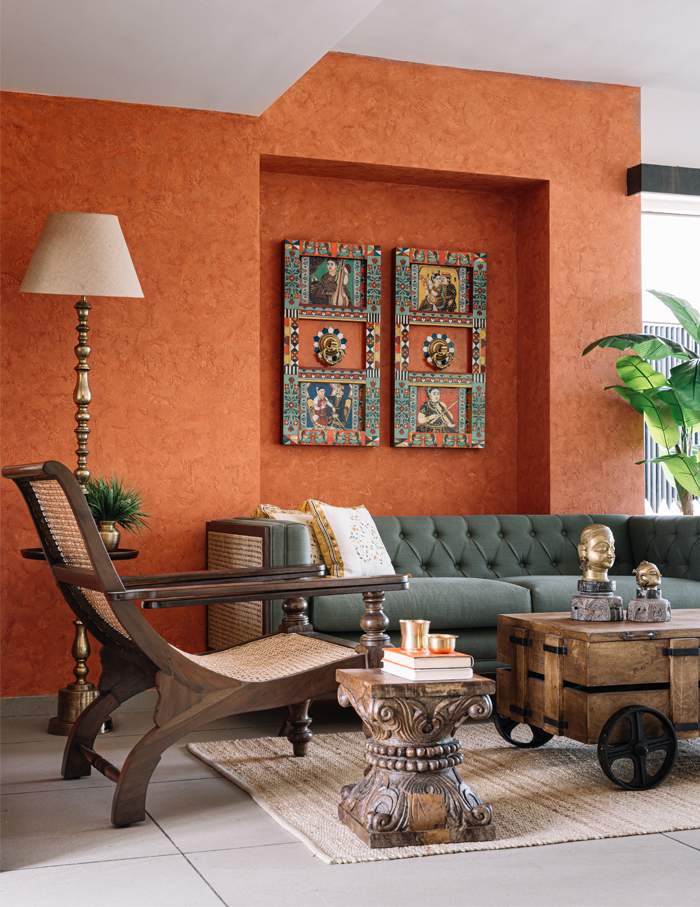 "The living room was the most exciting part of the house to design. It had to be the highlight of the home—comfortable and unique in its own way. The use of art helps enhance this space," she divulges.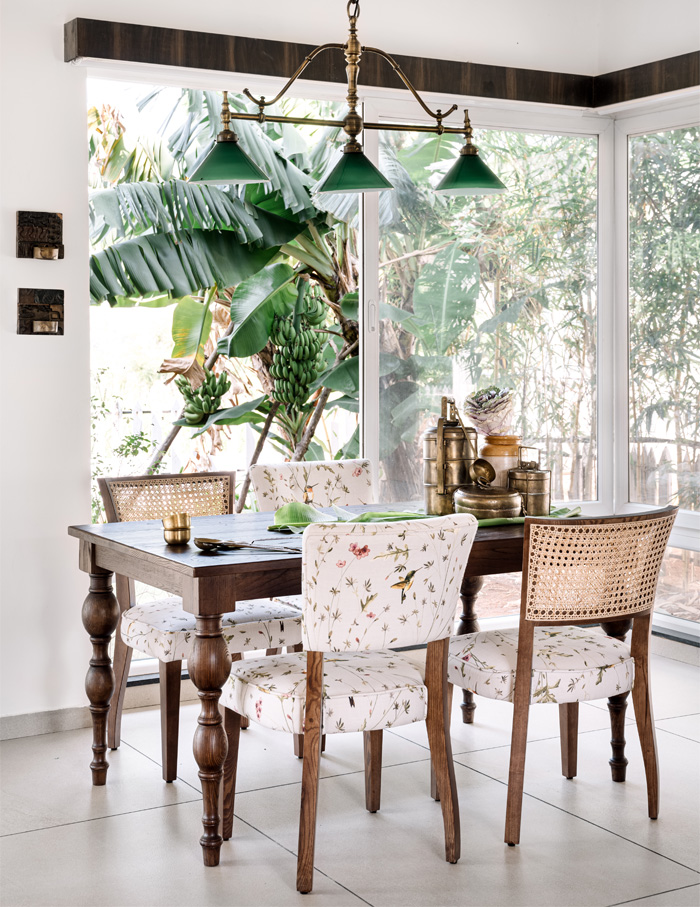 A central staircase divides the living and dining sections. Situated near the window with a stunning view of the banana plants, the dining ensemble includes a wooden table paired with alternating wicker and upholstered chairs. A green glass and brass luminaire overhead complements the verdure. While vintage South Indian brass tiffin boxes and pickle jars accentuate the space.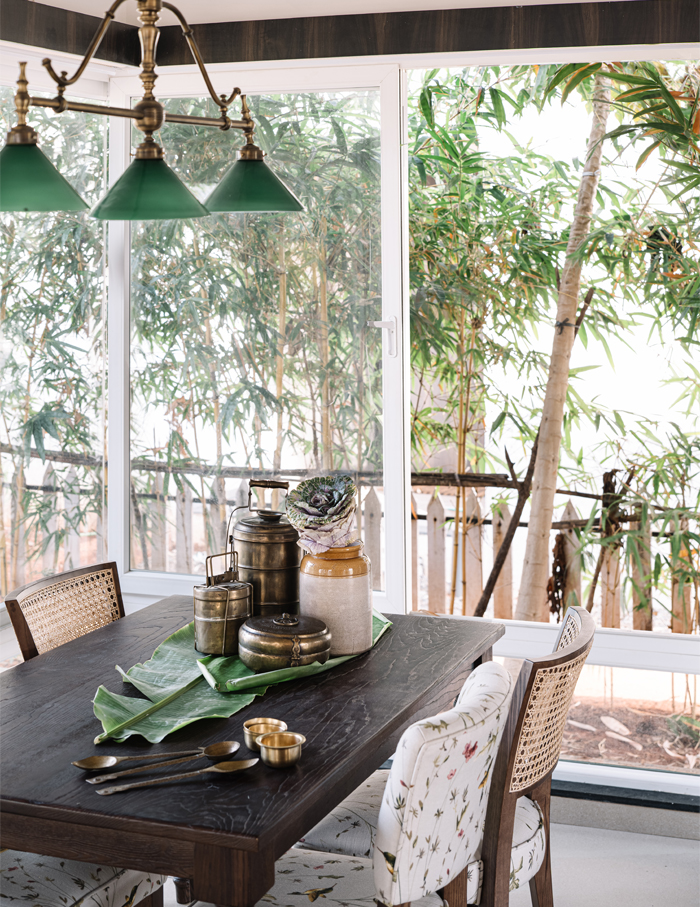 Ample natural light streams through the home's glass facade and the outdoor garden is fresh with bamboo, banana, mango and papaya plantations. Also seen is an antique wooden and brass swing, known as an unjal—this is the perfect spot for some downtime!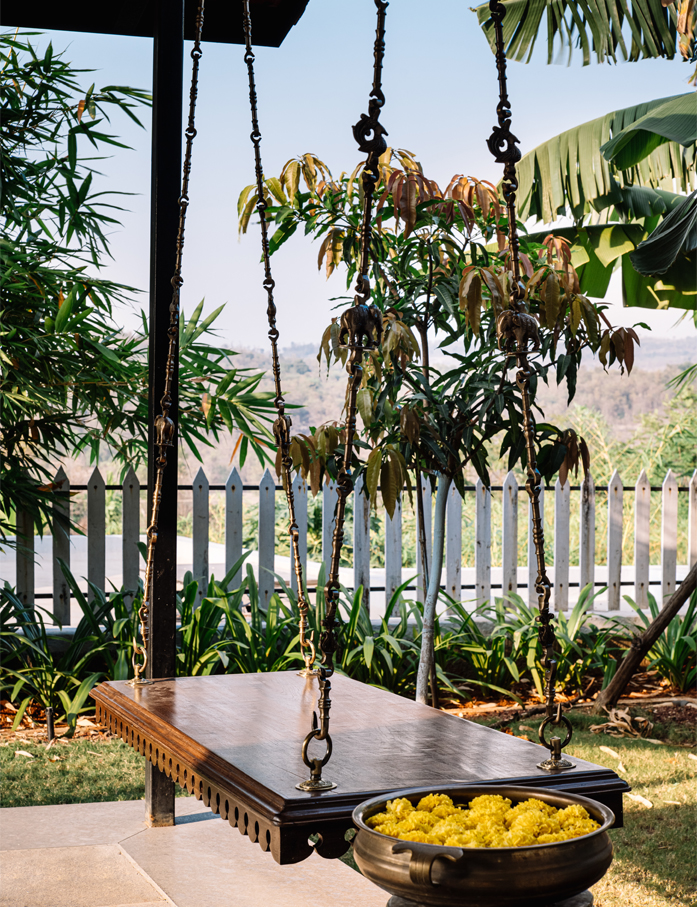 Inside, the stairway is decorated with carved frames, art and paintings. The first floor houses two bedrooms on either side of the landing, each with a captivating view of the lush greenscape.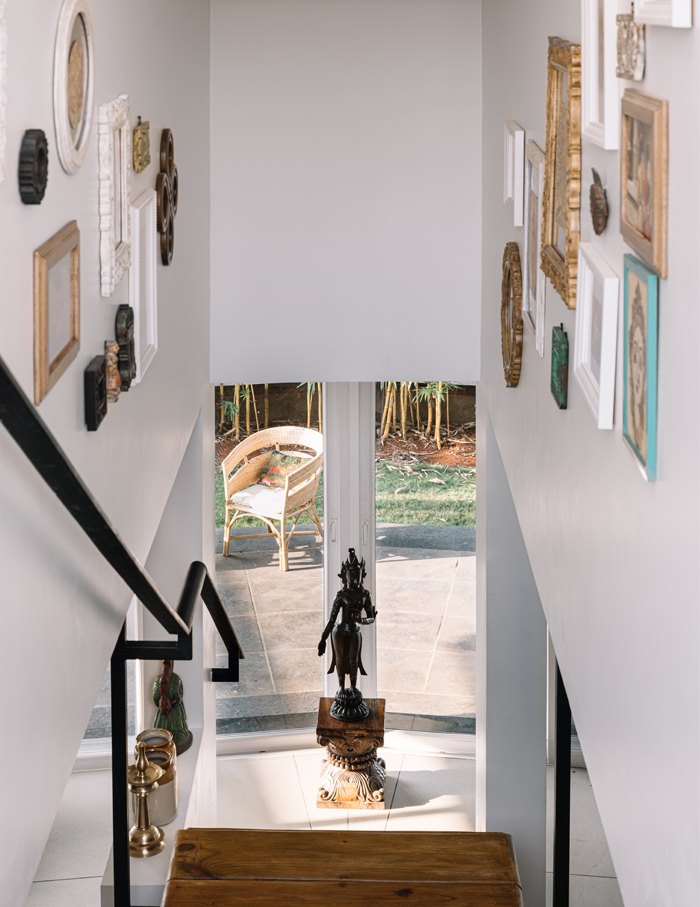 The primary bedroom is bold with a dark wooden bed, a South Indian wall mirror and thin wooden panels. The banana print headboard and a dark forest green study table accentuate the space. On the other hand, the daughter's room is a contrast with its traditional, carved four-poster bed.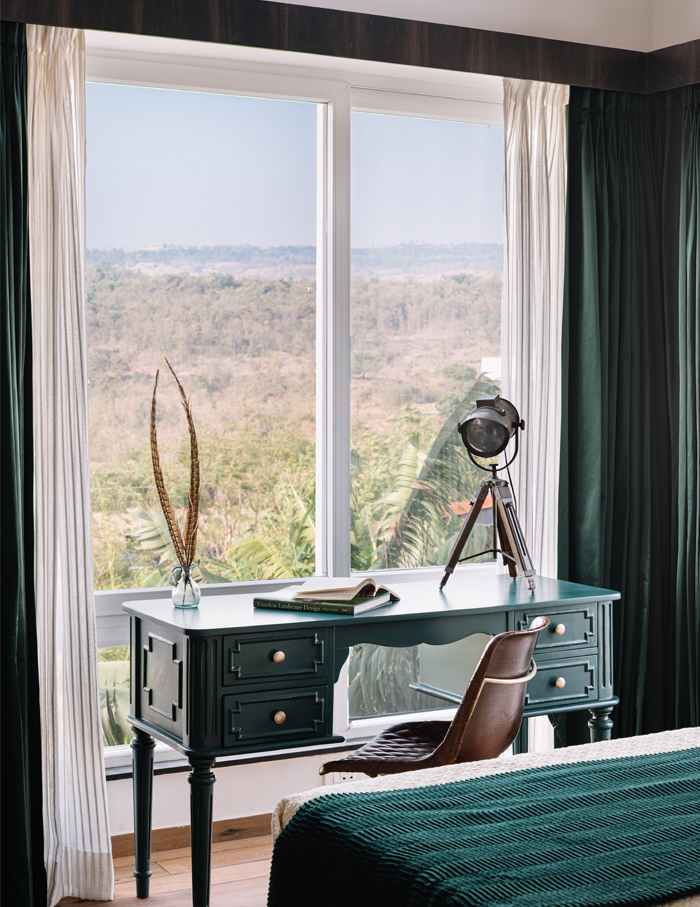 "Our designs are for the present yet sensitive to the past and future. We design spaces to suit the needs and dreams of the homeowners," says the designer, adding, "Celebrating art and craft, exploring the amazing craftsmanship in India as well as working with local artists and young talent helps encourage and bring in a fresh vibe to our designs."