Design
5 Questions with Piero Lissoni of Lissoni & Partners on the brewing together of culture, literature, art and architecture
AUG 16, 2022
| By Sneha Gandhi
Credited as one of the masters of contemporary design, Italian architect and designer Piero Lissoni is also a polymath with a slew of hobbies to mention. Perhaps the secret behind the success of his renowned firm, Lissoni & Partners, is an intriguing overlap of an architect, art director and designer. 
Piero elaborates, "I come from a humanistic background which, unlike ultra-specialised thinking, taught me to adopt an approach that incorporates diverse disciplines." His three-decade history of international projects in architecture, landscape, interior, product and graphic design stand testimony to this.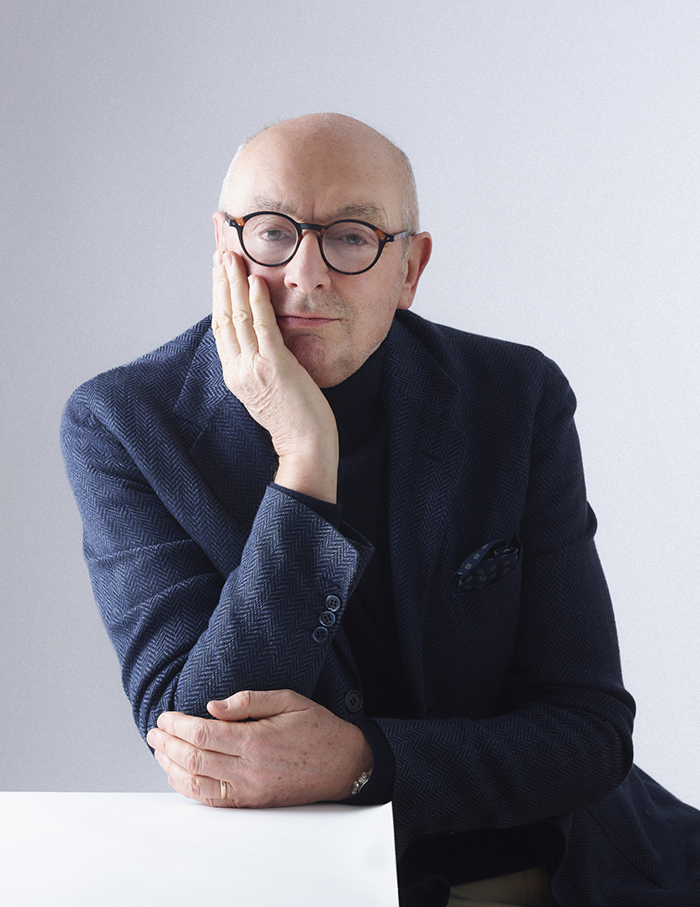 In conversation with ELLE DECOR India, the creative director for Alpi, B&B Italia, Boffi, Living Divani, Lema, Lualdi, Porro and Sanlorenzo divulges on the intersecting realms of art and architecture…
You may also like: From culinary delights to charming decor, the shroom is booming and blooming!
What would you credit as the source of your inspiration for your one-of-a-kind works?
I have never woken up in the morning with an idea for a new architectural project or a new product. Every project is a process and the creativity or the inspiration comes from everyday life. For me, there is no classic model of reference. I'm inspired by what we could call life in general, which itself contains so much: literature, poetry, photography, cinema, food, travel, smells, clothes, women, etc. It's impossible to choose a series of references when I'm working on a project.
Why is knowledge of culture and literature important for designing to you?
Vitruvius said that in order to be a good architect, a knowledge of mathematics and geometry is not enough—you must also have an appreciation of astronomy and poetry. Literature and culture in general are instruments that serve to broaden your knowledge and enable you to become a good architect and designer.
No arena of design, architecture, interior or graphic design is out of your limits. What qualities, do you feel, someone who aspires to be like you and dabble in all allied fields must have?
Talent alone is not enough. You always need a great deal of luck too, and what the English call 'synchronicity'—you must be tuned into what's happening around you. There's no formula. You could say it's like a cocktail where you combine different measures of self-discipline, risk, research, responsibility, a pinch of craziness and a lot of curiosity, and then top it off with plenty of luck.
When it comes to your collaborations with other firms, what are some values that are a must have in common with one another to ensure a successful association? 
Personally, I need to have strong partners. I've never had good projects working with weak partners. The quality of a project is the result of many hands and teamwork but above all the result of engagement with excellent clients.  
In a country like India, where maximalism is inescapable, what role does minimalism play?
I believe that maximalism is very much in the eye of the beholder. A purity of lines can also be found in the decorations of the Taj Mahal or the Mogul palaces. In my opinion, they are two worlds that intersect and are never one set against the other.
You may also like: Milan Design Week 2022: 5 Questions with the art director Patricia Urquiola of Cassina on dissecting the nuances of design