Design
Milan Design Week 2022: 5 Questions with the art director Patricia Urquiola of Cassina on dissecting the nuances of design
AUG 3, 2022
| By Twinkle Tolani
If you have ever wandered about in design exhibitions, and seen a piece of furniture or furnishing with a fun, out-of-the-box style yet somehow fusing seamlessly with its context, there's a high chance Patricia Urquiola's name must have popped in your mind. The Spanish architect, helming Cassina as the Art Director for over six years has created a nuanced niche for herself and how!
Mentored by prestigious names in the European design scene such as Achille Castiglioni and Vico Magistretti, Patricia's confidence is a result of her passion and rigour for problem-solving and the deep-rooted understanding of the fundamentals of design.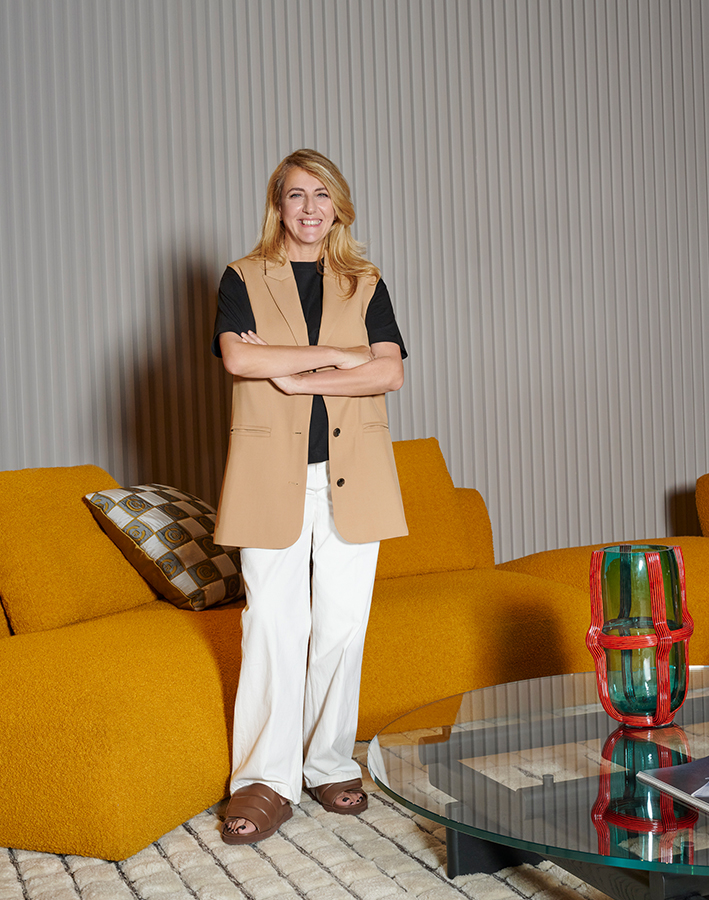 When ELLE DECOR India bumped into the gregarious designer at Milan Design Week 2022, a conversation about design and the reboot of Cassina Perspective unfurled. Here are a few instances…
You may also like: Rajesh Pratap Singh of Satya Paul talks about the new store in Khan Market and venture into home decor
You are an architect, but you design buildings, products, and installations. Which genre intrigues you the most?
The ideas are different but I like to define each project as a 'journey' because the process varies each time and develops through a dialogue with the client and the consequent four-handed work, leading us to unexpected end results.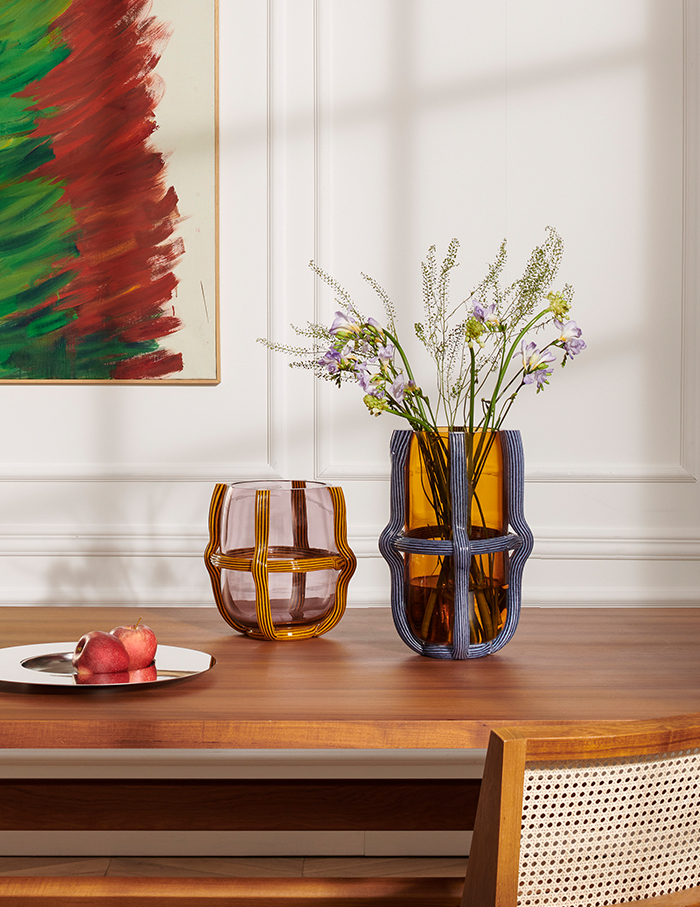 I am an architect and designer and therefore I love to work on an array of scales. Within my studio, the two departments of architecture and design work in communicating spaces. There is always a positive flow of exchange and this helps us to find solutions and to innovate.
To an onlooker, you have a quirky, well-humoured and avant-garde look to your pieces. How do you describe your work?
I see my work as constant research through projects, processes, experiences, and connections with people and places. I try not to over specialise in one thing, but attempt to expand my scope of work, widen the conversation, boost the questions, and serve the purpose, all through sharing, enjoying and adapting, looking at quality and navigating through independence. 
I have a rhizomatic approach to research and design, in the sense that I have an open vision above all to contamination. As a designer, I am always observing society, looking for new needs and changes, testing products through real applications and designing new objects for rising project needs.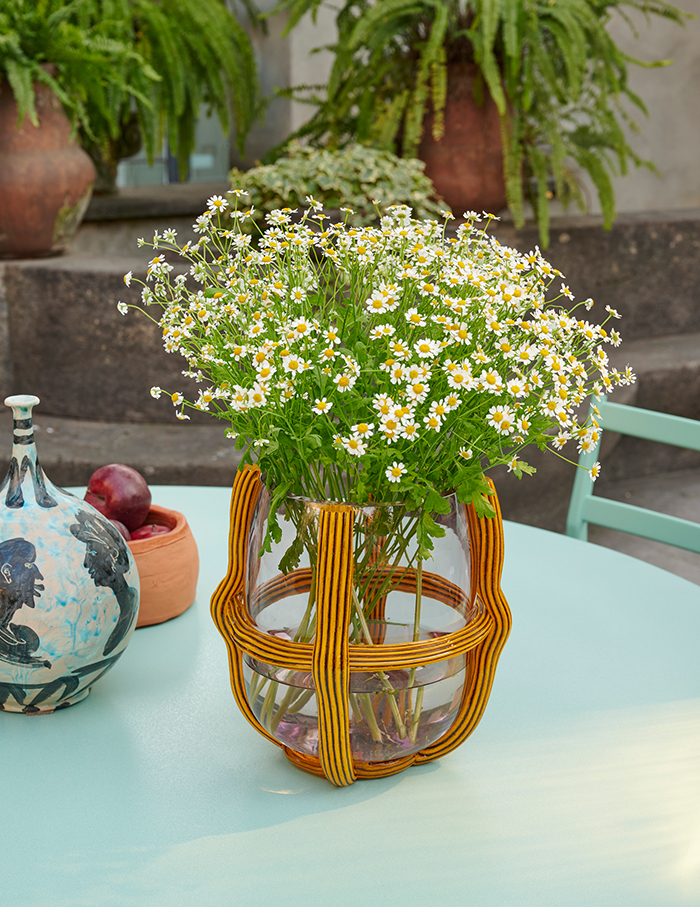 Tell us more about the Cassina perspective…
Rethinking the future of design, this year Cassina continued to renew its commitment to adopt a more conscious approach towards the environment and people through the work of Cassina LAB, a continuously expanding philosophy born from the collaboration with POLI.design at the Milan Polytechnic. 
The circular materials used for the product development, such as recycled PET for the sofa wadding, have once again been employed in the 2022 Collection's products. This year, in particular, Cassina LAB's activities are focused on the 'disassemblability' of the products in order to facilitate the recovery and the recycling of materials at the end of their life cycle.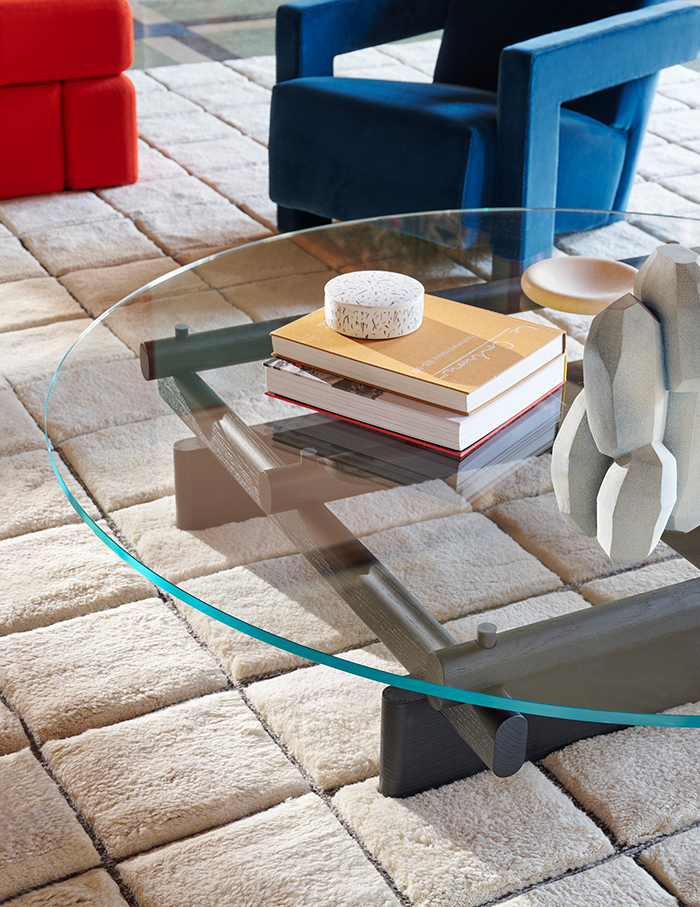 With the aim of improving and measuring product circularity with tangible data, Cassina has implemented a tool that maps key indicators, like the percentage of circularity and disassembly index. This innovative method, for in-house use, has the objective of optimising product design and production to steer the company towards greater sustainability.
Would you rather have a difficult-to-please client, or one who gives you free reigns?
When it comes to design freedom is of utmost importance. As Castiglioni taught me, it's crucial not to follow what has already been done, but to try to find one's own way, while still keeping in mind the fundamental element of the project. On the other hand, Magistretti made me understand the importance to dare and always push my limits. He, for instance, did not support structures and superstructures. He loved the freedom of not having to be conditioned. For this reason, his studio was essential, reduced to a minimum.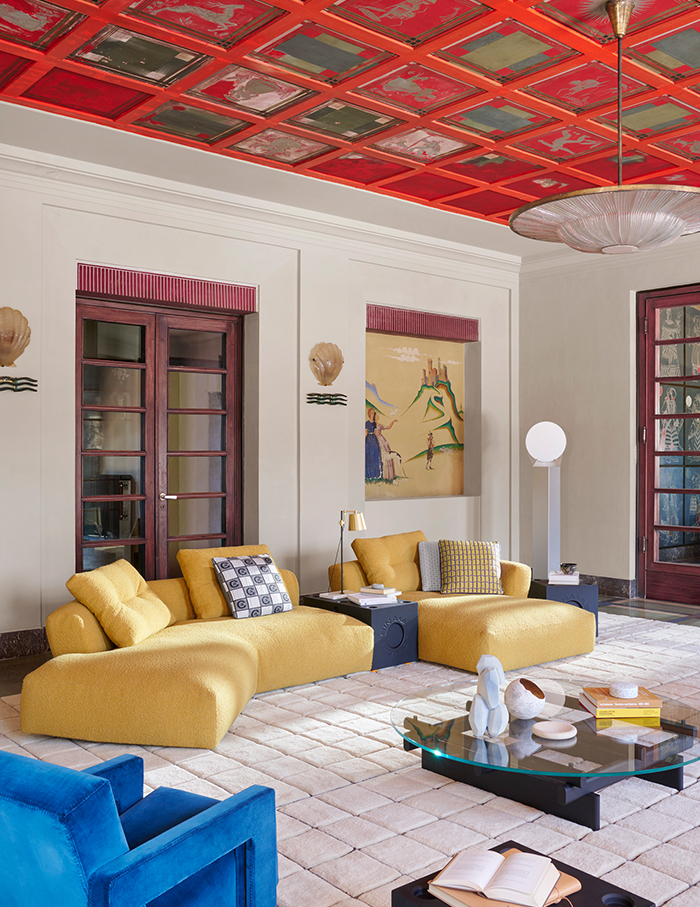 As a mentor, what do you hope your students and peers learn from you. Any message for young Indian designers and students?
I hope my students learn curiosity. In a world so perturbed and discontinuous, with constant changes, young people, but also all of us, must have curiosity and adopt an open attitude towards all these changes. 
I remember from Magistretti that even then he understood that our profession would change profoundly from the point of view of communication and complexity. The narrative he had with producers, entrepreneurs, and customers would extend to an even wider network of relationships.
Learn to choose your masters. It is a piece of advice I often give to young architecture and design students. When you are at the beginning of your journey, you have light luggage, but this is not necessarily a limit, it can indeed turn into a positive aspect, an advantage because it will allow you to move more easily.
You may also like: Vaishali Shadangule and Alessandro Giuliani capture Indian weaves under the ocean exhibited at Jamaat Art Gallery