People
5 Questions with the creative behind Inhabit, Neeta Kumar—All about her design journey and the latest collection
APR 29, 2022
| By Pratishtha Rana and Rhea Sinha
Furniture is not just a piece of dextrous craftsmanship. It goes beyond to become a home or a space's defining character, a material synonym for leisure and lifestyle. The works of design maverick Neeta Kumar, Founder and the creative behind Inhabit design studio treads on a similar route.
Neeta has been helming Inhabit since 2004, where she imagines 'timelessly current' pieces of furniture, welding the worlds of practicality with panache in her prolific portfolio. An experimenter by nature who draws inspiration from unlimited sources, the designer breaks away from the idea of mass producing. 
With illustrious degrees from Central St. Martins and Chelsea College of Art and Design (UK), Neeta engages in a tête-à-tête with ELLE DECOR India, unfurling her dynamic design story. 
You may also like: Designer Vaishali S and Alessandro Giuliani capture Indian weaves under the ocean in Maldives!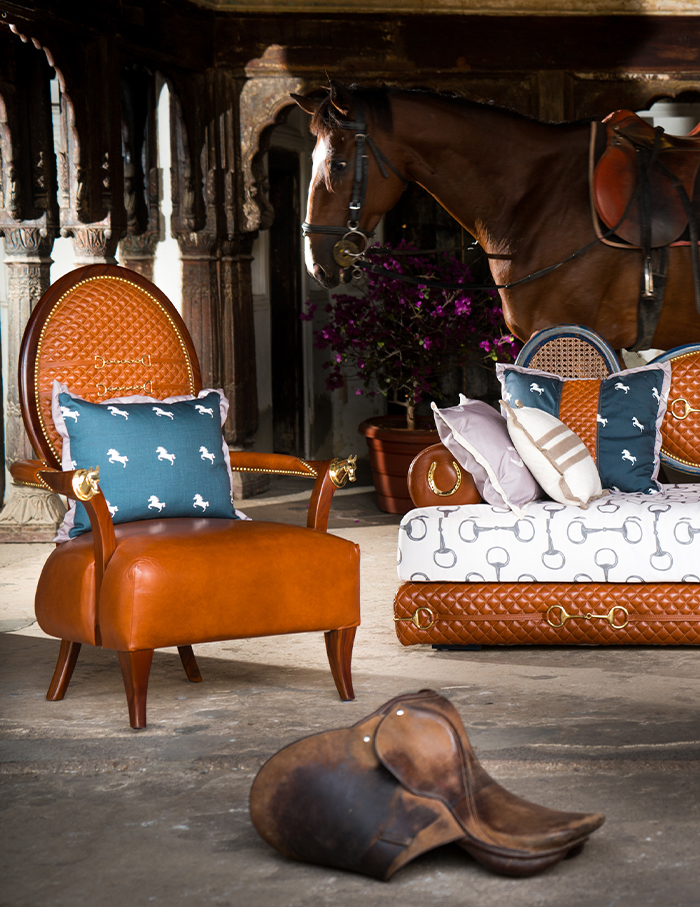 Was there a moment or event that made you incline towards interior design even before you started out? 
After my Master's in business administration, I pursued a course in furniture designing from Central St. Martins, UK . This experience gave me the confidence to design and manufacture my exclusive brand. 
How did Inhabit come into being?
My journey started in 2004. After a lot of perseverance, I started a workshop with eight people, a team of carpenters and some contractors in a 2,000 sq ft space. It was a rather long and painful journey when I look back at it today. Hiring a team is one aspect but getting the designs executed on time was quite challenging. 
People around me would often discourage and show me the greener pastures of importing furniture and its advantages, but it did not match my vision of 'make in India'. In 2010, I was operating a full fledged design studio with in-house Autocad workers, junior and senior assistants, graphic designers, 3D draftsmen etc., in a  bigger workshop facility of 8,000 sq ft with wood machineries.
With time, our designs evolved and so did the fineness of our work too. Today, we have a 20,000 sq ft workshop with 110 fine craftsmen from around the country.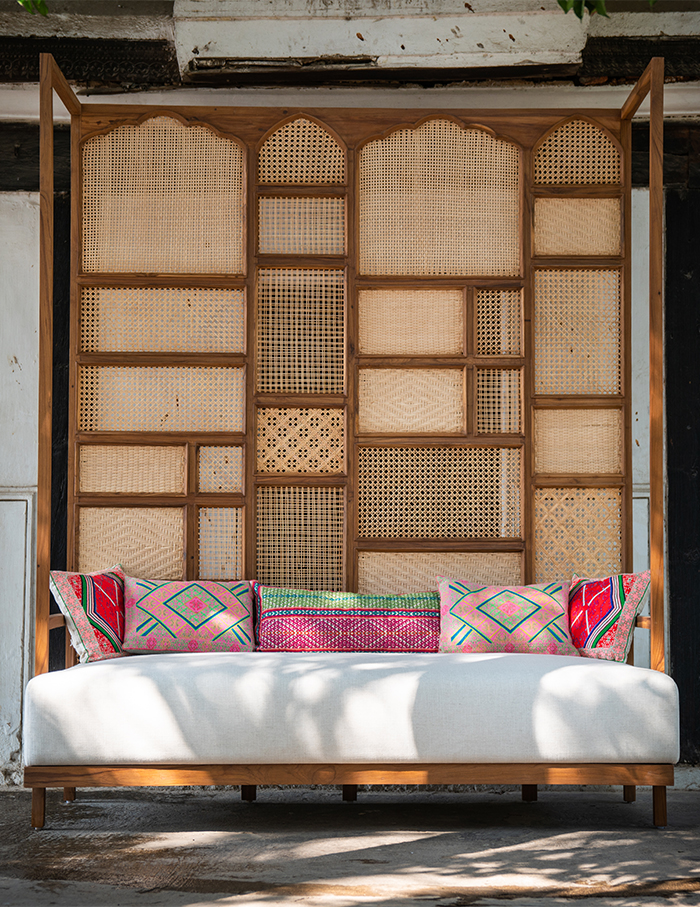 What is your favourite part about the design process of a product? 
I find each process to be challenging and fun when you design from scratch. My favourite part is when an idea strikes to initiate a new design.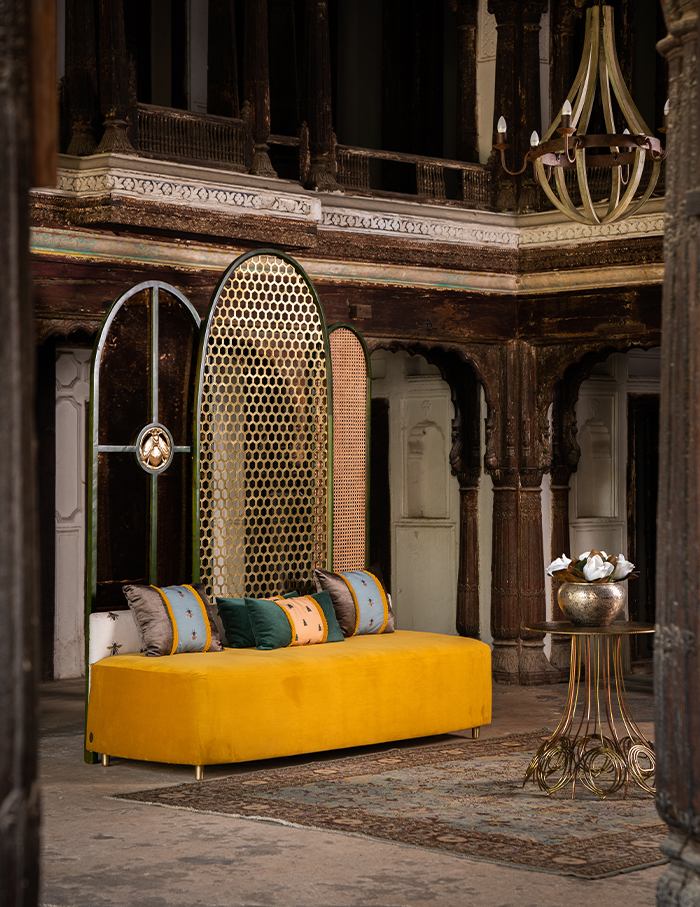 What qualities and characteristics do you hope your latest collection will add to a space?
When I conceptualised the Bespoke series, my approach was to create more and more. I wanted a myriad of layers in my design so that it invoked a deeper emotion when one looked at it. When one glance is not enough, that's when it screams the maximalist approach, and when extended to creating spaces, it surely takes more time than usual.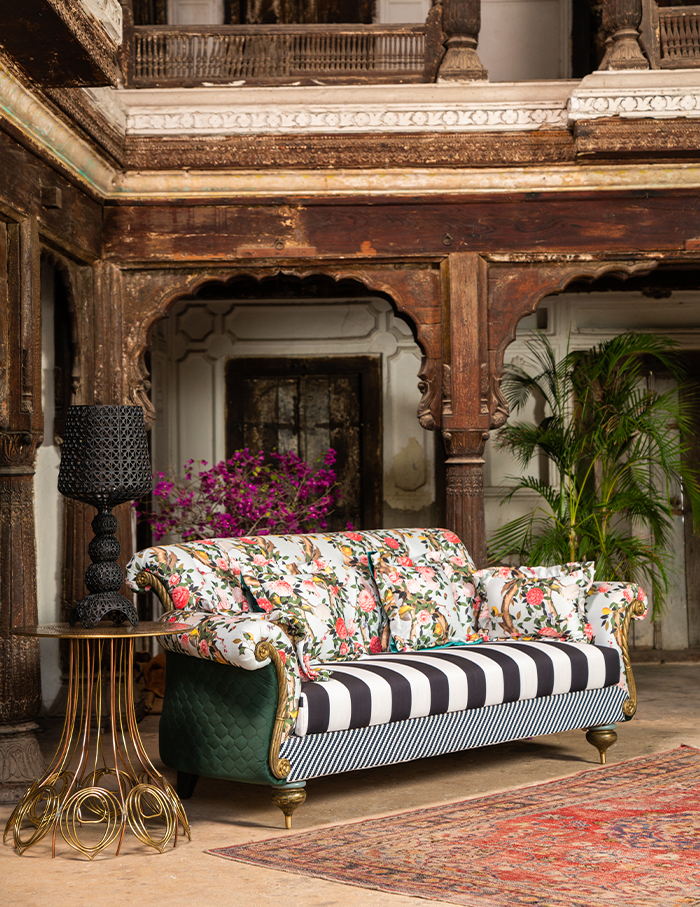 What are your thoughts on materiality and its inspiration for Bee and Equine?
The Kama, lord of desire takes place when you desire to own something very dearly. This series can become one's desire as it also connects to the cosmos.
Like there is an inside story for every design at Inhabit, the Bee series is about Kama, described as a cheerful god who rides a parrot with his weapon, a bow whose shaft is made of sugarcane and a string of bees. He makes use of the bees because Kama is hitting you to act on your desire. It connects with the sweetness of honey and the arrow is made of flowers, for you to enjoy the fragrance of it.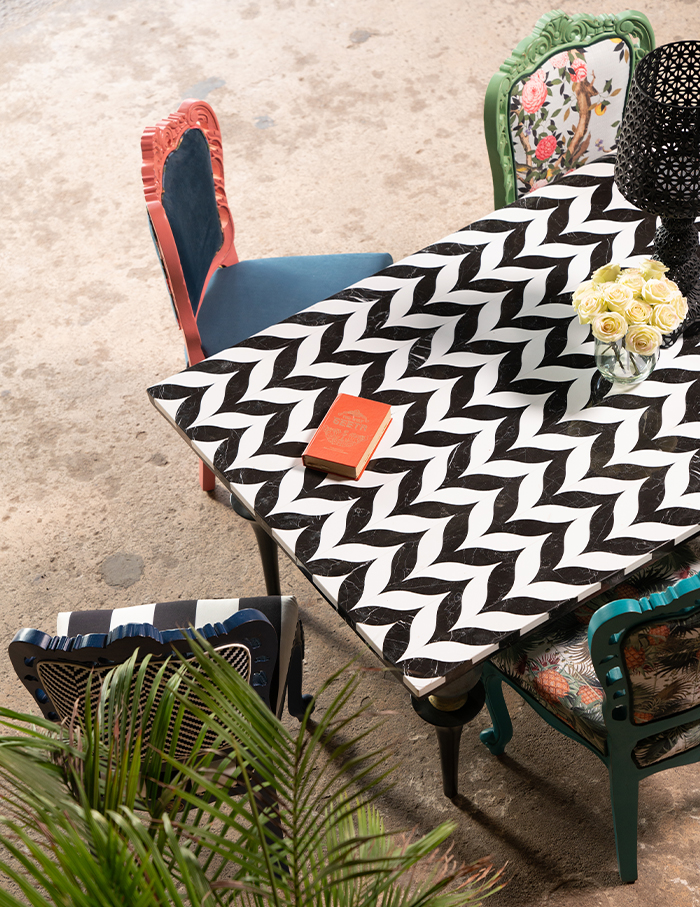 The Equine series is sculpted to create a sense of elegance, grace and vitality to resonate with the animal. The horse spirit symbolises personal drive, passion and appetite for freedom. It takes into account different ways to look at this animal's symbolism, showing positive and negative meanings, so you can decide which one resonates the most with you.
You may also like: 5 Questions with Evelina Kravaev-Söderberg on H&M HOME's launch collection in India