People
5 questions with DeMuro Das on their newly launched Manhattan showroom
AUG 3, 2021
| By Saloni Rege
EDIDA Designer of the Year 2020 Brian DeMuro and Puru Das of their renowned, namesake practice DeMuro Das relocate their NYC store to an elegant Manhattan showroom, teleporting us into a world of all things finest. 
Gracing the top floor of 900 Broadway's historic Goelet Building, the international studio's recently launched showroom is turning quite a few eyeballs! 
In a tête-à-tête with DeMuro Das' founders, they reveal about the showroom space and what it beholds…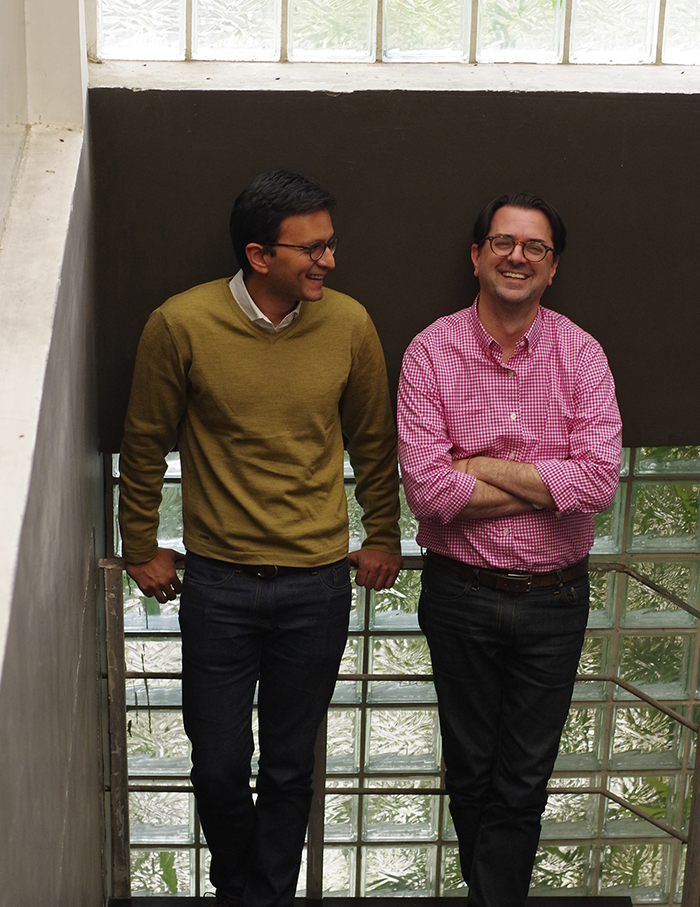 Was this location shift always planned or an impromptu decision? And what went into conceptualising it?
Yes, moving into a Manhattan showroom space has always been a part of a long term strategy for us. Working through the design of the showroom during the pandemic involved many decisions to be taken through remote and video calls with our US partner, Amy Lee. We have been fortunate that the showroom, settled in a late 19th Century building, features great bones with high ceilings, original hardwood floors and optimum natural light.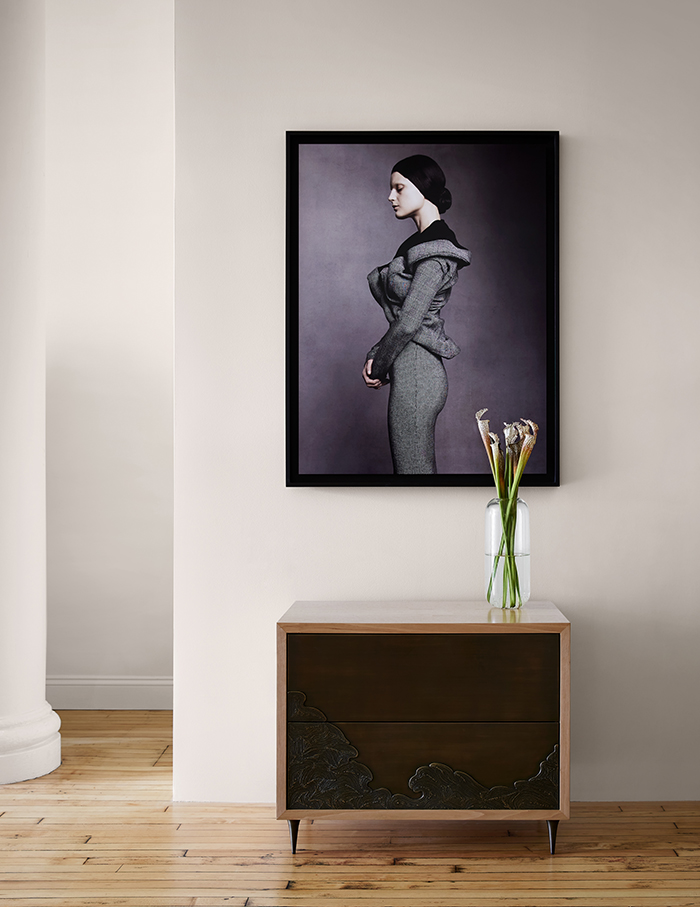 Tell us something about the space and the theme it exhibits…
We feel that everything came together quite naturally in terms of design intervention. The 3,000 sq ft space boasts an L-shaped layout, offering us an interesting opportunity to render an intimate seating cove in the front nook that's set against a large bay of windows. Drawing ample light from them and overlooking Flatiron's prominent district, the space witnesses volumetric heights and original columns. We also desired to maintain the New York loft-like essence, reminiscent of our former showroom, which is why the theme is kept minimal with a neutral palette, focusing on our collection.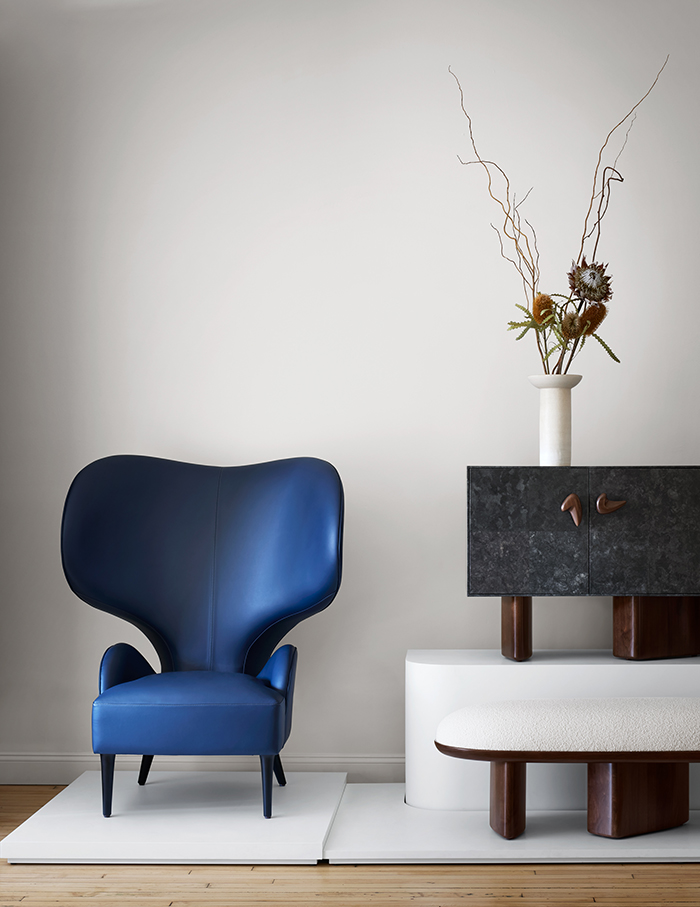 What sort of challenges did you come across while setting up the showroom?
Designing the functional office for our space has certainly been more challenging as we worked to create smart storages for necessities like endless finish samples without distracting from the furniture itself.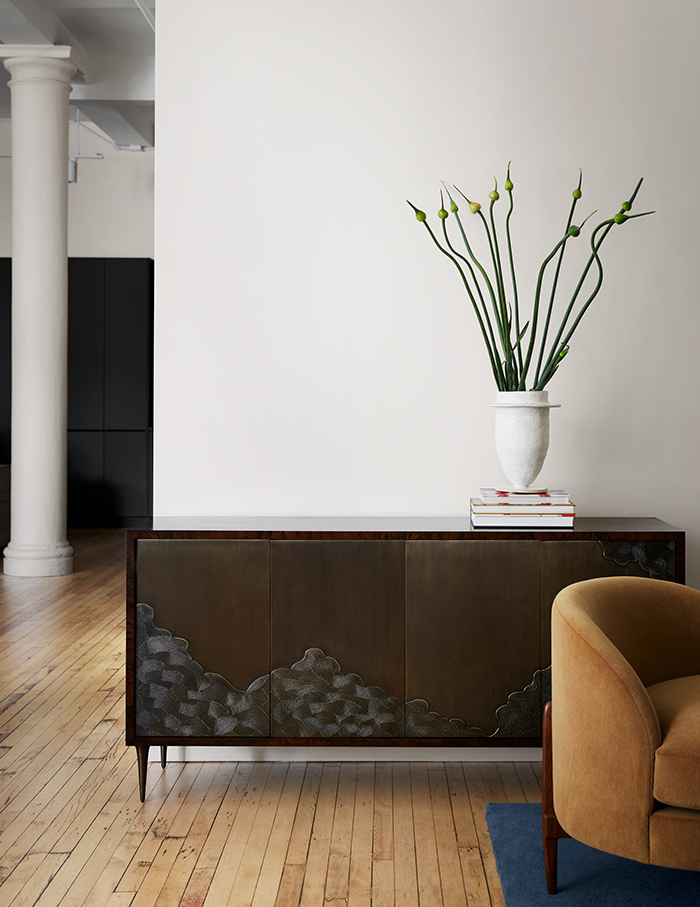 Can you unveil the line of products displayed in the showroom?
The capacious space showcases an assortment of a broad range of the DeMuro Das collection such as—the sculptural Astra Sofa and Aril Side Chair alongside our Ledge Centre Table in newly released finish of Dalmation Jasper. Additionally, bespoke vases from D'Haene and a massive print by fashion photographer Daniel Jackson impart a textural ambience to the lounge. Further, perched on a platform are striking pieces from the Corbu Collection, paired with the Hathi Chair, all of which is enriched by The Quiet Botanist's architectural floral composition. Every segment has something unique to offer! 
Also having spoken to Amy Lee, director of DeMuro Das; here's what she has to say about the Manhattan showroom…
How do you perceive the location switch as a boon for the marketing aspect? Also, share with us your views on the space… 
The Flatiron, with its proximity to retailers like ABC Carpet & Home and the trade showrooms at 200 Lexington, has always been at the top of the list for me! We believe that convenience for designers and clients is critical, but it has been equally paramount to have a beautiful, warm and welcoming environment. We hope that visitors feel like they've entered someone's elegant loft apartment, a place they'd like to stay in for a while.
With international recognition, DeMuro Das' Indian store at New Delhi will be accompanied by the premium and novel Manhattan showroom, taking charge as a flagship counterpart across the US domain.  
Scroll through for more images from the Manhattan showroom: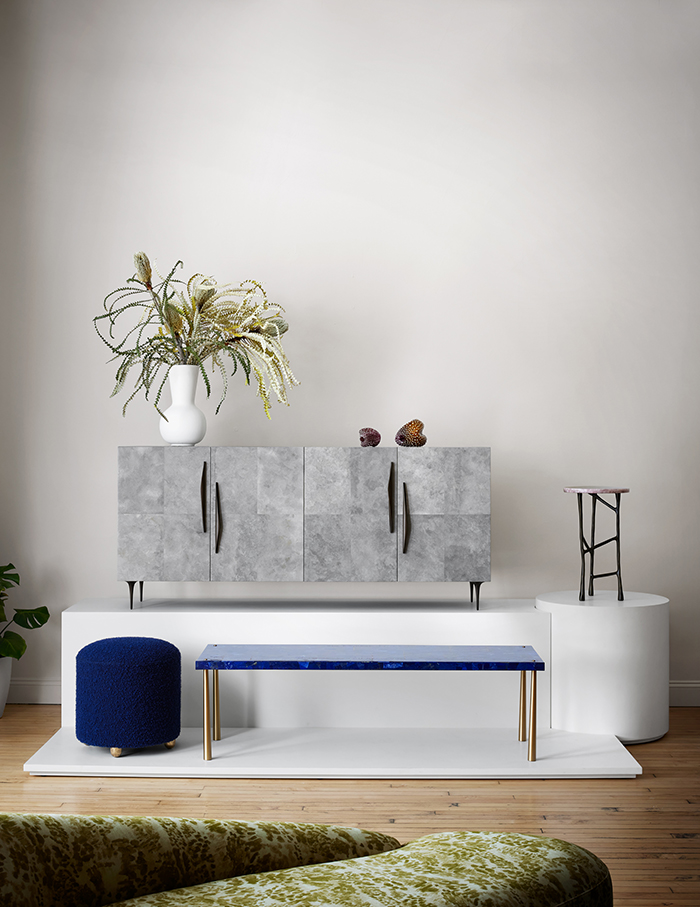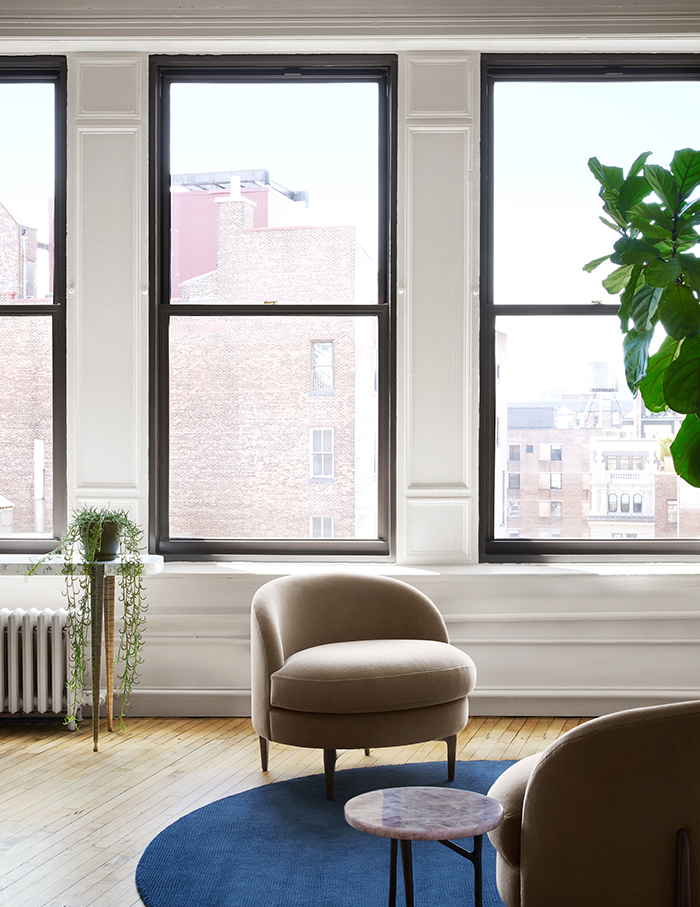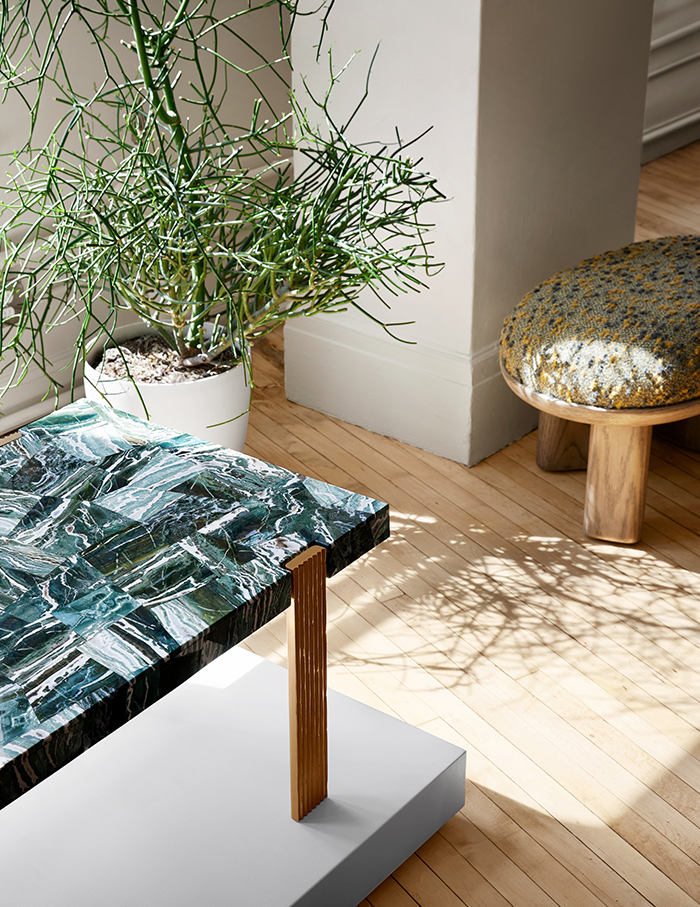 If you enjoyed reading an insightful discourse, then we recommend you to explore this interesting segment of 5 questions with Duravit's MD Asutosh Shah and French designer Philippe Starck…