People
5 questions with Asutosh Shah, MD of Duravit India and French designer Philippe Starck
MAY 21, 2021
| By Saloni Rege
Resorting to the virtual medium like all other physical events, Duravit Design Days 2021 took the digital route, live streaming across the globe for the first time! During the event, the brand unveiled its latest collections that ingeniously transform bath experiences into ethereal realities.
Learn all about the White Tulip Series by Philippe Starck, D-Neo collection by Bertrand Lejoly and lots more from this conversation we had with Duravit India's MD, Asutosh Shah. Excerpts…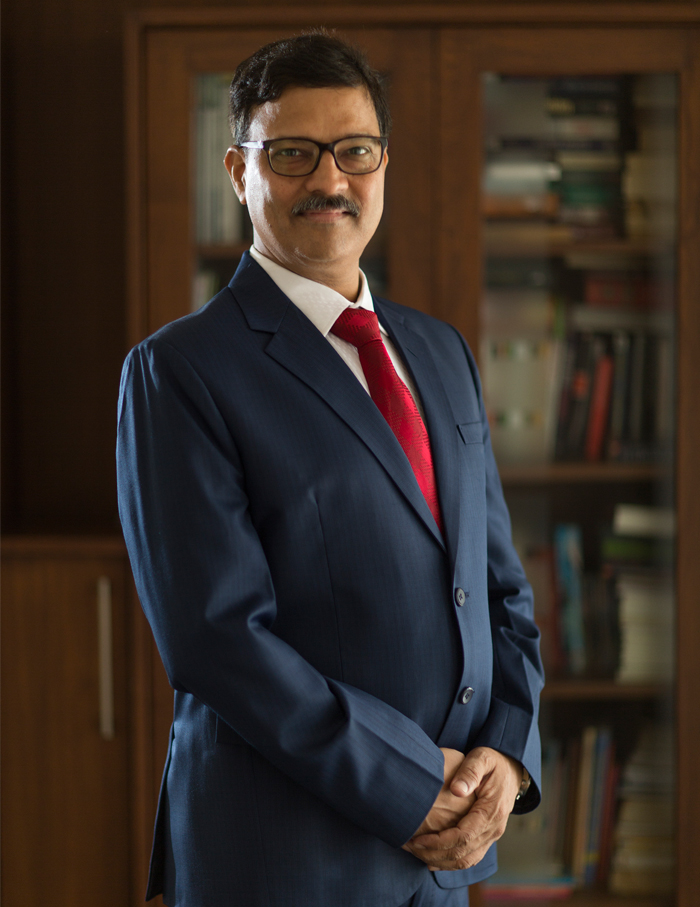 How was Duravit Design Days' digital experience?
We started our virtual initiative last year, as a prerecorded screening. However 2021 marked the first digital-only, live-stream event in our history, and it was a great success as it addressed a broad target group. We take this as a sign that our products have connected with a larger audience.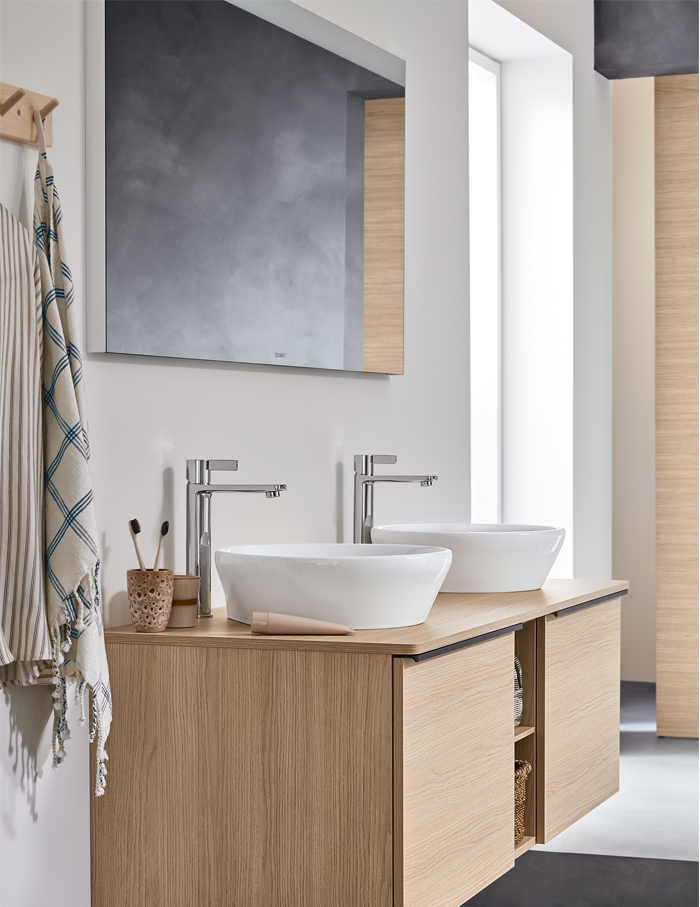 Tell us about the latest D-Neo range…
This collection is created in collaboration with Antwerp-based designer Bertrand Lejoly and offered in four variants—Minimal, Monochrome, Boho and Pop—so it will definitely appeal to a wide audience and their discerning tastes. The range will outlast fads and trends because it is the perfect accompaniment to daily lifestyle. This is the first time we've collaborated with the Belgian designer. He is open-minded, uncomplicated and seeing his extraordinary instinct for interior design come to life, made the working process so much fun!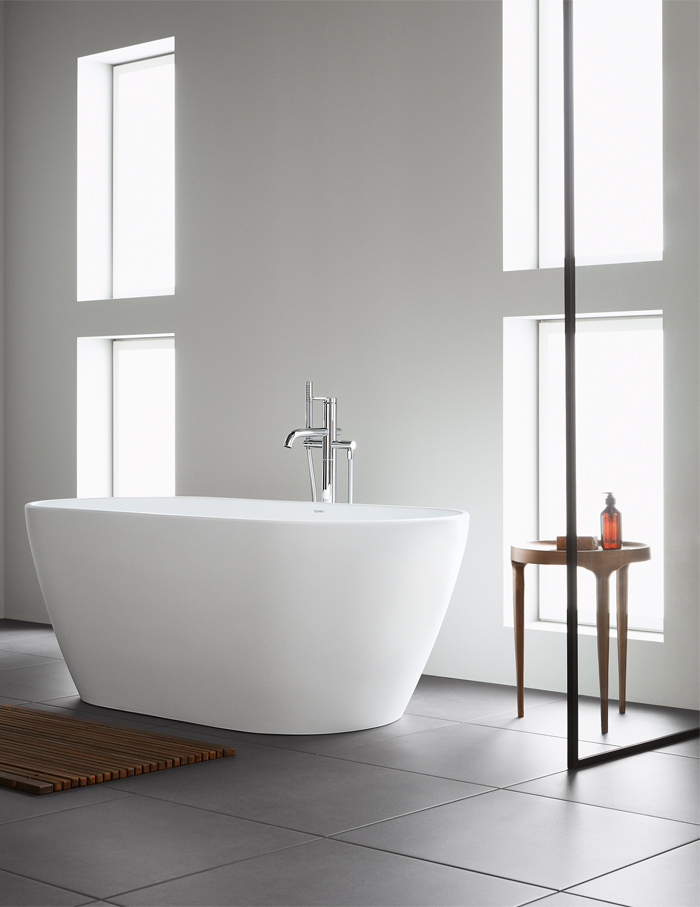 What about the  White Tulip series?
Expressive and timeless! Its design exemplifies high-class workmanship and cutting-edge technologies. Philippe Starck has ensured that the series has unique features that include the mitre-cut with finely crafted edges for improved ergonomics. The versatile designs are ideal for all interiors—from sophisticated urban environments to the fresh and natural ambience of country homes.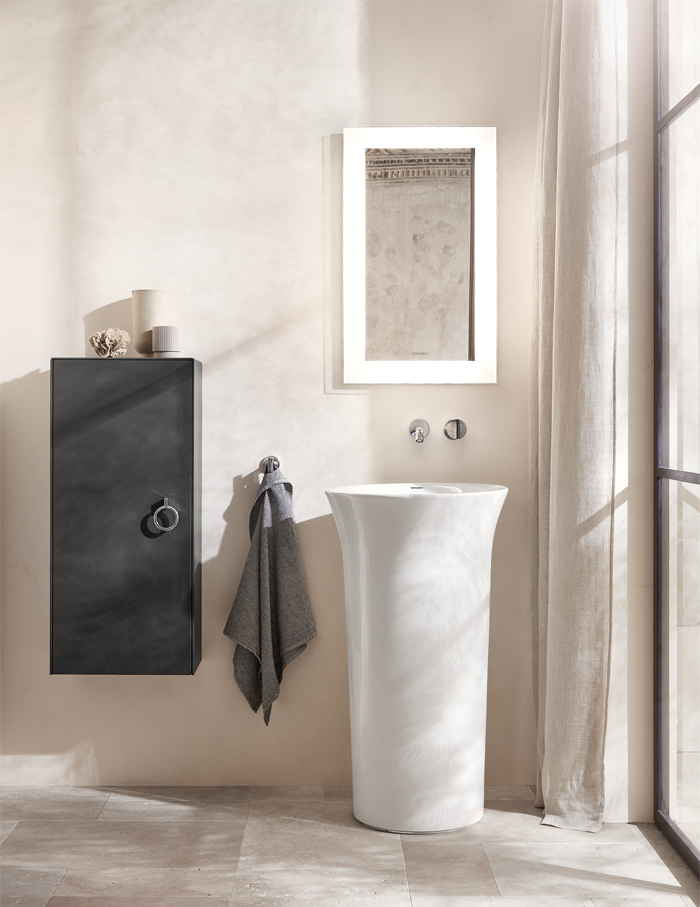 What's it like collaborating with Philippe Starck?
No matter how many times we've worked together, it is always a special experience because he is incredibly creative and thinks so differently than others do. We certainly cherish this long time association.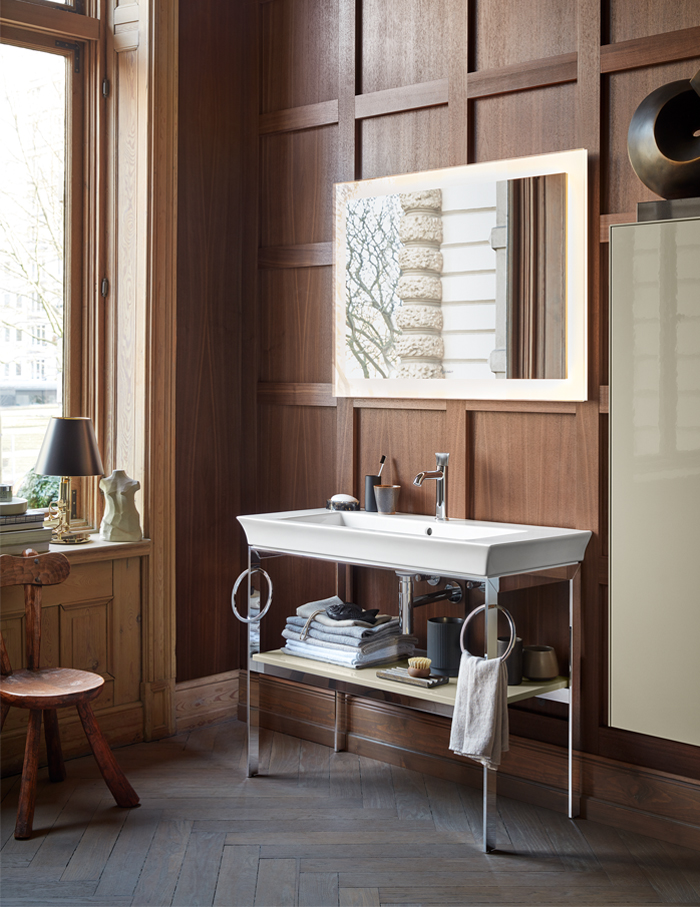 Can you tell us about Duravit's new technologies for toilets?
The first is HygieneFlush, which is a system with a powerful volume of the flush that flows from two separate openings. This new technique optimally cleans the entire inner surface of the toilet using only 4.5 litres of water at a time. We also work with HygieneGlaze to eliminate bacterial growth—after just six hours, 90 per cent of bacteria (eg coli bacteria) are removed and 99.9 per cent after 24 hours. It is the best addition for today's times.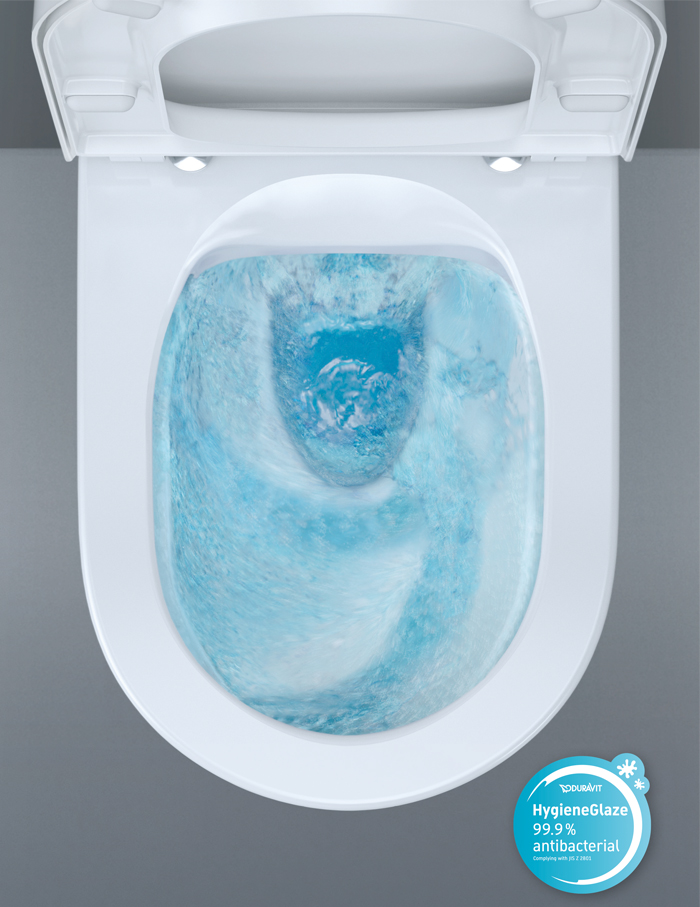 A SHORT TETE-A-TETE WITH PHILIPPE STARCK
We spoke to the designer to understand his point of view on his latest creation—the White Tulip Series—as well as his association with Duravit.
What's it like associating with Duravit?
My collaboration with Duravit always naturally leaned towards minimal and timeless designs. Yet I realised that this perfection was perhaps missing a parameter, a feeling of positive nostalgia.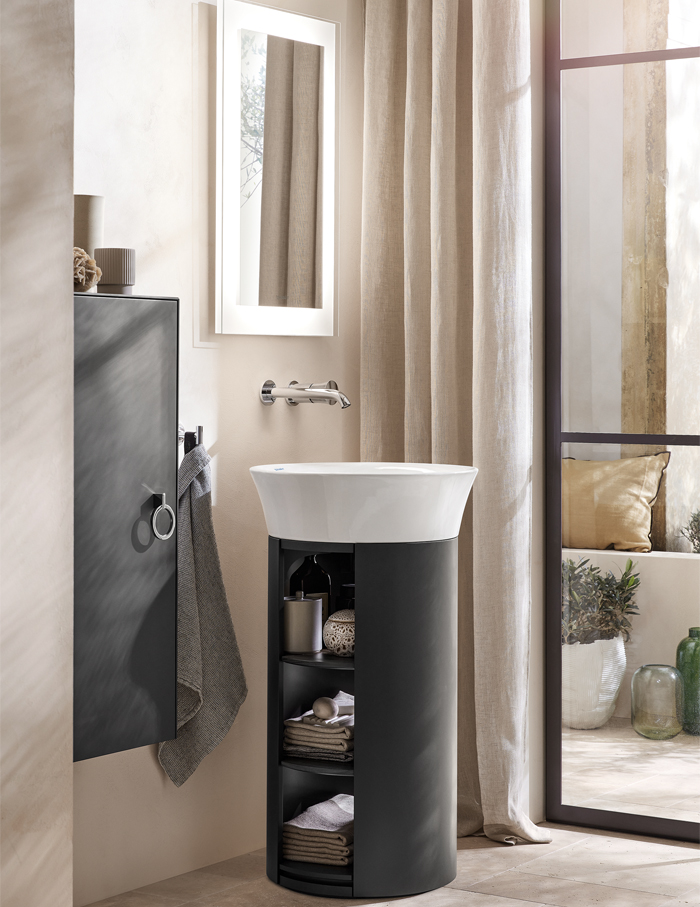 Is that how the White Tulip series came into being?
Instead of creating absolute timeless pieces, I wanted to place the White Tulip collection more into human time; it could either be an ancient collection that would have been considered modern at the time, or a modern collection with a memory of the past. White Tulip is a uber-sophisticated collection with a strong sense of ergonomics but it is, above all, delicate and affectionate, which makes all the difference.