Luxury bathroom brand Duravit introduces a next generation shower-toilet in collaboration with designer Philippe Starck
JAN 1, 2021
| By Sanjukta Ghosh
Designed and fabricated by Duravit and Philippe Starck, the new SensoWash shower-toilet offers high technology, easy installation, and an integrated, fully automated descaling function. Convenient to operate via remote control and freely configurable via an app, it is incorporated with a minimalist design so as to enhance the quality of life for users on a consistent, everyday basis.
The design of the new SensoWash shower-toilet inspires with unblended aesthetics and timeless contemporaneity. With a height of just 40mm, the flat seat and the white cover behind it form a flush-mounted unit that reflects the contemporary design and comfort-enhancing technology in perfect harmony.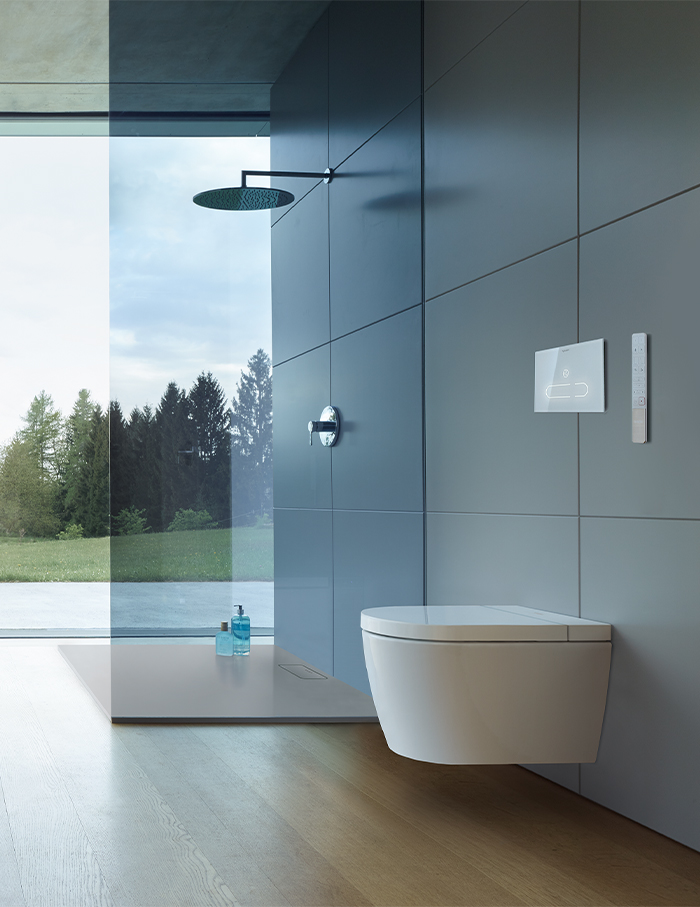 The associated SensoWash app enables user configuration of the shower-toilet which can also be coequally controlled in the standard way with a remote. Supreme comfort is guaranteed thanks to the technical finishing touches embedded with highest possible precision such as the motion sensor for automatic cover opening through the user ID in the seat up to an extensive gamut of options for seat heating, for the shower flow, and the configurable hot air dryer.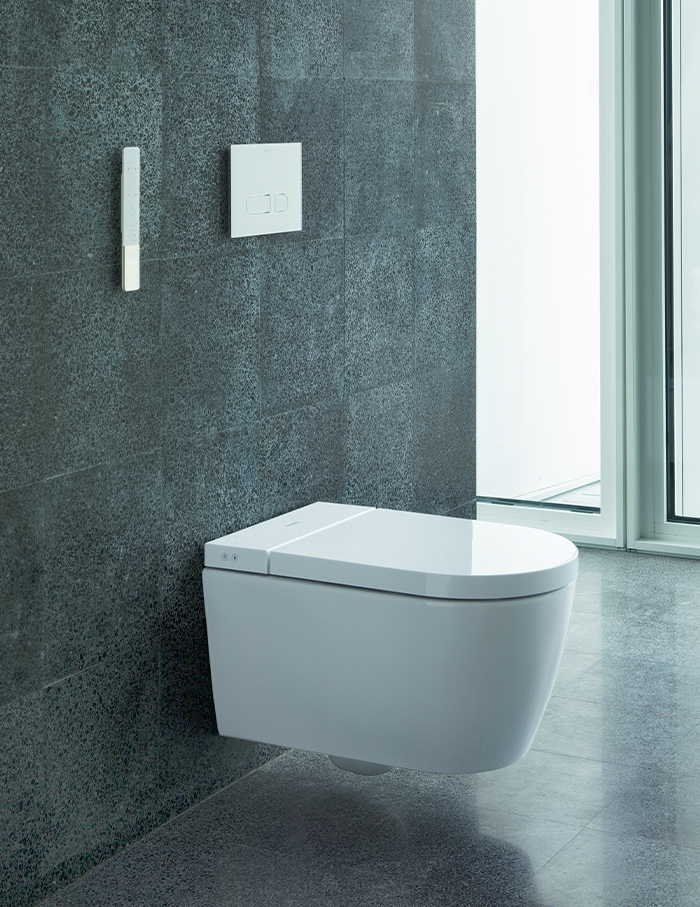 The flush function and odour extraction system may also be controlled via app or remote control if the wall-mounted element, itself perfectly harmonized for SensoWash Starck f by Duravit, is combined with the A2 electronic actuator plate.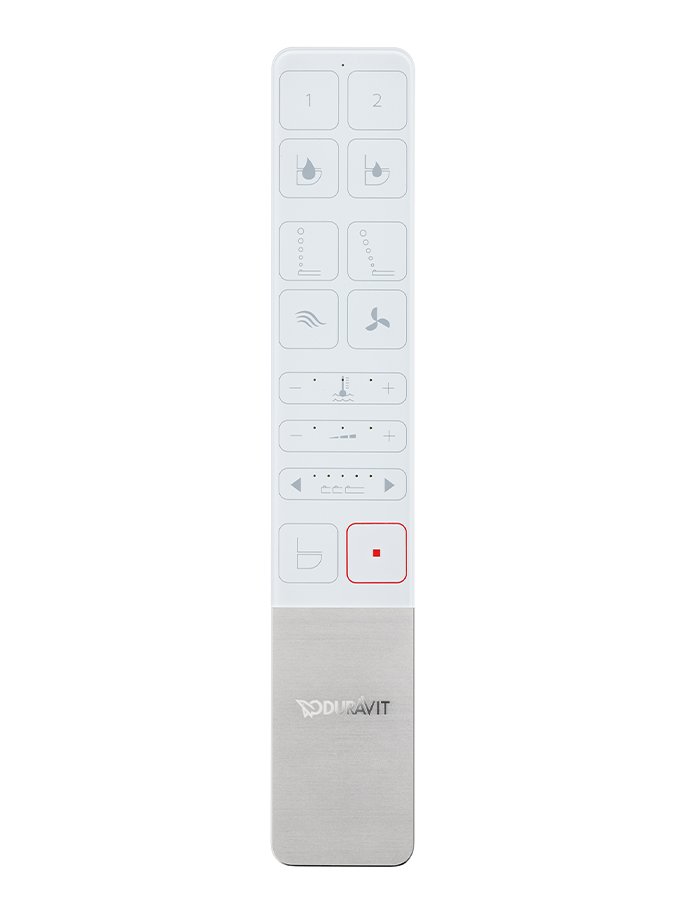 The newest Rimless technology coupled with an optimized basin and siphon geometry ensures better water flow for perfect flushing results for SensoWash Starck F, while the HygieneGlaze 2.0 kills 99.999% of bacteria for optimum hygiene standard. The flat, heated toilet seat is made of especially rugged material and, like the cover, is very hygienic thanks to its scratch-resistant, pore-free surface.
The design of the new shower-toilet impresses us with its pared-down aesthetics and timeless modernity: it is a perfect match for all Duravit design ranges.