Edida
Presenting the stellar winners of EDIDA India 2020, the country's most prestigious product design awards
JAN 26, 2021
| By Sakshi Rai
Since its inception in 2002, EDIDA India prides itself for recognising and giving impetus to local talent with ingenious product designs that are made in India. It also provides a global platform to the winners and opens the doors to opportunities and collaborations around the world.
Winners of EDIDA India automatically qualify for the subsequent international EDIDA, where all 25 Editors-in-Chief of the ELLE DECOR and ELLE Decoration network join forces to seek out the very best in design globally.
This year, EDIDA India has been presented by our title sponsors ICA Italian Wood Finishes, in association with Sunil Sethi Design Alliance and in strategic partnership with Panasonic Homes and Living, Miele and Tejas | Flos.
EDIDA India Designer of the Year 2020: Puru Das and Brian DeMuro of DeMuro Das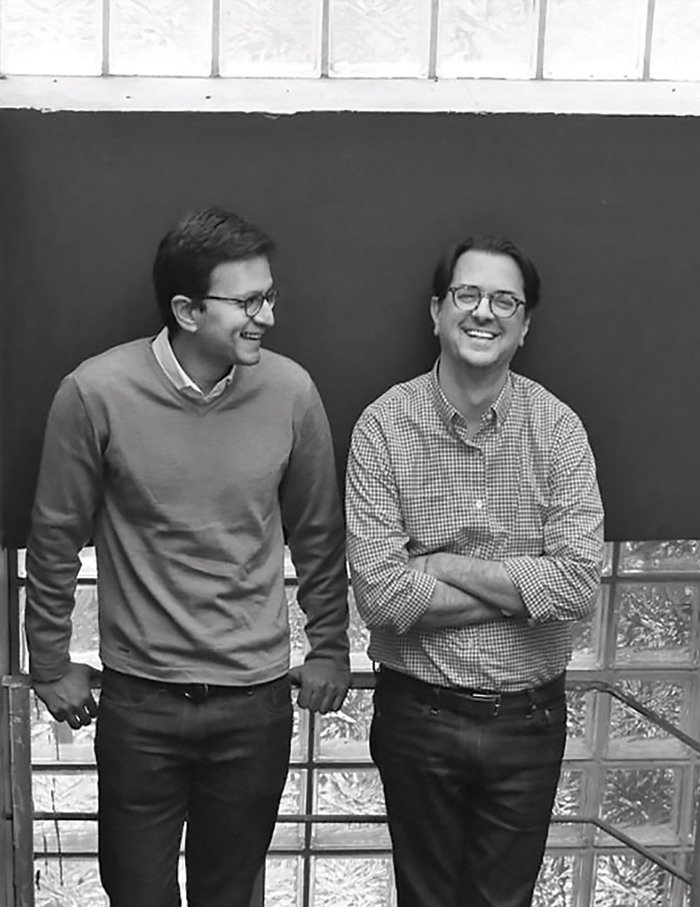 A seamless blend of exquisite and diverse materials, bold silhouettes and rich craftsmanship best summarises the New Delhi-based designer duo's new luxury furniture collection—Uncommon Threads.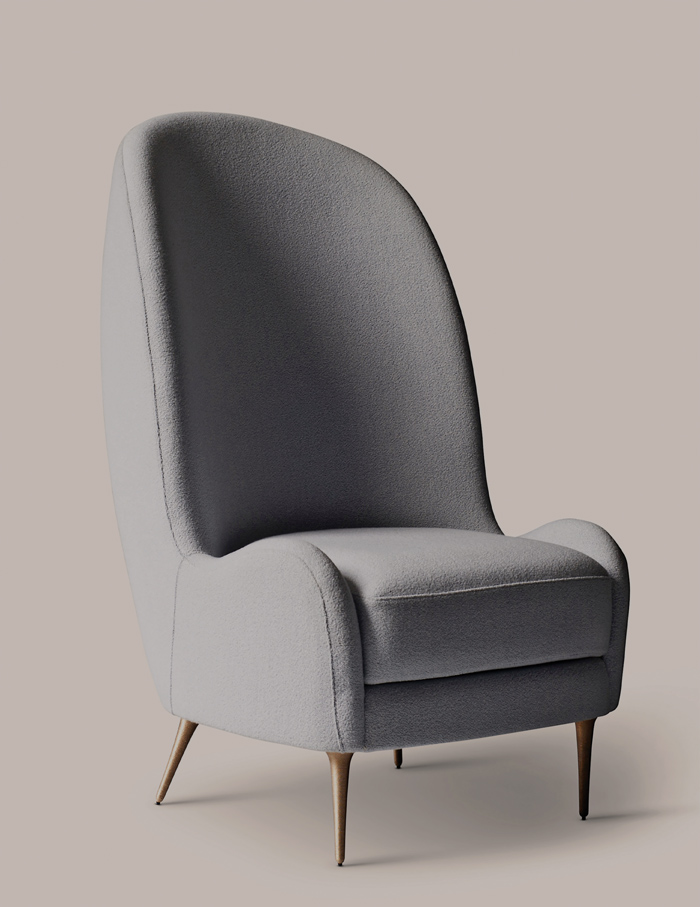 Taking inspiration from Indian Modernist architecture, the series from their practice DeMuro Das includes pieces such as the embroidered Nila Screen that references Corbusier's Capital Complex buildings in Chandigarh, the curvaceous Drift Sofa inspired by sand dunes in the Arabian desert, and the sculptural Forma and Tana Side Tables with bronze and nickel bases. Website: www.demurodas.com
EDIDA India Interior Designer of the Year 2020: Ashiesh Shah of Atelier Ashiesh Shah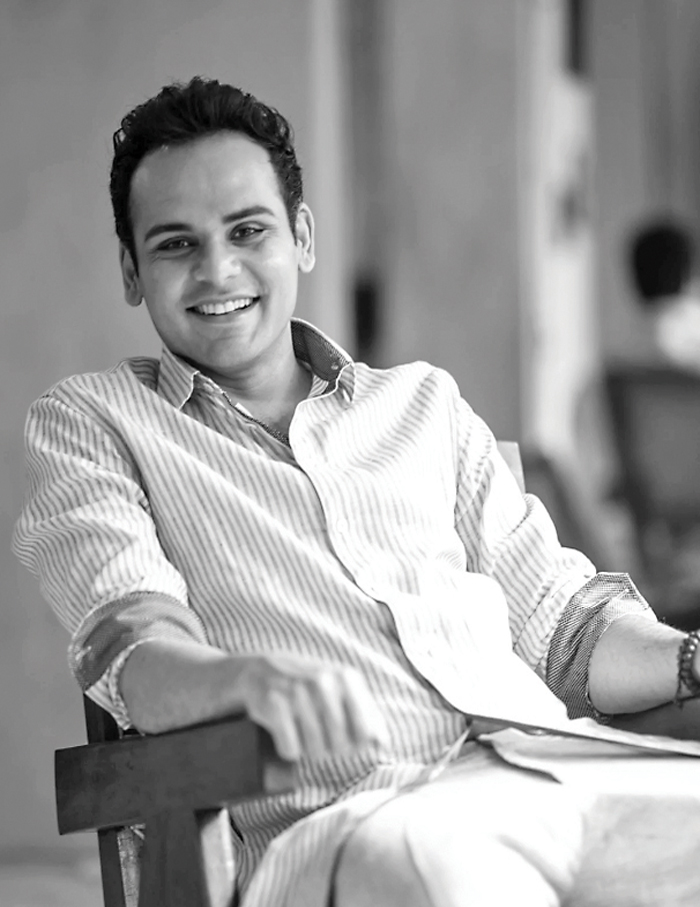 Four years after he won the Designer of the Year title, Shah adds another EDIDA to his kitty. The principal and founder of his namesake practice wins for a range of bespoke residential and commercial spaces.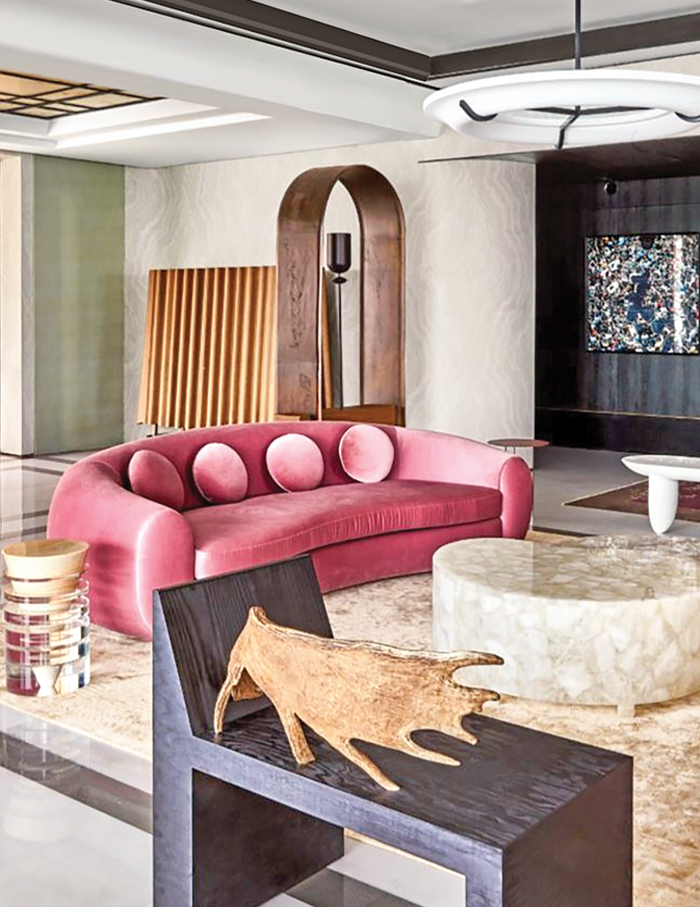 Be it for the restaurant Sequel's wabi sabi aesthetic or a duplex along Marine Drive that borrows art deco elements from its surrounding establishment, Ashiesh ensures that each of these interiors is backed by a strong concept and seeped in textures, hues and materials that complement the personality of those it hosts. Website: www.ashieshshah.com
EDIDA India Young Talent 2020: Vritima Wadhwa of Project 810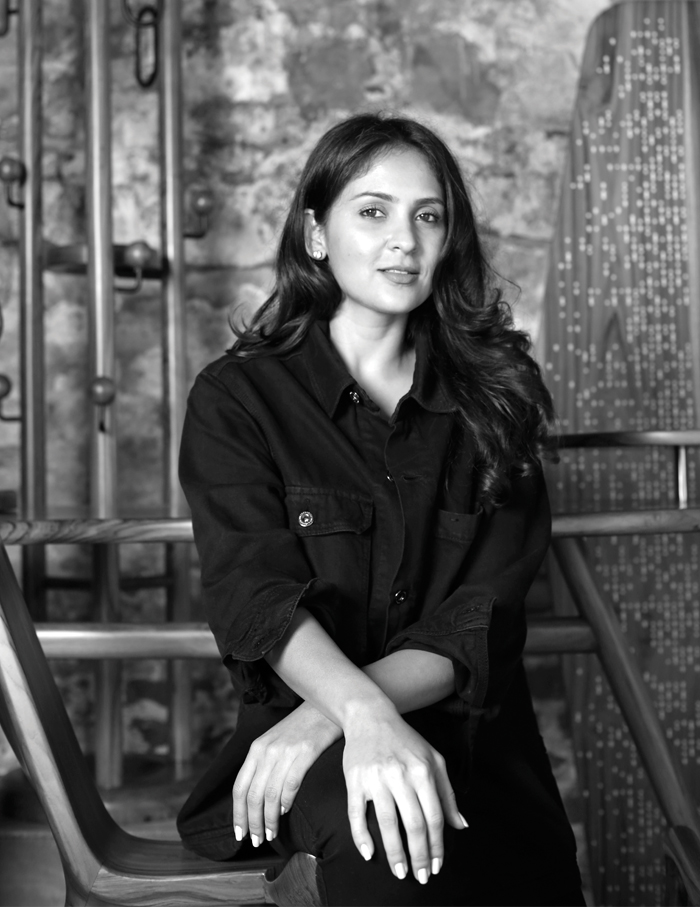 The furniture design graduate from the National Institute of Design, Ahmedabad, founded her New Delhi-based practice Project 810 seven years ago to craft memorable spaces and enhance them with equally distinct decor. One, her first and winning collection (see scroll above), uses a whole spectrum of materials, poetic forms and earthy elements, which are woven with a contemporary Indian aesthetic. Website: www.project810.com
EDIDA India Student of the Year 2020: Gautam Kumar won a scholarship to Istituto Marangoni's Milan campus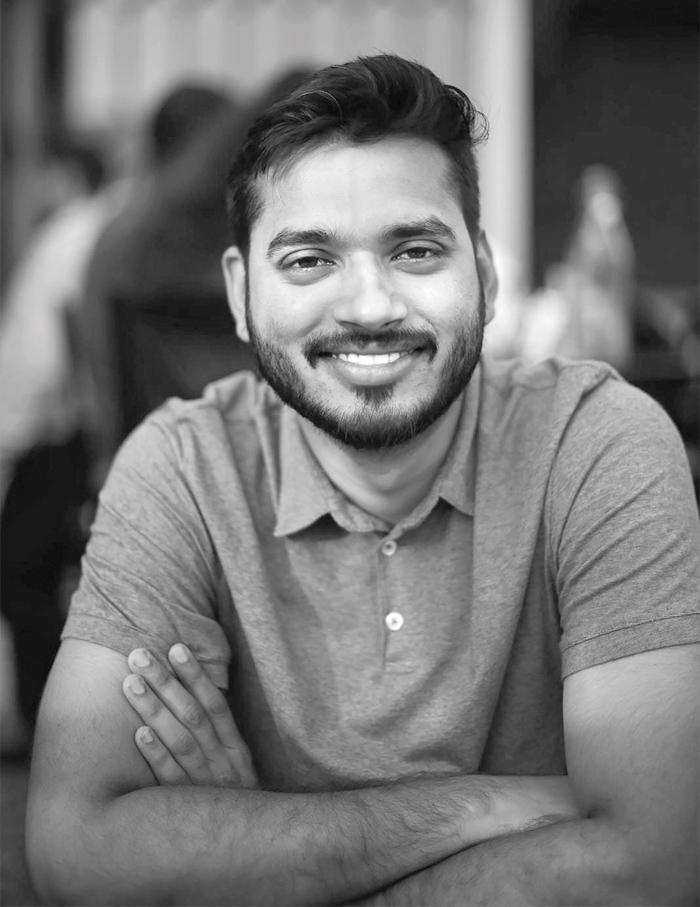 Currently pursuing his Masters in design at the National Institute of Design, Ahmedabad, Gautam's sustainable cutlery set (see scroll above) encourages the consumer to shift towards natural and eco-friendly products. The streamlined pieces showcase the innate flexibility of bamboo juxtaposed against a rich wooden texture.
EDIDA India Lighting 2020: Mangesh Lungare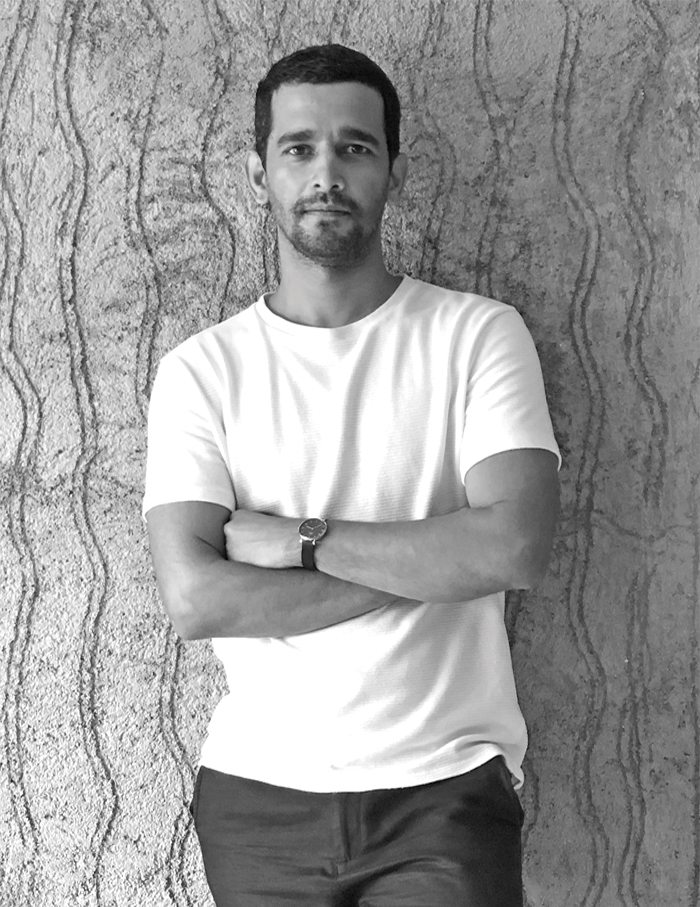 The Mumbai-based designer combines bold, geometric shapes and functionality for this handcrafted, sculptural lighting fixture.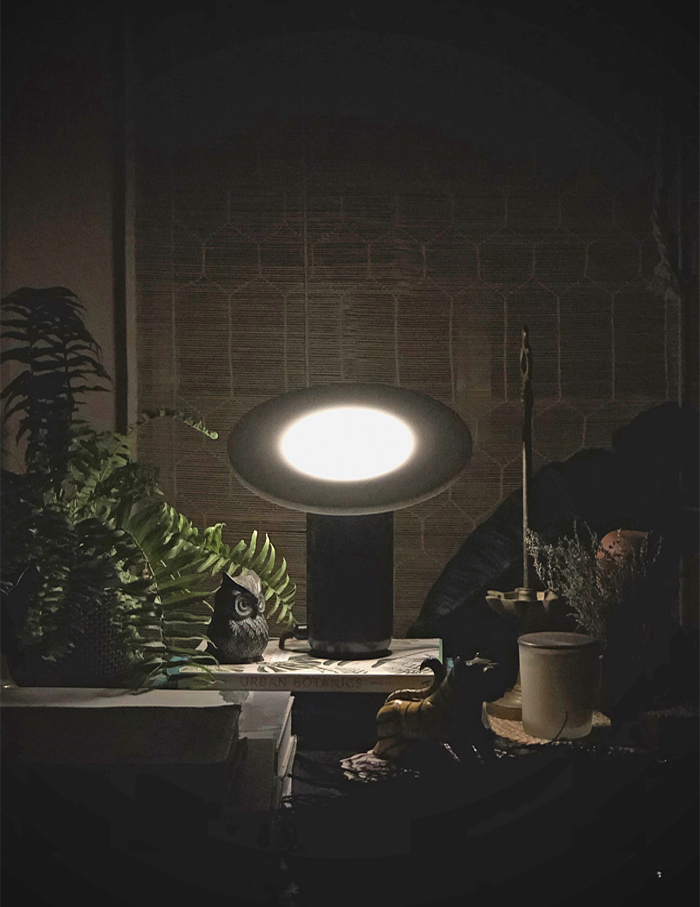 His design for the WADI 09 desk lamp resembles a firefly when illuminated. Instagram: @mangeshdl
EDIDA India Furniture 2020: Ariane Thakore Ginwala of This and That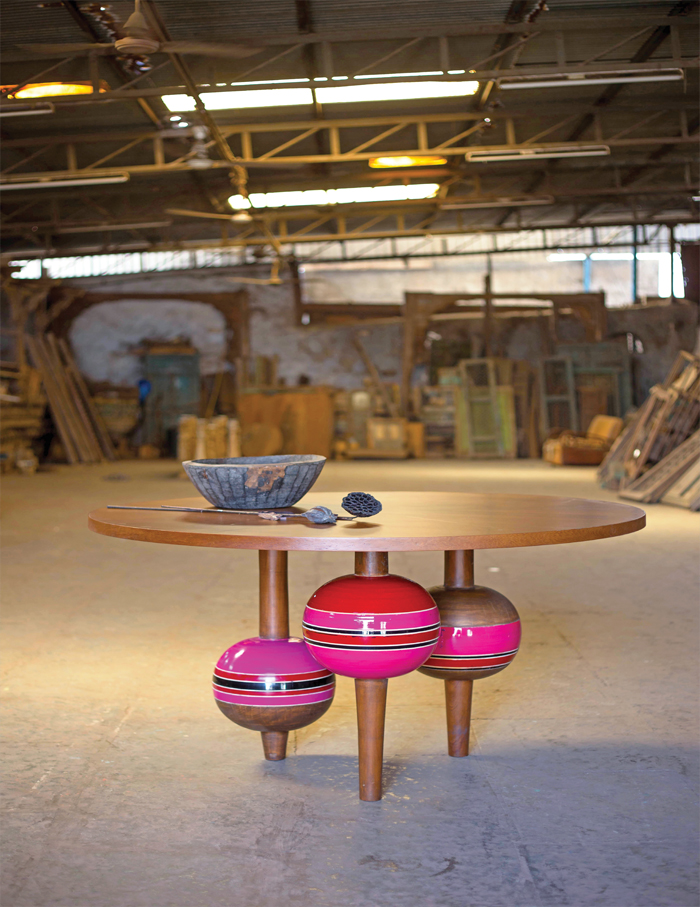 With her new collection Laakh, Ariane explores the long forgotten lacquer technique and creates an exclusive range of teak console tables such as the Lakh Gola and Zagku. The vibrantly coloured and patterned pieces, available at her Ahmedabad-based studio This and That, evoke a sense of childhood nostalgia. Website: www.thisandthat.in
EDIDA India Fabric 2020 (Joint winner): Akanksha Himatsingka of Himêya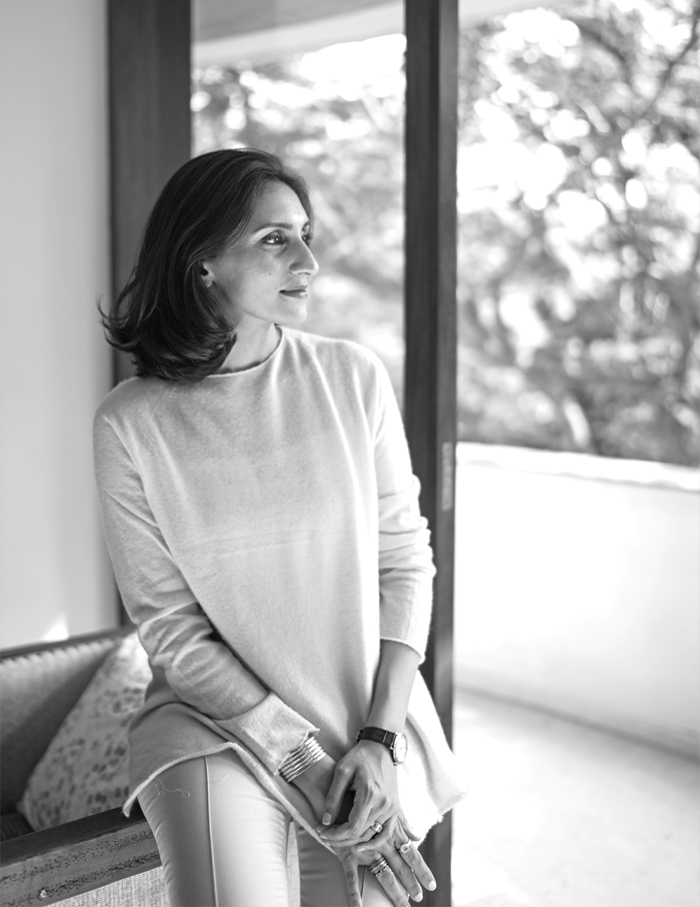 Part of the Vitamin D range of bed, bath and home linens by Himêya, the clay red and olive grey hued Mountain Maze is the epitome of comfort.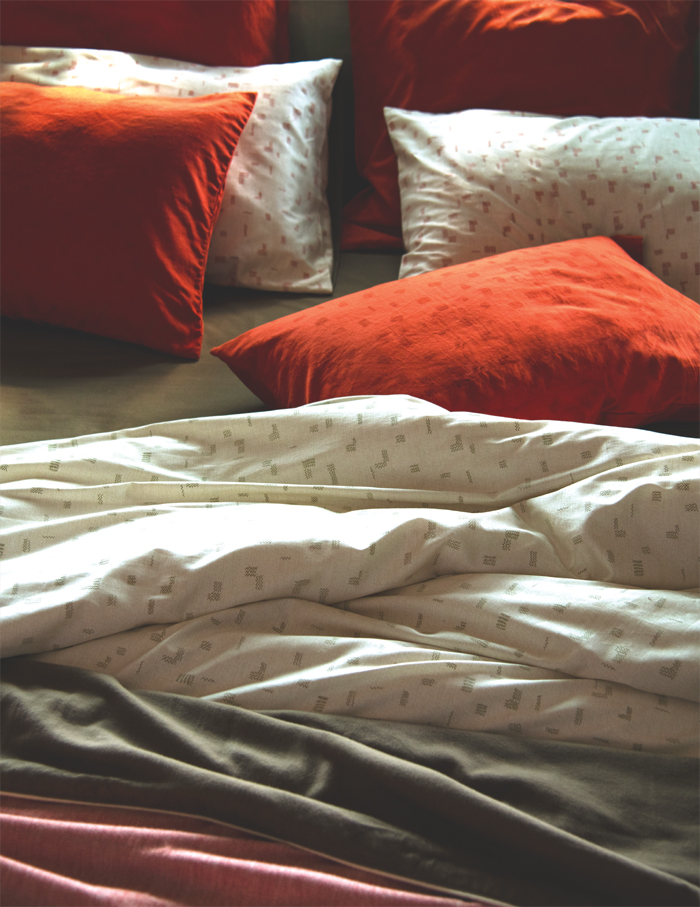 Akanksha integrates staple Pima cotton in sateen weave adorned with charming puff prints to personally take forward the textile company's deep rooted values of sustainability and zero waste. Website: www.himeyalife.com
EDIDA India Fabric 2020 (Joint winner): K Margaret Zinyu of Woven Threads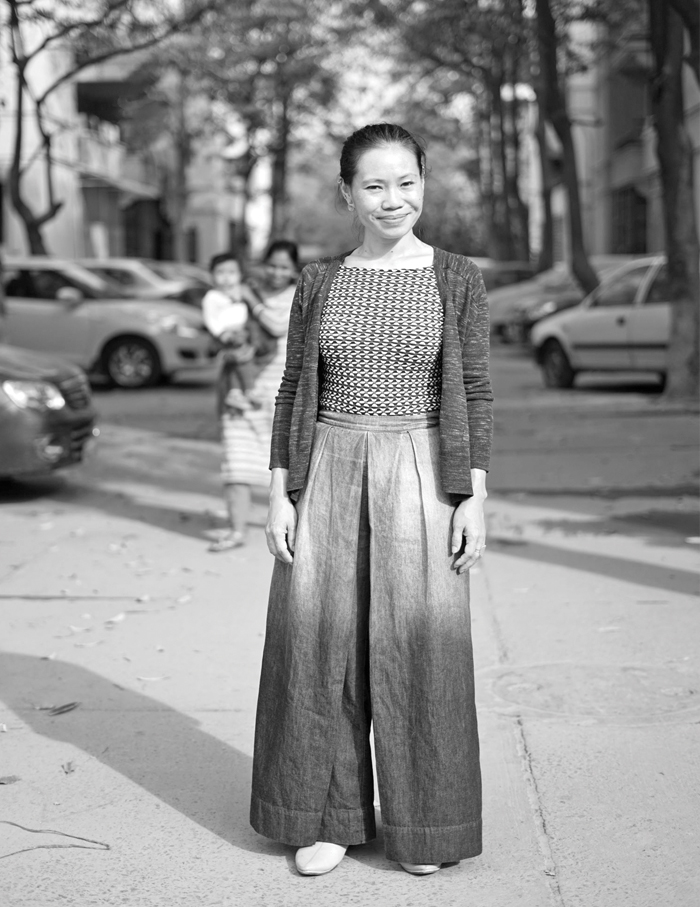 Revisiting Nagaland's traditional craft of weaving on the loin loom, Margaret fashions this range of pillow covers inspired by the ethnic textiles of the Angami Nagas, under her Kohima based initiative Woven Threads.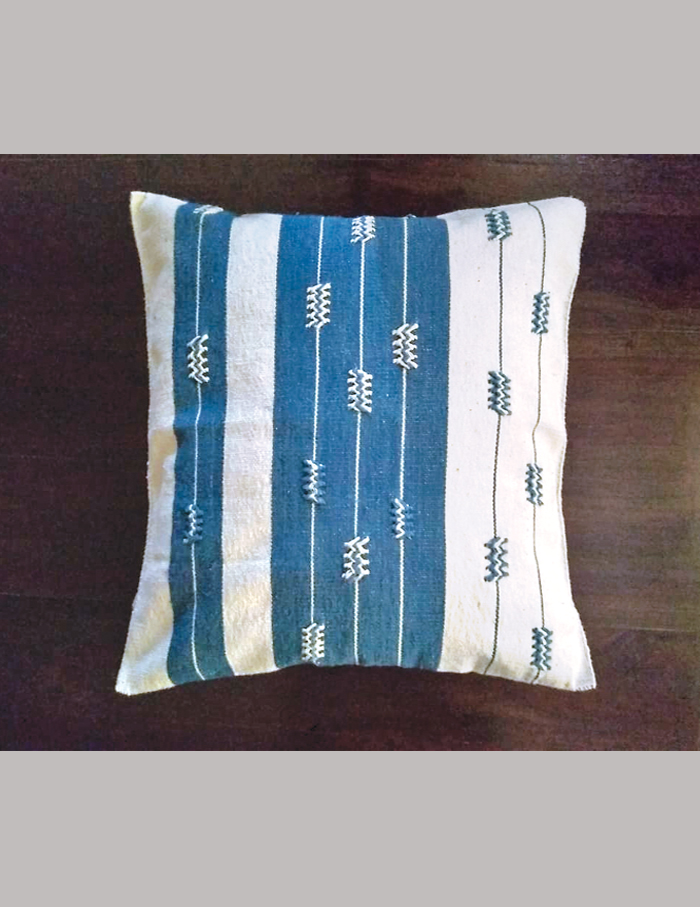 The pieces are handwoven and made using yarns dyed with natural, vegetable inks. Website: www.woventhreads.in
EDIDA India Tabletop 2020: Ayush Kasliwal for Ikai Asai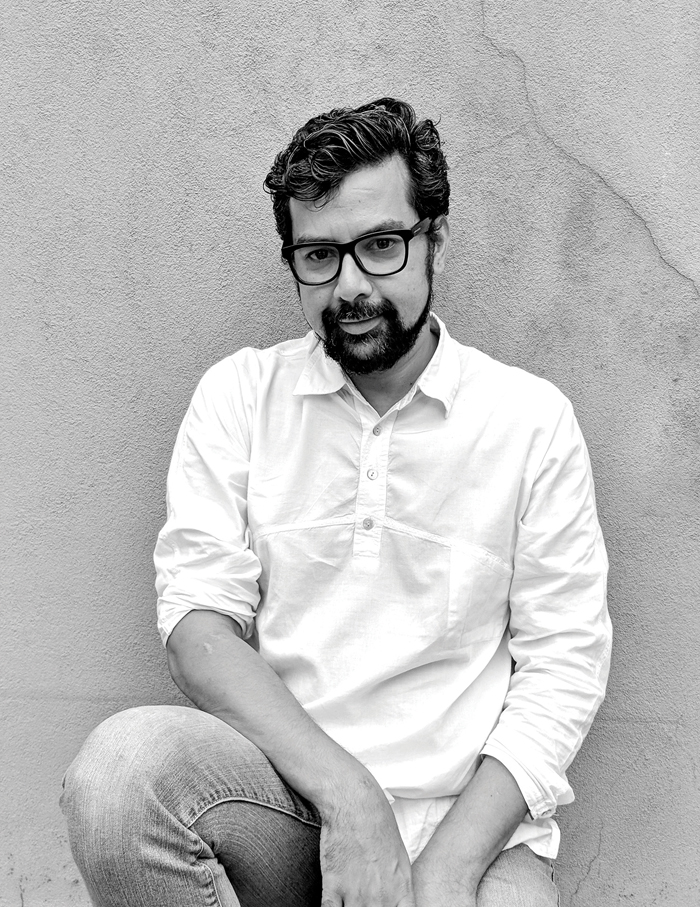 The founder of AKFD and AnanTaya has created the Kama barware range (see scroll above) for Ikai Asai as an ode to sensorial indulgences and experiences. Inspired by Mughal poet Mirza Ghalib's personality and lifestyle, the collection is moulded in purple cast glass and amethyst, and paints a picture of royalty and sophistication. Website: www.akfdstudio.com
EDIDA India Bedroom 2020: Saba Kapoor of Nivasa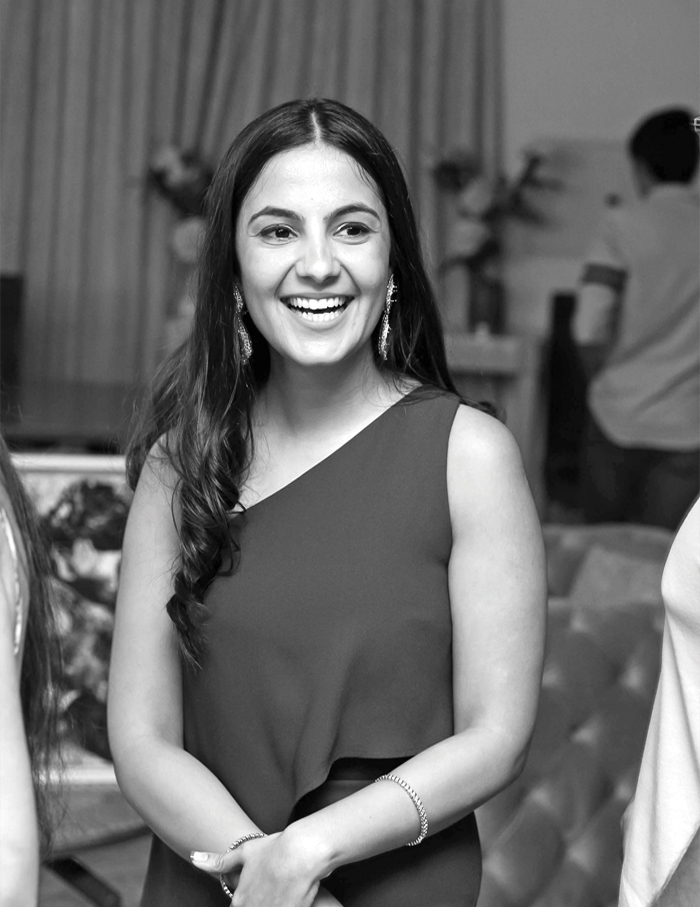 Creative director of furniture giant Nivasa, Saba impresses with Theme for a Dream (see scroll above). The set features a bespoke canopy bed with leather braids atop a brass frame. It is paired with gold hued tables that merge exquisite form with functionality. Website: www.nivasa.com
EDIDA India Flooring 2020 (Joint winner): Aditi Katkoria of Inverted Banyan Studio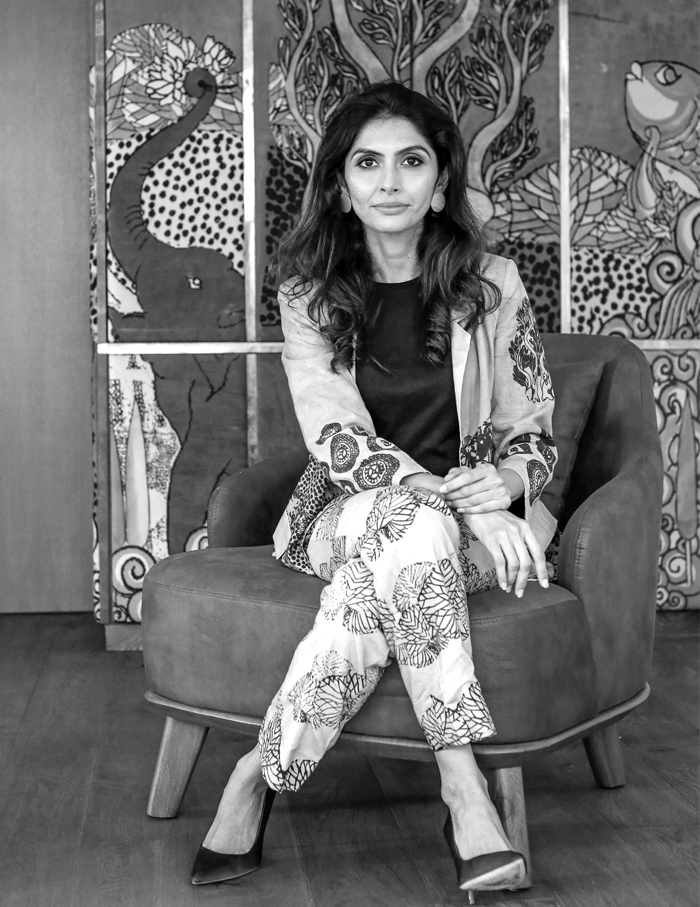 The designer at Inverted Banyan Studio has been lauded for her intricate concept, inspired by organic forms prevalent in nature such as pebbles and boulders, and realised in irregular, concentric circles.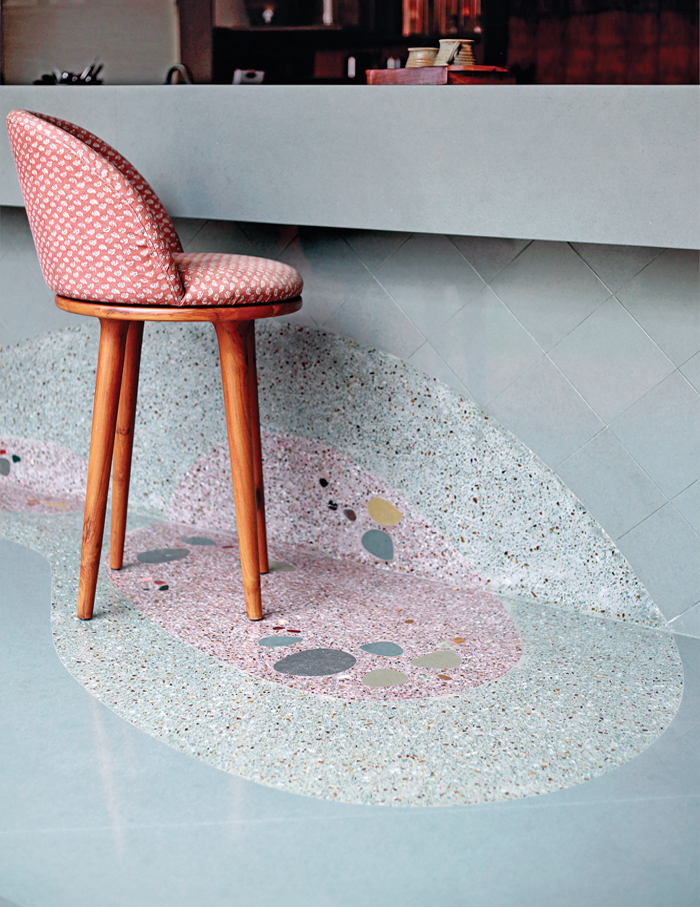 The resultant terrazzo composition is inlaid with colourful marble, stone chips and stones in varying sizes. Email: invertedbanyan@gmail.com
EDIDA India Flooring 2020 (Joint winner): Lorenzo Vitturi for Jaipur Rugs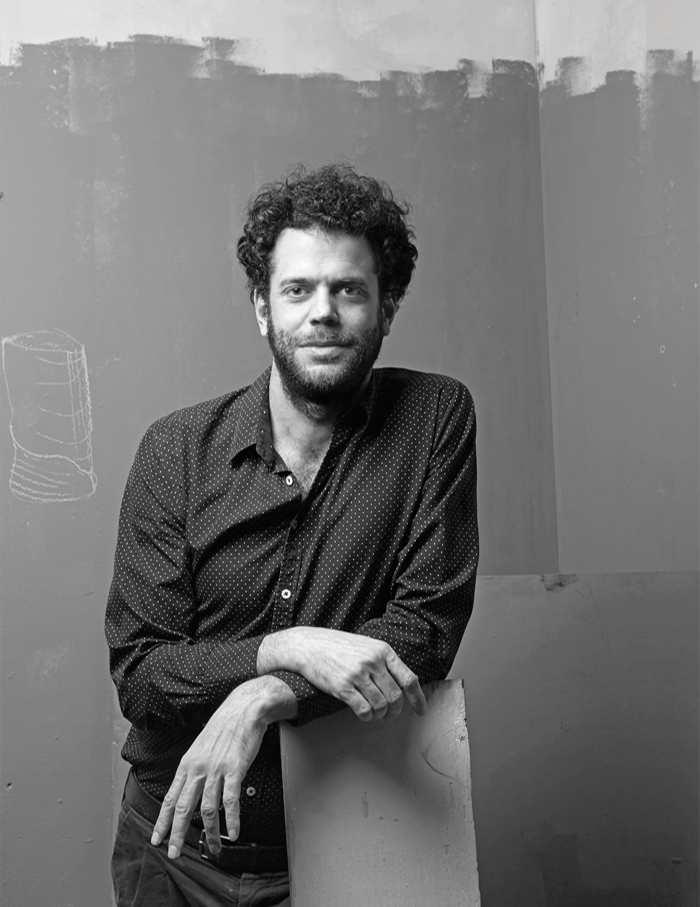 The London-based creative has conceptualised the eclectic Jaipur Fragments series of handcrafted floor coverings for Jaipur Rugs (see scroll above). These capture abstract, sculptural forms seen in his photographs of rural India. Each tapestry is a juxtaposition of organic multilayered shapes, framed by memories of his visual journey. Website: www.jaipurrugs.com
EDIDA India Kitchen 2020: Yashika Munjal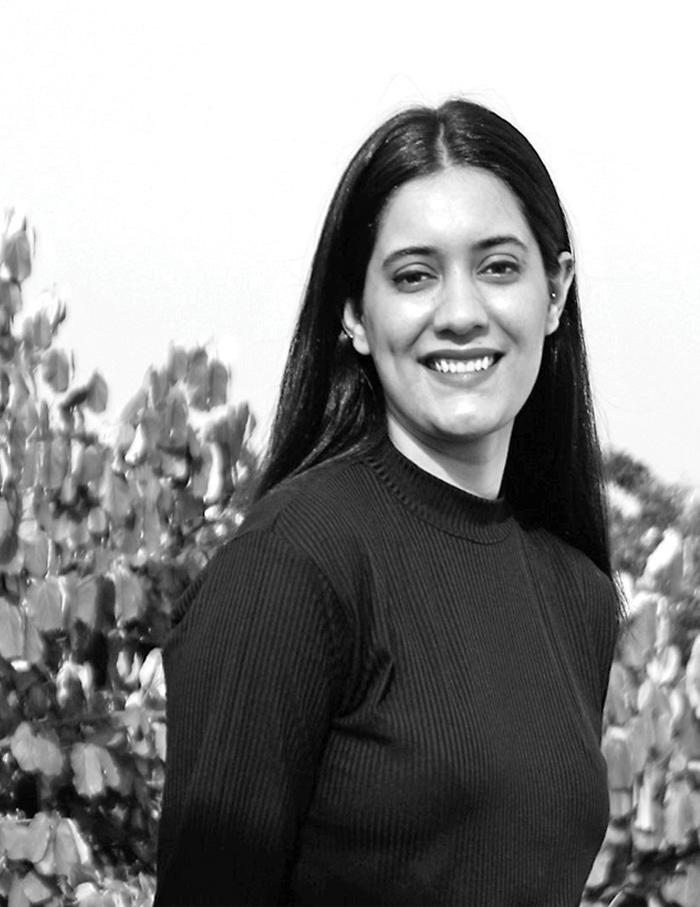 The Ring Capital by Yashika brings a playful and interactive twist to simple earthenware crockery. Users are encouraged to assemble these terracotta pieces (that have white glazed interiors) in the form of a symmetric tower—thus mimicking high rises. Website: www.yashikamunjal.com
EDIDA India Wall finishes and coverings 2020: Akila Seshasayee and Pankaj Kehr of Toile Indienne
Paying homage to Mumbai's rich art deco heritage, the founders of Toile Indienne have designed an exclusive range of architecture inspired wallpapers (see scroll above). Bandar Log, the winning entry, borrows from Rudyard Kipling's The Jungle Book and features delicate geometric patterns, fine lines and enchanting botanical motifs. Website: www.toileindienne.com